Visiting your local library is the best way to celebrate March's National Reading Month, or to celebrate the birthday of beloved children's book author, Dr. Seuss, on March 2. The rest of the year, some libraries use unique architecture to encourage visitors to explore the racks and settle down with a new book, or use roving libraries to bring books to hard-to-reach populations. No matter how they achieve it, these novel libraries are keeping the magic of reading alive.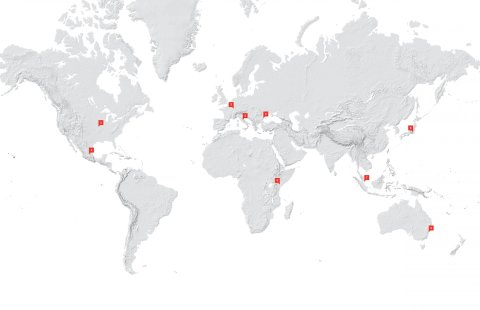 1. Kansas City Library
Kansas City, Missouri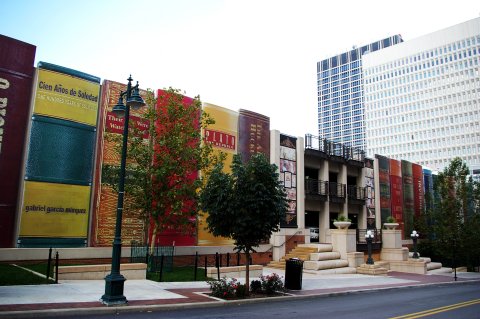 Along the south wall of this parking garage's exterior, visitors are treated to what looks like a huge shelf of books. The building originally served as a bank, which is readily apparent when the library has screenings in its Vault Theater, inside an actual 1925 bank vault.
2. Biblioteca Vasconcelos
Mexico City, Mexico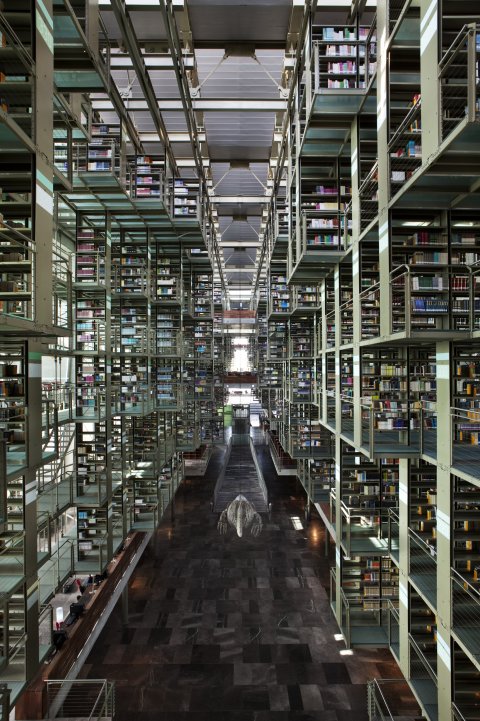 Known as the mega library, the interior of this library is more akin to a massive storage facility than a library. The open interior has towering flooring of open grates that create a labyrinth effect, and surrounds the "Matrix Mobile" by Gabriel Orozco—a sculpture transformed from the skeleton of a gray whale. The exterior is surrounded by almost 6 ½ acres of lush gardens devoted to plants endemic to Mexico.
3. Stuttgart City Library
Stuttgart, Germany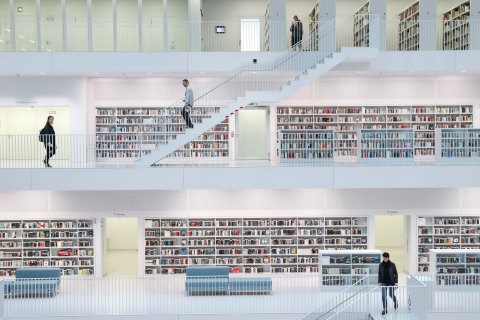 Opened in 2011, this nine-story public library designed by Yi Architects is characterized by its stunning white-on-white color scheme (lit by blue light at night), its bold cubic shape and its cavernous interior. This cultural center for the city, designed to feel open and full of light, can be entered from any of its four sides, and patrons can borrow artwork as well as books.
4. Biblioteca Sandro Penna
Perugia, Italy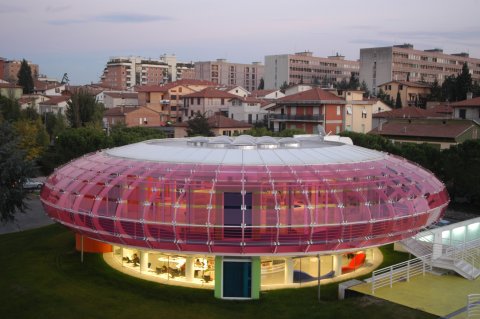 In a country known for classical architecture and historical buildings, Biblioteca Sandro Penna stands out for its modern aesthetic. Housing books and multimedia, this library was built in 2004, is named after a local poet and it is easily identifiable by its circular pink glass top reminiscent of a flying saucer.
5. Beach Library
Albena, Bulgaria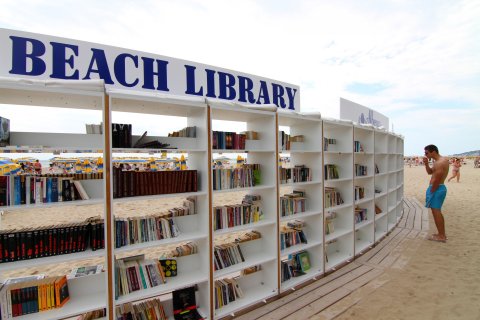 Reading a book on the beach is a classic, and in Bulgaria, one library encourages tourists to do just that. The white, weather-resistant shelves lined up not far from the surf feature 6,000 books in 15 languages so every visitor can find the perfect beach read to enjoy while soaking up the sun's rays.
6. The Camel Library Service
North Eastern Province, Kenya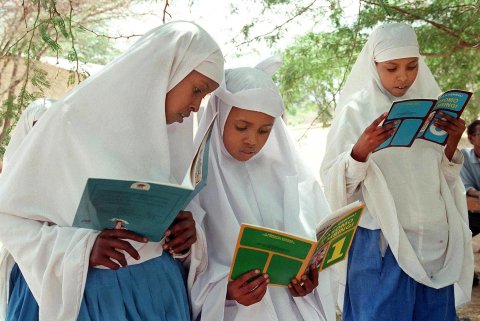 To combat low literacy rates in the desert of Kenya, the government created a roaming library composed of nine camels bringing books to villages. The library
travels four days a week serving the region's nomadic people. Currently the service focuses on children, but with more funding they plan to increase their reach both in distance and the titles they carry.
7. Bishan Library
Singapore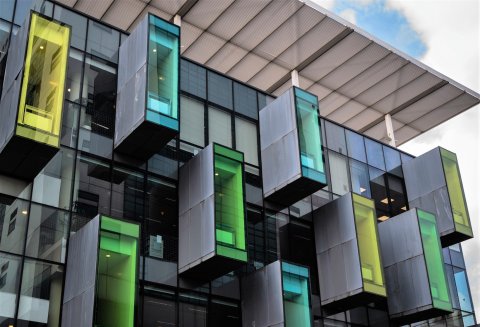 Built in 2006, this library with skylights and trellises, is meant to invoke a modern glass treehouse. Glass pods of varying colors stick out of the building randomly to create cozy yet airy nooks for reading throughout the building. At the same time, a more open-plan children's room on the basement level invites interaction while preventing noise from filtering upward and disturbing those concentrating in the lofty perches above.
8. Seikei University Library
Tokyo, Japan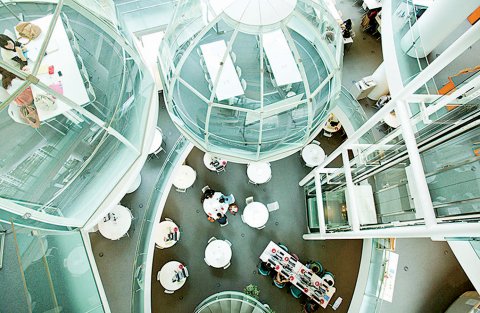 Libraries are usually known for their quiet atmosphere, but this one encourages conversation. Pritzker Prize-winner Shigeru Ban designed the library with space-age, free-standing soundproofed pods to respect those who need uninterrupted study, while also being conducive to other methods of learning; they serve as perfect spots for study groups and lively discussions.
9. Macquarie University Library
Sydney, Australia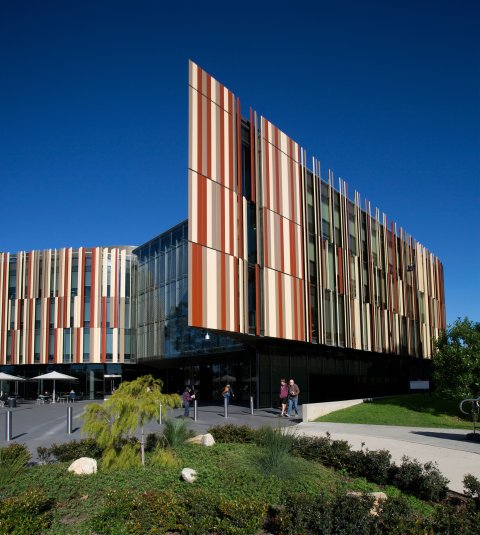 A stunning combination of cutting-edge and sustainable, this building was made from recycled materials, features a green roof and was designed to emulate the look of a eucalyptus tree. It is also state of the art, using robot cranes to bring requested books to the front desk.