For the six in 10 Americans who consider themselves sports fans, the COVID-19 outbreak has left them with a lot of extra time, not to mention money, on their hands. How much has the pandemic cost professional sports and related industries in terms of lost revenue, viewership and missed opportunities? Here's a sampling of what professional sports and sports fans are missing out on this year.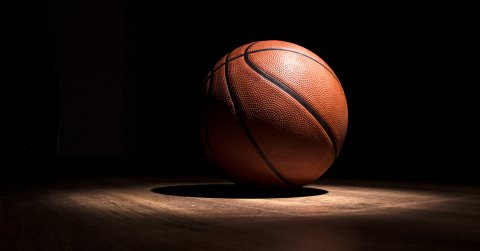 $8.5 billion
How much money Americans—47 million in all—intended to bet on March Madness last year
360,237
The number of attendees over the five days of Derby Week last year, including 150,729 at the Kentucky Derby itself. This year's race has been rescheduled from May 2 to September 5.
1
The number of times the Kentucky Derby had been postponed before this year. In 1945, it was moved to June because of World War II.
18.3 million
The estimated number of hot dogs that major league baseball fans ate during the 2019 season
$234.38
How much it cost a typical family of four to attend a major league baseball game in 2019, including tickets, food and parking. Costs for the most popular teams, such as the Los Angeles Dodgers and the New York Yankees, were much higher.
–55%
How much Formula One Group's stock price has fallen since peaking in January amid the cancellation or delay of various Grand Prix events, the Indy 500 and other races (as of April 7, 2020)
15,491
The number of Olympic (11,091) and Paralympic (4,400) athletes who were scheduled to compete in the 2020 summer games in Tokyo, now postponed until 2021
3.6 billion
The number of viewers worldwide who tuned into the 2016 Summer Olympics in Rio De Janeiro
5
The number of times the Olympics have been cancelled (three times, during world wars), suspended (for 34 hours during the 1972 Munich Olympics, when a Palestinian terrorist group took hostages in the Israeli housing compound, killing 11) or postponed (a first, this year).
$960.4 million
The potential revenue losses to World Wrestling Entertainment from foregone advertising, cancellation of live events and a drop in consumer product sales due to COVID-19
259
The number of games left in the NBA regular season—21 percent of the total—when play was suspended in mid-March
$350–450 million
The estimated loss in ticket sales for the remaining games of the regular NBA season
15%
How much was left of the regular NHL season—189 games in all—when play was suspended in March
$1,690,650
How much each National Hockey League team will lose, on average, for each game not played this season, including ticket, food, beverage and merchandise sales, advertising and parking fees
120%
How much Stubhub says it will give back, via a coupon off for future orders, to customers who bought tickets on its site to sporting events (or other live experiences), which have subsequently cancelled due to the pandemic,
SOURCES: American Gaming Association, Churchill Downs, ESPN, National Sausage and Hot Dog Council, Team Marketing Report/Fan Cost Index, Nasdaq, Statista, International Olympic Committee, FiveThirtyEight, Stubhub
Correction 1:55 p.m ET: The headline and first statistic have been corrected to make clear that the estimate of bets for March Madness were for the 2019 tournament, not 2020.