No matter their culture or country of origin, go-to comfort foods have a lot in common: high in calories and carbs, often salt- and sugar-rich and a strong nostalgic element. Certain ingredients also tend to be well-represented: cheese, potatoes, bread or dough. With stress levels high during the pandemic, we're all craving some stick-to-your-ribs reassurance. From Brazil's doughy rolls to China's steamed pork buns, dive into these well-loved favorites from around the globe.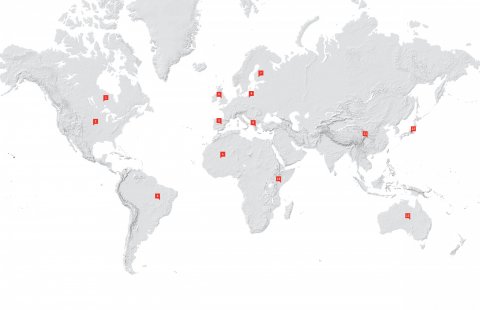 1. Chicken and Waffles,United States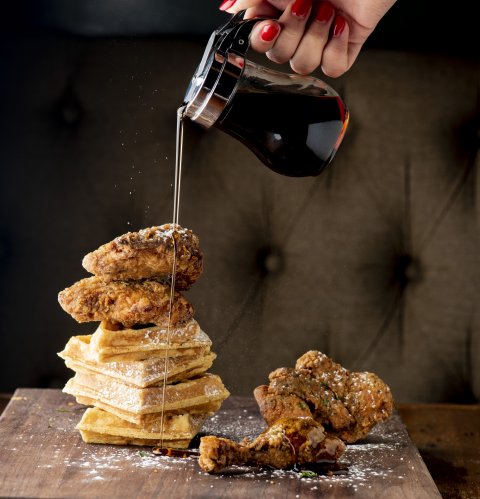 Originating in Pennsylvania Dutch cuisine as creamy chicken on top of a waffle or pancake, this soon became a Southern-fried comfort food and shifted to what we know and love today: fried, bone-in chicken atop a waffle, drizzled with maple syrup. Today, this waffles-extra meal is enjoyed around the country.
2. Pão de Queijo, Brazil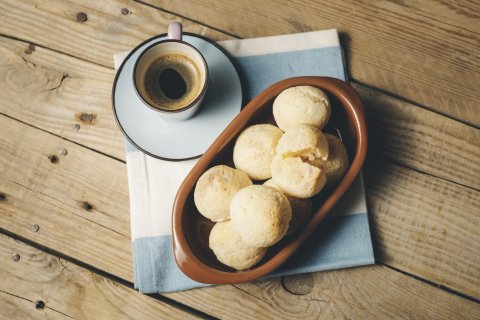 Brazillian cheese bread is made of tapioca dough and Minas cheese rolled into small, doughy baked balls. These rolls can be found at almost any social gathering and they pair especially well with morning coffee.
3. Maasa, Mali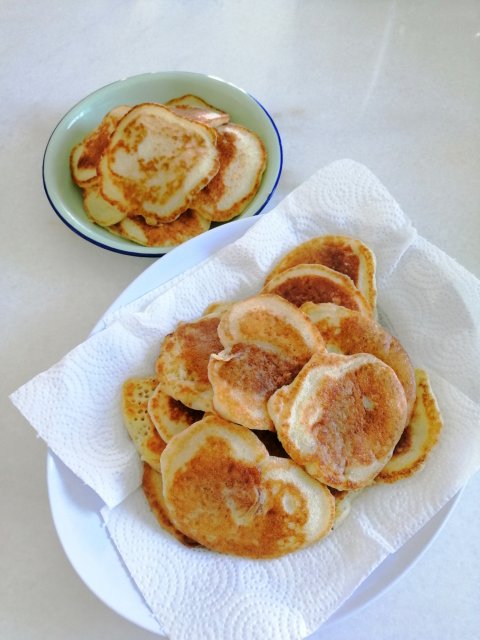 Crispy on the outside and doughy on the inside, these naturally gluten-free treats made of rice and millet flour, fried in oil and served with a sprinkle of powdered sugar are Mali's version of pancakes and crepes. Enjoy them hot from street vendors.
4. Tortilla de Patatas, Spain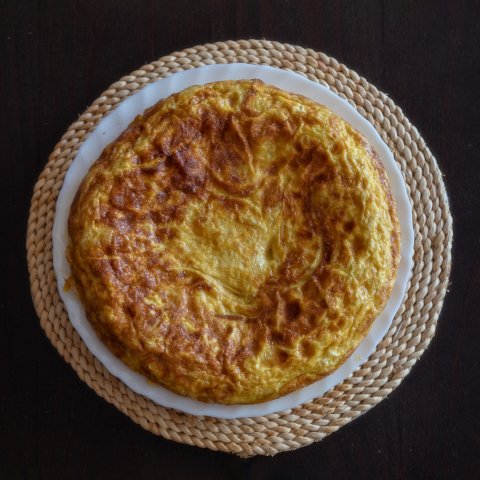 This go-to Spanish omelet is served at room temperature for a flavorful, simple appetizer or light dinner. It is filled with sliced potatoes and—optionally—diced onion. The debate about whether onions belong in the "original" recipe is a passionate one.
5. Pierogi, Poland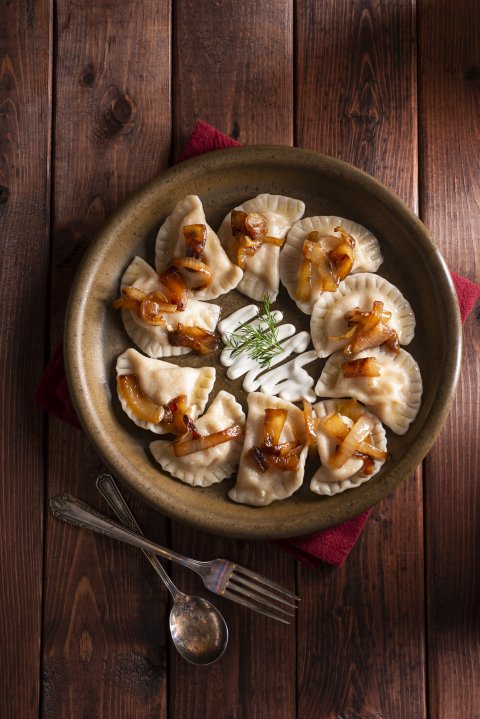 Pierogi, "dumplings" in Polish, can be filled with a wide range of ingredients—pork, potatoes, sauerkraut and mushrooms, sweet quark, blueberries and more. This makes pierogi a year-round dish—stuffed with fresh fruits in the summer, and warm, hearty fillings like meat and potatoes in the winter.
6. Moussaka, Greece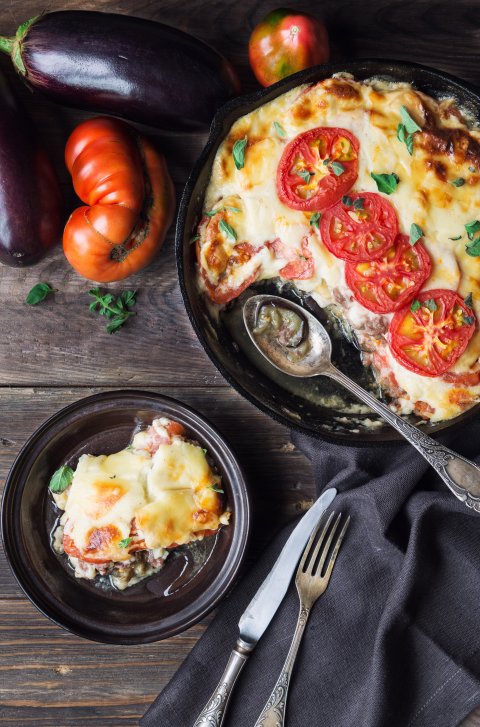 Variants of this baked "eggplant casserole" with ground meat, vegetables and an array of spices is common throughout the Balkans and the Middle East. It combines ingredients native to Greece and the surrounding areas and many families prize their own special recipe.
7. Mandazi, Kenya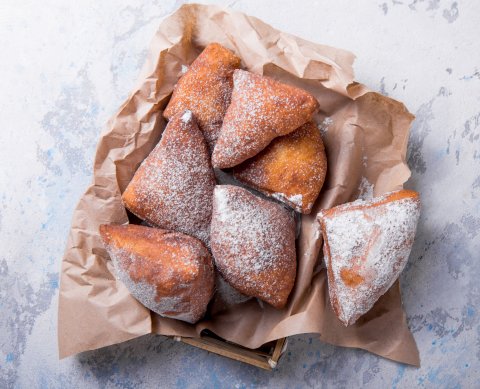 A popular East African breakfast option for those craving early-morning comfort food, these triangle-shaped, fried cardamom- and coconut-flavored pastries pair perfectly with a cup of chai. They can also be enjoyed anytime as a dessert, or even as a side with a meal.
8. Cha Siu Bao, China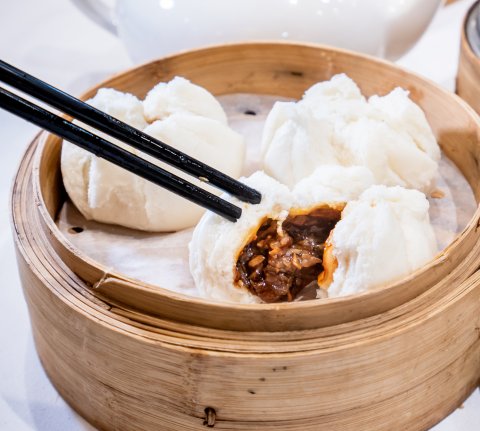 Roast pork buns are the perfect Cantonese food for a stressful day. Each little bun is filled with pork, covered in a sweet-and-savory barbeque sauce and then steamed or baked. This popular dish is served as dim sum in Chinese restaurants around the world.
9. Meat Pie, Australia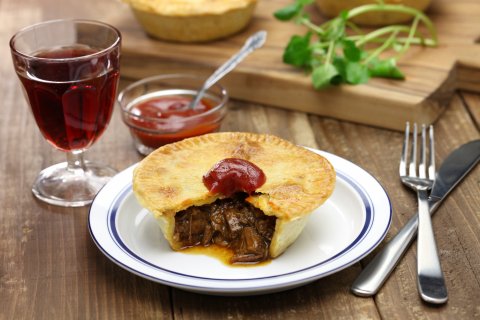 Modernized into a fast-food staple, the Australian meat pie is now similar to the American hamburger—ground meat inside a breading and served with a dollop of ketchup on top—and has become a go-to football game snack.
10. Karelian Pasty, Finland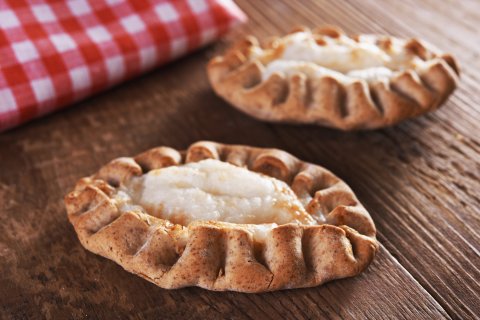 The Finns love this traditional comfort food, a thin and crispy rye-crust pie with rice pudding filling. These pastries are so popular that they are even considered a national dish.
12. Ramen, Japan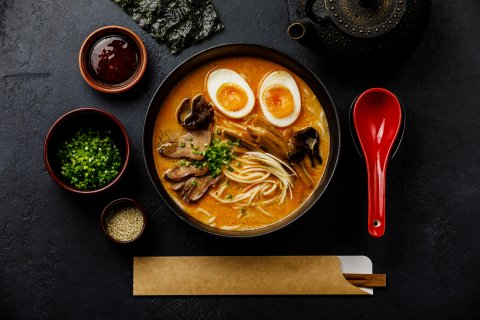 This versatile noodle soup can have many ingredients—meats, vegetables and even poached eggs. With the rise of instant ramen and specialty ramen shops, this simultaneously trendy and nostalgic curly-noodle dish has made its way to grocery stores, homes, restaurants and dorm rooms around the world.
13. Poutine, Canada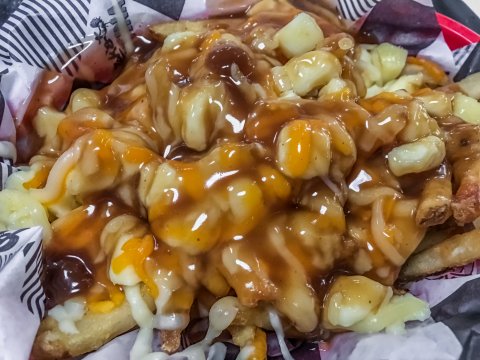 Originating in the French-Canadian province of Quebec, poutine blends together crowd-favorite foods—french fries, cheese curds and gravy. Given its many variations, it is never too hard to come by: it can be made at home or found in restaurants ranging from fast food to high-end venues.
14. Shepherd's Pie, United Kingdom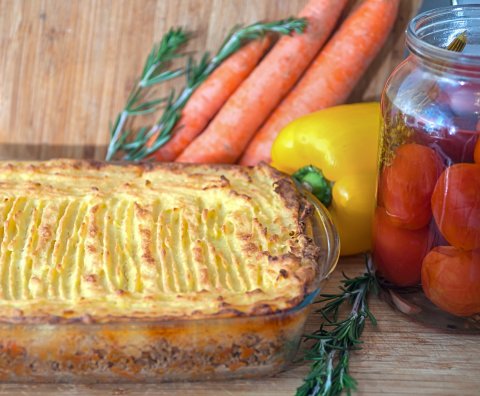 Thought to have a long history going back to shepherd's wives combining the leftovers from their Sunday roasts, this stick-to-your-ribs staple is now generally made with minced lamb topped with a layer of mashed potatoes and then baked together.