While catching a film in a theater is on hold right now, there's a silver lining—there are more places than ever to watch a movie under the stars.The pandemic has given drive-ins a new moment of prominence, but at some of these locations around the world you don't even need to stay in your car. Watch a film at a "floating cinema" on your own private mini-boat, by an English medieval castle or against the backdrop of the illuminated ancient Acropolis. You'll feel like you're in a scene from the movies—while watching one.
Skyline Drive-In, New York City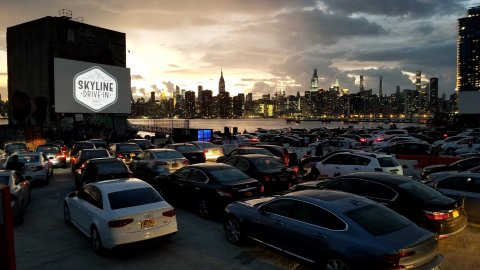 A drive-in movie with a view of Manhattan? Seems like a scene right out of the movies. And it is. In this spot that doubles as a filming location, you can experience it in real life at this new drive-in Greenpoint, Brooklyn. Take in a film and the twinkling lights of the Manhattan skyline on the East River while still socially distancing from the safety of your car. Arrive early to catch the sunset over one of the world's most iconic cityscapes.
Leeds Castle, The Luna Cinema, Kent, England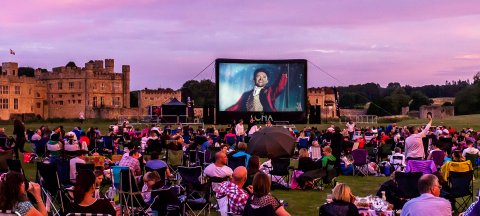 Now you can screen your favorite movie at one of the gorgeous castles in England. Built in the 1100s, this one was the residence of Henry VIII's first wife, Catherine of Aragon, in the 16th century. In August, you'll have numerous chances to catch a variety of films here such as the Joker—or the oh, so fitting, Downton Abbey.
Cinema Paradiso, Soneva Kiri, Thailand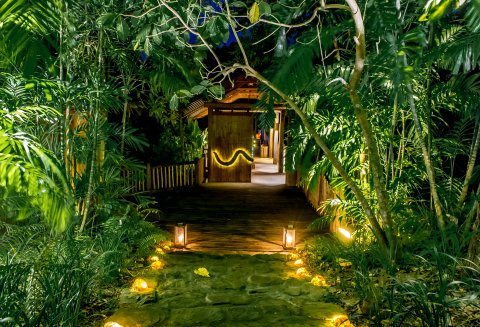 The jungle surround sound here isn't coming from the screen. It's real. When was the last time you watched a movie on a lagoon in a tropical rainforest on a tiny island? Sit back on your lounger and escape with a film under the moonlight with the waves lapping in the distance.
Sotto le Stelle, Bologna, Italy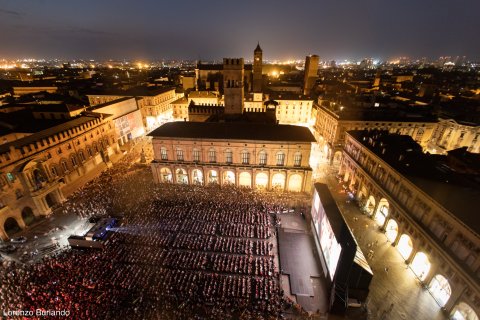 Kick back and watch a film under the stars and surrounded by history. Sitting in the heart of Bologna at the Piazza Maggiore, this outdoor theater can hold around 1000 guests and has 50 different showings through September 1. Both modern and classic films are shown for free, though spots must be reserved in advance.
The Rathausplatz, Vienna, Austria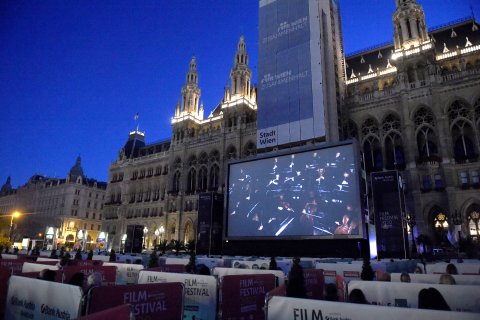 Every summer for the last 30 years, films, musicals and operas have been shown on a giant screen in Vienna's city square. This year, the dramatic Baroque setting was turned into an open-air cinema with 500 seats divided into spectator boxes for two or four people each and a separate food-stall area.
Floating Boat Cinema, North American Cities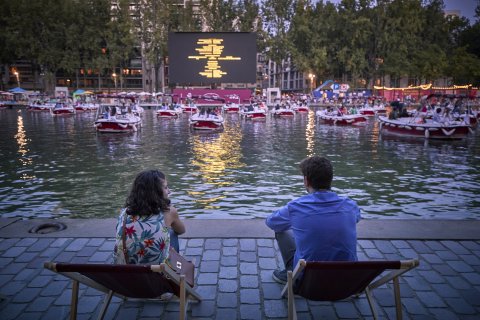 This maybe the coolest—and safest— way to watch a movie in the time of coronavirus. Beyond Cinema's brainchild, this floating theater made up of 12 to 24 mini-boats holding up to 8 people each is drifting across the U.S. and Canada this summer and fall—from Miami to Los Angeles and Vancouver to Toronto.
Westpac OpenAir Cinema, Sydney, Australia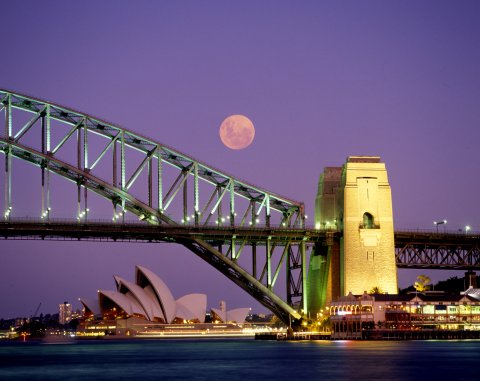 At what has been dubbed one of the most beautiful outdoor cinemas in the world, guests can view a variety of films against the backdrop of a gorgeous sunset and the Opera House or harbor during January and February—Sydney's summer months. The screen stands three stories high, and the venue has the capacity to hold up to 2,000 people—though time will tell if restrictions will allow for a full house.
Cine Thision, Athens, Greece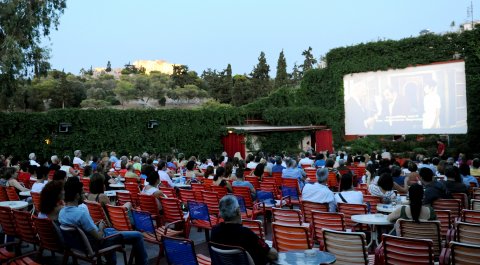 Both ancient and modern-day Greeks take theater very seriously. Built in 1935, Cine Thision is one of the oldest open-air movie theaters in Athens, and it features the timeless backdrop of the ancient Acropolis lit up at night.
Dive In Movies at Boulevard Pool, Las Vegas, Nevada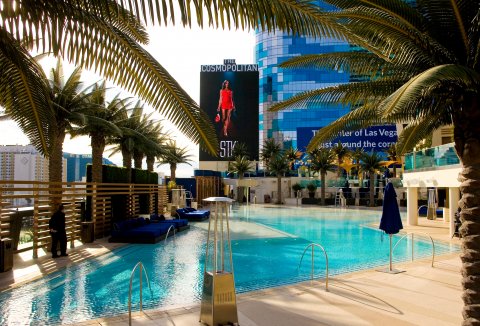 As the Las Vegas strip opens up to tourists, the Cosmopolitan Hotel is offering a special treat for moviegoers. Guests of the hotel as well as visitors can stop by to watch a movie projected onto a massive screen above the hotel's pool. You can watch as you take a dip—or grab a pool chair and lounge with a movie-themed cocktail.