Pitching a tent in a forest may fit the bill for some, but there are far more comfortable ways to vacation surrounded by nature. Ever dreamt of spending the night in a treehouse? How about a bubble under the stars? Or underwater? From a treehouse in a Swedish forest to an igloo under the northern lights, spending a night at one of these immersive hotels is an adventure in itself.
Campera Hotel, Baja California, Mexico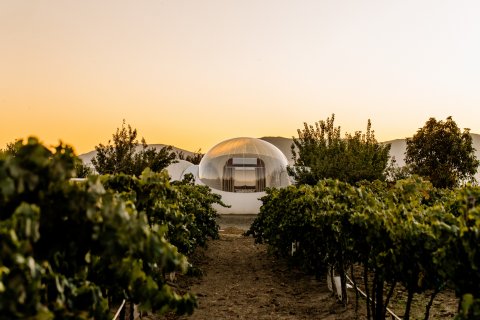 Unplugging is easy in the Valle de Guadalupe in Baja California, Mexico, a region filled with wineries and less than an hour from the rugged Pacific coast. These 12 bubbles are plopped right in the middle of rows of grape vines.
Satori Bubbles, Costa Rica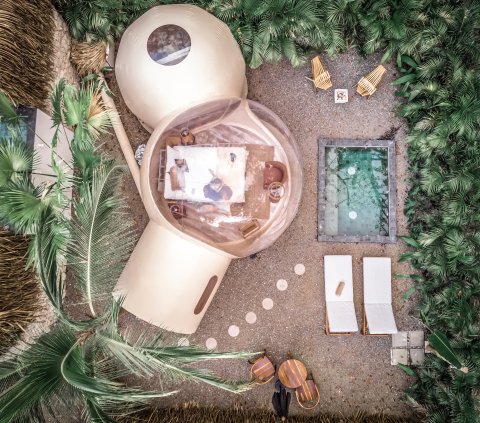 Sleeping in the jungle doesn't need to be uncivilized. These bubbles come with a private pool and fire pit and are a short walk from a beach where you may spot sea turtles. You may even pick up a tip or two to add a few years to your life: This area in the Nicoya Peninsula is one of the world's "blue zones," where the longest life spans have been recorded.
Sky Lodge, Peru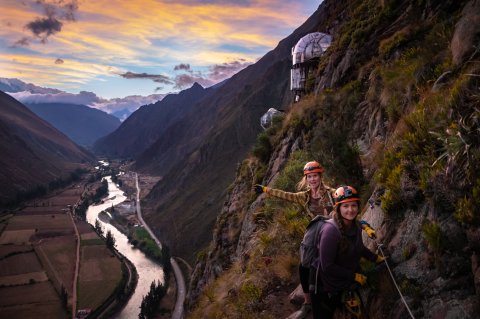 Spending a night on the side of a cliff? Voluntarily? Not for the faint of heart, these completely glass rooms hang off a cliff in the Sacred Valley in Cuzco, Peru. Checking in, though, is no easy feat; it requires either some serious rock climbing or trekking up a trail that features a zipline.
Canopée Lit, Quebéc, Canada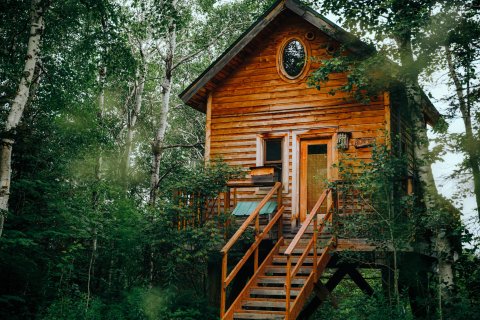 Leave life on ground behind with a night at this hotel in the trees. An expansive campground of hiking trails, cabins and transparent bubbles on 15-foot stilts, this is a nature lover's dream. Nearby is Saguenay Fjord National Park, a great spot for kayakers to explore the dramatic cliffs that frame the Saguenay River.
Buubble Hotel, Iceland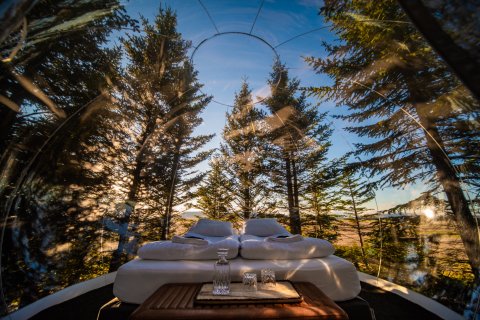 Living in a bubble never looked as good as it does in these transparent structures surrounded by towering pine trees in the Icelandic wilderness. If you time your stay just right, you will be able to rest your head beneath panoramic views of the northern lights.
Miluna, Toledo, Spain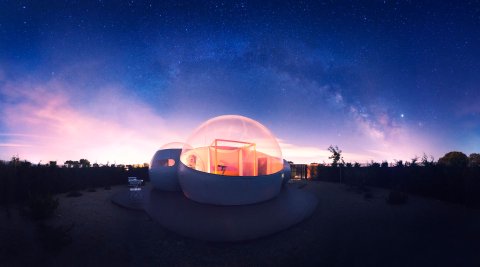 An hour away from the hustle of Madrid, this bubble hotel is secluded from any light pollution and has uninterrupted views of the stars every night. In the heart of the countryside of the Castilla la Mancha region, this place is a world away from city life.
Starlight Room, Italy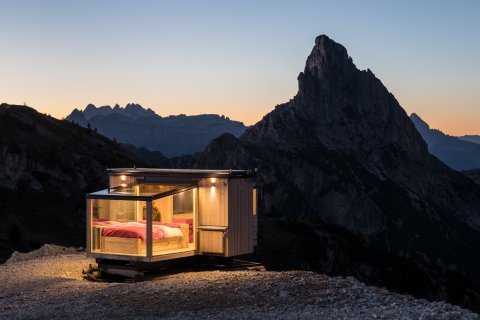 Unlike other hotels that have dozens or hundreds of rooms, this resort in the Dolomite Mountains has only one. The windows around the bed are all glass and the entire room can be rotated for the best view.
Tree Hotel, Sweden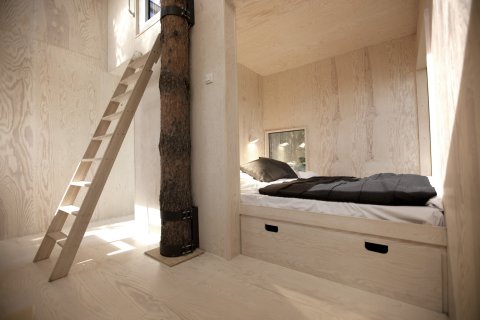 Though not-so-easy to get to, this treehouse hotel in the northernmost part of Sweden is worth the trek. These unique rooms (one is shaped like a UFO, another is a cube whose outer walls are mirrors) allow you to take in forest life from above, including passing snowmobiles and moose. Accessible only by ramps or ladders, getting to these rooms is an adventure in itself
The Muraka, Maldives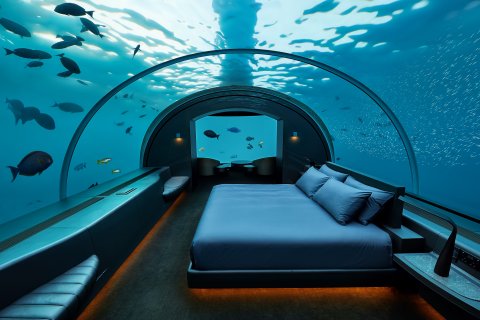 Glass hotels can be found not only above ground, but also underwater, like this one in the Maldives. Spending a night under the sea at the Muraka lets you be completely surrounded by colorful fish and maybe even a passing sea turtle. During the day the room shimmers as the light reflects off of the ocean and into your bedroom.
The Jungle Bubbles at the Anantara Resort, Thailand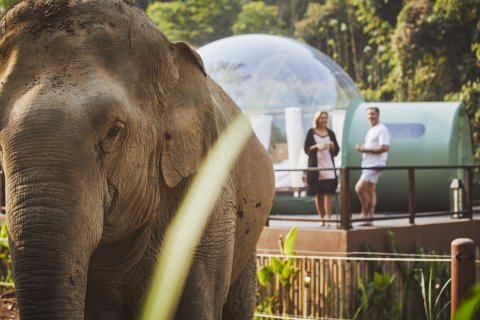 Go on your own private safari. These "jungle bubbles" put you right in the action —watch elephants in the wild from the comfort and safety of our own living room. After the sun goes down, the bubbles offer unobstructed views of the entire night sky.