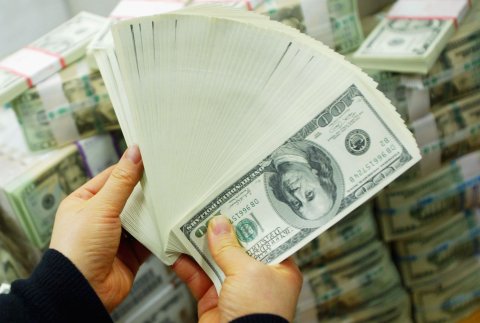 These days, it might seem risky to ask for a raise or negotiate a salary offer. After all, tens of millions of Americans lost their jobs during the pandemic and entire industries have been decimated. But Ezra Singer, a former Fortune 10 HR executive who now consults on salary negotiations, says that's actually not the case. Instead, companies are more desperate than ever for top talent, so—with a little preparation and and a dash of chutzpah—you can and should ask to be paid what you're worth.
Singer was a recent guest on Better, the weekly video interview program that I host for Newsweek every Thursday at 12 p.m. ET/9 a.m. PT, that streams on LinkedIn, Twitter, Facebook and YouTube. During the interview, he noted that there are three primary reasons candidates falter during negotiations.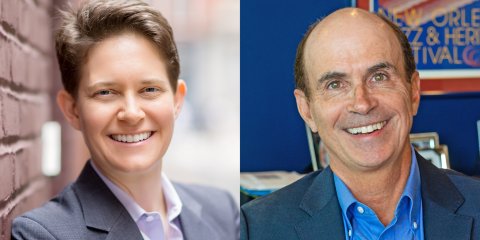 "I was involved in the hiring of literally hundreds of senior executives," says Singer, "and all but one left money on the table. I knew what we were willing to pay them, and they didn't get there, and I thought a lot about why they were not able to optimize their pay. One is, they didn't know the market. Two, they didn't know how to ask. And three, they didn't know how to deal with no. If you can figure those parts out, you have an opportunity to improve your compensation significantly."
Below, I'll unpack each challenge, and Singer's suggested language for how to deal with them, so you'll be prepared to negotiate more effectively, even during these uncertain times.
You don't know the market. These days, compensation is less opaque thanks to online salary-aggregation sites like Glassdoor or Salary.com, which share information about typical salary levels. In general, says Singer, "The bigger the company, the more they're likely to pay."
Compensation will also depend on your seniority and your location. He notes, "It's not unreasonable, if you're a good performer, to say, 'Here's the data as I understand it and, given my performance, I would like to be at the top of the range.'"
You don't know how to ask. Thanks to recent laws, employers are no longer allowed to ask how much you made previously, so Singer warns: don't tell them. And, he adds, "Don't tell them what you're looking to make." If you do, he says, "You've put a cap on what they'll pay you."
Instead, he advises clients to say, "Let's not talk compensation until we've gone through the interviews and we're both comfortable that I'm a good fit for the organization from your end and from my end, and that I can add significant value." That usually succeeds in delaying the compensation part of the conversation, and once they get 'hooked' on you as a candidate, the amount they're willing to pay will go up.
You don't know how to deal with no. What if you've gotten an offer but the salary isn't what you hoped? Singer says you definitely shouldn't take this as the final word. In order to maintain a positive dialogue, he suggests you might say the following: "I'm really excited about this company, but there's a compensation gap, and I'm hoping we can close that gap."
Many professionals also erroneously assume there's only one metric—your annual salary. But Singer says we need to expand our definition. "Keep in mind that compensation is not all salary," he says. "There's base [salary], there's an annual bonus, there's stock, and there's also possibilities of sign-on [bonuses]."
If it's impossible for the company to offer a higher base salary because of internal equity issues (that is, you'd be making more than longtime employees), you might still be able to hit your number through a creative combination of stock options, a signing bonus and other non-cash forms of compensation.
Finally, what if you're not looking for a new position, but are hoping to secure a raise at your current job? Singer advises watching your language and tone carefully. "Don't go in telling them it's an ultimatum unless you're willing to leave," he warns.
A better move is to say, "This is what I'm hoping to get," and back up that request with a clear articulation of the value you bring. As Singer notes, you could say, "I added this much revenue. I saved these many dollars. I built in this level of client satisfaction. And with that and the market [rates], I feel my performance warrants an increase."
Given our current economic uncertainties, this might seem like the worst time to ask for a raise or negotiate a better salary offer. But by following the strategies above, you're far more likely to make a successful case for yourself—and enhance your finances and your career prospects.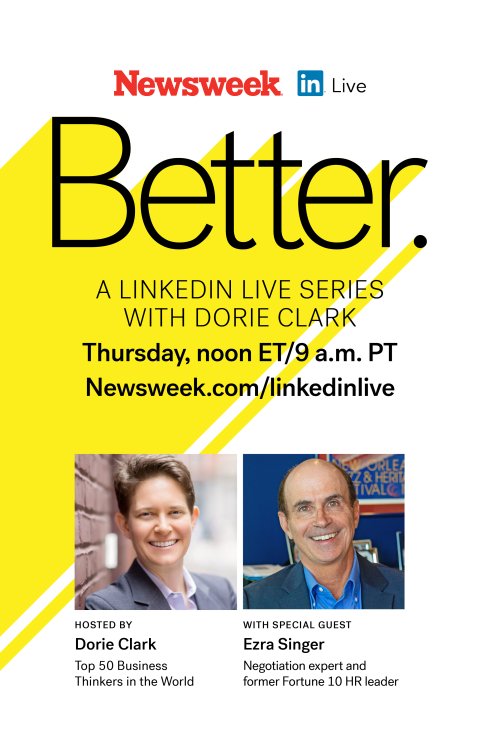 Dorie Clark, author of Entrepreneurial You and Duke University Fuqua School of Business professor, hosts Newsweek's weekly interview series, Better, on Thursdays at 12 p.m. ET/9 a.m. PT. Learn more and download her free Stand Out self-assessment.