In his new book, Get What's Yours for Health Care (Simon & Schuster, January), best-selling author Philip Moeller explains how to make intelligent health care decisions, talk to your doctor and receive the best possible care.
In this Q&A, Moeller discusses how to get the best out of telemedicine, the most important thing a patient can do to advocate for him- or herself, how to ensure patients get just the right level of screening and more.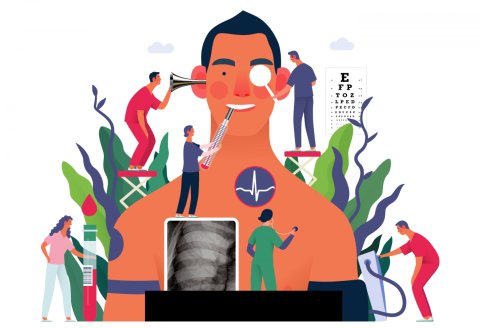 This is the third "Get What's Yours" book in the best-selling series. Why this book? Why now?
Regardless of who won the presidential election, it became clear to me that the growing pressure for health reform would collide with the reality that serious reform is not going to happen anytime soon. It took four years to implement the Affordable Care Act, and it covers only 7 percent of people with health insurance. Changing the system for the other 93 percent will take many years, even assuming we did not have a divided government. I became convinced we needed a consumer guide to the health system we will be living with for some time, and that the best time to publish such a book was after the election.
The pandemic has really advanced telemedicine. How can patients get the most from televisits?
The hierarchy of effective telemedicine begins with your primary care doctor, who knows you and your health history and can provide remote care as part of your ongoing medical treatment. But whether you speak with your own doctor or a stranger who works for a telemedicine start-up, the burden remains on you to make sure the clinician is properly licensed, has experience in the care you need, and knows your health history (including the meds you take) BEFORE you hop on Zoom or another platform.
When should a patient choose an in-person visit instead?
Telehealth can be especially effective in treating visible conditions, such as dermatology needs, as well as psychological and behavioral counseling, where the privacy can make people comfortable sharing concerns they would not share in a face-to-face appointment. In-person visits are still the gold standard, however, and people need to get back into preventive health care.
What's the single most important thing a patient can do to advocate for herself or a loved one?
Never give up!
What's the best way to get the appropriate level of screening—particularly for not-easily-categorized ailments—without consenting to (or requesting) overscreening and risking the "cascade effect" while also ensuring that something important isn't missed?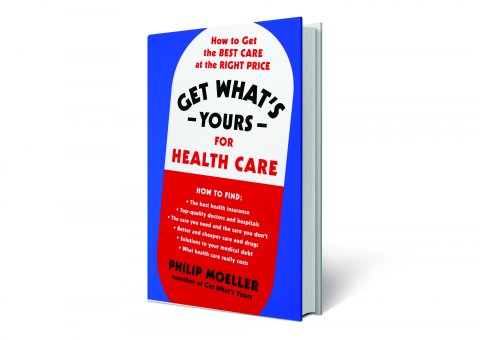 Get What's Yours For Health Care: How to Get the Best Care at the Right Price (Simon & Schuster, January)
Do your homework. Don't accept a doctor's recommendations without further research. As the book explains, there is extensive clinical evidence about where we get too much care and where we get too little. Use the book's consumer guides and question checklists to determine if tests are appropriate. Most tests are not related to medical emergencies. Take the time to find out more about a test, including canvassing reliable news and medical sites and talking with friends and others you trust who have faced problems similar to yours.
Screening tests can be overused, but are some regular ones actually essential? Which ones? For example, the U.S. Preventive Services Task Force (USPSTF) recently lowered the age recommendation for beginning colonoscopy screenings to 45. What about mammograms? There are conflicting recommendations for beginning those, including starting at 40, 45, and 50.
The book includes an appendix containing the most highly recommended USPSTF tests. Where there is no universal standard for when a test should be administered, speak with your own doctors and find out when they recommend you be tested and why. In doing research for the book, the value of a solid relationship with a primary care doctor popped up over and over again. Find a good doc you trust.
What changes can consumers expect from health care under a Biden presidency?
I expect the Affordable Care Act to be sustained in the case now before the Supreme Court. President-elect Biden can expand ACA enrollments without Congressional approval. A sharply divided government will limit large-scale changes to health care. Expanding Medicare to persons aged 60 to 65 may be the best he can do for a while. Lastly, the pandemic will generate bipartisan support for higher spending to support frontline health workers and at-risk populations, including tougher scrutiny of nursing homes. Congress also will be sympathetic to more Medicaid funding to the states. The "bad guys" in health care—drug, insurance, equipment and hospital firms—have been on their best behavior during the pandemic and have regained some standing with the public. They are well-positioned to fend off major changes to their businesses.
It is the end of the calendar year. Is there something specific consumers can do now to maximize their health care dollars?
Most people have completely satisfied their insurance plan deductibles and out-of-pocket expenses, making care effectively free at the end of the calendar year. Refill prescriptions. Schedule those appointments you've been putting off. Visit a surgical center and get that elective care procedure.
How are you coping with the pandemic?
The isolation from friends and family is taking a toll, as is not being able to travel. On the bright side, our home has never been in better repair, and my wife and I are cooking a lot and eating ridiculously well. A pandemic is a wonderful time to recuperate, and I've had successful cataract surgery and a total knee replacement. Sad to say, and I'm not proud about this, a pandemic also is a wonderful time to research and write a book!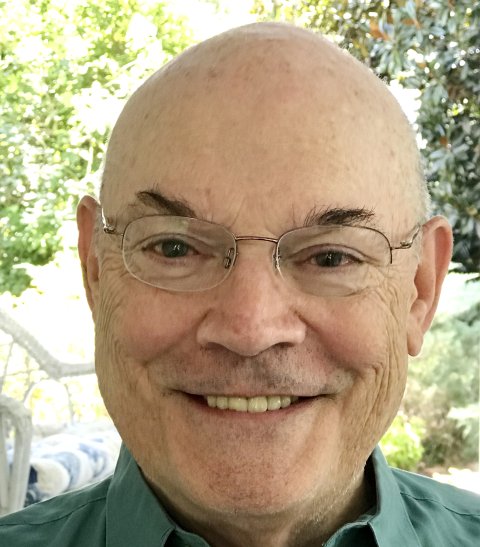 Author Philip Moeller
Courtesy of Philip Moeller
Do you have any favorite podcasts?
I am a Luddite and listen to only one occasionally—Fresh Air with Terry Gross.
What's next for you?
I will get the vaccine as soon as possible and so will our friends. Then it's off on trips with friends and family ASAP. Sometime in late 2021, the idea of another book will begin invading my dreams, and then it will be deja vu all over again. Maybe I'll get the other knee replaced!