2021 Daytona 500: How to Watch Qualifying Races on Wednesday and Thursday
The Daytona 500 was the last major sporting event before the COVID-19 pandemic temporarily shut down the sports world last spring. NASCAR was one of the first sports to get back on track, and it did so without fans in the stands.
Sports slowly opened back up, and things didn't quite look the same with very few fans in attendance, if there were any fans at all. The 63rd Daytona 500 is scheduled to run this Sunday, and they expect about 30,000 fans in the stands.
While 30,000 might seem like a hefty number—and more than the 25,000 in attendance for this week's Super Bowl in nearby Tampa—it's still far below the 100,000-plus fans that fill the Daytona Speedway on an annual basis for the Super Bowl of NASCAR.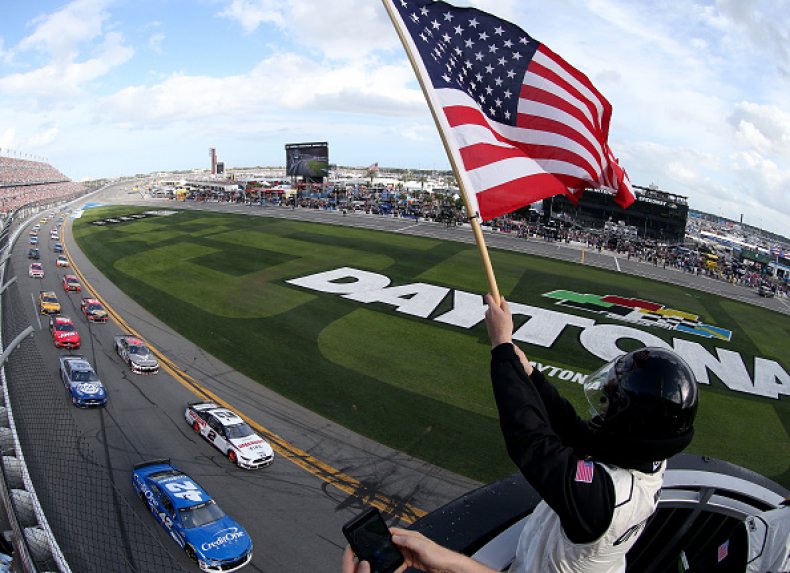 The big race isn't until Sunday, but qualifying starts on Wednesday night, and it can be seen on TV. Then there are the duel races on Thursday night. Here's how the qualifying works on Wednesday and Thursday to qualify for the Daytona 500, otherwise known as the "Great American Race."
Drivers will individually run their cars around the Daytona track Wednesday night. The drivers with the two top times will be placed into the starting row for Sunday afternoon's race. The other drivers are sorted from top to bottom, by time. Drivers who finish in the odd positions will go into the first duel on Thursday, and even-numbered drivers will go into the second race. Drivers will then be seeded into the slots for the Sunday race;
Here's how to watch all of the Cup Series events.
How to watch Wednesday's qualifying
Date: Wednesday, February 10, 2021
Time: 7:30 p.m. ET
TV: FS1 and the Motor Racing Network
Note: First practice for the Cup Series can be seen Wednesday at 12:05 p.m. ET on FS1 and the Motor Racing Network
How to Watch Thursday's Duels
What: Bluegreen Vacations Duels at Daytona
Date: Thursday, February 11, 2021
Time: 7 p.m. ET
TV: FS1 and the Motor Racing Network
Note: OSS Inspection will be at 5 p.m. here
How to watch the Daytona 500
Date: Sunday, February 14, 2021
Time: 2:30 p.m. ET
TV: FOX and the Motor Racing Network
Live Stream: FuboTV
Last year's Daytona was won by Denny Hamlin, who claimed his third checkered flag in this race. The 2020 race was rain-delayed until the next day, and Ryan Newman had a fiery crash while leading on the final lap. Newman was removed from his car and taken to a local hospital, where he was listed in critical condition for several hour. He walked out of the hospital 48 hours later.