After this terrible, horrible, no good, very bad year, you might think the best thing about 2021 will simply be that it isn't 2020. Certainly, an end to the health and financial challenges, the pain, incivility and grief that have marked the past 12 months will be most welcome—although it may take several months into the New Year to get us there. But the absence of awful is not enough to make 2021 a good year; we need not just a respite from the heavy weight put upon us by the pandemic but the promise of actual joy.
Fortunately, there are plenty of things to look forward to next year, and not just the return of, well, everything—at some point, sports, culture, travel, in-person get-togethers with the people you love and care about will hopefully all make a comeback—though we're eagerly anticipating all that. But 2021 should have a lot more going for it than just the promise of a return to normalcy. Here's a sampling of all the other good stuff coming your way over the next 12 months—the events, people, technology, innovations, movies, music, TV shows and more that, hopefully, will make 2021 a very happy New Year.
THE VACCINE ROLLOUT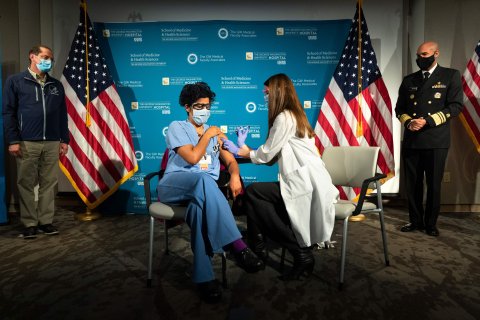 Without a doubt, the most anticipated event of 2021 is the arrival of the COVID vaccine in large enough numbers to finally help stem the tide of the pandemic. The timeline for the rollout is ambitious, especially given the daunting logistics of distributing two-dose vaccines that must be stored at extremely low temperatures. Bearing in mind that things will inevitably go wrong that could cause delays, here's what you can expect to happen, when.
Following initial shipments of an estimated 6.4 million doses by year end, the Centers for Disease Control are recommending that 17 million healthcare workers and nursing home residents, who account for more than a third of deaths from COVID in the U.S., get the first vaccines. Next up: police, fire fighters, transportation workers, teachers and first responders (about 26 million). By the end of December, a "substantial proportion" of this population are expected to be vaccinated, according to Dr. Anthony Fauci, the nation's leading infectious disease official.
The Moderna vaccine follows
Authorization for emergency use of Moderna's vaccine means an additional 20 million doses should go out by year end 2020.
Vulnerable populations are protected
The next priority: Vaccinate high-risk populations—people over 65 years old and those with underlying conditions such as diabetes, heart ailments and cancer. Experts expect this to take place in January and February, when about 80 million people will be inoculated.
Vaccines become available to the general population
Dr. Fauci has said that most people will be able to "walk into a CVS or a Walgreens and get vaccinated" by April. Other experts say it may take until June.
Data on risks to pregnant women and children is available
Studies that focus on risks to pregnant women and children, who have been excluded from Pfizer and Moderna trials, are expected to start in the first quarter of 2021. Pregnant and lactating women should not wait, say U.S. health officials.
Masks are no longer necessary
During the vaccine rollout, health experts recommend that people wear masks in public. Given the current rise in prevalence, there's likely to be a lot of virus in circulation over the coming months. Once we reach herd immunity, when between 50 percent and 70 percent of the population is vaccinated, masks will no longer be recommended. The timing depends on how many people take the vaccine but probably not until the latter half of 2021.
OLD 'FRIENDS' RETURN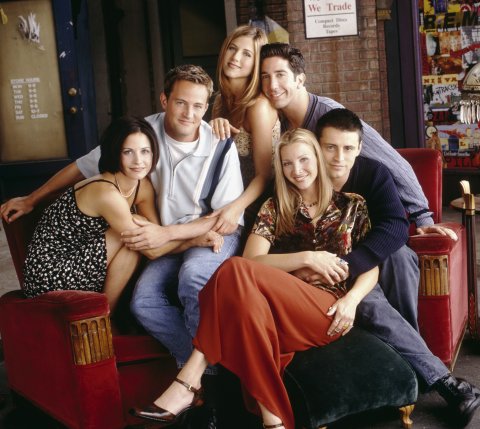 Could we be any more excited? The Friends reunion special, originally scheduled to air last May, will finally tape this March, according to a November tweet by Chandler Bing—uh, actor Matthew Perry. On a break since the show's 10-year run ended in 2004, the six pals will hang out and reminisce on their original soundstage instead of Monica's apartment or Central Perk—but as the real-life actors, not their fictional counterparts Chandler, Joey, Monica, Phoebe, Rachel and Ross.
Other noteworthy TV slated for 2021: Atlanta returns on FX after a three-year hiatus; HBO's Succession, the reigning Emmy winner for Best Drama series, is a likely return as well; WandaVision, a blend of classic sitcom and Marvel universe characters, debuts on Disney+ in January: and Amazon takes on the Second Age of Middle Earth in a prequel to the Lord of the Rings trilogy.
BRIGHT, SUNNY COLORS EVERYWHERE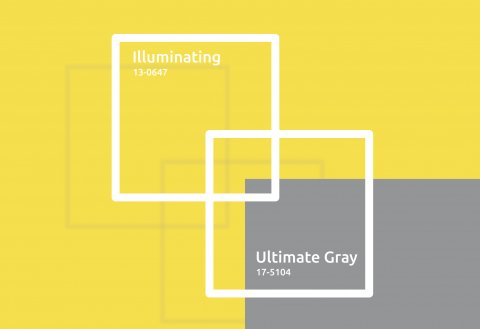 A color combo symbolizing our journey out of the darkness into the light? For the past 22 years, the color experts at Pantone have chosen a color of the year, which has in turn influenced textile and graphic design, fashion, home furnishings and other products. Feeling a little blue after the last year? (Pantone's 2020 color of the year was, after all, Classic Blue.) Not to worry. With Pantone's 2021 optimistic and reassuring colors of the year, Illuminating and Ultimate Gray, you'll perk right up with everything from coffee mugs and dog bowls to umbrellas and T-shirts popping up in sunshiny yellows and grounded in rock-solid gray.
JAMES WEBB TELESCOPE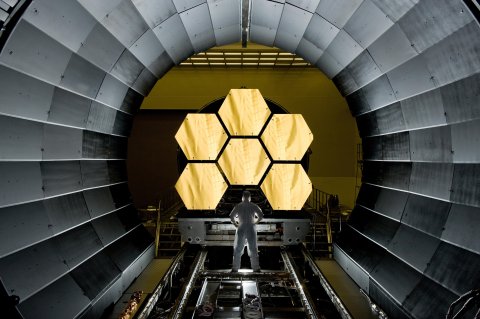 Most people under the age of 40 never got to experience the collective thrill of the early, surprising photographs from the Hubble Space Telescope, which revealed, among other things, spectacular billowing clouds of dust and gas where stars are born. Next year may bring a new age of cosmic shock and awe. On October 31, after decades of delays, cost overruns and political wrangling, the James Webb Space Telescope, Hubble's successor, will take off on an Ariane 5 rocket.
If all goes well, it will park itself in a gravity-free spot in earth's shadow, shielded from the sun's glare, and train its powerful infrared telescope farther into deep space than any other telescope has been able to see, cutting through the cosmic fog to reveal galaxies, stars and nebulas beyond. Whereas the Hubble saw mainly visible and ultraviolet light, the Webb's infrared sensors are expected to give us a glimpse of the golden age of the universe, a mere billion years after the Big Bang, when many of the stars and galaxies we see today began to form in the void. To go that far back into the beginning of all things may provide a welcome perspective on our earthly worries.
A BIG YEAR FOR BIG MOVIES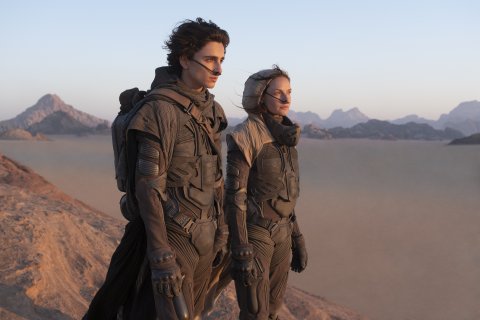 Following a dearth of offerings in 2020 as filmmakers put off releasing movies into near-empty theaters—that is, when theaters were open at all—fans in 2021 will benefit from all that pent-up supply. Among the biggest releases, all in December: Dune, an adaptation of the sci-fi classic;Steven Spielberg's West Side Story; and The Matrix 4, the first new release in the franchise in 17 years. Plus, for action fans, in April, there's the ninth installment of Fast and Furious and No Time to Die, the twenty-fifth Bond film, with Daniel Craig starring, presumably for the last time as 007.
Other highly anticipated titles include Marvel's Black Widow in May; In the Heights, the filmed version of Lin-Manuel's first big Broadway hit, in June; and Elvis in November, directed by Baz Luhrmann and co-starring Tom Hanks as Presley's manager Colonel Tom Parker and a relative unknown (Austin Butler) as the King himself.
BLOOD MOON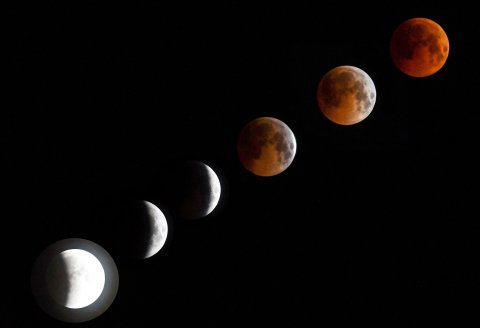 The last time the moon passed through earth's shadow, on January 20, 2019, the news was not good. The U.S. government had shut down, President Trump reported "a lot of progress" on denuclearization of North Korea and Michael Cohen was still blabbing about his former boss. In the meantime, the news has gotten even worse, but the beauty of a so-called blood moon remains unchanged. The next total lunar eclipse is scheduled for May 26, 2021, over the skies of Japan, Australia, New Zealand, Hawaii and the western U.S. If the weather allows, the moon will turn a deep orange and stay that way for about 14 minutes. It will be a beautiful sight, and it can't come too soon.
DISNEY WORLD TURNS 50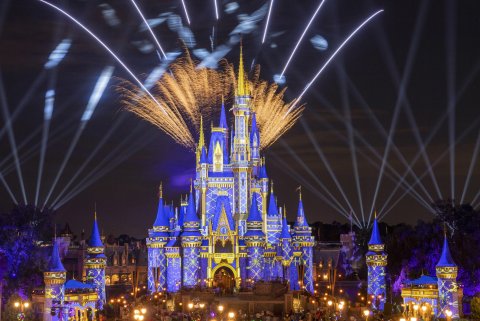 If theme parks are your thing, the New Year should have a lot to offer. Sometime this summer Universal Studios in Orlando is expected to unveil the "Jurassic World VelociCoaster," a high speed ride with dinosaurs at every turn poised to chomp on you and your family. In Japan, the Super Nintendo World theme park is scheduled to open early next year in Osaka. Back in Orlando, SeaWorld will unveil the roller coaster "Ice Breaker," which will feature "the largest vertical drop in Florida."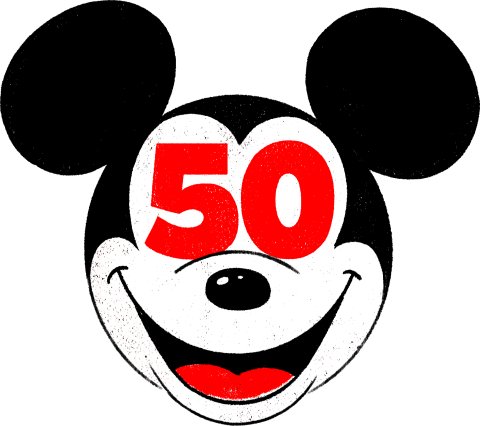 Illustration By Alex Fine
But the big kahuna for 2021 is Disney World's 50th anniversary celebration, expected to kick off around the park's October 1 birthday and lasting 15 months. New rides will include a "Ratatouille" ride for families in Epcot and a couple of more thrilling adventures, says the Orlando Weekly; an indoor coaster modeled on "Guardians of the Galaxy" (Epcot) and "TRON" (Magic Kingdom.) Also scheduled to open on the grounds: the luxury Star Wars: Galactic Cruiser hotel. Lucasfilm, creator of the Star Wars franchise and a subsidiary of Disney is, coincidentally, also turning 50 next year, which will kick off a year-long slew of new merch for fans starting in January.
A GAME CHANGER FOR DIABETICS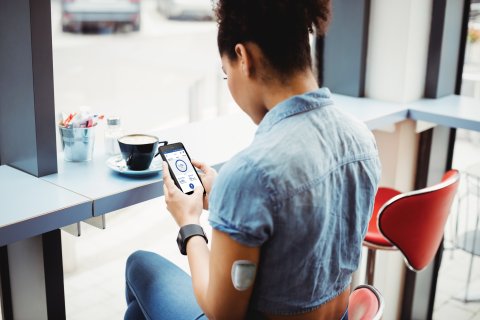 The closest thing to a working pancreas for the 34.2 million Americans with diabetes, the first tubeless automated insulin delivery system will be released in the first part of the year. The Omnipod® 5 powered by Horizon pairs with the Dexcom® G6 continuous glucose monitor to keep blood sugar levels within the healthy range by delivering necessary insulin automatically, with settings that can be adjusted via a smartphone. Use for people with type 1 diabetes who use insulin daily will be approved first, followed later by approvals for those with type 2 diabetes.
EUROVISION—AND THE RETURN OF LIVE MUSIC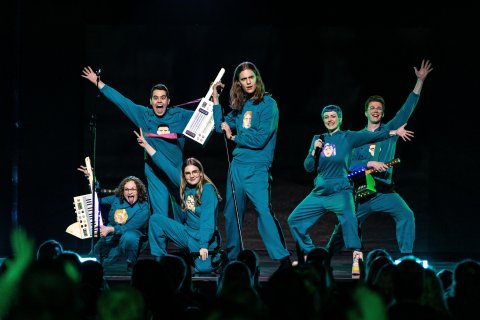 Like so many other live-music events in 2020, Eurovision, the huge international singing competition with a worldwide audience estimated at 182 million, was cancelled last year. But organizers say for 2021 they are committed to holding the event—a sometimes bizarre combination of novelty acts, like singing Russian grandmas and Latvian pirates, and career-launching performances from past winners such as ABBA and Celine Dion. And they have various alternative plans in place to safely make good on that promise, depending on where Europe is in the pandemic by the May 18–22 competition date.
Elsewhere there are also tentative signs of resurgence in the live-music industry. A number of tours are due to resume next year, including Shawn Colvin (March), Chris Stapleton (April), Queen, featuring Adam Lambert on vocals (May) and Justin Bieber (summer). And June is the new date for the 50th anniversary of the Glastonbury Music Festival, postponed last year, though the timing is still tentative due to the pandemic.
Of course, a lot depends on how safely venues can operate. Michael Dorf, who runs his City Winery music empire out of New York City, thinks that, realistically, the capacity of music events this summer will "be still somewhat reduced and by fall, closer to full capacity." Expect some safety features. Dorf, at his New York city location had provided patrons, for a fee, rapid COVID tests. He says that requiring vaccine digital certifications "will add another layer of safety" to customers, band members and staff.
THE SUMMER OLYMPICS IN TOKYO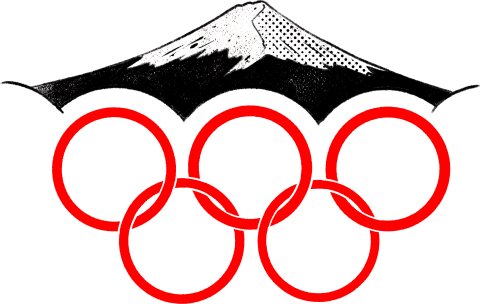 Another entry in 2021's long better-late-than-never category, the Summer Olympics in Tokyo is now scheduled to run from July 23 to August 8, a year after it was originally supposed to take place. Among the highlights: Four new sports—karate, skateboarding, sport climbing and surfing—will make their debut and baseball and softball, both sports beloved in Japan, will return for the first time since 2008.
MARS LANDING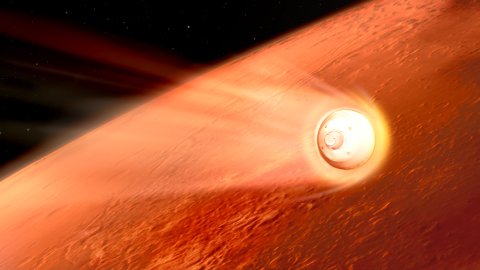 A peculiar and wonderful thing will happen on February 18, 2021. A small spacecraft will streak across the skies of Mars. It will deploy a parachute, slow to 200 miles per hour, and then disgorge a smaller, box-like device, which will continue the journey downward on eight retro-rockets. Before it reaches the ground, yet another device will pop out, tethered by nylon strings, and descend to a gentle landing. And you will be able to watch it all live on NASA's YouTube channel.
What's left after the landing, blinking and bleeping, will be NASA's Perseverance rover, looking for all the world like an erector set toy of wheels and gizmos. Its mission, though, couldn't be more profound: to search for signs of ancient life on the Red Planet. It will poke around the 30-mile-wide Jezero Crater, the site of a river valley that dried up billions of years ago, measuring the chemical composition of rocks, taking pictures and looking for left-over organic matter. With luck, scientists think the rover could find visible fossils of ancient microbes.
HALO INFINITE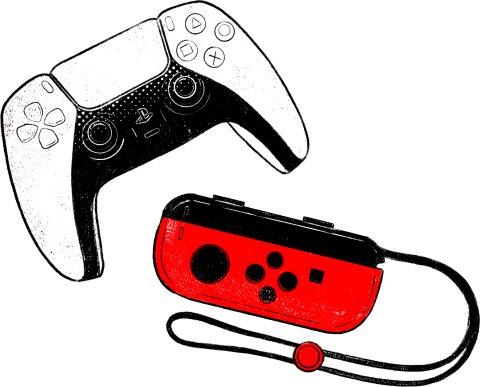 The big news of 2020 for the video game industry was the release of the game-changing Sony PlayStation 5 and Microsoft Xbox Series X/S. Now 2021 promises to bring some of the most highly anticipated games to play on those next-gen consoles.
Topping the list for Microsoft: Halo: Infinite, the first new main installment in the best-selling series since 2015, scheduled for release at the end of the year. Also in late 2021, Sony will release Horizon Forbidden West, the sequel to the popular Horizon Zero Dawn. Other highly anticipated titles due out include Resident Evil 8, Deathloop and new games for Nintendo Switch such as Monster Hunter Rise, Shin Megami Tensei V and, possibly, the Breath of the Wild sequel that fans have been waiting for.
POKEMAN'S 25TH ANNIVERSARY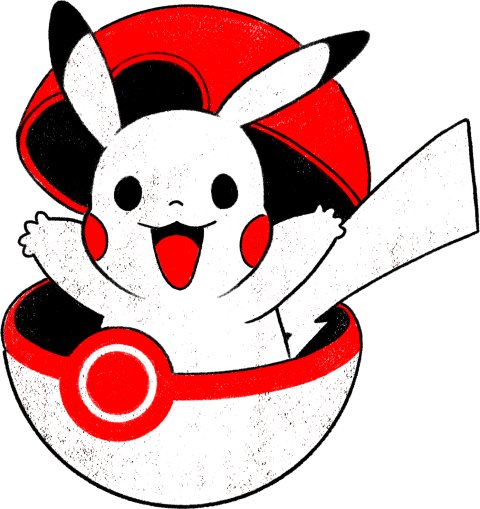 Pokémon fans had a lot to be thankful for in 2020 with the release of both The Isle of Armor and Crown Tundra DLC. But 2021, which marks the 25th anniversary of the release of the first Pokémon games in Japan, promises to top that as The Pokémon Company and developer Game Freak are known to pull out all the stops to celebrate milestones.
Details are sparse so far, with the big reveal likely to come on February 27, a.k.a. Pokémon Day. Already announced: the first new Pokémon Snap game in 21 years is set to debut in 2021. What else? Generation 9? Sinnoh remakes? We'll just have to wait and see.
A BIG WIN FOR THE ENVIRONMENT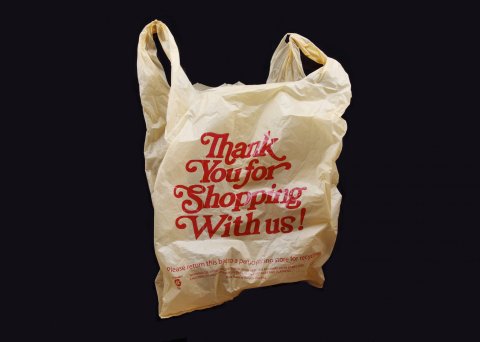 In July, the European Union's ban on single use plastic items is set to go into effect. (Although the United Kingdom is leaving the E.U., it plans to implement a similar ban in October.) While industry groups have asked for delays, the E.U. so far says it will stick to the deadline. The idea is to halt the use of a lot of the throw-away goods that have a way of ultimately winding up in the world's oceans, among them: disposable plastic cutlery, plates, straws and coffee stirrers, polystyrene cups and food containers and cotton swabs made with plastic. The ban doesn't include plastic bottles, but the E.U. has separately set tough collection and recycling requirements for those.
BROADWAY COMES BACK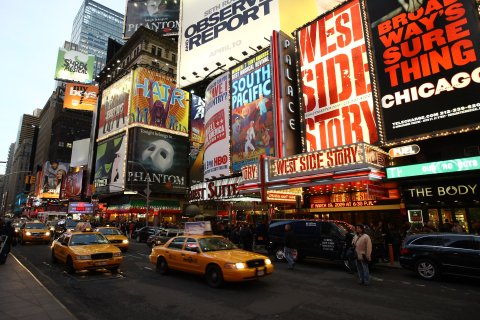 Ticket sales for the Great White Way are officially suspended through May 30 but fall seems more realistic for a return to live theater in New York City. Even with the vaccine up and running, Broadway faces some unique challenges for its comeback: Theater goers are older on average than the typical audience for live entertainment, so are at higher risk; the majority of the crowd is made up of out-of-towners, so dependent on travel; and the theaters themselves are old and cramped and audiences would have to social distance, which makes some of the shows economically unviable.
Still at some point in the second half of 2021, the show will go on. Rumor has it that Hamilton may kick off the return on July 4. Also on deck: the world premiere of MJ the Musical and revivals of The Music Man and Caroline, or Change. And while you wait, you can check out Broadway online: Hamilton, with the original cast is streaming on Disney+ and The Prom, Hairspray and The Boys in the Band are on Netflix.
HIGHER GROUND EXPANDS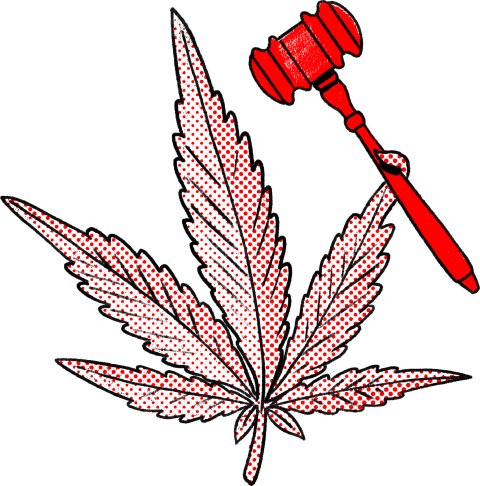 In 2021, recreational marijuana sales becomes legal in four more states: Montana and New Jersey (January), Arizona (March/April) and South Dakota (July). These states will thereby join their brothers and sisters in Alaska, California, Colorado, Illinois, Maine, Massachusetts, Michigan, Nevada, Oregon, Vermont and Washington. It could be a while, though, before residents of the four newest states to join the gang can stock up on edibles. According to Potguide.com, it typically takes one to three years after legalization before weed stores are up and running, given the time needed to get various rules and regulations.
WORLD EXPO DUBAI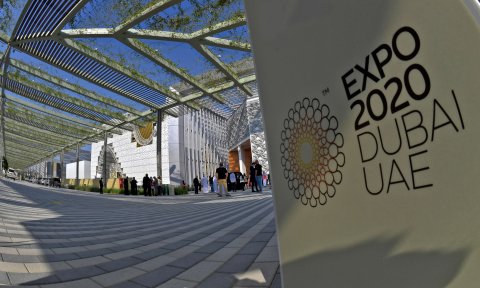 The first world's fair to be held in the Middle East, Expo 2020 Dubai is yet another major event that was postponed because of the pandemic, though organizers decided to keep the old date in the name. Now scheduled to start on October 1, 2021 and run through March of 2022, the Expo will feature exhibits from over 190 countries in what's meant to be a showcase for global innovation, technology and cooperation and a celebration of human achievement and progress.
INSTACART AND BUMBLE GO PUBLIC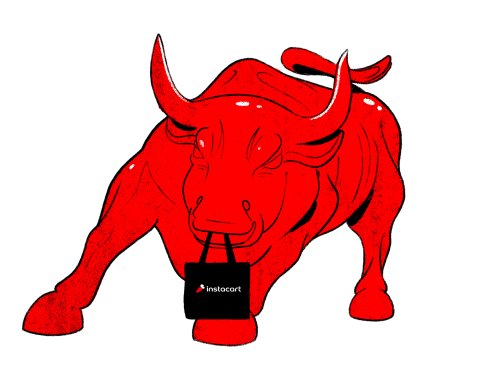 As the impending brutal impact of the pandemic on the world economy started to become clear last year, the U.S. stock market lost nearly a third of its value from January to March. It's been roaring back ever since, though, and young companies—and the investors who love them—have been rushing to cash in. In December vacation rental service Airbnb and food delivery company DoorDash went public and promptly saw their stocks soar to the kinds of valuations not seen since the Dot.Com bubble. In hopes that trend will continue, several hot companies are expected to go public early in 2021, among them dating app Bumble, grocery delivery service Instacart and stock trading platform Robinhood. As veteran investors know, though, the potential for great rewards comes at great risk, so think twice before trying to snap up shares yourself.
SERENA'S PURSUIT CONTINUES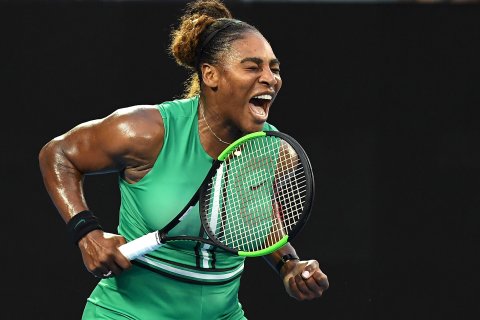 Play starts on February 8 at the Australian Open in Melbourne. That's where Serena Williams, 39, will resume her late-career run at Margaret Court's long-standing record of 24 career Grand Slam women's singles titles (Williams has 23)—thereby giving hope to anyone who has been dismissed by some as past their career prime. Although Williams has reached four Slam finals since then, her last win was in 2017, in Melbourne as well. Also in February, of course: a little football game known as the Super Bowl.
BROOD X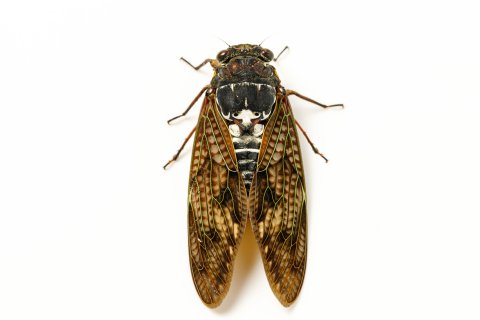 A swarm of insects may not seem like the kind of thing you'd look forward to. But Brood X, a massive cloud of cicadas that emerge once every 17 years to mate and lay eggs, are not your typical bug. Expected to come out of hibernation in May for the first time since 2004 by the billions, these cicadas mate so loudly the sound can reach 100 decibels and be heard from a mile away. What's in it for you? The insects—which do not bite, spread disease or harm crops—die after laying their eggs, and help the environment by replenishing the topsoil with nitrogen as they decompose.
LIFE AFTER DEATH
One of the most anticipated new books of the coming year, this sequel to political activist Sister Souljah's bestseller The Coldest Winter Ever, recently had the highest pre-sales of any 2021 novel on Amazon. The book, which comes out in March, picks up the story of Winter Santiaga, daughter of a prominent Brooklyn drug-dealing family, as her jail sentence comes to a close and she prepares to step back into the spotlight.