With unemployment rates in the United States at nearly twice their pre-pandemic levels and job security a huge concern for even those who are still on the job, it is especially important to use everything you've got to find a job or keep the one you already have. In her new book, Coming Back: How to Win the Job You Want When You've Lost the Job You Need (St. Martin's Press, January), best-selling author and four-time Pulitzer Prize-nominee Fawn Germer offers advice about how to present yourself in the best possible way and make sure you stay relevant and valuable as an employee.
In this Q&A, Germer discusses the first thing to do if you've been fired or furloughed, the most important thing to highlight when looking for a job, tips for not getting overlooked when working from home and more.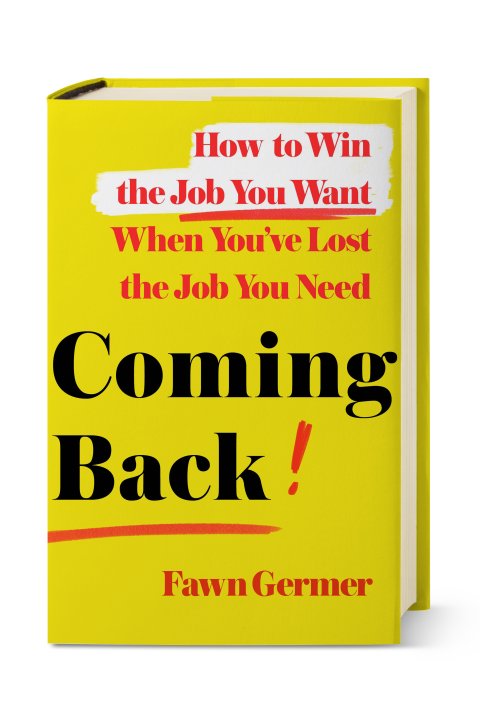 If you've been fired or furloughed, what's the first thing to do?
Get mad. Get sad. Feel it. Then, make a to-do list, starting with checking in with your network and updating your resume and LinkedIn profile. Keep adding to your list so you always have one more thing to do and never lose momentum. Do something every day to move yourself closer to your goal.
What's the most important thing to highlight on a resume or in an interview?
That you have independently added the new skills and education that make you current and relevant. Companies care more about what you are going to do in the future than what you did 20 years ago. So, show that you are insatiably curious and innovative. You can take classes from the most esteemed professors at the best institutions in the nation —and the world—for FREE at edx.org and coursera.org. Show that you are investing in your future.
What are some tips for online job interviews?
It is a VISUAL medium, but so many people don't even consider the image they are projecting. Pay attention to your background, lighting and sound. Every single thing in that visual image is going to be scrutinized. Clean up your mess. Have something interesting to look at behind you. Do not use a virtual background unless you happen to have a well-lit green screen. If you can afford it, get a ring light and a decent microphone. And clean up and look your very best.
How can a recent graduate looking for a job stand out in the current economic climate?
Don't count on online job searches to deliver you to success. Your network is everything. This a great time to power network electronically. Get on LinkedIn and target a few leaders in places you are interested in working. Write to see if they'd be willing to give you a little mentoring in a 15-minute Zoom chat. If someone says no, just ask the next person. Don't waste time doing nothing. Expand your resume with an internship or volunteer work. Both options give you expertise and access to influential connections.
How can you avoid being overlooked when working from home?
It is a great time to raise your profile by presenting ideas and volunteering for new assignments that will give you more exposure and influence. Schedule "catch up" chats with the people you don't see regularly. Share articles and ideas. You can be everywhere even when you are sitting right at home. And organize social Zooms with your co-workers so you are the ringleader of the gang.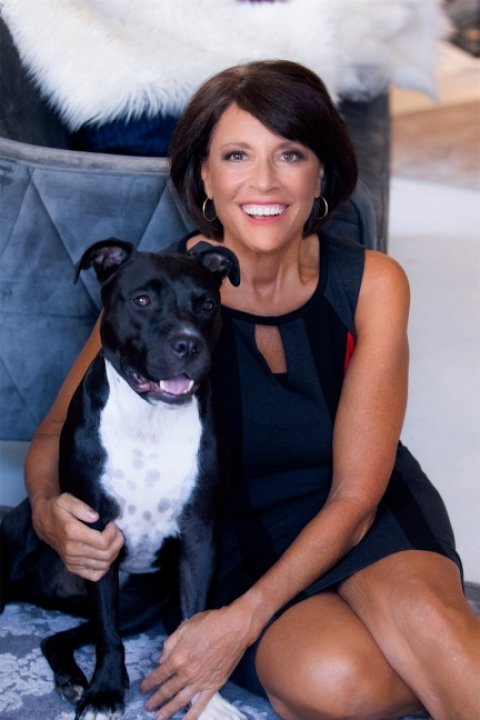 Lisa Presnail
How are you handling the pandemic?
My coping strategy is to accept, cope and adapt. Instead of focusing on what's wrong, I always focus on what's right. Business was a challenge. The kayaking was fabulous.
Do you have any favorite podcasts?
The Daily, Stuff You Should Know, Hollywood Crime Scene and Office Ladies. We all have our guilty pleasures.
What's next for you?
I try to have a good time every day, no matter what. So I'm going to enjoy the hell out of my book release because, what a moment!