The end of winter and the beginning of spring is a fickle time, weather-wise. You might see snow, rain or sun on any given day. But whether you're curling up in front of a cozy fire or catching some rare rays of sunshine on a park bench, you can depend on good books to keep you company. Looking for a small-town feel-good love story, a hair-raising thriller about the subject of a true-crime podcast, inside looks at two famous first ladies, the history of how a famous publishing house got started in the shadow of the Nazis—or more? Newsweek has chosen some of the best new fiction and nonfiction available this spring for your reading pleasure.
FICTION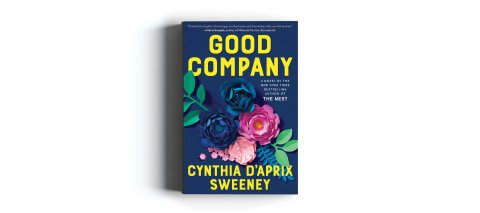 Good Company
By Cynthia D'Aprix Sweeney | April | 27.99 | ECCO
Sweeney's highly anticipated, poignant second novel introduces us to Flora and Julian Mancini, a married couple whose 20-year relationship is called into question when Flora stumbles upon an envelope containing her husband's wedding ring, one he said he lost years before.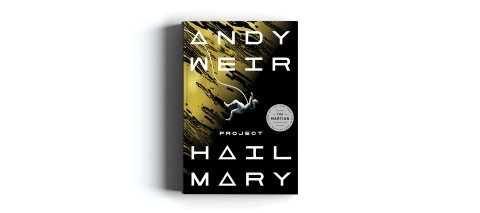 Project Hail Mary
By Andy Weir | May | $28.99 | BALLANTINE BOOKS
From the author of The Martian and Artemis comes another interstellar story, in which the sole survivor of a mission has the weight of the world on his shoulders. Weir spins a space yarn in a way only he can. Fans of his earlier works won't be disappointed.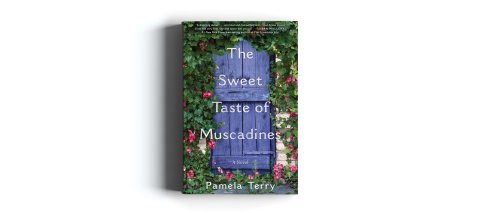 The Sweet Taste of Muscadines
By Pamela Terry | March | $27 | BALLANTINE BOOKS
Lila Bruce Breedlover returns to her small hometown in Georgia, a place she left in a hurry after high school, following her mother's sudden death in the grape arbor behind their home. Lila and her two siblings begin to uncover the truths of their family's history in this gracefully plotted, sweet Southern story.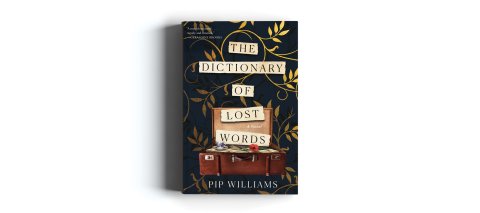 The Dictionary of Lost Words
By Pip Williams | April | $28 | BALLANTINE BOOKS
What if the women involved in the making of the Oxford English Dictionary got the credit they deserve? Williams turns history as we know it on its head in this delightful debut, spotlighting those women and their contributions, using the awe-inspiring power of words themselves to illuminate them.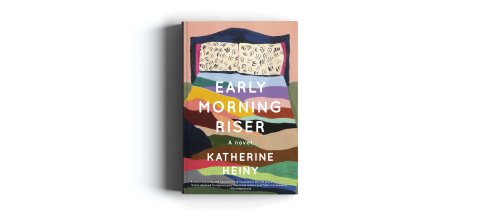 Early Morning Riser
By Katherine Heiny | April | $26.95 | KNOPF
Jane arrives in Boyne City, Michigan, population 3,000, and quickly falls in love with a local woodworker. Only it turns out that dating Duncan means getting involved with more than a few exes, neighbors and townspeople. Heiny's novel is the perfect pick-me-up, filled to the brim with lovable eccentrics and delightful oddballs, all of who seem to be moonlighting as something else.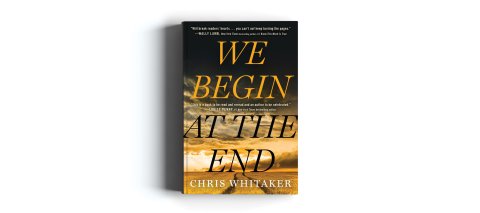 We Begin at the End
By Chris Whitaker | March | $27.99 | HENRY HOLT AND CO.
Duchess Day Radley is an outlaw. At 13, she's hardened against the world, having seen more of its jagged edges than a child should. Trying to survive and raise her younger brother, Duchess' life is again knocked off course by an earth-shattering tragedy. With prose as eerily beautiful as its settings, you'll be left thinking about this novel long after the final page.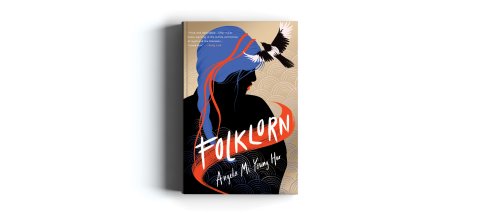 Folklorn
By Angela Mi Young Hur | April | $26.95 | EREWHON
Elsa Park, a physicist working in Antarctica, must contend with the unknown after the world she's tried to outrun plants itself directly in front of her. This soulful saga is replete with evocative settings and masterfully crafted lives.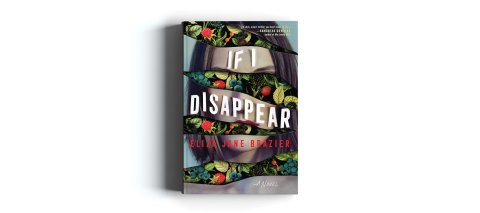 If I Disappear
By Eliza Jane Brazier | January | $26 | BERKLEY
Sera Fleece, alone and adrift, is spurred to action when her favorite podcast host, Rachel, goes missing. But when she arrives at the isolated ranch of Rachel's parents, things get stranger and stranger. Sinister characters and inexplicable occurrences punctuate the dreamlike trance and surreal landscapes in this debut novel, where everything might just be exactly as it seems.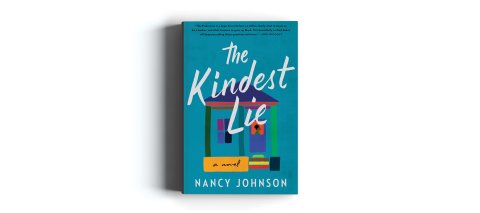 The Kindest Lie
By Nancy Johnson | February | $27.99 | WILLIAM MORROW
Ruth Tuttle, a Black Ivy League educated engineer, returns to her Indiana hometown in 2008 to find it beset by despair, as lost jobs and racial tensions crack its foundation. It's there, however, that she finds a connection to Midnight, a young white boy looking for meaning. This profound and beautiful debut is a sharp exploration of racial divides and community in America.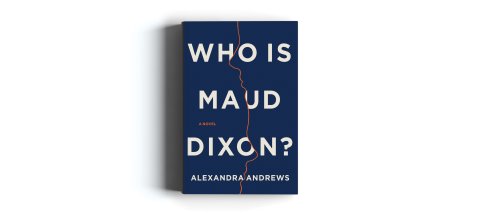 Who is Maud Dixon?
By Alexandra Andrews | March | $28 | LITTLE, BROWN AND COMPANY
Florence Darrow, let go from her junior publishing job, suddenly finds herself the assistant to a world famous but elusive writer, nom de plume Maud Dixon. Dixon's writing takes them on a trip to Morocco, where Florence wakes up in a hospital with no memory and Dixon nowhere to be found. This propulsive tale keeps ratcheting up the suspense until you're flying blind through hairpin turns at light speed. Just who is Maud Dixon? And who is Florence Darrow?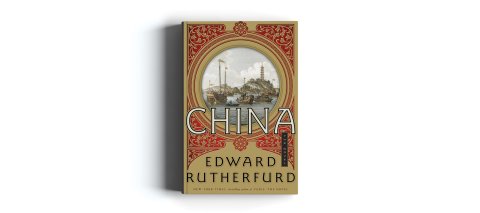 China
By Edward Rutherfurd | May | $35 | DOUBLEDAY
The unparallelled master of the historical saga returns, this time, with an eye on China. Beginning with the First Opium War in 1839 and continuing through the present day, Rutherfurd tells a sweeping tale that brings to life a nation's history, traditions and the people who lived through it as if by magic.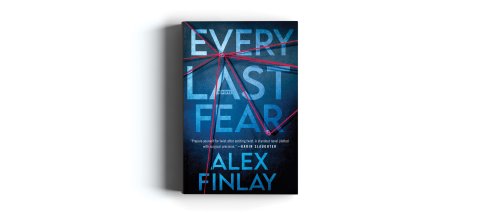 Every Last Fear
By Alex Finlay | March | $26.99 | MINO TAUR BOOKS
The already-shattered Pine family, the subject of a hit true crime podcast, is further destroyed when the rest of the family, except their college-aged son Danny and his older imprisoned brother Matt, are found dead on a vacation in Mexico. While Danny serves a life sentence for the murder of his high school girlfriend, young Matt must attempt to piece together what happened to his family, and how it might be linked to his brother's fate. This debut is gripping from the first bone-chilling line until the final page.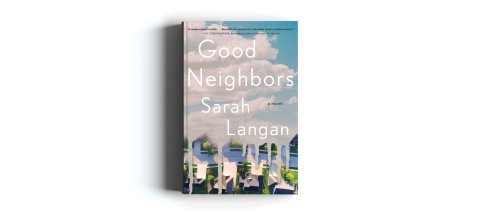 Good Neighbors
By Sarah Langan | February | $27 | ATRIA BOOKS
A false narrative reaches a fever pitch in this unsettling story set in the quasi-dystopian future of a Long Island suburb. The Wilde family, freshly arrived from Brooklyn, don't quite fit in on idyllic Maple Street. Neighborhood queen Rhea Schroeder casts them out once and for all at the same time as a sinkhole opens inside a nearby park and Rhea's daughter falls inside.
NON FICTION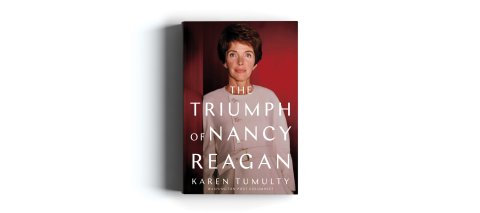 The Triumph of Nancy Reagan
By Karen Tumulty | April | $32.50 | SIMON & SCHUSTER
Washington Post columnist Karen Tumulty examines the impact First Lady Nancy Reagan had on her husband's presidency, starting with a look at her childhood to her time in the White House. Tumulty does a remarkable job presenting a complete picture of a renowned first lady, and bringing novel material to the subject.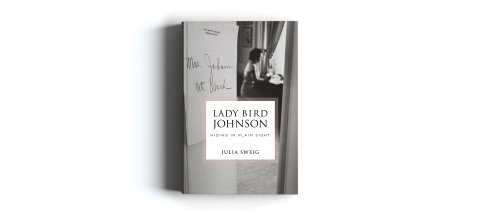 Lady Bird Johnson: Hiding in Plain Sight
By Julia Sweig | March | $32 | RANDOM HOUSE
Sweig deftly pulls back the curtain on the life and achievements of First Lady Claudia Alta "Lady Bird" Johnson, inviting us to explore the lesser known aspects of a woman who helped shape her husband's presidency. Armed with thorough research and a keen eye, Sweig gives Johnson the credit she so richly deserves, all the while entertaining us in the process.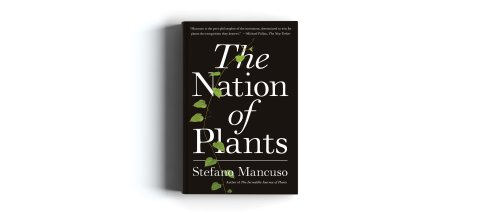 The Nation of Plants
By Stefano Mancuso | March | $21.99 | OTHER PRESS
Originally published in Italian and written by a top plant neurobiologist, this artfully crafted exposition delightfully delves into the lives of plants by presenting the eight pillars on which those lives are built.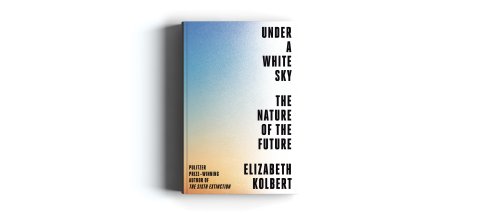 Under a White Sky: The Nature of the Future
By Elizabeth Kolbert | February | $28 | CROWN
The authoritative mind behind the groundbreaking Sixth Extinction follows with a stark look at the world humans have created, focusing on those whose lives are dedicated to solving the challenges we've wrought in the natural world. With her signature sharp eye and deep understanding, Kolbert brings us with her as she travels to the farthest reaches of the globe.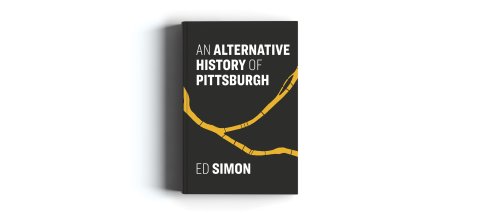 An Alternative History of Pittsburgh
By Ed Simon | April | $16.95 | BELT PUBLISHING
Simon tells the story of the city and all the changes that made it what it is today in a way that's entirely new, by the hand of someone who is deeply familiar. Simon shines a light on things often forgotten, and uncovers untold stories in the process.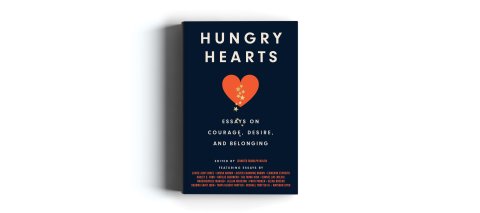 Hungry Hearts: Essays on Courage, Desire, and Belonging
Edited By Jennifer Rudolph Walsh | February | $26 | THE DIAL PRESS
Sixteen influential thinkers from a range of fields, including Ashley C. Ford, Sue Monk Kidd and Bozoma Saint John, share personal and vulnerable stories of love, loss and finding oneself in a world of uncertainty.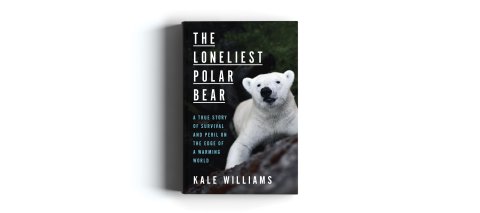 The Loneliest Polar Bear: A True Story of Survival and Peril on the Edge of a Warming World
By Kale Williams | March | $28 | CROWN
This heartrending and true tale follows Nora, a polar bear cub left behind by her mother, Aurora, at the Zoo in Columbus, Ohio, and the group of people who worked furiously to keep her alive.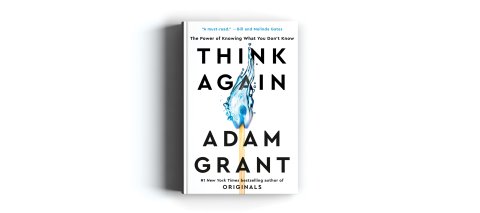 Think Again: The Power of Knowing What You Don't Know
By Adam Grant | February | $28 | VIKING
Renowned Wharton professor Grant spotlights one of the most important and impactful themes of our time: questioning one's own deeply held beliefs. Grant frames true knowledge as not knowing everything, but rather, listening as if we knew nothing at all in this intrepid book that is what our present moment requires.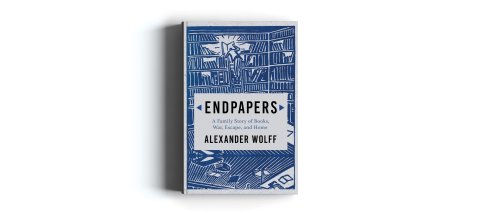 Endpapers: A Family Story of Books, War, Escape and Home
By Alexander Wolff | March | $28 | ATLANTIC MONTHLY PRESS
Wolff explores the lives and history of his father and great-grandfather, the distinguished founder of Pantheon Books. As books were being burned and banned by the Nazis, Kurt Wolff escaped from Germany and ended up in New York, by way of France, where he began the still-flourishing publishing house. Drawing upon extensive family documents, Endpapers is as riveting as the fiction the Wolffs themselves have published, and deeply affecting.