When people leave their native countries looking for a better life, one thing they try to bring with them is a taste of home. Family recipes are more than just food—each of the dishes collected in The Kitchen without Borders: Recipes and Stories from Refugee and Immigrant Chefs comes from someone's beautiful memory of home. With bold flavors—from Syrian pomegranate molasses to spice blends like Venezuelan achiote to insanely spicy Scotch bonnet peppers—this is food for both the body and soul.
Here is a taste of some of the traditional dishes from The Kitchen without Borders by The Eat Offbeat Chefs.
Kowa Varrai
Sri Lanka (Curry leaves)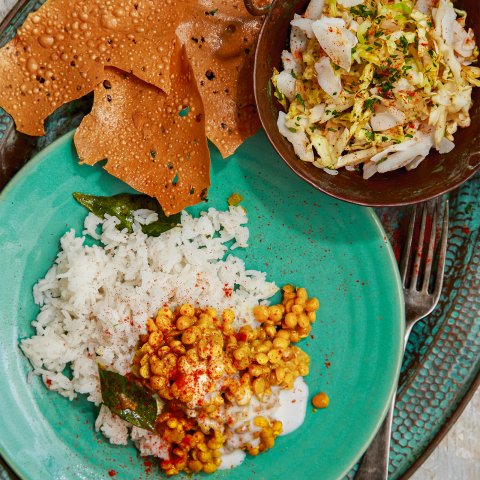 This side dish features coconut—Sri Lanka's "tree of life"—and fresh curry leaves. Together, these ingredients give the cabbage bold flavor, with the coconut adding sweetness and the curry leaves balancing it out with their herbal, citrusy taste.
Hallacas
Venezuela (Achiote)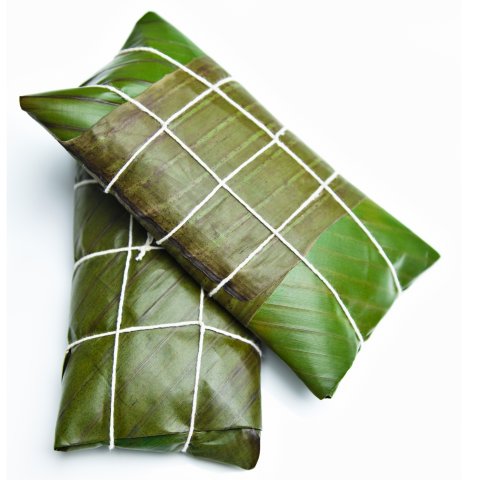 These banana leaf tamales stuffed with pork and beef are full of Venezuelan flavors. Piloncillo has a deep, almost smokey flavor, sometimes with notes of rich caramel and achiote paste—a popular Latin American spice blend—contains annatto, cumin, pepper and other spices.
Poulet Yassa
Senegal (Scotch bonnet pepper)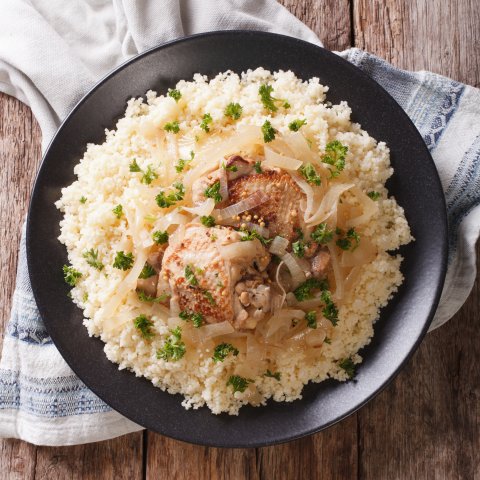 This roast chicken dish gets its bold taste from Scotch bonnet pepper, which is more than twice as hot as cayenne. This pepper is used across West Africa and the Caribbean—and along with lots of heat, it also has a distinct sweetness.
Spiced Brownies
Iraq (Sumac)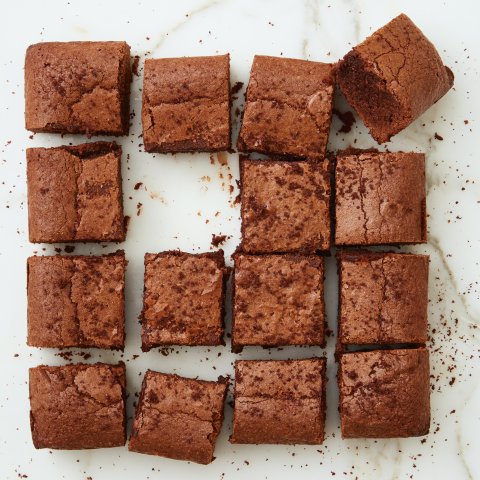 Adding a dash of sweet-tart sumac to brownies gives them an exotic and surprising twist. This maroon-colored spice is iconic in Middle Eastern cuisine, and its citrusy taste adds unique flavor to dessert recipes, meat rubs and even teas.
Degué
Guinea (Millet)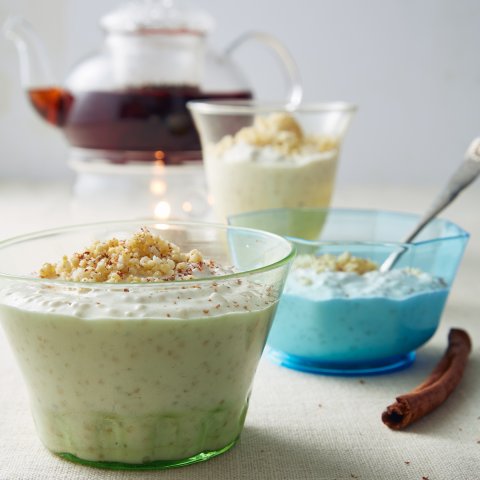 This sweet, tangy breakfast pudding is made with black millet, a grain that grows across Africa and is similar to rice once it has been cooked. Millet can have a slightly bitter, nutty taste—a versatile flavor that works in both sweet and savory dishes.
Fattoush
Syria (Pomegranate molasses)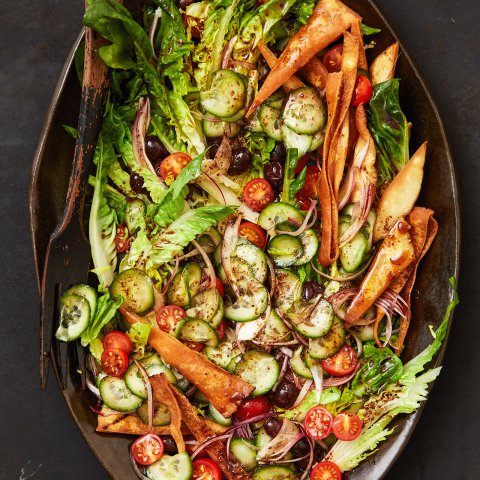 Fattoush is a vegetable salad topped with pieces of crispy fried pita to give it a crunch and drizzled with a dressing of lemon juice and olive oil and sweet-sour pomegranate molasses. The end result is a fresh, light dish packed with Middle Eastern flavor.
Kuku Sabzi
Iran (Zereshk barberries)
This Persian take on an herbed frittata features a delicious combination of Iranian flavors held together by the baked eggs. Bright red barberries lend a touch of tangy flair; their bold tartness complements the dish's fresh green garlic and herbs.
Manchurian Cauliflower
Nepaln (Maggi sauce)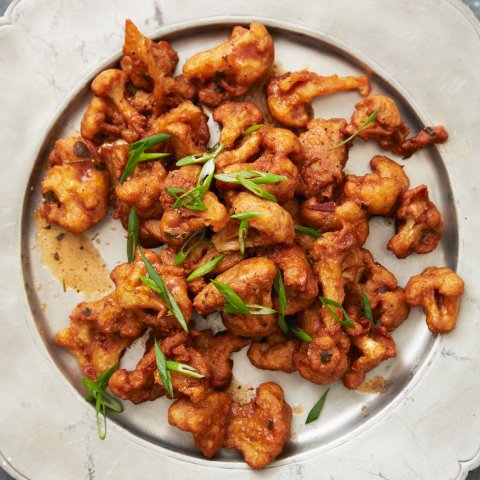 This dish uses Maggi Hot & Sweet sauce to coat fried cauliflower. The tomato chili sauce is commonly used throughout Nepal and India, and it gives the light, nutty fried cauliflower a spicy South Asian flavor with an edge of sweetness.
Jollof Rice
Nigeria (Cameroon black pepper)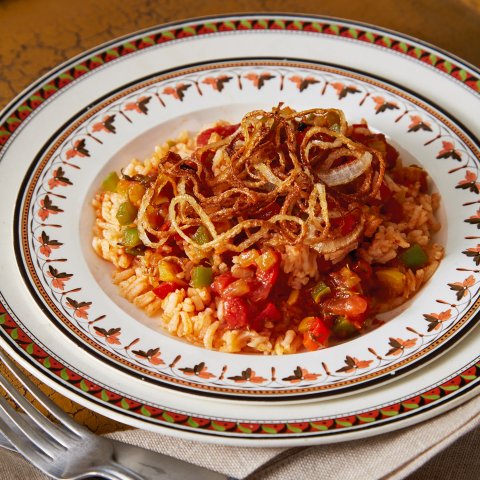 Cameroon black pepper is known for its reddish color, aromaticity and very spicy taste. Jollof rice, a favorite dish in West Africa, includes tomatoes, rice and curry powder and is spiced with Cameroon black pepper to give it a finishing flair.
Adas
Eritrea (Berbere spices)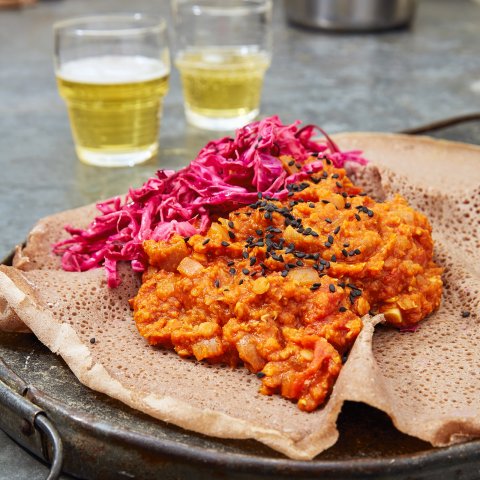 Berbere is a traditional blend of spices used often in Eritrean and Ethiopian cuisine. It can include ginger, fenugreek, cinnamon and other indigenous spices like korarima and ajwain. Its heat typically comes from chile de árbol. These spices add delicious northeast African flavor to Adas, a lentil dish served with flatbread.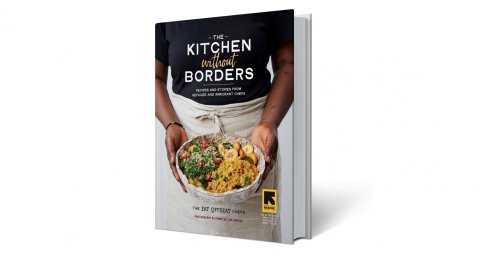 The Kitchen without Borders by The Eat Offbeat Chefs (Workman Publishing, March) features traditional favorites from immigrant and refugee chefs from around the world.