Expert communications consultant Susan McPherson talks about how we need to go back to the basics of human communication in her new book The Lost Art of Connecting: The Gather, Ask, Do Method for Building Meaningful Business Relationships (McGraw-Hill, March). In this Q&A, she shares suggestions for fostering relationships, especially when people are far apart.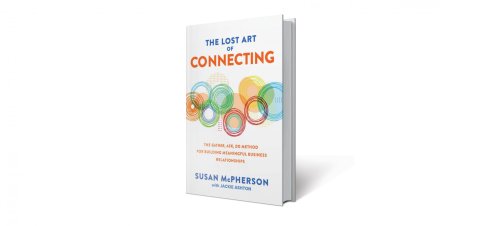 Are your suggestions for how to strengthen business relationships particular to women?
Absolutely not. This book, and the method I provide is for everyone. Leading with the idea of "how can we help and best support others," will strengthen any business relationships.
Why is asking "How can I help?" effective to build relationships?
First, it enables you to take the focus off of yourself and actually learn something new from someone else. Second, most individuals will respond in a positive way, if you're actively asking how you might be able to help them, and they will likely provide insight you didn't previously know. Finally, if you listen carefully, you can then respond in kind with support, connections, introductions and knowledge—which all build up your reputation as dependable and a known doer.
If you find yourself out of work during the pandemic, what in particular do you recommend to jump-start a remote job search?
Losing a job can have a tremendous impact on our mental wellness. Take the time to grieve it properly, and then "go where you know." Reach out to your current network and focus on the people—personal and professional—who share common interests with you—who can vouch for you, your character and your abilities. Let them know that you will be starting your search—and if they hear of anything that might be a fit to let you know. If you can point to specific fields that you are interested in, or positions you have identified that they might be able to help with, all the better. We are all struggling right now and people want to be helpful. Let them be.
With social distancing, what's the most important thing someone can do to form a closer bond?
Make time in your day, every day to check-in—and make it a habit. Pick your mode of choice: phone, text, DM, WhatsApp, postal mail and routinely reach out (not just when you need something).
When working remotely, demarcations between roles may be less clear. Are there different rules for reaching out to supervisors vs. peers?
So much of this depends on the culture of the organization in which you work. Given that this pandemic has leveled the playing field for so many, this may be a ripe time to actually have a conversation with your supervisor to find out how THEY prefer to be in touch. Ask them what works best for them to keep your interactions professional and productive.
How do you navigate those different relationships virtually?
I believe you have the conversation and set the "rules of engagement" that work best for you and your supervisor, and your colleagues. Once you do that, you can utilize different platforms to connect with different people—email for your boss; Slack for your colleagues. Again, it depends on your company culture—but that initial conversation is important.
When an in-person get together isn't possible, what is your favorite method of reaching out?
It is so dependent on the actual person. I have friends and business colleagues who always prefer the old-fashioned phone call. Others prefer text or even WhatsApp. Personally, I still love to write short letters to people or sometimes clip articles and attach them to emails with a simple "thought of you" at the top.
Everyone makes technology faux pas sometimes (e.g., replying all to an email with something intended for one person). What's the best way to handle these?
The simplest and easiest is to learn from it and NOT do it again. But I recommend responding to the original sender with a quick and kind apology. Certainly, don't hit the list again with a massive "I'm sorry."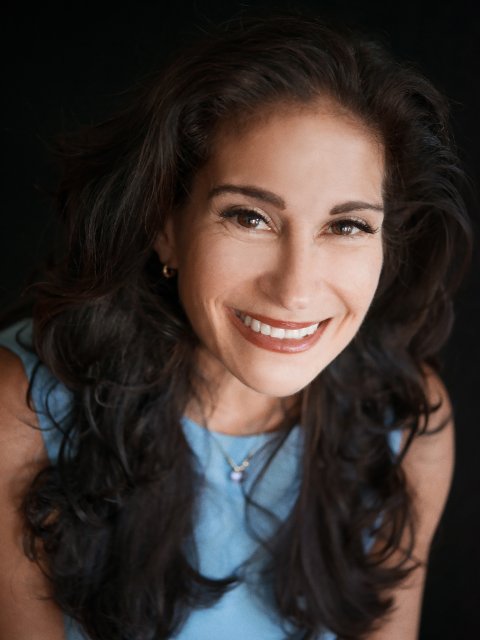 Author, Susan McPherson
McPherson Headshot Credit: Kevin Abosch
How are you handling pandemic?
It certainly has been challenging. I'm single without children, so the last 12 months have been excruciatingly lonely, but I've stayed healthy, managed to write this book and keep my company growing. I'm certain I've been very fortunate.
Do you have any favorite podcasts?
Several! Farai Chideya's Our Body Politic, The Anxious Achiever with Morra Aarons-Mele and Nora McInerny's Terrible, Thanks for Asking.
What's next on the horizon for you?
Once this pandemic is over, I cannot wait to return to hosting gatherings on my roof deck in Brooklyn and hugging every person I adore and love.