The pandemic caused us all to rethink our relationship with the planet. While COVID-19 might have been the biggest news of last year, 2020 was also one of the worst years for climate change with environmental disasters and extreme weather events breaking all sorts of records. So for this Earth Month, we're highlighting those thinking ahead and creating a more sustainable tomorrow. From Sweden's renewable wind-powered amusement park to Copenhagen's ski slope atop a waste-to-energy plant, to the world's first 3D-printed neighborhood in Mexico, to vertical farms coming to Compton, California, these are sustainability innovations that will help make our planet more resilient for the future.
Ski Slope on a Waste-Energy Plant
Copenhagen, Denmark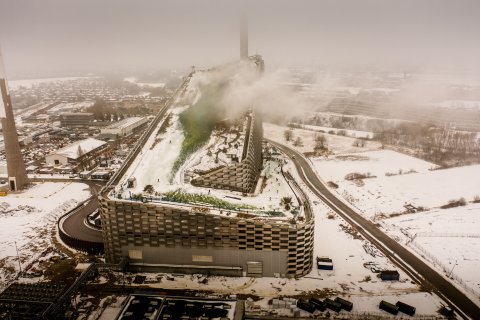 Skiing on top of an urban waste-to-energy power plant sounds right out of a sci-fi film, right? The innovative CopenHill, an artificial ski slope and recreational hiking area designed by Danish architect Bjarke Ingels, takes an area where 600,000 tons of waste gets converted into heat and electricity and tops it off with a bit of fun.
First 3D-Printed Neighborhood
Tabasco, Mexico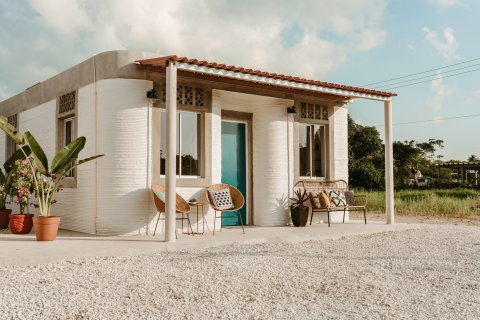 Families will be moving into the world's first 3D-printed community later this year in Mexico. New Story, a nonprofit pioneering solutions to end global homelessness worked with the construction technology company, ICON, to print each 500-square-foot, built-to-last home in 24 hours without excess building waste—providing a safe space for a community prone to earthquakes, flooding and poverty.
Wind-Powered Amusement Park
Gothenburg, Sweden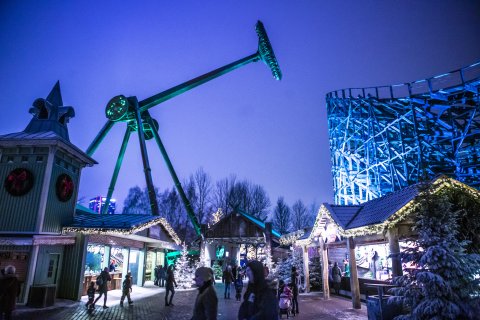 Ranked as the world's most sustainable destination for the last four years by The Global Destination Sustainability Index, Gothenburg takes greening the world to new levels. All of the rides and attractions in its amusement park, Liseberg, are powered by renewable wind energy, except for the thrill-ride Loke—it generates its own electricity during deceleration, which is then fed into Sweden's national grid.
Museum of Tomorrow
Rio de Janeiro, Brazil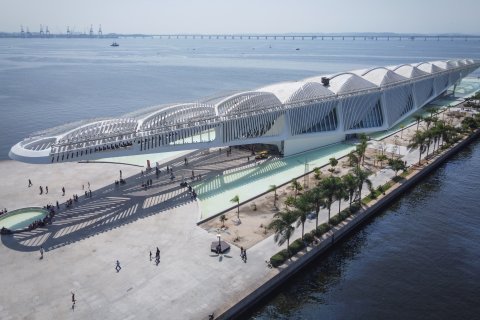 This $54 million futuristic-looking science museum, Museu do Amanhã, explores possibilities for constructing a sustainable future for humanity. It has solved some itself with its innovative solar panels that move with the sun, reusable rainwater collection and the use of recycled water from Guanabara Bay in its air conditioning systems.
Vertical Farms
Compton, California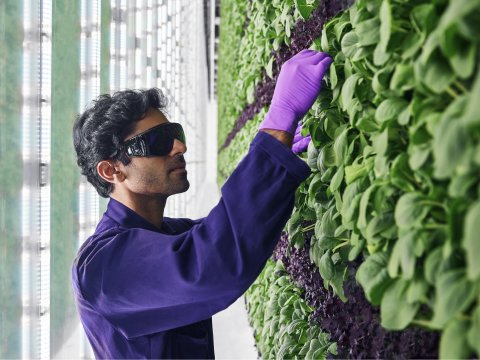 Plenty, a startup out of San Francisco, is taking the future of farming to the next level by building a vertical farm inside a 95,000-square-foot warehouse in Compton, California. Complete with robots and LED lights to replace the sun, it uses 95 percent less water and 99 percent less land and brings jobs and fresh produce to more than 100 grocery stores in the area.
The Sustainable City
Dubai, United Arab Emirates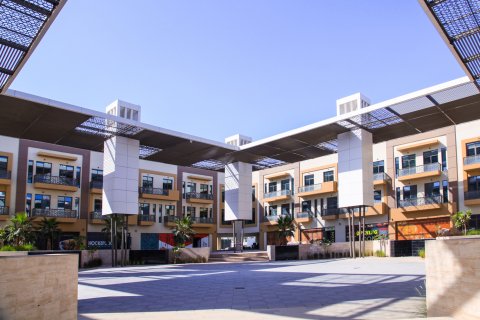 Within one of the fastest growing cities in the world and one with some of the lowest levels of precipitation, Dubai's Sustainable City is a model for high-quality sustainable living, providing even more energy than it consumes. The residential area includes 500 villas, 11 natural biodome greenhouses, organic farms, waste water recycling, solar panels on every roof and is car-free except for electric cars.
Solar Power Supertrees
Singapore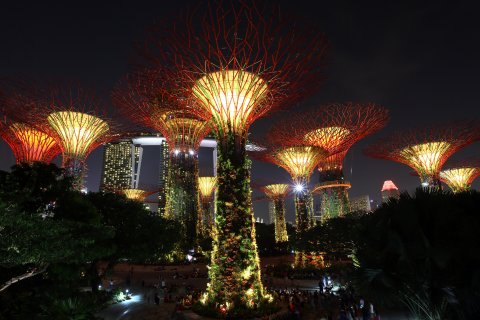 Towering between 82- and 164-feet tall, Gardens by the Bay's Supertrees are massive canopies along a 250-acre urban park with cutting-edge features beyond providing shade: they harvest solar energy, collect rainwater, provide air ventilation for nearby conservatories and come alive at night with dazzling multimedia light shows.
Underwater Coral Greenhouse
Great Barrier Reef, Australia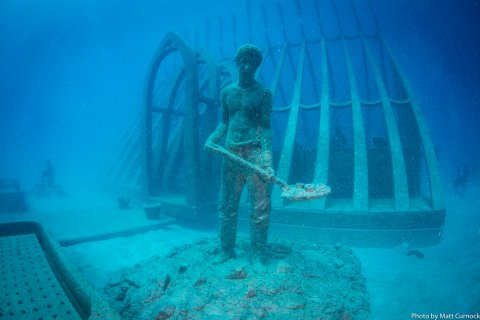 British eco-artist Jason deCaires Taylor creates underwater art exhibits that double as artificial havens for coral to regenerate and new ecosystems to thrive. As part of the Museum of Underwater Art, Taylor created an underwater greenhouse as a habitat for marine life in the heart of Australia's highly vulnerable Great Barrier Reef Marine Park.
First Sustainable City on Mars
Nüwa, Mars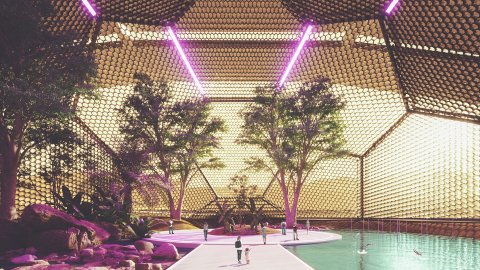 Plans for the first sustainable city on another planet, Nüwa, were revealed by architectural firm ABIBOO. Construction could begin as soon as 2054 for this vertical city, to be built into the side of a cliff to protect inhabitants from atmospheric pressure and radiation, with plant-produced oxygen and solar-powered energy.