More than 4.5 million fewer women are working now than at the start of the pandemic, setting women's participation rate in the workforce back more than 30 years. A combination of layoffs, particularly in female-dominated fields hit hard by COVID like tourism and hospitality, and a lack of child care resulting from school and daycare closures are to blame. But a "return to normal" won't by itself repair the economic damage to women and the goal of gender equity in the workplace that's resulted.
The solution, experts say, instead must involve systemic changes on the part of employers and the federal government, as well as some smart strategizing from women themselves (when their circumstances allow it) to get them back to work and to strengthen their long-term financial security. Here are 15 steps experts recommend that individuals, companies and the country take now.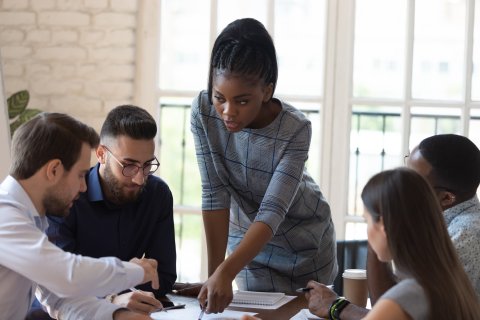 What Individuals Can Do
Keep your hand in. Research shows that employers view job candidates who have career breaks on their resumes less favorably than those who were steadily employed—especially if the time out was for taking care of children. If you can, help close the employment gap by taking on an occasional freelance project or working part-time (perhaps your former employer needs help). "This doesn't have to be an all-or-nothing situation," says Michelle Friedman, founder of executive coaching firm Advancing Women's Careers.
Remain current. One reason employers may pass over job seekers who have been out of work for a while is that they believe the applicant's skills have gotten rusty. To offset that impression, keep current on any licenses or certifications needed in your field; pay attention to deadlines, necessary courses you have to take or fees you need to pay, advises Carol Fishman Cohen, CEO of career re-entry firm iRelaunch. Also, join or retain your membership in professional organizations and subscribe to industry publications to keep up with developments.
Stay connected. Identify key contacts and reach out on a semi-regular basis. You don't need to do anything elaborate; a message on LinkedIn reacting to something they've shared will do. When you're able to re-enter the workforce, applying for jobs at places where you have an existing connection will help ensure your resume gets real consideration—critical, given that applicants with resume gaps are 45 percent less likely than others to receive an interview.
Play retirement catch-up. The lower lifetime wages that often result from career breaks for women can also put a big dent in their income in retirement by reducing the Social Security benefits they're eligible for and the amount they can save in 401(k)s and similar employer-sponsored retirement plans. To try to offset that potential hit, when you're able to return to work, prioritize companies that offer a retirement savings account if you have a choice, especially those that match a portion of what you put away. Contribute as much as you can afford, at least up to the match, and sign up for automatic annual raises in your savings rate.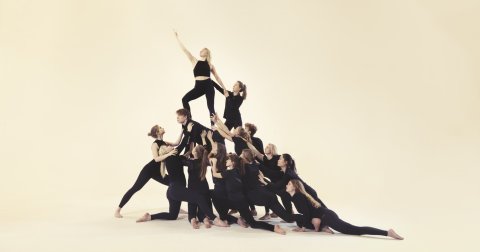 What Employers Can Do
Recruit from the alumni pool. Companies that lost women due to child care issues, illness or other pandemic pressures should devise a system for following up with these former employees, says Fishman Cohen. Because these women are exiting for reasons unrelated to their job performance and already know and fit in well within the company, they represent a pool of talented alumni workers that are actually easier and less costly for employers to hire when future openings occur for full-time or part-time work.
Expand family leave. While the Family and Medical Leave Act provides eligible employees with up to 12 weeks of unpaid, job-protected leave for family or medical reasons, it doesn't apply to all workers—about 40 percent aren't covered—and some studies show that a fifth of employers offer less than the required amount. Companies should meet existing FMLA rules as well as expand their paid time off days or offer leaves of absence. The Society for Human Resource Management has seen a spike in questions surrounding paid leave donation policies during the pandemic, indicating many workers desperately need this additional time.
Get more flexible. Rigid work structures, unchanging expectations and mandated in-person office time all worked against women struggling to balance job and family responsibilities during the pandemic. With school schedules still in flux in many areas, the ability to do their jobs remotely and shift hours could be critical to many women's ability to return to work. It's among the most desired workplace benefits: Two thirds of workers want the ability to work from home after the pandemic is over, according to a survey by LifeWorks, but nearly one third do not believe their employer will offer this option.
Offer returnships. Special return-to-work internships aimed at people with career gaps, known as returnships, typically end up hiring about 80 percent of the people who complete the program, says Fishman Cohen. For companies that offer them, like Amazon and Deloitte, these returnships are a low-risk way to tap into a group of experienced workers and try them out for staff positions, while the workers find a job where a gap is a prerequisite for employment rather than a red flag. iRelaunch has a database that lists over 100 returnships.
Beef up child care benefits. Since COVID hit, half of women say they have stopped working or reduced their hours because of caretaking demands, according to the Institute for Women's Policy Research. Offering subsidized or on-site child care could help many of these workers return to their jobs and is one of the most commonly-requested benefits, SHRM reports. Yet during the pandemic, just 17 percent of employees were given resources to help with child care or remote schooling by their employers, Marketplace-Edison Research found.
What the Government Can Do
Mandate paid family leave. If the U.S. wants to improve women's labor force participation, paid family leave is one of the biggest steps they can take, says Kathryn Edwards, an economist with the nonprofit RAND Corporation. The U.S. is the only OECD country without federal laws that guarantee paid time off after childbirth or when a family member is ill and one of only two that does not require paid sick days (South Korea is the other). But mothers who take paid leave are more likely to be working again nine to 12 months later, and for the same employer, than those who don't, research from the National Partnership for Women and Families shows. The Biden Administration's proposed American Families Plan would provide up to $4,000 a month for 12 weeks to those taking leave to care for a newborn, themselves or other relatives.
Make child care affordable. "The pandemic was the biggest data point we will ever get showing how much women are constrained because of child care," says Edwards. With the average center-based daycare bill between $9,254 and $11,896, it's not surprising that research from the U.S. Department of Health and Human Services shows women's labor participation rates jump when care is more affordable, particularly among low-income mothers and those with children under age three. The American Families Plan also calls for free preschool to all three- and four- year-olds and limiting child care costs to seven percent of low- and middle-income families' wages.
Raise the minimum wage. Women make up a disproportionate number of U.S. workers who make less than $15 an hour, according to the National Employment Law Project. Raising the federal minimum wage to that level, from the current $7.25 an hour, would help offset the wage losses that millions of women have experienced during the pandemic, providing them with an extra $3,500 a year, on average. The Center for American Progress calls the move "transformative for women."
Require paid sick days. Because the U.S. does not guarantee any paid sick leave to workers, 24 percent of Americans, or roughly 33.6 million people, miss out on any income if they become ill or they need to take a day or two to care for a sick loved one, according to the Bureau of Labor Statistics—something that has happened with greater frequency during the pandemic. "How can you maintain a job if you have no sick leave and your kid becomes ill?" says Edwards. The federal government could ease that concern by following in the footsteps of the 13 states that already mandate employers provide a set number of sick days to all employees, part-time or full-time.
Lengthen school days. Over the past year, the devastating impact on mothers' ability to work when in-person schooling is reduced became readily apparent. Some experts argue that to help get women back to full-time employment faster, schools shouldn't just return to operating like they did before the pandemic, but should instead run for longer, as the school day ends two to three hours before the typical office working day. One study by the Center for American Progress estimates that this misalignment of schedules is part of the reason why 1 million fewer mothers of elementary-age children work full-time than those with older kids. (And that was before the pandemic.)
Demand predictable work schedules. The pandemic battered the ranks of female-dominated industries, like leisure, hospitality, and retail, partly because such workers typically have very little control over when and how they work. So when their child becomes ill with COVID or they get called in to cover for a sick colleague, for instance, they have little flexibility to adapt, and either must skip shifts or find other childcare. Implementing "right-to-request" or "fair workweek" laws that mandate employers grant employee shift accommodation requests and provide increased predictability for working hours could make it easier for these workers to maintain their jobs and return to full time employment, as such rules have been shown to equal longer job tenure for mothers, according to research from The Shift Project.