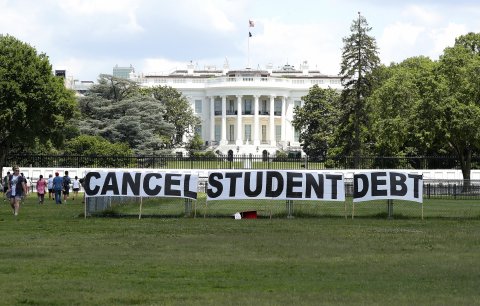 The amount of debt that parents take on to cover their children's college costs has skyrocketed, rising 16 percent over the past 10 years and more than 750 percent in the past three decades, according to the College Board. These loans can be a boon for higher education access, helping families who couldn't otherwise afford tuition send their children to college. But they can also saddle borrowers with debt that strains their budget and causes serious financial hardship.
A new Newsweek analysis of recently-released federal loan data shows just how many families run into serious problems repaying what they owe and identifies the schools where parents struggle the most with college debt. The analysis also shows how much of a strain these loans often put on the households that can least afford them and how little they pay off in many cases, since the most problematic schools tend to have very low graduation rates.
In other words, if the goal in borrowing is to pay for your child to get a degree, many of these schools fail.
Overall, the Newsweek analysis found that one in 10 borrowers under the federal government's Parent PLUS loan program defaulted on their loan or were seriously late with payments over the two academic years from 2017 to 2019. At more than 150 of the nearly 1,000 colleges and universities for which Newsweek had data, the rates topped 20 percent. And at dozens of schools, the default and delinquency rate hit at least 30 to 40 percent—a rate high enough for an institution to lose federal funding if the loans had been made to undergraduates instead of parents.
What are the colleges where parent borrowers are most likely to struggle?
For-profit institutions dominate the list, such as Blue Cliff College-Metairie near New Orleans, Louisiana, and the Dorsey School of Business-Woodhaven outside Detroit, Michigan, where the default and delinquency rates reached 39 and 36 percent, respectively, and more than 85 percent of parent borrowers were from lower-income households. Overall, 62 percent of the 50 schools with the highest default and delinquency rates were for-profits, where three-quarters of parent borrowers during the period analyzed came from homes with exceptional financial need.
Another 24 percent of the 50 schools on the list are historically Black colleges and universities, which rely heavily on parent loans due to institutional underfunding and a larger share of students coming from lower-income families. Among them: Tennessee's Le Moyne-Owen College in Memphis, where the default and delinquency rate was 32 percent and nine in 10 parent borrowers had low incomes, and Lane College in Jackson, with a 34 percent rate and 93 percent of borrowers from low-income households.
Below is the full list of the top 50 schools where parent borrowers struggle the most with repaying their loans.
49 (tie). Dawn Career Institute LLC
Newark, Delaware
Graduation rate: 72%
Median loan amount: $5,307
Default and delinquency rate: 27.03%
Low-income borrowers: 75%
49 (tie). Remington College-Dallas Campus
Garland, Texas
Graduation rate: 74%
Median loan amount: $5,311
Default and delinquency rate: 27.03%
Low-income borrowers: 85%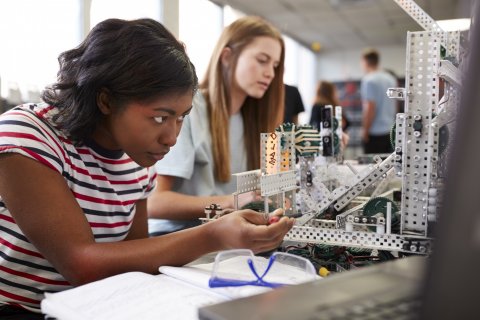 48. Salter College-West Boylston
West Boylston, Massachusetts
Graduation rate: N/A
Median loan amount: $4,696
Default and delinquency rate: 27.07%
Low-income borrowers: 92%
47. Unitech Training Academy-Lafayette
Lafayette, Louisiana
Graduation rate: 66%
Median loan amount: $3,711
Default and delinquency rate: 27.5%
Low-income borrowers: 79%
46. Wiley College
Marshall, Texas
Graduation rate: 37%
Median loan amount: $9,985
Default and delinquency rate: 27.62%
Low-income borrowers: 87%
45. Cortiva Institute-Tucson
Tucson, Arizona
Graduation rate: N/A
Median loan amount: $4,446
Default and delinquency rate: 27.66%
Low-income borrowers: N/A
44. Antonelli College-Cincinnati
Cincinnati, Ohio
Graduation rate: N/A
Median loan amount: $8,800
Default and delinquency rate: 27.71%
Low-income borrowers: N/A
42. (tie). Inter American University of Puerto Rico-Ponce
Mercedita, Puerto Rico
Graduation rate: 33%
Median loan amount: $4,000
Default and delinquency rate: 28.07%
Low-income borrowers: N/A
42 (tie). Branford Hall Career Institute-Parsippany
Parsippany, New Jersey
Graduation rate: N/A
Median loan amount: $3,696
Default and delinquency rate: 28.07%
Low-income borrowers: N/A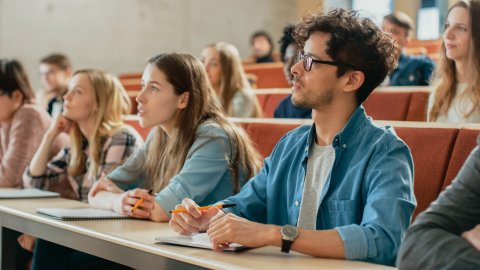 40 (tie). Fortis College-Foley
Foley, Alabama
Graduation rate: 53%
Median loan amount: $4,243
Default and delinquency rate: 28.21%
Low-income borrowers: 82%
40 (tie). Career Technical Institute
Washington, D.C.
Graduation rate: 91%
Median loan amount: $7,949
Default and delinquency rate: 28.21%
Low-income borrowers: N/A
39. Harris School of Business-Cherry Hill Campus
Cherry Hill, New Jersey
Graduation rate: N/A
Median loan amount: $5,053
Default and delinquency rate: 28.24%
Low-income borrowers: 92%
38. Medical Institute of Palm Beach
Greenacres, Florida
Graduation rate: 98%
Median loan amount: $5,449
Default and delinquency rate: 28.26%
Low-income borrowers: N/A
37. Beauty Schools of America-Hialeah
Hialeah, Florida
Graduation rate: N/A
Median loan amount: $3,000
Default and delinquency rate: 28.32%
Low-income borrowers: 93%
36. Berkeley College-New York
New York, New York
Graduation rate: 38%
Median loan amount: $10,900
Default and delinquency rate: 28.36%
Low-income borrowers: 88%
35. Milan Institute-San Antonio Ingram
San Antonio, Texas
Graduation rate: 44%
Median loan amount: $3,427
Default and delinquency rate: 28.41%
Low-income borrowers: 77%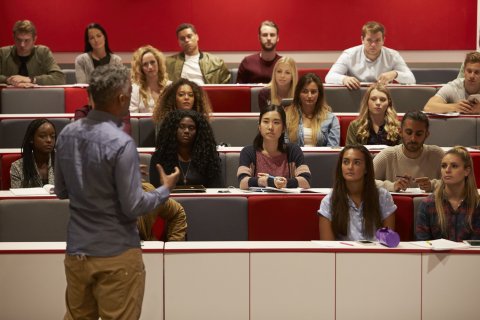 34. Stillman College
Tuscaloosa, Alabama
Graduation rate: 23%
Median loan amount: $8,000
Default and delinquency rate: 28.8%
Low-income borrowers: 84%
33. Concorde Career Institute-Jacksonville
Jacksonville, Florida
Graduation rate: 69%
Median loan amount: $7,331
Default and delinquency rate: 29.57%
Low-income borrowers: 87%
32. Livingstone College
Salisbury, North Carolina
Graduation rate: 31%
Median loan amount: $14,289
Default and delinquency rate: 29.93%
Low-income borrowers: 90%
31. Institute for Business and Technology
Santa Clara, California
Graduation rate: 80%
Median loan amount: $5,899
Default and delinquency rate: 30%
Low-income borrowers: 65%
30. Platt College
Tulsa, Oklahoma
Graduation rate: 50%
Median loan amount: $4,514
Default and delinquency rate: 30.2%
Low-income borrowers: 81%
29. University of Arkansas at Pine Bluff
Pine Bluff, Arkansas
Graduation rate: 29%
Median loan amount: $7,570
Default and delinquency rate: 30.4%
Low-income borrowers: 85%
28. Philander Smith College
Little Rock, Arkansas
Graduation rate: 33%
Median loan amount: $14,000
Default and delinquency rate: 30.48%
Low-income borrowers: 93%
27. National University College
Bayamon, Puerto Rico
Graduation rate: 20%
Median loan amount: $5,141
Default and delinquency rate: 30.83%
Low-income borrowers: 86%
26. Florida Memorial University
Miami Gardens, Florida
Graduation rate: 39%
Median loan amount: $11,100
Default and delinquency rate: 31.11%
Low-income borrowers: 88%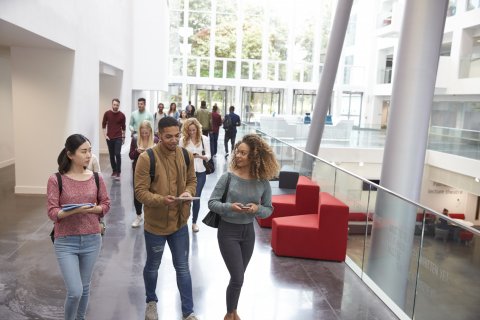 25. Pinnacle Career Institute-South Kansas City
Kansas City, Missouri
Graduation rate: 41%
Median loan amount: $7,925
Default and delinquency rate: 31.15%
Low-income borrowers: 54%
24. Florida Career College-Miami
Miami, Florida
Graduation rate: 63%
Median loan amount: $8,634
Default and delinquency rate: 31.37%
Low-income borrowers: 95%
23. Academy of Cosmetology and Esthetics NYC
Staten Island, New York
Graduation rate: 82%
Median loan amount: $7,502
Default and delinquency rate: 31.43%
Low-income borrowers: 59%
22. Jarvis Christian College
Hawkins, Texas
Graduation rate: 16%
Median loan amount: $8,320
Default and delinquency rate: 31.63%
Low-income borrowers: 88%
21. UEI College-Fresno
Fresno, California
Graduation rate: 62%
Median loan amount: $7,889
Default and delinquency rate: 31.64%
Low-income borrowers: 87%
20. Empire Beauty School-Manhattan
New York, New York
Graduation rate: 55%
Median loan amount: $3,138
Default and delinquency rate: 31.73%
Low-income borrowers: 87%
19. Le Moyne-Owen College
Memphis, Tennessee
Graduation rate: 24%
Median loan amount: $6,500
Default and delinquency rate: 32.39%
Low-income borrowers: 92%
18. Miles College
Fairfield, Alabama
Graduation rate: 24%
Median loan amount: $9,631
Default and delinquency rate: 32.7%
Low-income borrowers: 93%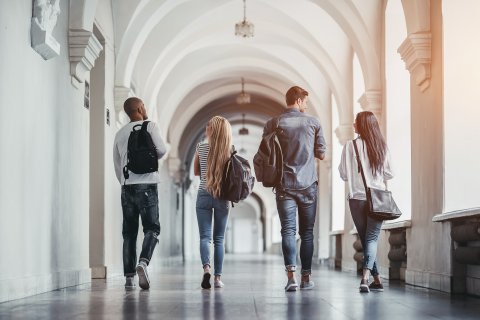 17. Lackawanna College
Scranton, Pennsylvania
Graduation rate: 30%
Median loan amount: $11,250
Default and delinquency rate: 32.9%
Low-income borrowers: 68%
16. Benedict College
Columbia, South Carolina
Graduation rate: 24%
Median loan amount: $19,530
Default and delinquency rate: 33.12%
Low-income borrowers: 92%
15. Altierus Career College-Tampa
Tampa, Florida
Graduation rate: 54%
Median loan amount: $3,898
Default and delinquency rate: 33.76%
Low-income borrowers: 89%
14. Lane College
Jackson, Tennessee
Graduation rate: 27%
Median loan amount: $8,000
Default and delinquency rate: 34.36%
Low-income borrowers: 93%
13. City College-Fort Lauderdale
Fort Lauderdale, Florida
Graduation rate: 46%
Median loan amount: $7,334
Default and delinquency rate: 35.79%
Low-income borrowers: 90%
12. Dorsey School of Business-Woodhaven
Woodhaven, Michigan
Graduation rate: 47%
Median loan amount: $5,339
Default and delinquency rate: 36.42%
Low-income borrowers: 87%
11. Southern Careers Institute-Austin
Austin, Texas
Graduation rate: 53%
Median loan amount: $4,153
Default and delinquency rate: 36.58%
Low-income borrowers: 80%
10. Allen University
Columbia, South Carolina
Graduation rate: 25%
Median loan amount: $7,899
Default and delinquency rate: 37.8%
Low-income borrowers: N/A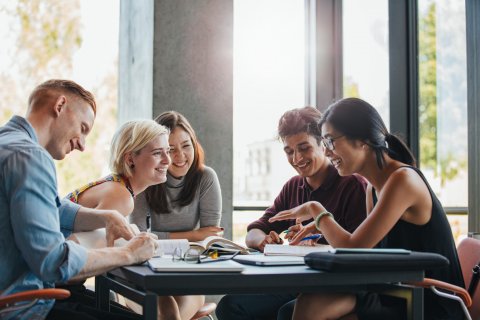 9. Centura College-Virginia Beach
Virginia Beach, Virginia
Graduation rate: 19%
Median loan amount: $9,878
Default and delinquency rate: 37.84%
Low-income borrowers: 76%
8. Dakota College at Bottineau
Bottineau, North Dakota
Graduation rate: 32%
Median loan amount: $5,417
Default and delinquency rate: 37.93%
Low-income borrowers: 73%
7. Blue Cliff College-Metairie
Metairie, Louisiana
Graduation rate: 74%
Median loan amount: $5,637
Default and delinquency rate: 38.67%
Low-income borrowers: 86%
6. Southern Technical College
Orlando, Florida
Graduation rate: 62%
Median loan amount: $4,828
Default and delinquency rate: 38.71%
Low-income borrowers: 85%
5. Career Quest Learning Centers-Lansing
Lansing, Michigan
Graduation rate: 68%
Median loan amount: $4,961
Default and delinquency rate: 38.78%
Low-income borrowers: 81%
4. Vista College
El Paso, Texas
Graduation rate: 78%
Median loan amount: $6,411
Default and delinquency rate: 38.83%
Low-income borrowers: 91%
3. Stevens-Henager College
West Haven, Utah
Graduation rate: 33%
Median loan amount: $4,786
Default and delinquency rate: 39.24%
Low-income borrowers: 89%
2. National College-Nashville
Nashville, Tennessee
Graduation rate: N/A
Median loan amount: $5,638
Default and delinquency rate: 40%
Low-income borrowers: N/A
1. South Texas Vocational Technical Institute-Weslaco
Weslaco, Texas
Graduation rate: 67%
Median loan amount: $2,867
Default and delinquency rate: 42.94%
Low-income borrowers: 96%
Notes: Data is from July 1, 2017 to June 30, 2019. Default is defined as failure to make payments for more than 360 days, delinquent as failure to pay for 31 to 360 days. Median loan amount represents how much parents borrowed for each student who graduated or otherwise left school during the two-year period. Eligibility for a federal Pell grant, given to students with exceptional financial need, is used as a proxy for low-income borrowers; the data represents the percentage of Parent PLUS borrowers whose student is Pell eligible. Graduation rates are over eight years and current as of July 20, 2021. Source: College Scorecard, U.S. Department of Education