"The adventure I went on in making this was kind of like arriving in the place of adulthood."
Over the past 30-plus years, audiences have watched Joseph Gordon-Levitt go from child actor on 3rd Rock From the Sun to a string of successful films like Inception, 50/50 and 500 Days of Summer. Now he's reflecting on the themes of adulthood and the anxieties they bring about in his new Apple+ series Mr. Corman, which he also created, wrote and directed. "My aim was to write something sort of about myself that was kind of self-reflective. The adventure I went on in making this was kind of like arriving in the place of adulthood." Gordon-Levitt plays Josh Corman, a young schoolteacher facing the sometimes complicated realities of dealing with anxiety and family. "Mr. Corman is not a comedy-comedy, and it's not a drama-drama. It's somewhere in between, which is my favorite place because it feels like life to me. Life can be funny and life can be tragic." Oscar-nominated actress Debra Winger plays Josh's mother, Ruth. "It's been such a gift to get her on the show." Josh's journey is ultimately reflective of life for many millennials. "I think the truth is that adulthood just doesn't have a real definition. It's more of a state of mind."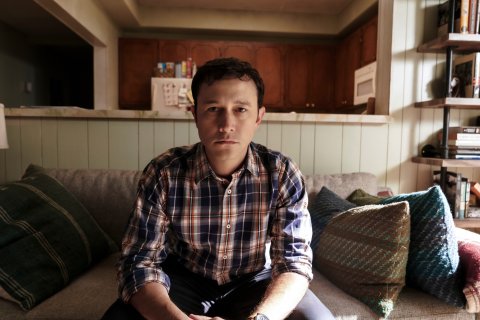 What inspired you to create a character like Josh Corman?
I'm very lucky to have experienced a certain amount of success in the eyes of the world, or in the eyes of the industry, but the tricky thing about any measurement of success is, it's subjective. There's always a way you can look at it where you see yourself as a f*ckup and there's always a way you can look at it where you can see yourself as a success, and what I have found is that thinking of it in terms of being a f*ckup or being a success is actually useless. Having your own kind of self-possession and personal fulfillment and creativity is really what brings happiness and peace and joy at the end of the day. The character of Josh is, in many ways, very much me. My aim was to write something sort of about myself, that was kind of self-reflective. The adventure I went on in making this was kind of like arriving in the place of adulthood. I think fatherhood landed me firmly in a place of feeling like a grown-up in a way that I never had quite felt before. Thinking of myself as an adult really sent me off on a train of thought. So who am I? What am I? What am I up to? What is my life now that I'm here? I'm just incredibly grateful. I found a partner that I love dearly. I'm healthy. I'm safe. I have two parents that are really wonderful and positive and reliable influences I get to do work that I care about. So many things that I feel grateful for. And my thought was, a lot of this is probably just that I got lucky. It's not to dismiss whatever I did to earn whatever good fortune I enjoy, but I know plenty of people that do lots to deserve plenty and don't necessarily end up with a partner that they love or a family that is healthy or work that they love doing. I really do think a lot of it came down to luck. I started thinking about what if the luck had gone a little differently here or there? What if I hadn't met my partner? What if I did? What if I just hadn't met the right one? What if one parent was unhealthy or problematic? What would that be like? What if I hadn't been able to turn my passion for art into a career? What would I have done? So that's kind of where it began and how the character started forming.
For many millennials, it's like we're in a stunted state of adolescence, grown-up but not fully feeling like an adult.
I remember talking about this with my mom and asking, "When did you really feel like you're a grown-up?" She said, "Never. I was always just feeling like, at some point, they're gonna find me out that I'm just faking it." It was so funny to hear my mom say that because she's my mom. I think the truth is that adulthood just doesn't have a real definition. It's more of a state of mind. I still have plenty of moments where it seems like my headspace is actually in many ways still exactly the same as it was when I was 17. Our personalities are much more fluid and chaotic than words really allow us to express.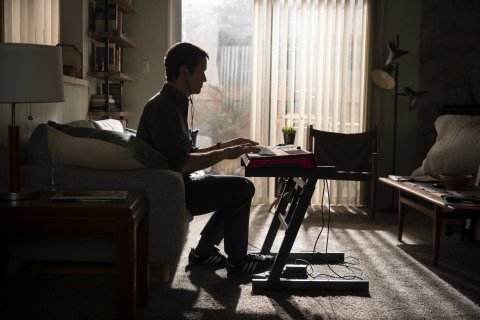 Was it important for you to include Josh's anxiety in a relatable way?
I spoke to a doctor of neuropsychology and asked her, "What's the one thing that you really don't want Hollywood to get wrong about this? What's on the other side of the coin? What would you really hope for? What's your best-case scenario and what's your worst-case scenario?" She said, "I think the important thing is that this is normalizing and not stigmatizing." In recent years, we've grown gradually more able to talk about the anxieties that I think we as humans have always felt. But there's still quite a level of stigma associated with it, it's hard to talk about it. You don't want to make someone uncomfortable. You don't want people to think you're weird or reliable. The anxiety that I've experienced in my life is not exactly the same as the character, Josh, though there's a lot of overlap. I've had a fair amount of secondhand experience with that level of anxiety. The more I've talked about it with people, the more it seems that everyone has either experienced it themselves or is close with someone who has. It's just a part of being human. One of the things that we really focused on throughout the writing and making of this storyline throughout our season of the show is to not stigmatize and make this something that can hopefully be a springboard for people to have conversations.
What was it like having Winger play your character's mother?
Ruth is sort of a mixture of my mom and dad. Debra brought a lot to it. As you watch more of the season, you'll gradually learn more about Josh's dad and some of the adversity they faced as a family during his childhood. Having that in the past I think really informs the strong bond and present relationship between the Josh character and the Ruth character. This is just really Debra's sweet spot, because she's got a great sense of humor, she's got so much heart, she's just she's one of those magic people who can just make you feel what she's feeling. I think she's hilarious in this show, in addition to heartbreaking and heartwarming and then we got to sing and dance.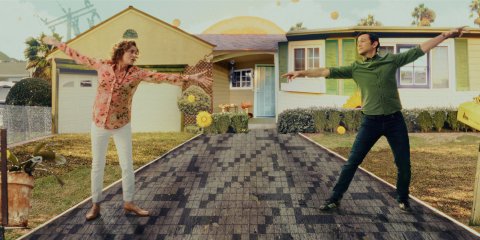 As a creative, what are the benefits of TV over film right now?
Those Sundance movies from the '90s are where I feel like I had my kind of coming of age as an appreciator of culture. That's sort of my home base. To me the mark of movies like Swingers or Slingblade, Big Night, Trees Lounge, Do The Right Thing, sex, lies, and videotape or Reservoir Dogs, they're like what Hollywood was doing in the '70s. Growing up and watching those contemporary '90s movies, it's not unique to Sundance movies in the '90s, but that's just where I first saw it. Ultimately what's appealing about those movies is it's a human story. It's not about a big plot. It's not about a genre. They're just stories about people. And today, I feel like, the place where audiences are really finding those stories and looking for that is in streaming. It's actually really conducive to that because you can make five hours of it in a season. You can dive so far into this character and really go into the nooks and crannies. So I feel like streaming series is where that's happening right now. To me, the most exciting filmmaking I've seen in recent times, frankly, wasn't in cinemas, it was shows like Atlanta and Fleabag.
It's been 20 years since 3rd Rock From the Sun ended. How did that show impact your career?
I'll always give credit to my wonderful 3rd Rock family. I love them dearly. I feel very lucky to have been on that show, and I love that people still love it.