Since there's been quite a backlash against space tourism for billionaires, why not take citizen science trips right here on Earth? The pandemic has caused many awakenings, and for some, it's about taking concrete action to protect our planet. The first step to awareness and caring about climate change, threatened wildlife and plastic-polluted seas is seeing it firsthand.
Growing in popularity, citizen science trips allow everyday travelers a chance to work hands-on alongside scientists and researchers on specific projects. From surveying elusive snow leopards in Kyrgyzstan, to reintroducing the pangolin—the world's most trafficked animal—to the wild in South Africa, to training to be the next climate action champions on an Antarctic expedition, these trips are all about making ripples of impact while having an adventure of a lifetime.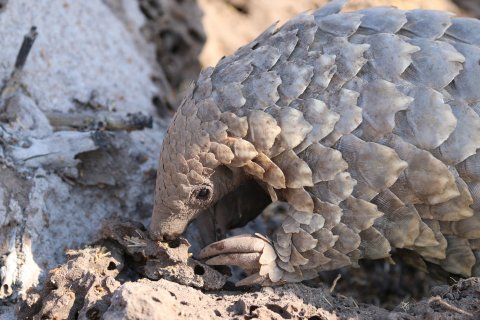 Free Poached Pangolins
South Africa
The world's most trafficked animal is the now-infamous pangolin, poached at a rate of one every five minutes for its unique scales. andBeyond Phinda Private Game Reserve program reintroduces these threatened animals to the wild (every pangolin in this program was retrieved from illegal wildlife poachers and traders), reversing the local extinction. Guests can assist with tagging and monitoring, a rare opportunity as pangolins are notoriously elusive to spot on safari.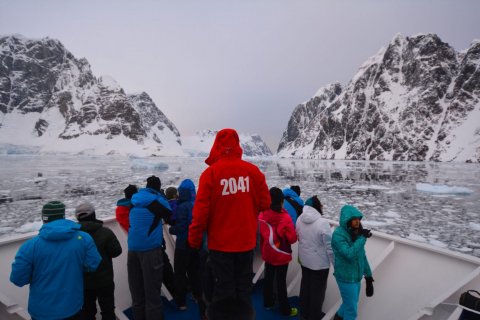 Train for 2041 Climate Force
Antarctica
Led by Robert Swan—the first person in history to walk both the North and South Poles—and his son Barney Swan, 2041 Climate Force is an Explorer's Passage Antarctic expedition aiming to train the next climate change activists. Participants will learn the latest on climate science and sustainability at the hotspot of climate change​​ so they can make an impact back in their own communities.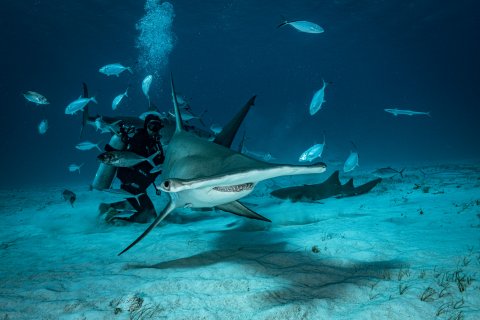 Be a Shark Researcher
Bimini, Bahamas
If you learned anything from Shark Week, it's that sharks are the most misunderstood creatures in the world. Shark geeks can join this Dive Ninjas Shark Research Expedition with shark scientists at the Bimini Shark Lab, where they'll learn how to handle, tag and introduce a shark into the wild, and even get a chance to swim with the elusive hammerheads.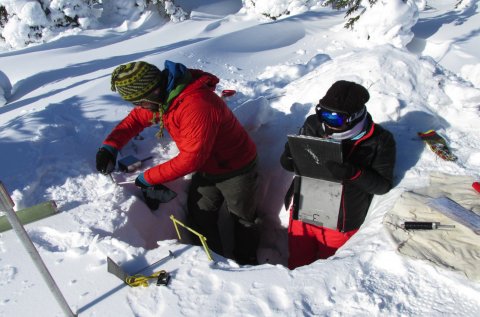 Research Climate Change at Arctic's Edge
Manitoba, Canada
Measure evidence of global warming alongside research scientists near Churchill, polar bear capital of the world, on the frontline of climate change. Join this long-term monitoring project on an Earthwatch expedition where you'll assess snowpack and shrinking sea ice, survey and record Arctic mammals and maybe have a chance to build and sleep in an igloo.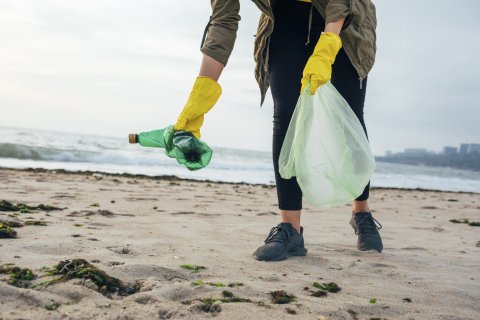 Turn Trash Into Adventures
Azores, Portugal
Talk about giving back and inspiring a new generation. Futurismo Azores Adventures, a 30-year-old family-owned whale watching company, has pledged around $93,000 worth of experiences to families whose children enter their "Guardians of the Azores" project. This family-driven citizen science project aims to collect more than 46,000 pounds of trash (and photograph and record it for scientific reports) in one year from the natural areas of the islands.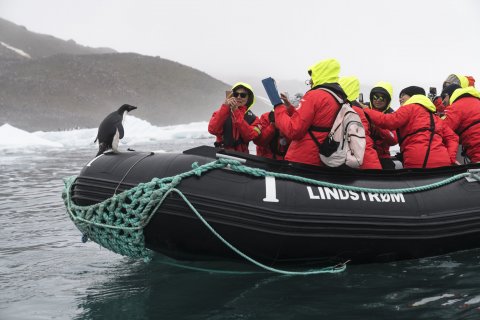 Count Penguins on the Ocean's 'Serengeti'
South Georgia and the Falklands
Focused on exploring the high seas more sustainably, Hurtigruten Expeditions has partnered with California Ocean Alliance scientists to study whale behavior on several Antarctic sailings onboard the MS Roald Amundsen, the world's first battery-hybrid-powered expedition cruise ship. Guests also partake in hands-on research such as surveying the king penguin population on expeditions along South Georgia island in the South Atlantic or studying leopard seals on the Antarctic peninsula.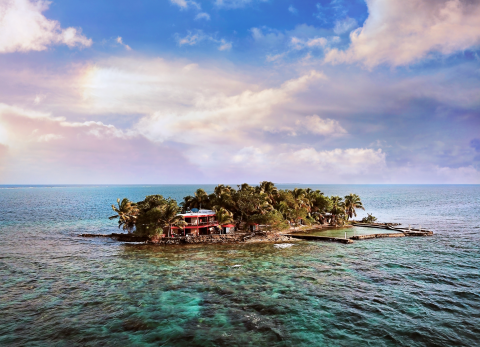 Dive and Survey a Barrier Reef
Belize
Stay on a private island while participating in essential marine conservation with a nonprofit committed to protecting Belize's Barrier Reef, the second-largest in the world after Australia's. On this Much Better Adventures trip, participants look for coral reef bleaching, a huge threat to this protected biosphere, and help with whale shark monitoring and other marine life surveying.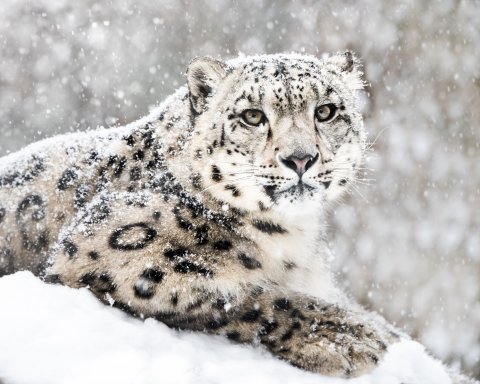 Survey Snow Leopards
Kyrgyzstan
Study snow leopards high in the remote Tien Shan mountains of Kyrgyzstan on a challenging, hands-on Biosphere Expedition. Work alongside conservationists from a mobile tented base camp and track the elusive cat with off-road driving and on foot.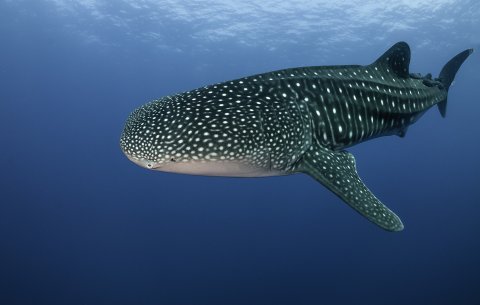 Monitor Whale Sharks
Baja California Sur, Mexico
Whale sharks, despite the name, aren't whales—they are the largest fish in the world and harmless to humans. One of the best places in the world to see these magnificent 20-ton dotted behemoths up close is in Mexico's least populated state. Whale Shark Mexico has already identified 100 whale sharks and lets citizen scientists join their research trips, where they tag, monitor and even swim underwater alongside the massive creatures.