Let's face it, the real world hasn't quite lived up to our expectations lately. We thought that by now, we'd be blithely meeting up with friends in crowded indoor venues, without the need for proof of vaccination, masks or a care in the world. Yet, with COVID-19 variants surging, extreme heat waves, wildfire, flooding and depressing climate reports, retreating to a cozy window seat with a riveting book never looked so good. To fill your bookshelf, Newsweek has put together our list of the most anticipated fiction and nonfiction due to arrive this fall. From the tale of a secret study about psychopaths gone awry to that of Elphaba of Wicked-fame's granddaughter, or a new look at the Middle Ages to understanding the woke media, with the adventures on these pages, you won't even want to go out.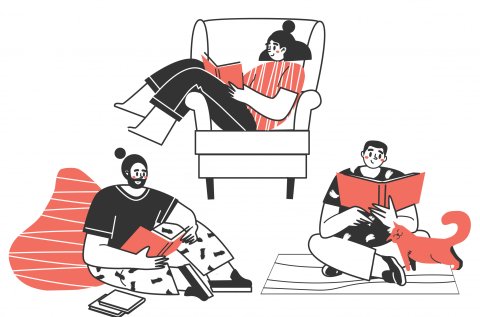 Fiction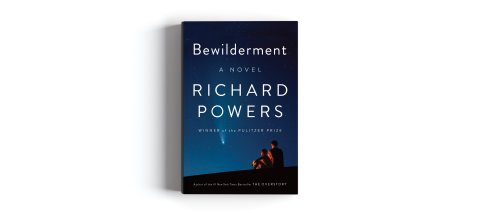 Bewilderment
By Richard Powers
September | $27.95 | W.W. Norton & Company
An astrobiologist struggles to raise his unusual young son in the wake of his wife's untimely death when he hears of an experimental treatment that could change the course of the young boy's life. Searing and heartrending, guaranteed to break you and put you back together again, this latest novel from Powers seamlessly blends science, emotion and philosophy in a way that only he can.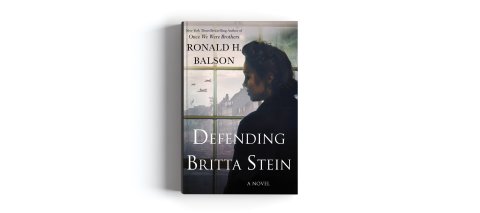 Defending Britta Stein
By Ronald H. Balson
September | $27.99 | St. Martin's Press
A battle between 90-year-old Britta Stein and Ole Henryks, a man lauded for his role in World War II, plays out in this brilliantly imagined novel that's part courtroom drama, part historical reckoning. Chock-full of finely wrought detail about the war and dashed with suspense and intrigue, it's a must-read for historical fiction buffs.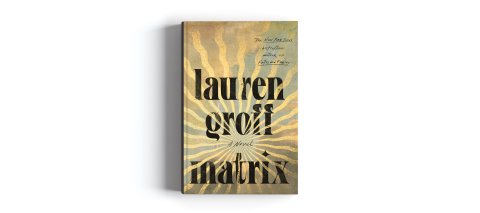 Matrix
By Lauren Groff
September | $28 | Riverhead Books
The latest in a string of highly acclaimed works by Groff follows a young woman sent away from Eleanor of Aquitaine's court to become a nun in the 12th century. We're transported back in time to see what becomes of 17-year-old Marie de France in this transportive and meditative tale that will swallow you up from the very start.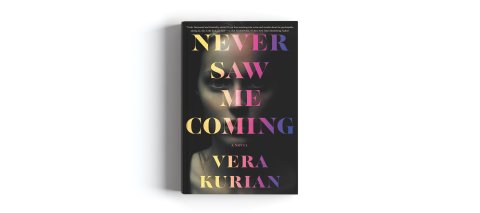 Never Saw Me Coming
By Vera Kurian
September | $27.99 | Park Row
A secretive university program following the lives of seven diagnosed psychopaths spirals out of control when members of the group start showing up dead. Chloe Sevre, one of the seven, sets out to find out exactly what's going on in this razor-sharp, clever-as-can-be whodunit in which absolutely no one can be trusted.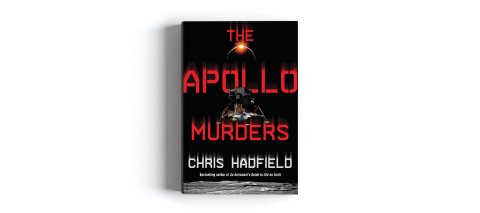 The Apollo Murders
By Chris Hadfield
October | $28 | Mulholland Books
It's 1973, and three astronauts set out on a journey a quarter of a million miles into the blackest depths to uncover a deadly Soviet secret. Canadian astronaut and former commander of the International Space Station Hadfield draws on his own unique experiences for this propulsive Cold War space race thrill ride.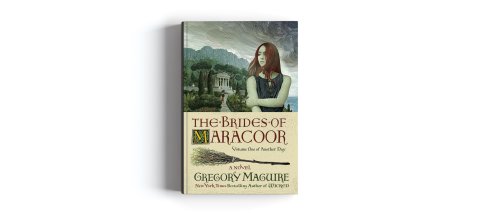 The Brides of Maracoor
By Gregory Maguire
October | $28.99 | William Morrow
Green-skinned Elphaba of Wicked fame has a granddaughter and now it's her turn on the broomstick. Ten years after Maguire finished writing Elphaba's story, we're following Rain in the first of an expected trilogy as she washes up on a strange island called Maracoor, inhabited entirely by a rather peculiar group of women.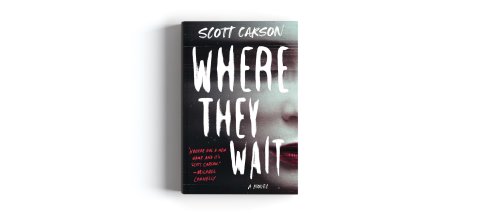 Where They Wait
By Scott Carson
October | $27 | Atria/Emily Bestler Books
Horror knows no bounds in this supernatural thriller about a new mindfulness app, behind which lurks something much more sinister. Things begin to unravel when the journalist assigned to write a profile of the app starts seeing a dead woman in his vivid dreams. Is he being threatened? And will the nightmares stay relegated to sleep?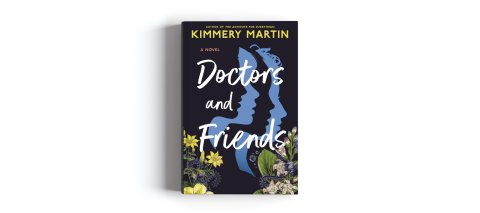 Doctors and Friends
By Kimmery Martin
November | $27 | Berkley
The lives of three doctors—friends since medical school who meet for an annual get together—are thrown upside down when a contagious virus begins to spread across the world in this eerily prescient and timely novel written before the COVID-19 pandemic. Martin's complex characters are infused with such raw emotion that they nearly jump off the page.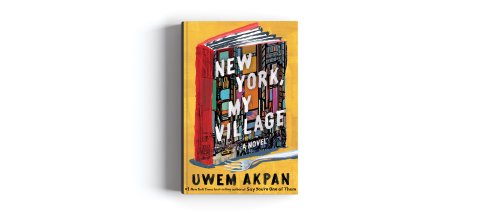 New York, My Village
By Uwem Akpan
November | $27.95 | W.W. Norton & Company
A propulsive and sophisticated contemporary take on the New York City publishing industry follows the immigrant winner of a prestigious fellowship into what he thinks will be the role of a lifetime. What unfolds is anything but, plus a bedbug infestation. This ambitious novel deals profoundly with the fundamental questions about diversity, tribalism and reckoning with history.
Nonfiction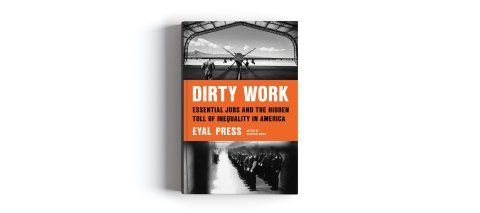 Dirty Work: Essential Jobs and the Hidden Toll of Inequality in America
By Eyal Press
August | $28 | Farrar, Straus & Giroux
A phrase we became accustomed to during a pandemic: essential work. But what is it? And what does it really mean? Press pulls back the curtain on jobs society prefers to know little about—from those on slaughterhouse floors to those in prisons—and the effects this work can have on the employees who undertake it.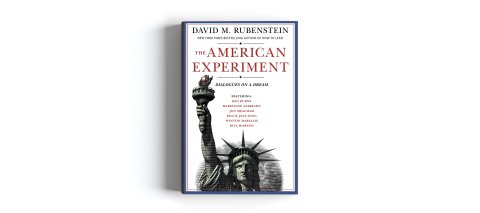 The American Experiment: Dialogues on a Dream
By David M. Rubenstein
September | $32 | Simon and Schuster
Best-selling author and businessman Rubenstein's new collection of conversations with pillars of American culture offers a wide-ranging look at the promise of America through the lens of cultural icons in a variety of fields—from Billie Jean King on sports to Jill Lepore on the country itself. Inspiring and thought-provoking, there is something to learn on every page.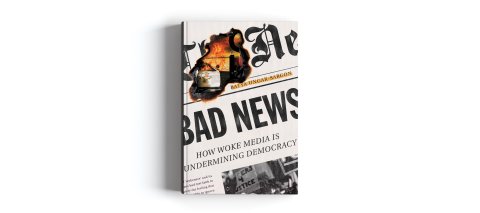 Bad News: How Woke Media Is Undermining Democracy
By Batya Ungar-Sargon
October | $28.99 | Encounter Books
Newsweek's own deputy opinion editor and cohost of The Debate podcast tackles—with her signature grace, clarity and sheer intelligence—one of the most hotly contested questions of our current age: what the hell happened to the media, and why is it so obsessed with racism? One of the best nonfiction feats of the year, though we admit, we may be biased.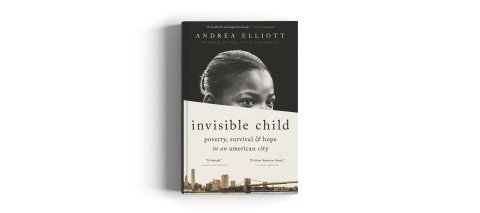 Invisible Child: Poverty, Survival & Hope in an American City
By Andrea Elliott
October | $30 | Random House
Eight years in a young girl's life are captured in this frank look at poverty in New York
City. The story of Dasani Coates, her family, her life and her struggle is guaranteed to stay with you in what is destined to become one of the classics of the genre.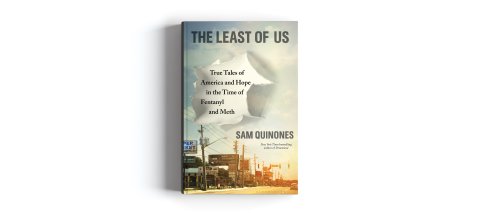 The Least of Us: True Tales of America and Hope in the Time of Fentanyl and Meth
By Sam Quinones
October | $28 | Bloomsbury Publishing
In a follow-up to his widely acclaimed Dreamland, Quinones explores the fentanyl and meth crisis sweeping the U.S. while at the same time spotlighting the moments of hope and community that keep us going. From the wreckage of ruined lives come stories of faith, trust and belief in our fellow humans.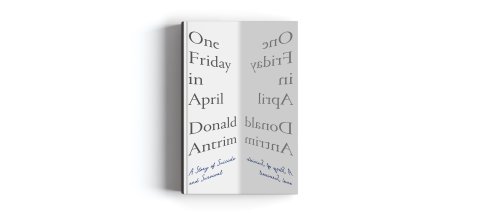 One Friday in April: A Story of Suicide and Survival
By David Antrim
October | $25 | W.W. Norton & Company
One afternoon in 2006, Antrim stood on his roof, afraid he would take his own life. This courageous memoir details what happens next, delving into society's views of suicide and revealing the conversation with David Foster Wallace that changed a life forever.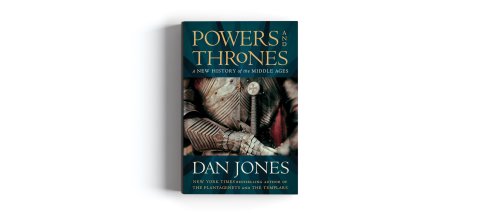 Powers and Thrones: A New History of the Middle Ages
By Dan Jones
October | $35 | Viking
This gripping history manages to bring novelty to a well-trod subject, spanning the Dark Ages and the globe. Traversing crises and empires and shedding new light on famous subjects, this archive of a fascinating time enthralls till the final page.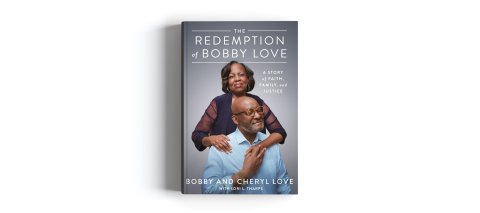 The Redemption of Bobby Love: A Story of Faith, Family, and Justice
By Bobby and Cheryl Love with Lori L. Tharps
October | $28 | Mariner Books
Bobby Love had escaped incarceration 35 years ago when law enforcement showed up at his door demanding to know his real identity. Here he reveals the full, astounding story of an unbelievable life and what it means for true love to endure above all else.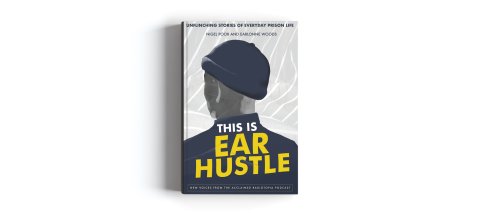 This Is Ear Hustle: Unflinching Stories of Everyday Prison Life
By Nigel Poor and Earlonne Woods
October | $28 | Crown
A Prison University Project professor and a formerly incarcerated man bring together evocative first-person accounts from those who previously served in prison and those who remain there today in a starkly honest series of conversations.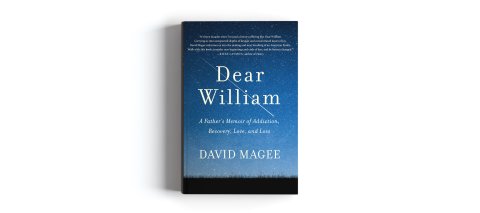 Dear William: A Father's Memoir of Addiction, Recovery, Love, and Loss
By David Magee
November | $28 | Matt Holt
This intensely felt and beautifully delivered memoir written by former Newsweek editor and award-winning writer Magee sheds light on what so many of us have been affected by and what so few of us can discuss with any comparable measure of grace. Shot through with hope, purpose and an unflinching love, it's a story that must be read.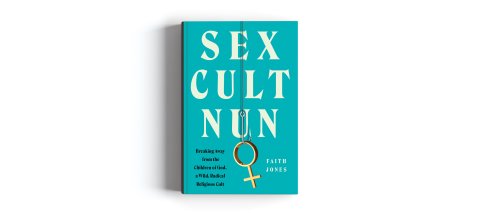 Sex Cult Nun: Breaking Away from the Children of God, a Wild, Radical, Religious Cult
By Faith Jones
November | $27.99 | William Morrow
The no-holds-barred story of growing up in an extremist religious cult preparing for the end of days is hard to put down from its very first sentence. Jones brings us along as she tries to navigate a world few of us can imagine while contending with the conflicts of love, loyalty and growing up.