Fall is a magical time of transition and renewal, symbolized by changing weather and colorful leaves. While New England autumns often get the most hype, the season is celebrated in places far beyond this region, and vibrant foliage is welcomed through traditions of all kinds. From joining a cattle parade in the Bavarian Alps to sipping your way through South Africa's wine country, here are some of the best ways to enjoy the crisp weather and bright colors—and emergence of pumpkin spice wherever you turn—from around the world.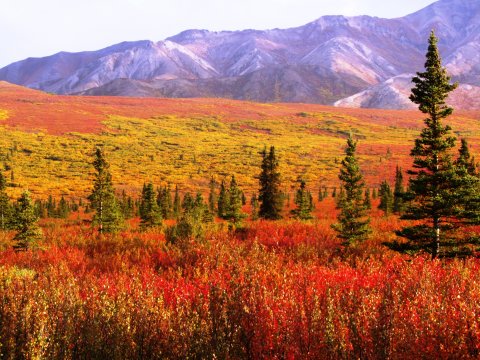 Denali National Park
Talkeetna, Alaska
Arguably the most beautiful time to visit "The Last Frontier" is fall, as the tundra plants change color and the animals emerge for the last warm days before winter brings mountains of snow and 23 hours of darkness. This is also a great time to meet Denali's resident sled dogs, aka the canine rangers, before they begin their winter jobs.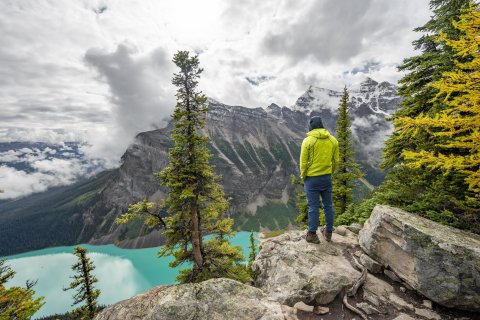 Lake Louise
Banff National Park, Canada
For a few short weeks from September to October, Banff transforms into a golden wonderland. The views are best taken in at the turquoise, glacier-fed Lake Louise. Nearby, there are both hiking trails and a gondola for different viewing options. Just be sure to hang on tight to your bear spray.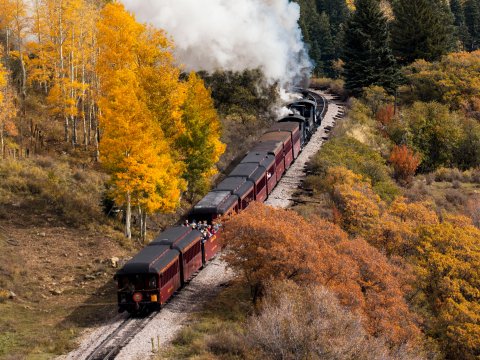 Rio Grande Gorge Bridge
Taos, New Mexico
To traverse foliage amidst ancient pueblos and sweeping vistas, drive the famed Enchanted Circle Scenic Byway, which starts and ends in Taos. Adventurers looking to go off the beaten path can catch a ride on the Cumbres and Toltec Scenic Railroad, which takes a weaving route through lush canyons and desert along the border of Colorado and New Mexico.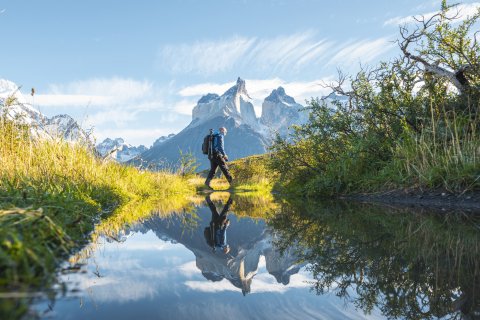 Torres del Paine
Patagonia, Chile
Three towering granite rocks with horn-shaped peaks give this spot its name. In autumn, the land below these structures takes on warm shades of orange, a striking contrast to the rocks' silver facades. At their base sits the Grey River, where ethereal blue icebergs float downstream, adding even more texture to the colorscape.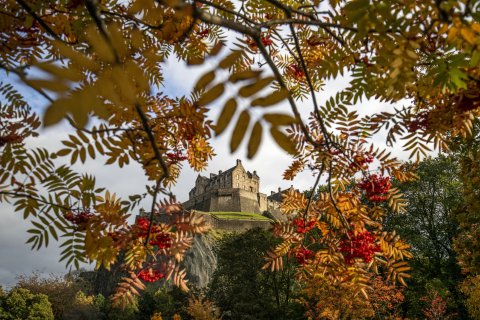 Princes Street Gardens
Edinburgh, Scotland
Edinburgh Castle sits majestically atop Castle Rock and overlooks two public parks, home to manicured gardens, historical monuments and some of the best spots in the world to scope out fall hues. In November, visitors gather across these grassy knolls to take in the views, while others ride the garden's giant Ferris wheel and observe from above.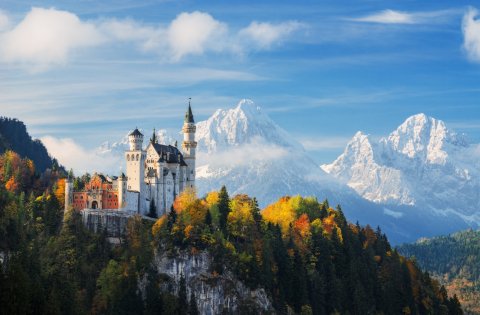 Neuschwanstein Castle
Bavarian Alps, Germany
Don your dirndl or lederhosen for an alpine fall fairytale. When the leaves change, herdsmen bring their cattle back to the valley from the high mountain pastures where they summer, in an autumnal tradition called "The Viehscheid." On their special homecoming day, the cows sport custom headdresses while the villagers cheer them on from beer tents. It's party time!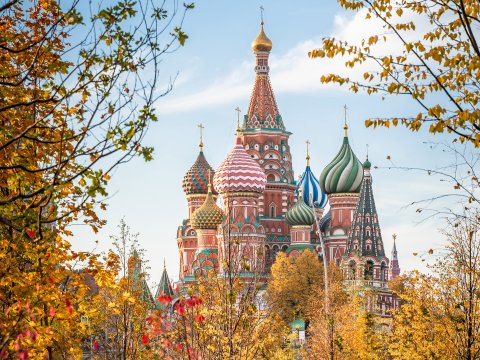 St. Basil's Cathedral
Moscow, Russia
This historic crown jewel of Moscow is just as colorful and whimsical as the city's fall colors themselves. Throughout Red Square, the UNESCO site where the Cathedral is situated, golden trees dot the cobblestone streets. For the full foliage tour, walk to Lenin's Mausoleum and the Kremlin.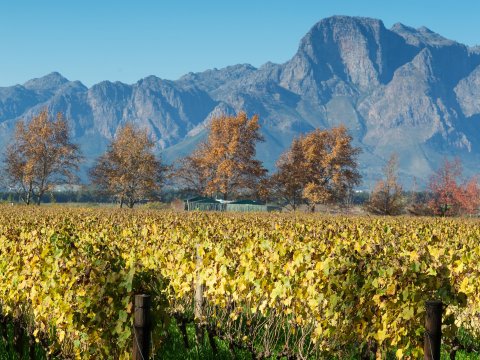 Cape Winelands
Western Cape, South Africa
Get a glass of red to match the Bordeaux trees and sip your way through South Africa's wine country, where autumn is crisp, but warm and sunny. Watch the sunset from the elevated Dieu Donné Vineyards, which overlook the Franschhoek Valley.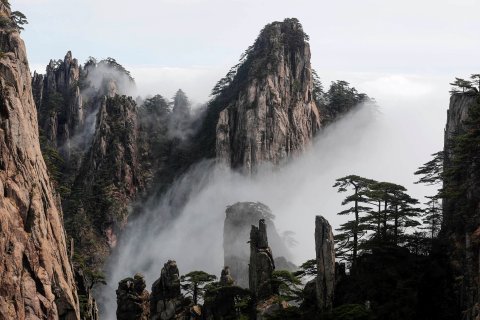 Mount Huangshan
Anhui, China
While its name means "Yellow Mountain," Huangshan's forests turn blush in the fall, a centuries-old inspiration for Chinese painters and poets. Low clouds drift in and out of rock formations, giving the thick pines an enchanted forest vibe; legend says the elixir of immortality lies here.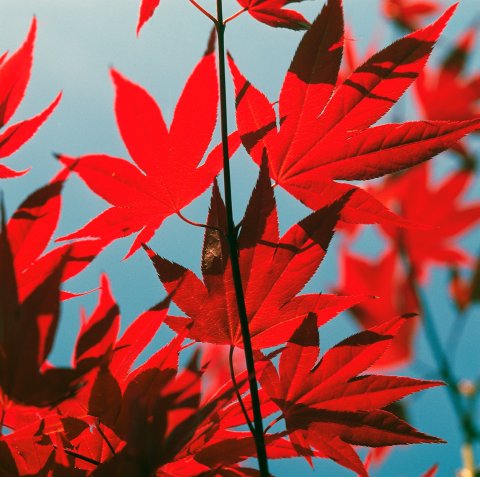 Mount Hakone
Kanagawa, Japan
For centuries, Japan's red maple trees have drawn both visitors and locals alike. There's even a special word for the custom of finding the most vibrant leaves: momijigari, meaning "red leaves hunting." On the slope of the Hakone volcano, you can search for the vermillion while also soaking at the Tenzan onsen hot spring.