Skill obsolescence is something we all experience. When was the last time you had to read a paper map? Or balance a checkbook? Or dial a rotary phone? But just as the experience of the pandemic has spurred sweeping changes in other aspects of our lives, it has affected this too, expediting the pace at which some professional skills become out of date by more than 70 percent.
That is one of the central findings of a new survey of over 3,000 executives that we conducted in partnership with The Official Board, a global directory of medium and large companies. While the respondents were largely C-Suite types, the insights and takeaways are applicable to any employee trying to maintain relevance at work during these challenging times.
The goal of this global survey was to find out how the COVID-19 pandemic affected the rate at which executives' skill became obsolete. Thirty percent of the 3,026 respondents were based in the U.S., with the remainder representing 120 countries from every continent except Antarctica. Respondents represented 53 key functions, such as CEO, CFO and CIO, and 86 industries (primarily banking, insurance, financial services, consulting and telecommunications).
We designed the survey to include only a few quantitative questions, so that executives could focus on qualitative answers, providing advice and insights. Most of those surveyed—84 percent—offered text responses that elaborated on their quantitative estimates. These comments told a more complex and complete story about skill obsolescence and acquisition, particularly in regard to communication. Executives also shared strategies they found helpful in keeping their skills relevant.
The survey asked two simple questions:
On average, what percentage of your skills became obsolete or outdated during the pandemic?
On average, what percentage of your skills became obsolete or outdated on a yearly basis before the pandemic?
We compared the mean responses for each question and found that the perceived rate of skill obsolescence increased by 71.7 percent during the COVID-19 pandemic.
In their comments, some executives emphasized the acquisition of new skills over the obsolescence of others. Others challenged the notion of skill obsolescence and reported their "obsolete" skills were not truly outdated because they either served as the foundation for newer skills or would be useful again once the pandemic was over. Generally, executives talked about the pandemic as an opportunity to improve old skills and acquire new ones.
Many executives said their existing face-to-face skills were inadequate for managing people digitally. A business services executive in the U.S. said, "Any skill that was required or heightened from face-to-face interactions was reduced or made obsolete during the pandemic. Virtual interactions are not the same as in-person interactions, whether casual or formal."
Others said their existing time management skills or risk assessment and mitigation skills had become obsolete. Some said their technology skills were made obsolete by the quick rate of change of technological solutions enabling people to work from home.
Meanwhile, an executive in the Hong Kong service industry saw the challenge in terms of skill acquisition instead of obsolescence: "During the pandemic, we needed to arrange remote work, remote sales and remote training, which required us to change the existing working process in a short amount of time. I needed new skills to manage remote staff and remote clients to create new business opportunities."
Many executives told us some skills went obsolete and others were learned in the transition to a new digital way of conducting business. "Technical skills may become obsolete throughout time," said one Finance HR executive in Tunisia, "However, learning new soft skills does not necessarily make previous soft skills obsolete, as the previous skills serve as the foundation for newer skills."
Many of the executives said some of the skills that became obsolete during the pandemic would need to be sharpened again after the pandemic. A real estate executive in the U.S. said, "All skills that are best deployed face-to-face—interpersonal skills, listening, reading a room, identifying decision makers, overcoming obstacles—went obsolete. But 'obsolete' might be too harsh a description to label what happened to those skills; rather, they went dormant."
A Belgian CEO concurred, "Many interpersonal skills used in informal settings were simply wait-listed."
A board member from the energy industry in the U.S. explained how he continued to leverage one skill in particular throughout the pandemic: "As a board member, I rely on the skills that I have accumulated over the last 40 years. Among those are the ability to adapt. I adapted!"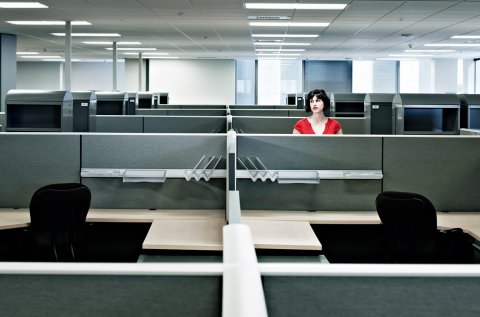 Communication Is Key
Communication challenges dominated the conversation around skills lost or gained. Executives had to learn rapidly how to transition their communication and leadership skills to virtual platforms.
"I no longer feel the energy of a room and know what it means," one finance executive in the U.S. said, "It's more difficult to make eye contact to gain mutual understandings in a crowded virtual meeting. I will still have these skills in the future, but I have not had the opportunity to use them much while working from home."
According to a country manager in a business services firm in Finland, "Creative and innovative processes are harder to address through virtual channels and effective tools to do so are missing in the marketplace". An executive in Belgium explained that negotiations became more difficult because the skills "that were heavily weighted towards understanding non-verbal messaging have become essentially useless."
Many other executives lamented the loss of quick and informal communication that took place when everyone was in the same physical space. As one executive from an Indian pharmaceutical firm emphatically put it, "Teams or Zoom does not cut it. And whoever says they have become more efficient because of them does not know what they are talking about."
One communication challenge that became increasingly evident as the pandemic wore on was how to communicate empathetically with colleagues and employees. A finance executive in Argentina said, "I needed to be more empathic, trying to see beyond the worker and focusing more on the person, trying to understand what was he experiencing and how he was dealing with the pandemic with his family."
A commercial goods CEO in the UK said, a "much larger part of my role is looking after people's personal wellbeing—their health and mental health. I've also become far more positive and spend time motivating bigger company audiences online." An insurance CEO in the U.S. said, "The mental health stigma seems to have dissipated and now teammates are looking to leaders to help them manage and support them in ways never seen before."
Three Ways to Keep Skills Current
Executives reported different strategies for keeping their skills relevant that typically fell into one of three categories.
Learning on Demand
Despite many changes to the business landscape over the last year and a half, executives maintained their relevance, at least in part, by developing themselves in some traditional ways. Reading, taking online courses, receiving coaching and attending webinars and alumni events were all cited. The pandemic highlighted the necessity, however, of having digital access to learning opportunities.
Connection with Others
In order to sharpen digital skills, a Spanish consulting executive explained, "I have expanded my network and conversations with people with strong digital experience."
Others leaned on their existing networks. A retail distribution executive in the U.S. told us, "I keep my skills relevant by networking and sharing ideas with folks I have worked with in the past, comparing notes and playing out scenarios for different options as to what the future may hold. The uncertainty and shifting landscape have made these conversations much more frequent."
Working more closely (although virtually) with teams became increasingly important for many executives. "Silos have been broken down and work has become more collaborative," explained the CEO of a German technology company, "Values have been better defined and adhering to them has become more important."
Frequent meetings also helped. An executive from a Dutch technology firm said: "I got together with my leadership teams as often as possible to discuss our challenges openly and with a much more receptive approach to feedback than in the past. There has been a mindset change."
Innovative meeting structures can also be a powerful way to learn from others. One meeting structure executives have found impactful for their teams entails breaking the meeting into two segments. In the first half of the meeting, everyone at the table takes a turn succinctly presenting a challenge or opportunity that they are facing. Everyone else at the table offers insights and suggestions. In the second part of the meeting, everyone takes a turn teaching something to the group.
Self-Care
Increasingly, executives seemed to demonstrate a much greater appreciation for the connection between self-care and staying relevant. When explaining how they kept their skills relevant, many executives responded with answers that might have seemed unrelated before the pandemic. Executives shared strategies like physical exercise, such as jogging or playing sports.
One business development executive in a Brazilian utilities company cited "reading" and "working out" as equally important for staying relevant. A technology executive from a British agriculture company maintained relevance by making sure to get "fresh air and exercise throughout the day to keep fresh and alert."
Mental breaks were also very important. Executives used meditation and limiting the number of hours worked as ways to stay relevant. Some executives used the term "mental health first aid." For example, a manufacturing executive in the U.S. maintained relevance through "mental health first aid training to recognize the indicators of problems in oneself and colleagues, so as to enable appropriate support and, where required, intervention."
One executive in the cruise industry in the U.S. shared a "personal pandemic productivity plan." Items on this daily plan included getting a full night's sleep, exercising, and eating and drinking well. This executive set a limited number of both professional and personal goals each day and blocked two or three hours for focused work, with no meetings or email interruptions, while also allowing for breaks and a timely end to the workday, if possible. The plan also included such specific items as "five-minute gratitude coffee outside," time in nature and connecting with personal contacts, even if only briefly.
We believe a lasting implication of the pandemic will be the focus on well-being and the expectation that leaders do their part to care for the wellbeing of their employees and themselves.
Increasingly, the responsibility for maintaining both skills and well-being fall less to companies and more to individuals. There was a time when employers invested in the development of their people, believing that people who joined their company would spend their careers there. Today, however, people switch jobs and careers much more readily and companies no longer make the same investments in their people. Employment, as a result, has become much more transactional.
Even when companies make an attempt at offering development opportunities, they often struggle to design truly relevant curriculums.
That's why it's critical for workers trying to stay relevant to understand they have to own their own development. In separate research, we recently surveyed executives across many companies and found that 60 percent of respondents believed that individuals, not companies, were responsible for maintaining people's relevance. They've got that exactly right.
Boris Groysberg (@bgroysberg) is Richard P. Chapman professor of business administration at the Harvard Business School and co-author of Talk, Inc.: How Trusted Leaders Use Conversation to Power their Organizations. Katherine Connolly Baden is a researcher in organizational behavior at the Harvard Business School.