A beer glass can provide a lens through which we learn about the world—a lens that opens to reveal experiences, cultures, customs and characters. Beer has been forever evolving and progressing, changing with technology and trends for hundreds of years, and never have those changes happened more rapidly than right now, with more breweries, more beers and more styles than ever before. From a Colorado Pilsner Slow Pour that requires over 24 hours to fill its fermenter to a Chinese Double IPA which costs less as the air quality worsens, here's but a small sampling of beer expert Mark Dredge's favorites featured in his new book.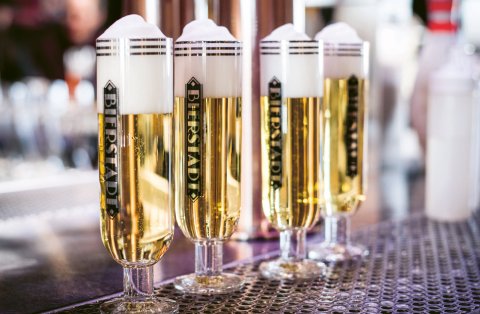 Bierstadt Lagerhaus Slow Pour Pils
Denver, Colorado
It takes over 24 hours to slowly fill one fermenter vat with a batch of this Pilsner, a couple of weeks to ferment it and then six weeks or more to lager it (age at low temperature). When you order a glass of it, you'll have to wait a further five minutes for the slow pour, which helps create a full foam holding lots of German hop aromas, and also knocks back some of the carbonation, allowing the malt and hop flavors to push forward. This lager is definitely worth the wait.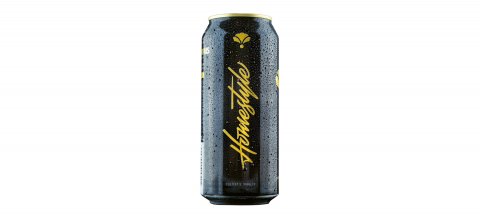 Bearded Iris Homestyle
Nashville, Tennessee
This single-hopped Mosaic IPA on the lighter side of hazy with a fresh tropical aroma, is a joy of a beer. It's soft and gentle, thanks to an addition of oats, with a finish that's dry and refreshing with a hint of fresh citrus peel.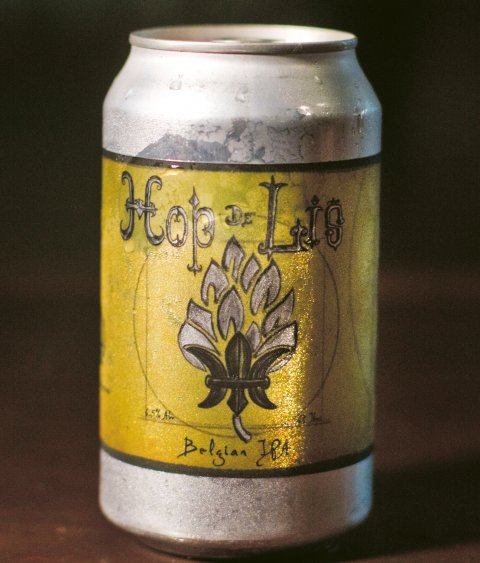 Juguetes Perdidos Hop de Lis
Buenos Aires, Argentina
Belgian IPAs reached a peak of popularity in the early 2010s. Only a few Belgian IPAs remain, and Hop de Lis is a great example. It's the kind of golden color that glows in your glass. It's very dry and lean, which emphasizes the yeast's peppery and spicy finish, and the aromas are a mix of peach, clove-studded pineapple, banana and citrus zest.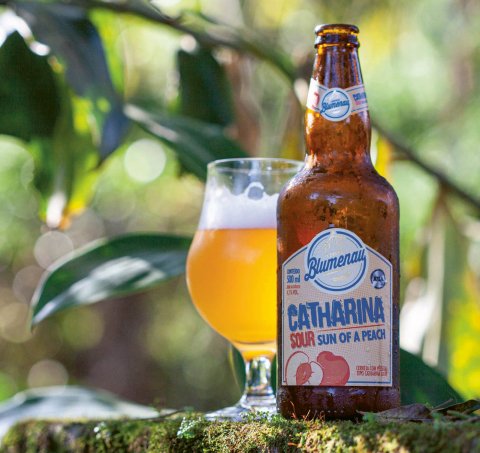 Cerveja Blumenau Catharina Sour Son of a Peach
Blumenau, Brazil
Brazilian craft brewers have created a new kind of beer style that has been recognized by the Beer Judge Certification Program (BJCP) as deserving of its own category. This Fruit Sour is a Berliner Weisse-style beer, only brewed a little stronger, and it includes fresh fruit. Blumenau's Catharina Sour is one of the originators of this style and Son of a Peach is hazy yellow, lightly tart and abundantly peachy and fruity, making it a fun and refreshing beer.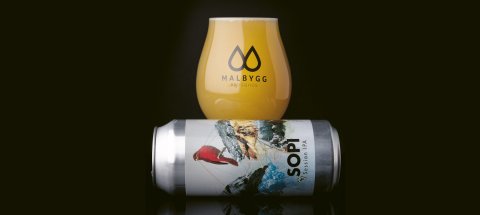 Malbygg Sopi
Reykjavik, Iceland
Lighter than a lot of full-bodied hazy beers, Sopi is cloudy but crisp. It has lemon, peaches, passion fruit and mandarin in the aroma. The body is clean and soft, and you can taste a cleanness in the water, which allows for a lasting, refreshing bitterness—it'd be great with some freshly grilled seafood and a squeeze of lemon.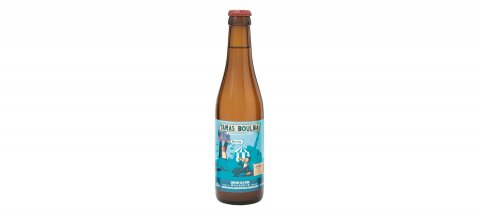 Brasserie de la Senne Taras Boulba
Brussels, Belgium
The modern Belgian Pale Ale, Taras Boulba is chased by beer geeks—a beer that's an "extra-hoppy ale" but done with classic European hops, amplifying some lesser-tasted qualities like grapefruit, citrus pith, lemon and hard herbs. Those hops come at you from all angles: in the aroma, where they grip to the foam; in the middle with a kind of slick citrus oil; then at the end with a long, deep, quinine-like bitterness.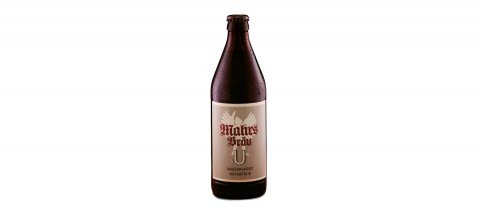 Mahrs Bräu aU
Bamberg, Germany
Mahrs' cult-like aU, or Ungespunde means "unbunged" and comes from the time when matured beer was moved into small serving barrels; some were bunged—or corked—allowing carbonation to build up inside, while others were not, keeping them softer in carbonation. Mahrs aU, pronounced "aah ooh," is a deep amber color. It's nutty and biscuity, almost chewy with malt, but it's not sweet, and it has a lasting peppery bitterness.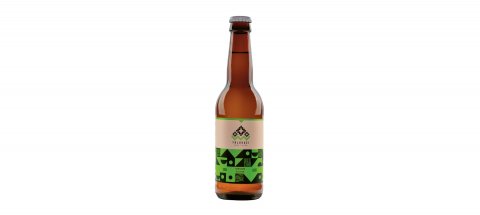 Tolokazi Sorghum Pilsner
Johannesburg, South Africa
This indigenous beer is made by Apiwe Nxusani-Mawela, the first Black woman to own a craft brewery in South Africa. Her venture, Brewers Craft, predominantly employs other Black women and also celebrates local ingredients, such as sorghum, the grain in this Pilsner.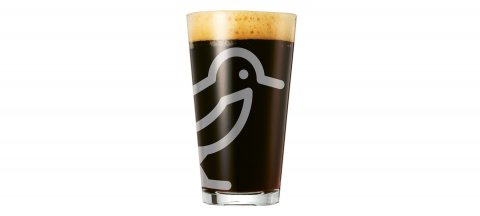 Magpie Brewing Co. Porter
Jeju, South Korea
For superstitious Brits, seeing a single magpie could be an omen of bad luck. Not so in Korea, where the magpie is a symbol of good luck or a herald bringing good news. Magpie Brewing Co.'s Porter has dark chocolate, dark malts, some sweeter caramels and a fullness of flavor where other Porters can become watery. Their award-winning beers are not just good luck, they're good brewing.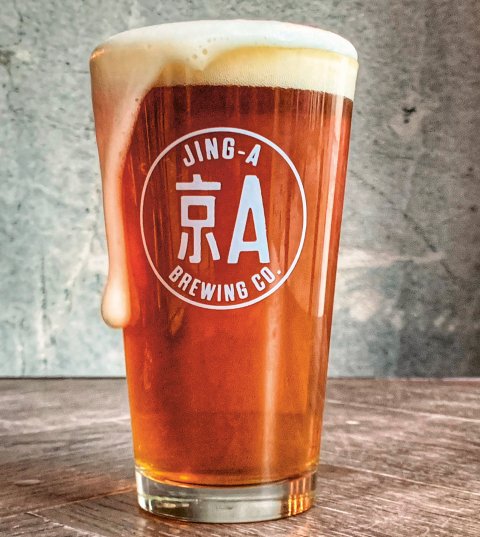 Jing-A The Airpocalypse
Beijing, China
Discounts on this beer increase with poor air quality. The price on this Double IPA decreases 20 percent if China's Air Quality Index (AQI) rises above the "very unhealthy" 200, and an additional 10 percent for every additional 100 points the AQI increases. While the air quality in Beijing is gradually improving, locals likely won't resent reverting to full-price pints, especially for a Double IPA as good as this one.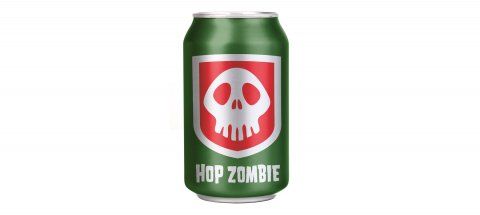 Epic Brewing Hop Zombie
Auckland, New Zealand
This is a ripper of a Double IPA, one that's a bright golden color, with a blasting aroma of pithy, dank, oily, resinous American hops, the kind that give loads of tangy grapefruit and orange. It has a driving forceful kind of bitterness, one that's prominent but never overwhelming.
---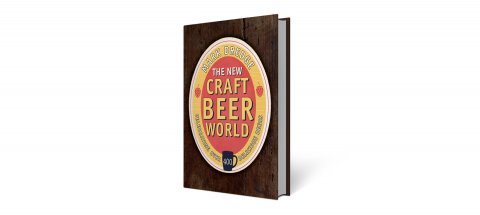 Dog 'n' Bone Books
Excerpt adapted from The New Craft Beer World: Celebrating Over 400 Delicious Beers by Mark Dredge. Published by Dog 'n' Bone Books.