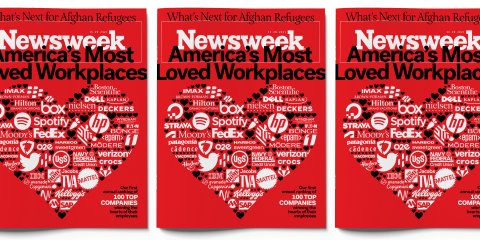 Welcome to Newsweek's first Most Loved Workplaces rankings. The collection of 100 small, medium and large companies that follows comes at a crucial time for employees and their bosses alike. COVID-19 has turned the work world upside down—and the relationship between employees and their employers has never been more fraught. According to the U.S. Department of Labor, 11.5 million workers quit their jobs in the second quarter alone. (Are you keeping your employees happy? You'd better be.)
There are other lists out there that rank good companies, to be sure. But we believe our rankings, produced in partnership with the Best Practice Institute, are different and dig deeper. We're doing more than just counting how many benefits employers provide—a solid 401(k) plan, medical benefits, paid time off and so on. Those things are, of course, important. But what we're measuring, critically, is how employees feel about their organizations. There's a big difference, after all, between workers getting a kick out of free Doritos and whether they truly love and feel in sync with the company they work for.
"A Most Loved Workplace is focused squarely on the degree to which employees have a positive feeling about their employer," says Louis Carter, CEO of the Best Practice Institute, a leadership development center and think tank that developed the research underpinning the rankings in collaboration with the University of Pittsburgh. In other words: "high emotional connection or love for" their place of employment.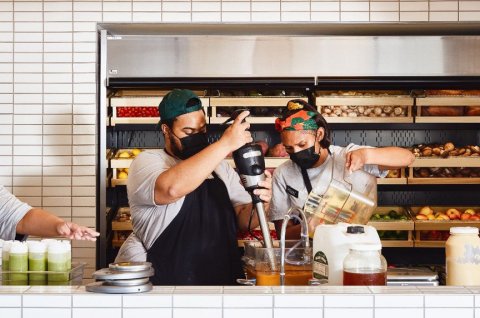 Why is this important? Because that "emotional connection" is directly relatable to the success of a company. Carter, and the BPI team, including head of research Scott Baxt, have over the years studied more than 3,500 managers, leaders and employees in a wide range of industries and company sizes. Their findings: Employees are as much as four times more likely to be extra productive if they love the company they work for. Also, not surprisingly, those same workers tend to stay put, cutting down on turnover.
The two crucial factors behind this kind of loyalty? Respect from their bosses, for one thing. It is also important, from the workforce's point of view, that their company lives "the values and ethics it espouses," says Baxt. Adds Carter, author of the book In Great Company: How to Spark Peak Performance by Creating an Emotionally Connected Workplace: "The reality is that offering lots of perks doesn't necessarily make your company the place people want to dedicate themselves to."
To make the cut, companies on the list had to meet certain criteria. For instance: Is collaboration and teamwork important—or does the company follow The Hunger Games management model? Are there opportunities for advancement or do jobs just hit a dead-end? Is the company a good citizen or does it just pretend to be a do-gooder? Some of our companies, of course, have slipped up in the past (and some, for sure, will slip up in the future). But how they overcame the pitfalls is what mattered most to us at the end of the day—an indication of the company's strength of leadership and determination to do the right thing.
Our Most Loved Workplaces reflect these criteria in a number of ways. Some examples:
Footwear maker Crocs, No. 20 on our list, has always been big on public service, and its employees expect it to deliver on that. Case in point: Early in the pandemic, Crocs gave away some $40 million worth of its iconic foam clogs to nurses and other frontline COVID workers. No. 18, Sweetgreen, a casual restaurant chain, rewards employees for being good citizens by, among other things, giving them three hours to vote and five paid hours to volunteer.
Patagonia, of course, is the role model for the practice-what-you-preach crowd. Recently, our No. 30-ranked company pulled merchandise out of the Jackson Hole Mountain Resort—Patagonia's biggest customer in the ultra-ritzy ski community. Why? One of the resort's owners hosted a politically radical right-wing event featuring GOP Representative Marjorie Taylor Greene of Georgia. ("We join with the local community that is using its voice in protest," a Patagonia spokeswoman told the political publication, The Hill.)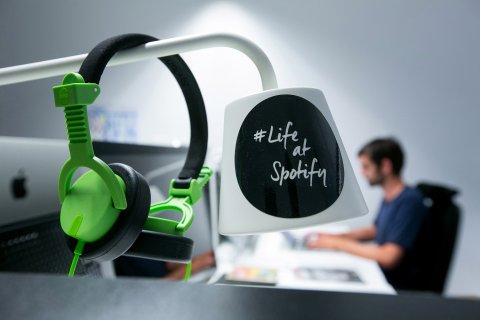 Doing well by doing good is a great thing, but career-building, collaboration and transparency matter too at our top 100 companies.
Apparel-maker Deckers, ranked No. 6, constantly encourages employees to submit ideas, some of which may result in a direct investment by the company. Deckers employees, up and down the corporate food chain, can join teams that pitch those ideas directly to top execs including the CEO. Box, an internet cloud services firm (No. 21) is big on employee career-skill building. Three times a year, the company holds what it calls "LearnFest" professional development programs.
Are you in a career rut? Employees at LivePerson (No. 46), a computer software company, can switch to different teams if they think their jobs are going nowhere. A we're-all-in-this-together vibe? Spotify, our top company this year, gets its executives to answer emails from employees up and down the food chain. It also constantly shares its mission and values and asks workers for input.
Diversity is a big deal at many of these companies as well—something that is important to customers as well as employees, says Carter. No. 73 Denny's, the restaurant chain, says that around 55 percent of its restaurants are owned by minorities and 40 percent of its board of directors are women, 56 percent minorities.
We believe you'll find our 2021 Most Loved Workplaces list of great value—no matter what position you hold. If you just want to know where your company stands, this list is for you. If you're interested in finding a company where your career and values are aligned, this list is for you. Or if you're an executive who wants to do a better job and create a happier and more productive workforce, these rankings will work for you as well. Dig in.
See the full list of the 100 Most Loved Workplaces in America here.
→ Most Loved Workplaces® is a registered trademark of the Best Practice Institute, Inc., of Palm Beach Gardens, Florida.