Looking for the perfect gift for the reader on your list? From thrillers to cookbooks and tech to good old-fashioned literary fiction, Newsweek has you covered with our book gift guide. Don't wait to snap up your choices, though, with all those supply-chain issues, and the first night of Chanukah right on the heels of Thanksgiving this year—on November 28. When you've finished your shopping, pick something for yourself, too, and enjoy some quiet moments before what may be boisterous post-vaccine holiday get-togethers.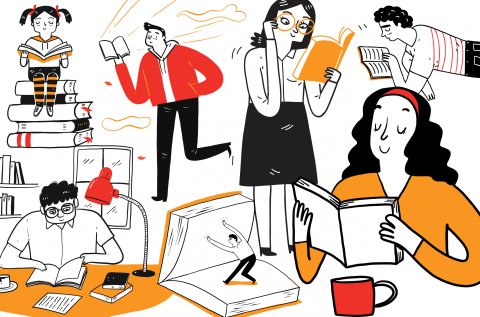 For your cousin who swears she'll never leave New York City for anywhere else on Earth: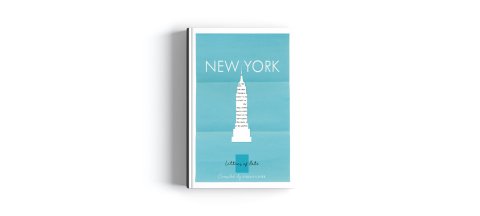 Letters of Note: New York City
Compiled by Shaun Usher | November | Penguin Books | $15
This slim collection of letters pays tribute to the greatest city in the world (if we do say so ourselves). Andy Warhol's landlord scratches out a note about the trash left behind after his "usually large parties," while the notoriously elusive J.D. Salinger writes to the New York Post about one of its articles, among other delightful tidbits.
For your musical, Nirvana-loving brother: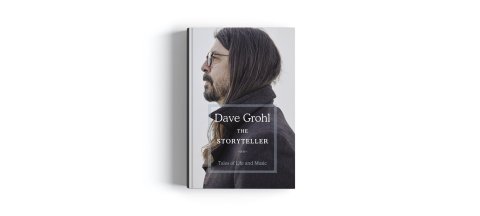 The Storyteller: Tales of Life and Music
By Dave Grohl | October | Dey Street Books | $29.99
A tribute to the power of music and an homage to some of the greatest rockers of all time, Nirvana drummer and Foo Fighters frontman Grohl's memoir peels back the curtain on what it was like playing with icons, bringing readers into his orbit in a supremely authentic way. He sheds light on moments both peaceful and heartbreaking, from the inner workings of family life as a Grammy-winning musician to the moment he heard Kurt Cobain had passed.
For your foodie father-in-law who can always be found binge-watching a cooking show: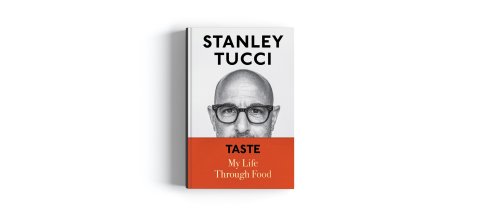 Taste: My Life Through Food
By Stanley Tucci | October | Gallery Books | $28
Iconic actor Tucci is all about the magic of meals, and nothing captures his love for the epicurean like this reflective book. Complete with delectable recipes, stories from his childhood in an Italian American family in Westchester, New York, and life with his wife and children, this beautiful volume is the perfect something for anyone wishing Tucci's episodes of Searching for Italy would never end.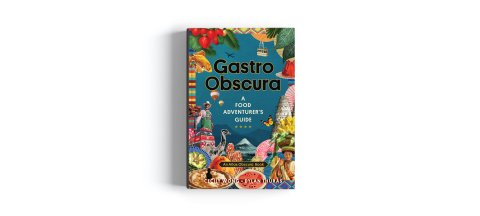 Gastro Obscura:
A Food Adventurer's Guide
By Cecily Wong and Dylan Thuras | October | Workman | $42.50
An ode to adventurous eating and the love of food with most entries crowdsourced from the Atlas Obscura community, this beautiful book is packed with descriptions of rare and wonderful food experiences all over the world. The vibrant color photos and illustrations throughout will inspire both the intrepid and armchair traveler alike.
For your activist nephew: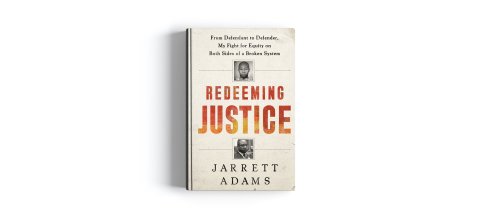 Redeeming Justice: From Defendant to Defender, My Fight for Equity on Both Sides of a Broken System
By Jarrett Adams | September | Convergent Books | $27
Adams' story is about as stunning as they come: When he was 17, he was sentenced to prison by a white jury for a crime he did not commit. After 10 years, his conviction was overturned, but his work was just getting started. Working his way through law school, Adams vowed to fight for others who were wrongfully imprisoned, and chronicles his story in this courageous memoir.
For your tech-loving son who can't get enough of the startup scene: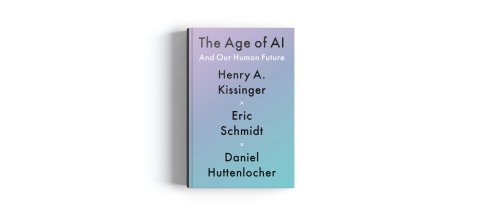 Age of AI: And Our Human Future
By Henry A. Kissinger, Eric Schmidt and Daniel Huttenlocher
November | Little, Brown and Company | $30
An all-star team of intellectuals comes together to analyze artificial intelligence, explaining the ways in which it can detect patterns that are beyond human capability and its implications for medicine, gaming, the military and more. This is an illuminating view of how AI will become only more integrated into our lives and the opportunities it can provide—as well as its limitations.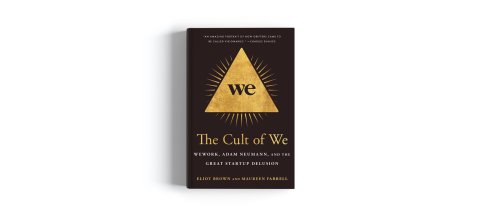 The Cult of We: WeWork, Adam Neumann and the Great Startup Delusion
By Eliot Brown and Maureen Farrell | July | Crown | $28
The definitive account of the rise and fall of WeWork chronicles in jaw-dropping detail exactly what went down behind the scenes. Wall Street Journal correspondents Brown and Farrell's account reads like fiction, filled to the brim with details never before reported.
For your literary little sister: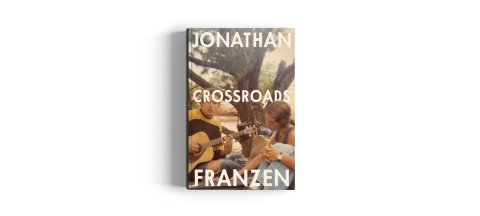 Crossroads
By Jonathan Franzen | October | Farrar, Straus & Giroux | $30
Powerhouse Franzen has released his first new novel in many years and the first in a much-anticipated trilogy—entitled A Key to All Mythologies. Taking place primarily over a single day in December of 1971, the Hildenbrandt family of suburban Chicago is at the center of a story that reckons with family and religion, and Franzen does what he does best with brilliantly imagined characters.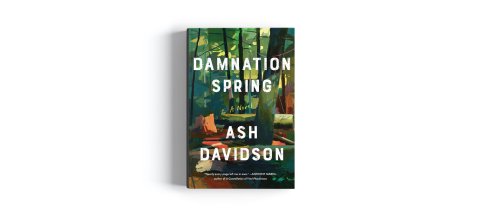 Damnation Spring
By Ash Davidson | August | Scribner | $28
This extraordinary novel is one of the best we've read this year. Set in a Pacific Northwest town, it grapples with what it means to be part of a community and part of a family. When a young scientist comes asking questions about a string of tragedies in a tight-knit logging town, residents must reckon with the way they have made their livelihood for generations. Davidson's debut is full of searing, poetic prose, deeply moving to the very last page.
For your sister-in-law with the not-so-secret guilty pleasure Bravo addiction:
Cook It, Spill It, Throw It: The Not-so-Real Housewives Parody Cookbook
By Stuart O'Keeffe and Amy Phillips |

November | Dey Street Books | $24.99

A hilarious (and unauthorized) recipe book plays on iconic moments from throughout the Real Housewives franchise, a perfect gift for the person in your life who knows all those legendary quotes. With recipes like "Table-Flipping Italian Frittata" and "When I Called You Garbage, I Meant You Were Garbage Soup," it's sure to be a hit.
For your grandfather, who can't get enough espionage fiction: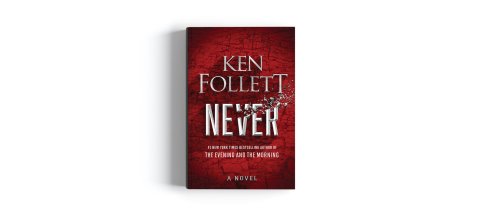 Never
By Ken Follett | November | Viking | $36
Literary master Follett appeals to readers of all ages and interests, and his latest is sure to please. This immersive and entertaining action-packed drama is chock full of heroes and villains in a world hurtling toward the possibility of World War III.
For your college roommate, who's still a die-hard member of the Yang Gang: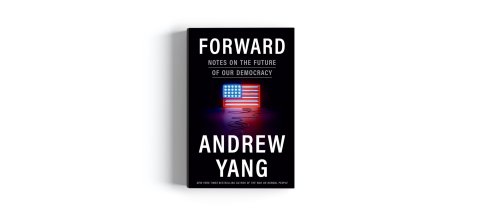 Forward: Notes on the Future of Our Democracy
By Andrew Yang | October | Crown | $28
The former Democratic presidential candidate tackles pertinent questions about the future of America and reveals what he believes to be the solutions to some of the nation's most pressing problems. Forward is peppered with interesting anecdotes and innovative ideas, perfect for anyone interested in politics, business and the country's future.
For your NBA-loving niece who already has a Melo jersey: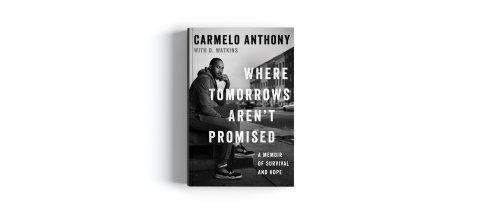 Where Tomorrows Aren't Promised: A Memoir of Survival and Hope
By Carmelo Anthony with D. Watkins | September | Gallery Books | $28
Even those who are intimately familiar with Anthony's moves on the court will find something new in this astonishingly raw and honest memoir about the path he took to get to the NBA. Anthony reflects on the dangers of growing up in the projects and the shocking deaths of people close to him, to making it as one of the greatest ball players of all time.
For your history-buff uncle: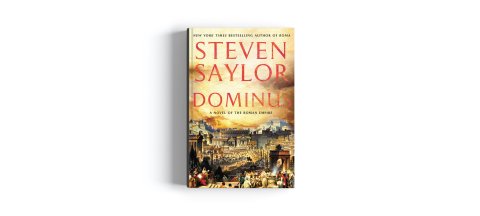 Dominus
By Steven Saylor | June | St. Martin's Press | $29.99
This is the third volume in Steven Saylor's epic work about Rome, though it can be read as a standalone. It's perfect for anyone interested in the city's rich history and its unforgettable characters, as Saylor's fictional Pinarius family fights with both mind and sword against the very real backdrop of Rome at the height of its reign.
For your aunt, who binge watched Big Little Lies in a day: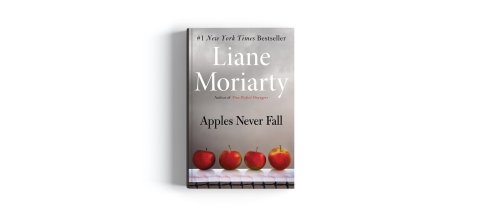 Apples Never Fall
By Liane Moriarty | September | Henry Holt and Co. | $28.99
Mastermind of feminine fiction Moriarty brings us the Delaney family, a tennis-loving clan of six. When their mother goes missing, two children have their sights set on their father, while the other two are equally convinced he's innocent. On top of that, a strange young woman has entered the scene. Moriarty, as always, is brilliant in both her plotting and her writing and manages to make a 500-page book breeze by with intriguing characters that leap right off the page.
For your aviation-obsessed niece: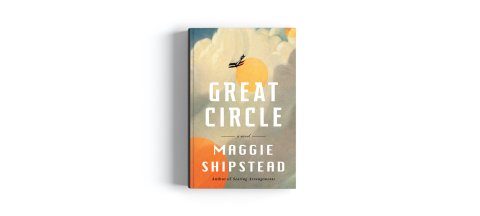 Great Circle
By Maggie Shipstead | May | Knopf | $28.95
Marian Graves, left behind as an infant with just her brother for companionship, is destined to pave her own way as a female pilot. It's written in her destiny, and she'll do anything to make it happen, no matter what that is. Shifting between Graves' perspective and that of a young actress set to play her in a movie many years later, Shipstead delivers an absolutely dazzling work that will stick with readers long after the final page.
For your true-crime devouring best friend who's listened to every My Favorite Murder episode: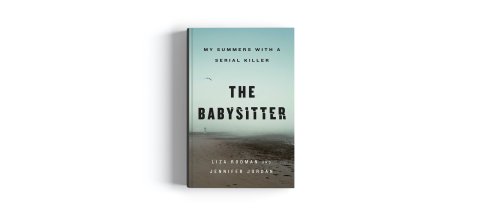 The Babysitter: My Summers With a Serial Killer
By Liza Rodman and Jennifer Jordan | March | Atria Books | $28
Part memoir, part true-crime tale, The Babysitter recalls a summer on Cape Cod in the '60s, where the author's life intersected with that of little-remembered serial killer Tony Costa, the man who took care of her and her sister while their mother worked.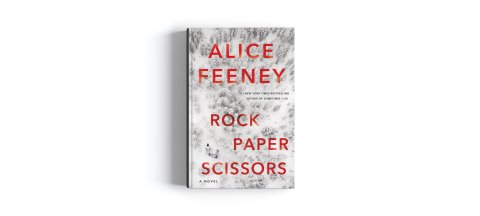 Rock Paper Scissors
By Alice Feeney | September | Flatiron Books | $27.99
One of the best thrillers of the year so far follows a couple, the cheekily named Mr. and Mrs. Wright, to a desolate Scottish church where they attempt to reignite a dying marriage. But with no one around, can they trust each other? Feeney deftly builds a sinister, eerie mystery, that'll have readers gasping aloud all the way to a conclusion they'll never see coming.
For your outdoorsy cousin who just got back from a tour of the national parks: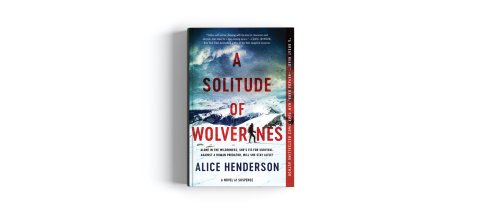 A Solitude of Wolverines
By Alice Henderson | September | William Morrow Paperbacks | $16.99
Montana biologist Alex Carter is trying to save endangered wolverines when she finds herself in jeopardy, targeted by someone unknown. A mystery unravels amid a wildly beautiful landscape where Carter must protect herself and the species whose survival may depend on her.
F

or your brother, who has a personalized ranking of the best TV shows of all time: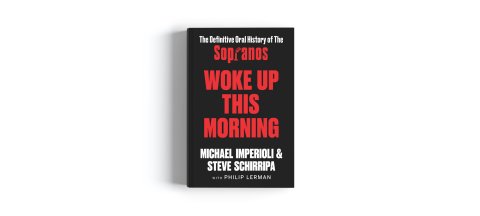 Woke Up This Morning: The Definitive Oral History of the Sopranos
By Michael Imperioli and Steve Schirrripa with Philip Lerman | November | William Morrow | $30
More than 20 years after its debut, the Sopranos remains one of the most widely acclaimed, and widely discussed, shows on television. Now Sopranos stars Imperioli, aka Christopher Moltisanti, and Schirripa, aka Bobby Baccalieri, take us behind the scenes of the iconic show and the moments that made it, in this hilarious and informative oral history.
For your mystery-loving mother-in-law, who can predict the ending of just about every thriller: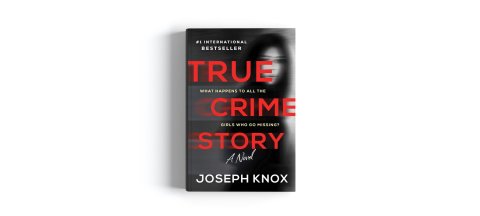 True Crime Story
By Joseph Knox | December | Sourcebooks Landmark | $16.99
This stunningly unique take on a thriller is told through the words of those closest to the missing woman: the arrogant, privileged boyfriend; the father who'll stop at nothing to find her; and her troubled twin sister. For fans of stories with a little something extra, this book is set up like an oral history, complete with emails, newspaper clippings and photos that propel the story all the way to a shocking and satisfying conclusion.