The history of chocolate dates back thousands of years to the ancient Mayans and Olmecs of Mesoamerica (present-day Mexico). Back then, it was used in bitter drinks for medicinal and ceremonial purposes, unlike the sweet candy in today's grocery stores. As chocolate has grown more widespread, cultures around the world have put their own spins on the delicacy. From chocolate spa treatments to Valentine's Day Hershey kisses, here's a sampling of global cocoa treats and traditions.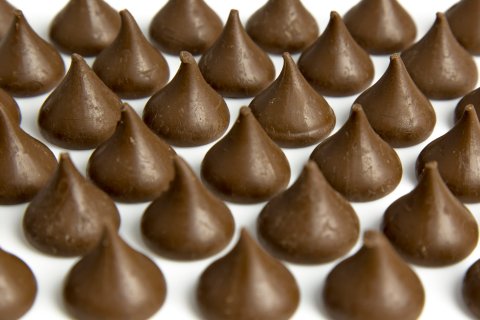 Valentine's Day Kisses
Pennsylvania
In 1907, chocolatier Milton Hershey inaugurated the first batch of teardrop-shaped milk chocolates: kisses. They were allegedly named for the kissing noise they made during production. Hershey advertised them as "a most nourishing food," and they went on to become an affordable and mass-produced Valentine's Day staple.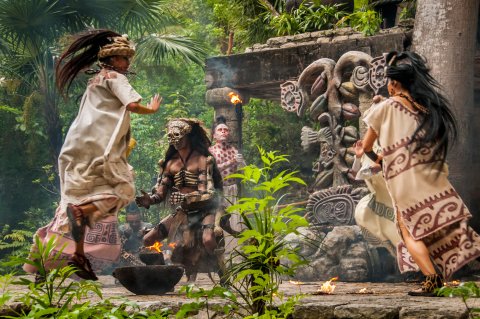 Food of the Gods
Mexico
Cacao ceremonies are trendy now, but long before they were commodified by spiritual tourism, Indigenous groups celebrated the plant in sacred rituals. The ancient Maya honored a cacao god, and across Mesoamerica, chocolate was thought to have healing properties. Today in Mexico, chocolate is still a staple, enjoyed in marinades like mole and drinks like pozol.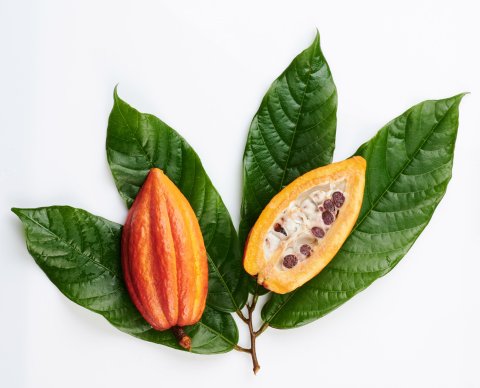 Mansion de Chocolate
Nicaragua
The biggest exporter of cocoa in Central America, Nicaragua is home to the famous Mansion de Chocolate, located in the colorful city of Granada. At the hotel spa, visitors can opt for chocolate facials and massages from local cocoa, which is said to have medicinal properties.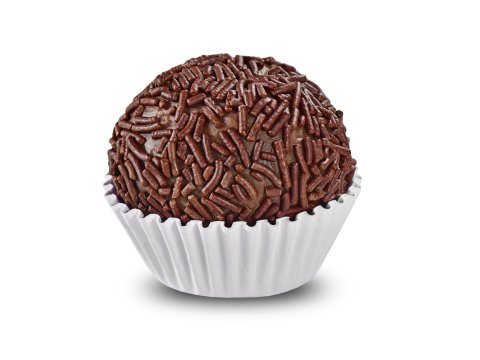 Brigadeiro
Brazil
These bite-sized chocolate sweets are made from condensed milk, cocoa powder and butter, then coated in a layer of chocolate sprinkles. Legend says the confection's name and popularization has roots in women's suffrage; in 1946, the first national election in which they could vote, women who supported presidential candidate Brigadier Eduardo Gomes sold the treat for campaign funding.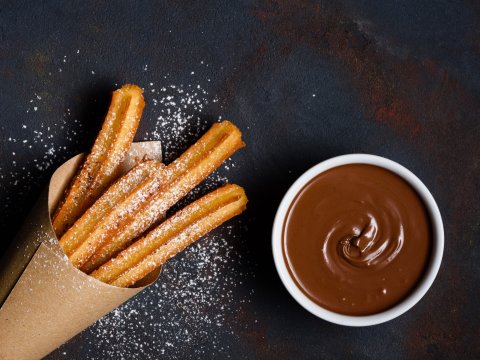 Chocolate and Churros
Spain
A local favorite, this sweet treat has been served at "chocolaterías" for centuries. Deep-fried dough, crispy on the outside and soft on the inside, dipped in a cup of thick hot chocolate—what's not to love? It's a snack popular with both the morning breakfast crowd and late-night clubgoers after an evening of dancing.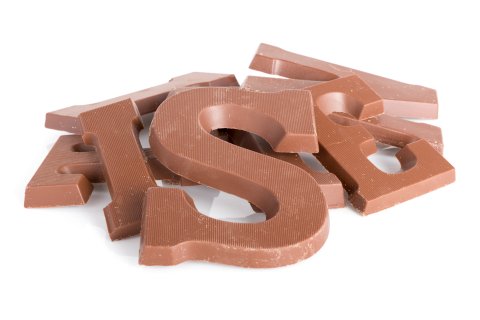 Chocolate Letters
The Netherlands
During the winter feast of St. Nicholas, the Dutch give their loved ones a chocolate letter of the alphabet, known as a "chocoladeletter." The custom of edible letters goes back to the Middle Ages, when school teachers taught students to write using letters made from bread.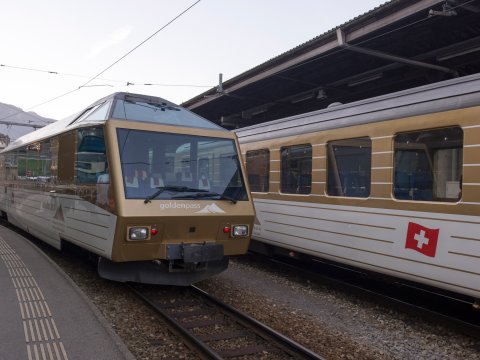 The Chocolate Train
Switzerland
The average Swiss resident eats around 20 pounds of chocolate each year, and chocolate tourism is an entire industry. Every summer, visitors from around the world hop aboard the Chocolate Train, which travels from Montreux to Gruyères and back. Along the way, they tour factories, learn the rich history of the country's chocolatiers and sample the products (quality assurance, obviously!).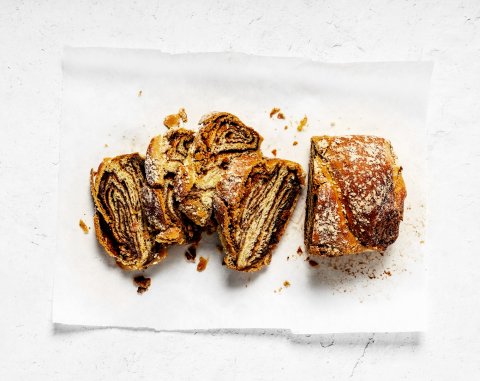 Babka
Eastern Europe
Babka is a sweet, braided cake, woven with layers of dark chocolate—or the "lesser" option of cinnamon, as immortalized by Elaine in a Seinfeld episode—and often topped with a crumbly streusel. The dish's name means "little grandmother," thought to be because the shape of the original cake resembled Eastern European grandmothers' pleated skirts.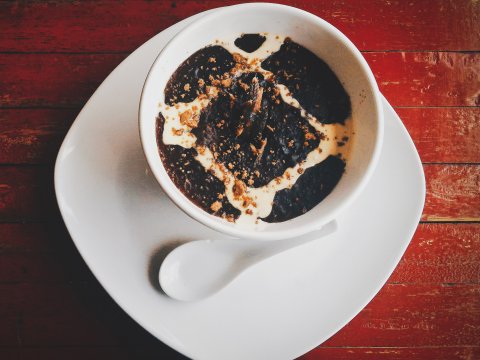 Champorado
The Philippines
This chocolate porridge is a popular Filipino breakfast dish, made from sticky rice and tablea (a fermented cocoa) and then drizzled with condensed milk and sugar. It can be served either hot or cold, and it's commonly paired with salted dried fish, for a sweet-and-salty combo.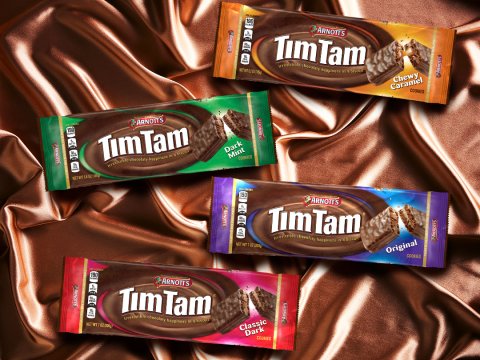 The Tim Tam Slam
Australia
A Tim Tam consists of two chocolate malted cookies (or biscuits, as the Aussies call them) with a chocolate cream filling in the middle. To "Tim Tam Slam," bite off each end of the cookie and use it like a straw to drink the hot beverage of your choice as the cookie filling melts. Eat the cookie before it completely falls apart.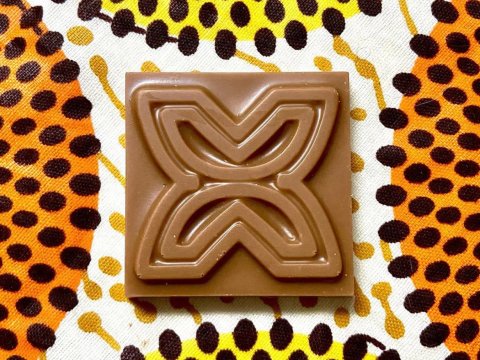 Reclaiming Chocolate
Ghana
West Africa provides about two-thirds of the world's cocoa supply, but locally made chocolate is hard to come by. Pan-African sisters Kimberly and Priscilla Addison are hoping to change that. Their "bean to bar" business, '57 Chocolate, creates artisanal chocolates with flavors ranging from hibiscus to moringa white chocolate.
Correction: 11/29/21, 10:59 a.m. ET: This article was corrected to clarify the name of a '57 Chocolate flavor. A previous version listed green tea white chocolate as a flavor.