In a new book, Flying Blind, former Bloomberg News reporter Peter Robison delves into the development of the Boeing 737 MAX aircraft. He exposes the corners that were cut along the way and the company's shift in priorities, which contributed to the deadly Lion Air and Ethiopian Air crashes that killed 346 people in October of 2018 and March of 2019 and led to the grounding of new Boeing planes for close to two years. In this Q&A with Robison, he discusses his thoughts on the most significant source of the failure, whether the safety defects have since been adequately addressed, the recent Boeing settlement with the families of the Ethiopian Air victims and more.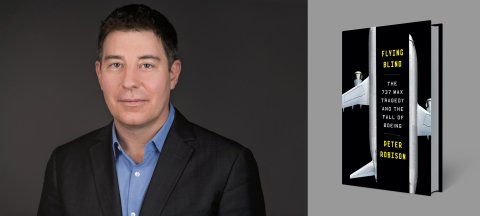 Why did you choose to write this book? How did you get involved in researching it?
Peter Robison: I was the beat reporter for Bloomberg News covering Boeing 1998 to 2002, a consequential period in the company's history. It had just purchased McDonnell Douglas, a defense contractor and failed commercial-jet builder that had always pushed more aggressively than Boeing for shareholder returns. The McDonnell Douglas executives took on powerful roles at the combined company, and people from Boeing considered it a reverse takeover.
This culminated in a 40-day engineers' strike in 2000, the largest white-collar walkout in U.S. history. Their differences over money were vanishingly small—one engineer told me at the time that Boeing's proposed cuts in medical benefits would cost him $300 a year. The engineers framed their strike as a no-confidence vote in management because they feared that Boeing would stop making the needed investments in commercial aircraft.
Over the next two decades, that's exactly what happened. Boeing channeled cash to shareholders—more than $40 billion in stock buybacks from 2013 to 2018—and followed what's become the standard corporate playbook. Instead of developing an all-new 737, as some at Boeing had been urging as far back as 1992, managers pursued a cheaper update: the MAX. And as quickly became clear after the crashes, they took dangerous shortcuts in the design and development. I felt duty-bound to write the book.
Given your extensive research, what do you think was the most significant source of failure leading to these crashes?
Managers stopped listening to the people who knew the airplanes. In part, that was by design—Boeing moved its headquarters from Seattle to Chicago after the strike to avoid being influenced by any one single business. It was [what the company called] "a leaner corporate center focused on shareholder value." It emerged after the MAX crashes that Boeing didn't even have a board committee focused on safety. Boeing used to be a company ruled by engineers, but the chief engineer on the MAX reported to a business unit manager. When engineers at Boeing sought more sophisticated flight controls that might have prevented the tragedies, they were turned down.
Following the Lion Air and Ethiopian Air crashes, the 737 MAX was grounded for 20 months for the MCAS flight control issue and then 106 MAX planes had to be taken out of service again for potential electrical problems for about a month from April to May 2021. Do you think the problems leading up to the crashes is an industry problem? Or was it Boeing specific?
The evidence suggests Boeing-specific. Two new Boeing planes in six years had to be grounded by the FAA—the Dreamliner in 2013 and the MAX in 2019. Safety issues increased sharply after the engineers' strike in 2000, according to data collected in a lawsuit by shareholders. Over the next two decades, the FAA cited Boeing for 20 airplane safety violations—among them poor quality control, poor maintenance and failing to provide airlines with crucial safety information. In that same period, Airbus was cited for three violations. Since the MAX was grounded, manufacturing defects have emerged on the Dreamliner. More than 100 of those planes are now parked.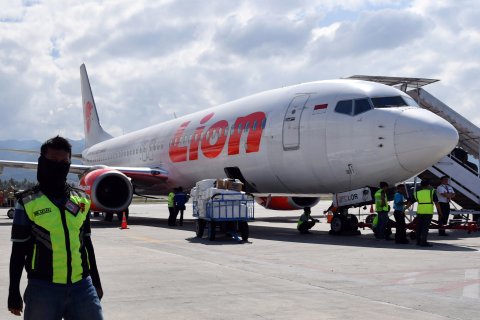 Boeing agreed to pay more than $2.5 billion in criminal penalties, compensation payments and a $500 million fund for beneficiaries of the crash victims. It also admitted to fraud in how the MAX was certified and presented to airlines. It is now back in service in all markets except China. Do you feel that all the safety issues were addressed, and are the necessary safeguards in place to prevent this kind of malfeasance in the future?
Boeing has made changes to the MCAS software that will prevent it from firing repeatedly and overriding pilots' commands. There is a board-level safety committee. The fact remains that the MAX does not have some of the advanced safety equipment that an all-new aircraft might. Boeing sought an exception to Federal Aviation Administration rules requiring a kind of electronic checklist that other commercial airliners do have—something Boeing itself pioneered back in the early 1980s.
Boeing just announced a settlement with the Ethiopian Air victims' families. In it, the airline admits liability and the cases will be individually mediated in an Illinois court (where Boeing is headquartered), but it does not allow for punitive damages. How do you see the settlement?
It will allow the many family members from overseas to get a larger settlement than they otherwise might if Boeing were to have the cases tried instead in their home countries. But it may foreclose the legal discovery and depositions that could have revealed more about who knew what, and when, at Boeing about the MAX's shortcomings.
Reports say that Samya Stumo's family is one of two families who have not signed onto the settlement agreement. Her parents were involved in setting up a foundation for victims' families right from the start. Do you know what they are holding out for?
They have declined to comment on the litigation, but in the past have made clear their main goal is holding executives at Boeing accountable.
Do you consider the type of aircraft before you book flights for yourself?
It's something I've looked at ever since I started covering the industry—mostly from the point of view of comfort because, thankfully, accidents are so rare: one fatal crash in every 3.7 million flights in 2020. Boeing says MAX planes have completed more than 200,000 flights without incident since returning to service. It may well have addressed the safety concerns, but I'd like to wait for more evidence.
What are you working on next?
I'm open to tips—you can find my contact information at www.peter-robison.com!