Working to ensure inclusion and equity in the creator economy
---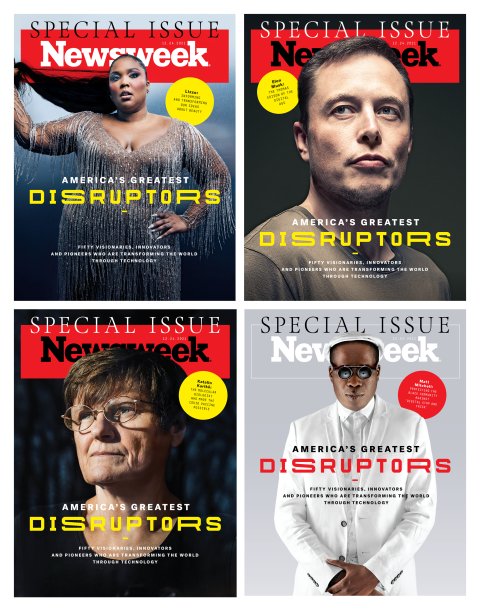 Making Sure Musicians Get a Fair Shake Via Blockchain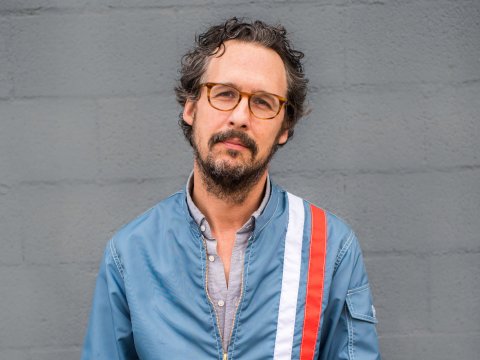 David Fenner
GEORGE HOWARD - DISTINGUISHED PROFESSOR, BERKLEE COLLEGE OF MUSIC
There has always been a gulf between the few musicians who make it big and the many, many others who have to do something else to pay the bills. That was true in the days of Mozart, who died in debt. It was true in the golden age of rock music, when record companies promoted a few stars like The Beatles and Michael Jackson. And it's still true in the age of Spotify, Apple Music and other streaming services, when most musicians get pennies for their work.
"If you're on Spotify right now, listening to my band, you'd have to stream one of our songs 786 times for me to be able to buy a single cup of coffee," said Joey La Neve DeFrancesco of the punk rock group Downtown Boys during a protest in March.
George Howard, a professor at Berklee College of Music in Boston, is out to make the future more just. He's introducing new technology to make sure musicians get a fair shake.
"It's tragic," he says. "My main thrust in all my work these days is to ensure that no more will any of us create tools or applications for artists without artists being in the room."
Howard's experience includes heading up an independent record label and advising clients such as National Public Radio and singer Carly Simon. More recently, he's invested a lot of his time in blockchain—the online technology behind Bitcoin and other cryptocurrencies. Although blockchain is mostly used for financial transactions, Howard says it can also be used for copyrights and contracts to protect artists and help them earn more money.
The advantage of blockchain is that it's decentralized. There's no middleman to take a percentage and no controlling banks or record companies to slow things down. Howard and colleagues at Berklee and MIT have started a blockchain platform called RAIDAR, designed to help musicians connect with potential clients (perhaps filmmakers or video game designers who need theme music) and get paid for their work without losing ownership. When a client wants to license music, a record of the transaction is kept on multiple computer servers connected online—literally, a chain of ledgers, or "blocks." That keeps everyone honest, because if one block is altered it won't match the others. The blockchain uses "smart contracts"—computer programs that issue licenses and process payments.
For now, RAIDAR is a pilot program for students. But Howard says he hopes to influence a new generation of musicians to "lean into technology." He tells young artists that they don't need a record-company label if they can leverage technology to help spread their name and get gigs.
"It is no longer acceptable for an artist to go, 'All I'm going to do is just become a master at my instrument'," he says.
In the future he envisions artists moving from the stage and the recording studio to the metaverse, an online world where virtual performances may someday be as energizing as a live event. That kind of technology could put musicians in direct contact with larger audiences, giving them a chance to profit with fewer intermediaries.
"I've never been more optimistic," Howard says, "but it's only going to work well if the artists are part of the creation process." —Ned Potter
---
A PLATFORM FOR FANS TO SPONSOR THEIR FAVORITE ARTISTS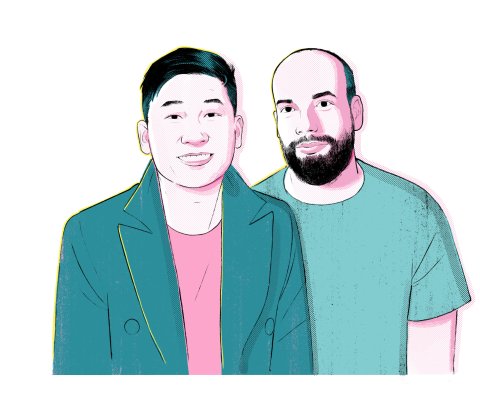 Alex Fine
JACK CONTE, SAM YAM — CO-FOUNDERS, PATREON
Back in 2013, musician Jack Conte spent 50 days recreating the Millennium Falcon from Stars Wars for a music video, maxing out credit cards and draining his savings to fund his vision, even though he knew he'd likely earn just $100 from it via YouTube ads. "I got sick thinking about all of this time, energy, money and for what!? $100? The creative system was clearly broken for artists. There had to be a better way."
Conte's solution, built with former college roommate Sam Yam, an experienced coder and start-up veteran: Patreon, a first-of-its-kind platform that allows fans to directly sponsor their favorite musicians, artists, gamers and other creators via a recurring monthly or annual membership, often in exchange for exclusive access, bonus content, voting rights to determine the artist's next project and other perks. Says Conte: "We're allowing people to make a living doing what they love."
Patreon really took off during the pandemic when artists, stymied by the inability to earn income from concerts, festivals, galleries, craft markets and other public gathering spaces, turned to the site as a lifeline. Creators have joined in record numbers over the past two years, bringing the current total to 250,000, supported by some 8 million fans; artists' earnings over the period have tripled as well, according to the site. Next up: Conte is planning an offering that will allow creators to host videos directly on the site (vs. uploading from third-party platforms) and has teased interest in diving into cryptocurrency with its own digital token. —Kerri Anne Renzulli
---
A Digital Showcase for Black Artists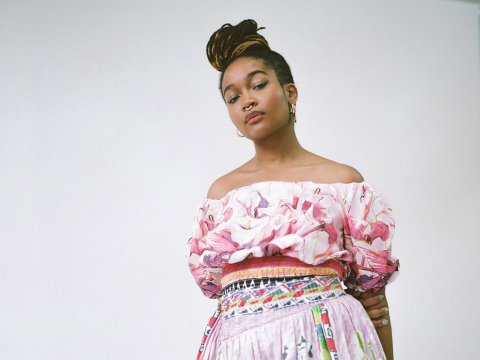 Travis Matthews
KIMBERLY DREW - ACTIVIST AND CURATOR, VOICE
Working at the intersection of tech, art and activism, Drew has spent her career so far—she's just a decade out of college—working to innovate within the art world's institutions, to ensure fair and diverse art representation in a digital age and, in particular, to amplify the work of Black creators. As she puts it: "I have tried my best to use digital communications to invite broader audiences into conversations about art and culture."
That work started in 2011 with Drew's Tumblr blog called Black Contemporary Art, which made a big splash in the art world by showcasing digitized art by and about people of African descent. She also spent three years as the social media manager for the Metropolitan Museum of Art (her own Twitter handle: @museummammy).
Now she's one of the inaugural curators of the residency program at Voice, an environmentally friendly NFT platform, working on NFT projects from emerging Black creators like Devin N. Morris, UniiQu3 and Papi Juice, an art collective that aims to affirm and celebrate the lives of queer and trans people of color. Drew says, "Each of these artists has had a profound impact on the world, and I'm honored to play a small part in supporting their work in the NFT space." —Meghan Gunn
---
A Safe, Open Marketplace for Digital Art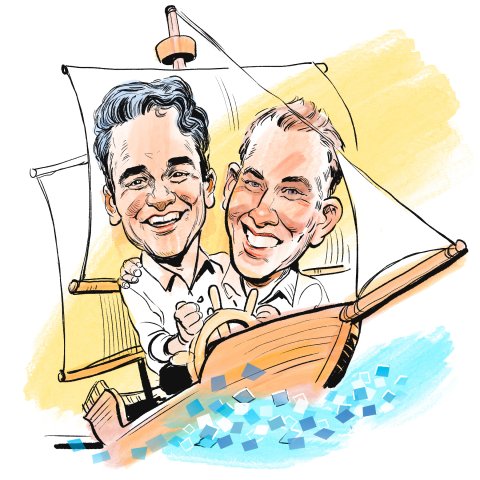 Britt Spencer
DEVIN FINZER, ALEX ATALLAH - CO-FOUNDERS, OPENSEA
If 2021 goes down in the history books as the year non-fungible tokens, or NFTs, really took off—witness headline-making deals like Beeple's Everydays: The First 5000 Days fetching $69 million at auction and Jack Dorsey's first tweet selling for $2.9 million—OpenSea may be the reason. Not because the site facilitated the sale of those instantly iconic works (it didn't), but because the platform, the first and largest NFT marketplace, has provided a safe, open environment for all the other creators and collectors who want to get in on the digital art craze.
More than 90 percent of all purchases and sales of NFTs—which essentially represent proof of ownership for unique digital works of art stored on a ledger known as a blockchain—now happen on OpenSea; in November, the site that Finzer and Atallah built surpassed $10 billion in all-time sales. More mainstream artists and brands, like The Weeknd and Vogue Singapore, have taken notice, launching NFTs on its marketplace.
Success attracts competitors, including Coinbase, the world's second largest crypto exchange, which announced in October that it's building its own NFT marketplace. But OpenSea's founders are betting their formula will continue to be a winning one. As Atallah told Yahoo!: "We've stuck to our core principles, which is building an open marketplace that allows developers to be as creative as they want. That provides safety measures for buyers, including the longest-running collection, verification and safety lists in the market." —K.R.
Read about more disruptors by clicking on the links below:
---