Using leading-edge technology to solve social and community challenges.
---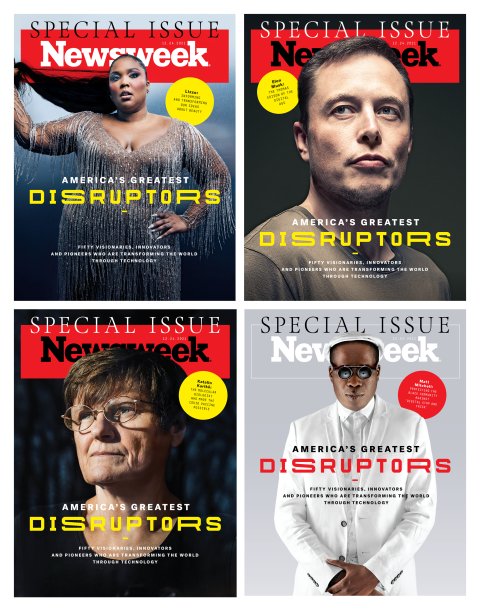 Collaborative Tech to Develop New, Affordable Drugs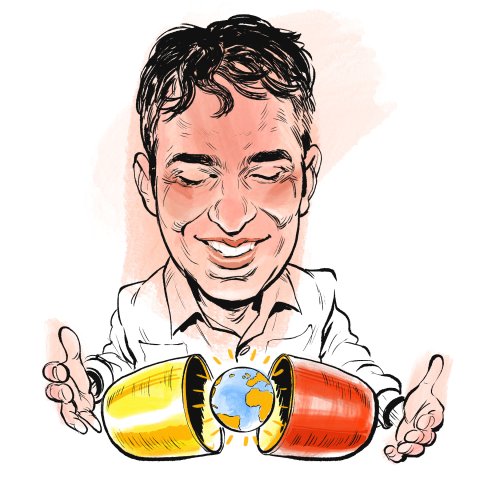 Britt Spencer; Source photo by Michael Timmons
JAYKUMAR MENON — CO-FOUNDER, OPEN PHARMA
Among the many societal shortcomings the pandemic has laid bare, the failure to get drugs and vaccines to many people who need them is one of the most painful and urgent. For many people around the world, the shots that arrived so expeditiously to those in the rich countries are still out of reach. "It's an outrage that billions of people have no access to the new vaccines," says human rights lawyer Jaykumar Menon. "We need a new model."
After years working as a lawyer and advocate, Menon saw a way to potentially help millions of people realize the "human right to healthcare." Inspired by the software world's concept of "Open Source," where developers make their code freely available for others to use, adapt and share, in 2014, he co-founded the Open Source Pharma Foundation (OSPF) with a team of public health and pharmaceutical industry experts. Their goal: to revolutionize the way pharmaceuticals are developed by shifting research from expensive, proprietary, profit-driven strategies to an emphasis on sharing resources and research insights.
One troublesome consequence of the reliance on big pharmaceutical companies to bring a drug from lab to market is that it provides no incentive to invest in diseases that take a high toll on low-income nations and a dearth of treatments for rare conditions, where the pay-off for developing a new drug is seen as too small to make sense.
OSPF's open source approach is intended to provide an alternative route to new drugs. It builds on an idea articulated by Bernard Munos, a co-founder and pharmaceutical innovation consultant, who put out a call for open source drug development in a 2006 article in Nature, the scientific journal. A few open source projects followed, including Open Source Malaria and the Indian government's Open Source Drug Discovery program. OSPF, which collaborates with these and other efforts, has bigger ambitions. Menon and company want to create a platform that promotes open source drug and vaccine development broadly, without a specific disease focus, knitting together researchers and teams around the world. To this end, they are collaborating with scientists at major research institutions around the world, including Harvard University and the Mayo Clinic, as well as national and continental health agencies in the U.S., India, Brazil, U.K., and the European Union. Their goal is to create and support a community that will "come together and work rapidly, collaboratively and in real time to develop critical medicines and vaccines in areas of public health, rather than working secretively and in silos and in a manner where the fruit [of this research] may be inaccessible to most people."
Although the group is small—a core team of just seven—they've had some notable successes. In 2018, in collaboration with partners at the Indian government's National Institute for Tuberculosis, they brought metformin, a generic diabetes medication, to clinical trials as a treatment for tuberculosis, which has gotten short shrift despite having claimed 1.5 million lives in 2020 alone. The effort took less than a year and cost less than $50,000, demonstrating the potential cost-saving appeal of their open source approach. On a broad scale, says Menon, it could save billions of dollars and shave years off the typical R&D timeline.
More recently, Menon's group has turned its open source approach to vaccine development. In October, one of its partners shared preliminary results on repurposing an off-patent tuberculosis vaccine for COVID-19, finding it could reduce the risk of severe COVID-19 by 68 percent. Many nations that will otherwise wait months for COVID vaccines already have it stockpiled.
"If you could save society trillions of dollars by curbing a pandemic earlier, then there's enough money in the system for everybody," he argues. "If we are able to do R&D for one thousandth the cost, why would you not try to eliminate a major disease from the planet?" —Daisy Yuhas
---
Jump-Starting a New Tech Hub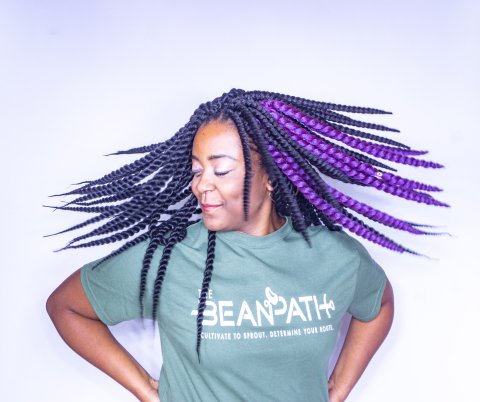 Poet Williams
NASHLIE SEPHUS — FOUNDER, THE BEAN PATH
From 14 abandoned acres in downtown Jackson, Mississippi, Nashlie Sephus is plotting a $150 million transformation of her hometown into a new tech hub. It's an outgrowth of the Amazon AI scientist's work for the Bean Path, a nonprofit she began in 2018 that has provided tech consulting to more than 500 local businesses and individuals as well as youth programs. This new side labor of love involves renovating eight buildings and putting up five new ones over the next three years. They will house an innovation center for tech skills, an electronics lab, a photo studio, apartments, restaurants and a grocery store.
By 2025, Sephus hopes to have created 1,100 jobs in tech and the arts, 450 housing units, 20 grocery stores and restaurants and added more than 3.5 acres of event and green space to the area. The city has kicked in a $250,000 grant; Sephus has put in $500,000; and Amazon, Entergy, Airbnb, W. K. Kellogg Foundation, the Rockefeller Foundation and several local partners are also backers.
If successful, the venture could provide a model for other cities. But for Sephus the motivation comes from wanting "people educated in the state to have similar opportunities in STEM within the state as they do outside of it," she says. "Lastly, I wanted more people who looked like me or had a similar background, to be a part of the tech movement and have their fair chance at innovation." —Kerri Anne Renzulli
---
Fighting Digital Stop-and-Frisk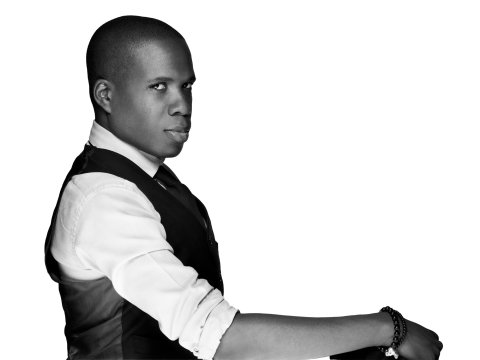 Nick Lee
MATT MITCHELL - FOUNDER, CRYPTOHARLEM
Over-policing of marginalized neighborhoods doesn't just happen on the streets: It's a serious issue online, too. After the murder of George Floyd, cops routinely scoured social media for protester names and locations, a phenomenon Mitchell calls "digital stop and frisk."
Since 2013, Mitchell has run a clinic in Manhattan called CryptoHarlem, providing encryption tools and cybersecurity workshops. During last summer's racial reckoning, CryptoHarlem created guides to help protesters across the country protect their digital identities. "As hackers, we don't have the most faith in laws and how they are enforced," says Mitchell, a former data journalist at The New York Times. "But we know that policy and law is an important front of the fight against surveillance."
Mitchell believes that Black communities act as beta-testers for powerful surveillance tools that might soon become ubiquitous. CryptoHarlem works with the American Civil Liberties Union on surveillance and privacy legislation, such as the Public Oversight of Surveillance Technology Act, which New York City passed in 2020 to increase transparency in police surveillance. "Now we just have a hard time enforcing it and getting the NYPD to cooperate," Mitchell says. "So CryptoHarlem is on the streets taking photos, researching tech, making sure what we see is what has been declared." —Meghan Gunn
---
FINTECH HELP FOR LOW-INCOME AMERICANS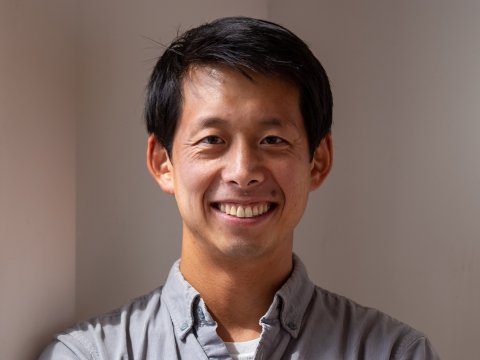 Henry Zhang
JIMMY CHEN — FOUNDER AND CEO, PROPEL
Before Chen formed Propel and launched its signature free app, Fresh EBT, in 2016, the convenience of mobile banking had passed food-stamp recipients by. Even though benefits are awarded in the form of an Electronic Benefit Transfer card, which acts like a prepaid debit card loaded with food stamps or cash, the more than 41 million people who participate in SNAP, the U.S. food stamp program, had no way of checking their benefits balance except by calling a toll-free number or manually re-logging into a website each time.
"I wondered why there wasn't a mobile banking app for the EBT card," says Chen. "You probably don't call your bank to check the balance of your account, why should you have to call the EBT card to know your balance?"
The app is now used by more than 5 million SNAP households and has helped SNAP recipients extend their benefits an extra day per month on average, a Harvard study found. This summer Chen launched a major expansion of the platform, now renamed Providers. Among the new offerings: a free debit account with no monthly overdraft, minimum balance or inactivity fees; information and updates on government programs; direct deposit of income and benefits, in some cases, three to five days early; and personalized discounts. To support the service, the company sells ads from health care, grocery and food companies. Says nominator Shannon Austin, a fintech consultant: "Propel proves you can do good and also do well, and that technology has the potential to dramatically improve the financial lives of those who struggle."—K.R.
---
High-Tech Poop Analysis to Improve Public Health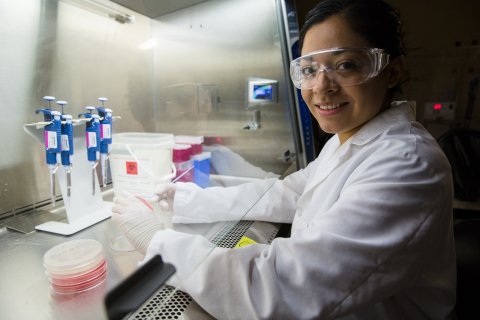 Casey Atkins/MIT
MARIANA MATUS, NEWSHA GHAELI — ­CO-FOUNDERS, BIOBOT ANALYTICS
Our poop, it turns out, contains a trove of useful health data, such as what viruses, bacteria and drugs are soon to become public health concerns. But getting at that data requires detecting extremely low quantities of drugs and viruses.
Matus and Ghaeli have developed highly-sensitive technology that can not only detect small levels but also tease out subtle insights from the data. For instance, it can distinguish between opioids that people have taken versus those they've flushed down the toilet. The technology has proven invaluable in giving officials early warning of disease outbreaks or rises in drug abuse, making it possible to target tests or treatments where they're needed. It also provides a more complete picture of what an area is experiencing than other health surveillance and diagnosis techniques. "Everyone has a voice in the sewer, where even hardly reached and underserved populations can be taken into account, without bias," says Nora D. Volkow, director of the National Institute on Drug Abuse.
Matus and Ghaeli's company, Biobot Analytics, has analyzed the wastewater of 98 million Americans. It has been instrumental in identifying surges in COVID-19 before testing results are in. Over the summer, Biobot worked with the Centers for Disease Control and Prevention and U.S. Department of Health and Human Services to sample more than 350 communities in 50 states and is actively testing in 140 communities, up from an initial seven in 2020. The company has also helped the World Bank establish wastewater analysis in Latin America. —K.R.
---
Making Voting Systems Safe and Transparent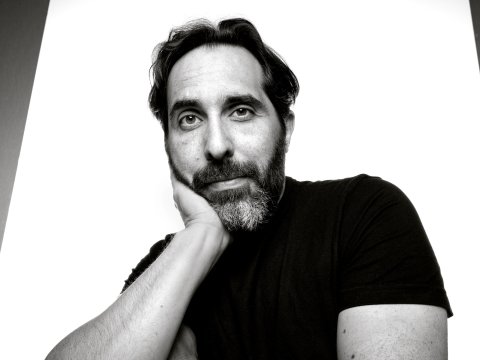 Peter Adams
BEN ADIDA - DIRECTOR, VOTINGWORKS
Many Americans are losing faith in the ballot box—and digital technology that provides no way of checking the results. Adida, a software engineer, is working to restore that trust by bringing a new transparency to the technology of voting machines.
In 2018, Adida founded VotingWorks, a nonprofit that is building voting machines and election management software that are fully open source, in which developers collaborate openly and make their code public. As Adida puts it, "Two voters in the same town might disagree on every issue yet vote using the same equipment. That equipment must be transparent, source code and all, so every voter can trust the outcome."
VotingWorks developed a software tool, Arlo, that verifies voting results by comparing a randomized sampling of paper ballots with the digital machine count. VotingWorks has used Arlo to audit election results in 10 states. This November, North Carolina counties used the program to verify election results without retaining VotingWorks to manage the audit, suggesting the technology can be managed by local officials. —M.G.
---
FOOD PRESERVATIVES THAT AREN'T TOXIC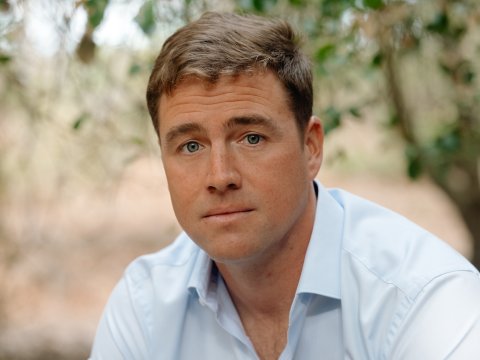 Rozette Rago
JAMES ROGERS - FOUNDER AND CEO, APEEL SCIENCES
Today, one in nine people around the world goes hungry, yet almost 25 percent of produce is wasted each year. A decade ago, Rogers, as a graduate student in materials science at UC Santa Barbara, wondered why. "The problem was not in the growing of food, but keeping it viable once it was picked and in transport to its final destination," he says. A better solution than plastic wrapping or artificial preservatives, Rogers thought, was to "use food to preserve food."
Rogers developed an invisible, protective coating for produce that is made up of lipids naturally found in the produce itself. Applied by spraying, dipping or brushing, the coating forms an invisible, odorless and edible (the FDA says it's safe) protective shield that retains moisture and resists oxidation. With the coating, avocados, apples, limes and cucumbers have a longer shelf life, without plastic wrappers.
Apeel-treated produce is now available in grocery chains in the U.S. and Europe, including Kroger and ShopRite. The company has forged partnerships in eight countries and recently raised funds to expand in Africa, Asia and Latin America. —M.G.
Read about more disruptors by clicking on the links below:
---