Playful technology that's pushing the edge of what's possible
---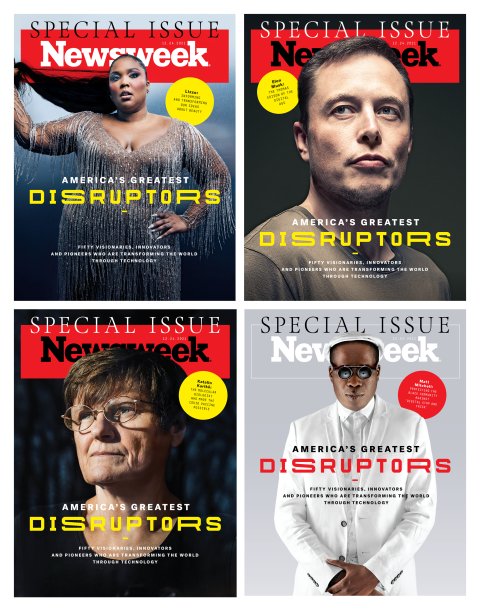 Master of the Metaverse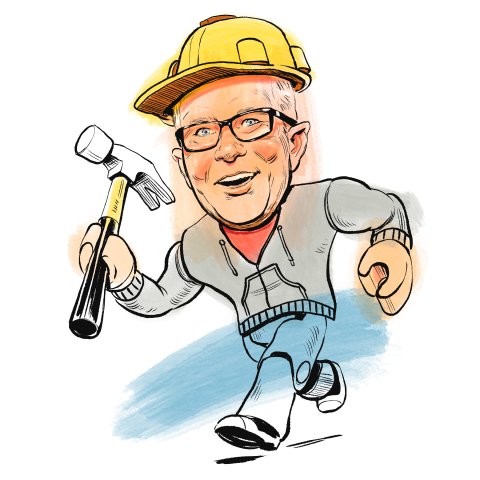 Britt Spencer
DAVID BASZUCKI — CEO, ROBLOX
Imagine a world in which you can be anyone you want—a superhero, a rock star, a science fiction monster or an angel. You can play games or meet up with friends. You can go anywhere in this world in an instant. You can live your fantasies. At least until your mother yells to turn off the computer and come to dinner.
That's the metaverse—a virtual reality online world defined, in part, by a computer engineer named David Baszucki and the company he started, Roblox Corp. Baszucki didn't invent the metaverse (the word was coined by novelist Neal Stephenson in 1992), but Roblox says it attracts 47 million active users each day from around the world—mostly children, who spent 11 billion hours there over three months last summer. Mark Zuckerberg of Facebook says the metaverse is the future; in October he renamed his company Meta Platforms. Microsoft is moving in as well.
Baszucki is years ahead of them.
"We're creating a platform where people don't just play, but they're starting to learn together, work together, experience entertainment together," says Baszucki via email. "Users provide the variety—millions and millions and millions of experiences. And it's built on civility and safety."
At a conference for software developers in October, Baszucki was introduced, and loudly applauded, as "the one and only Builderman." Builderman was his avatar—the computer-generated character he created to represent himself online in the early days of Roblox. But Roblox leaves most of the "building" to the developers and the youngsters who use the site, much as social media sites let you post your own stuff. There may be more than 30 million different games on Roblox, according to RTrack, a site that compiles Roblox statistics. The developers design games, stores, imaginary planets and such, and get paid if kids buy subscriptions and spend digital currency ("Robux") on admission fees or digital merchandise.
Baszucki, 58, schooled at Stanford, started an educational software company in 1989 with his brother, teaching kids basic science. "We saw that in addition to doing their physics homework, they were building stuff and creating stuff and watching what would happen when a car ran into a building," says Baszucki. That was the germ. He and a small team began work in 2004 on what is now Roblox.
When COVID hit, Roblox's popularity exploded. It became a haven for kids in lockdown. By one estimate, two out of three children between the ages of 6 and 16 now have accounts. They've made Baszucki a billionaire.
If you log on, through a computer, gaming console or VR headset, you'll find yourself in what resembles a vast, brightly colored video game. Many beginners' avatars are simple, like Lego figures, but Roblox provides tools to make them more elaborate. Reviewers generally say the Roblox metaverse is safe and welcoming but there have been cases of hate groups or sex clubs on the site; the company says it has a safety team of more than 1,600 working to shut them down.
A broader concern is that as the metaverse becomes more and more enticing, the real world—with annoyances like work, exercise and human contact—will seem dreary. Over Halloween weekend, Roblox had a massive outage, and social media sites filled with jokes about the horror of children having to go outside and see each other. Baszucki apologized and said his young users quickly returned.
"Together," he tells fans, "we are the architects of play." —Ned Potter
---
Prescription Gaming for ADHD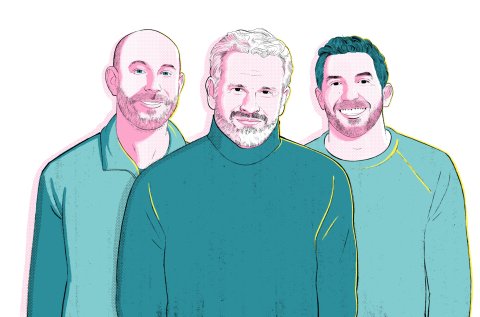 Alex Fine
EDDIE MARTUCCI, ADAM GAZZALEY, MATT OMERNICK - FOUNDERS, AKILI INTERACTIVE
Akili's EndeavorRX, is the first—and so far, only—video game approved by the Food and Drug Administration as a medical treatment, in this case for Attention-deficit/hyperactivity disorder (ADHD) in children ages 8 to 12. As company spokesperson Julie DiCarlo puts it, "For the first time, technology is not just delivering medicine, but is the medicine."
Created with neuroscientist Gazzaley's research and art director Omernick's game design, EndeavorRX is a racing game that uses sensory stimuli and motor challenges to target the part of the brain that plays a key role in attention function; as children play over time, algorithms adapt to their progress and personalize the treatment. After seven years of trials and a handful of peer-reviewed studies—in one, two-thirds of parents reported improvement in attention after two months of treatment—the FDA approved the game last year and it became widely available in 2021, via a doctor's prescription, for use on iPhones, iPads and Android devices. Next up: Akili is exploring digital therapeutic treatments for other conditions like multiple sclerosis, depression and COVID "brain fog." —Meghan Gunn
---
EXPANDING OPPORTUNITIES IN ESPORTS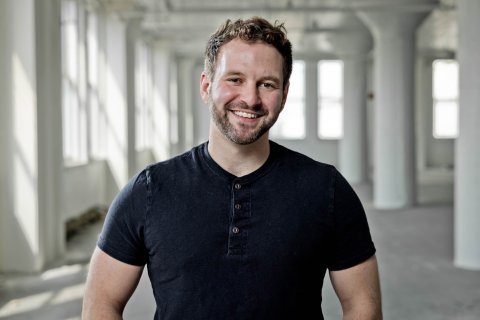 Nerd Street Gamers
JOHN FAZIO — FOUNDER AND CEO, NERD STREET GAMERS
Growing up, Fazio was a varsity-level soccer player, which he says helped him get into college and see the world. "What was most profound about soccer to me, though, was how it equalized opportunities for everyone, no matter their background."
Now Fazio is aiming to do the same thing for the burgeoning esports industry, where competitive video gamers vie for recognition and prize money, some superstar players earn as much as top pro athletes and viewership rivals that of traditional sports. One big impediment for aspiring gamers: the expensive equipment required to practice. "I realized that if competitive video games were going to be the same type of opportunity equalizer as traditional sports, we had to fix the access gap in technology," Fazio says.
Toward that end, Fazio, a software engineer, built Nerd Street Gamers, a national network of facilities that provides affordable access to high-quality equipment, and hosts tournaments and training camps. So far, 200 gamers have gone on from Nerd Street programming to professional careers and college scholarships. This year, the company continues in high-growth mode, raising $11.5 million to expand its digital esports platform, which offers first-of-its-kind low-cost access to coaching, camps and virtual tournaments, and opening a new 35,000-square-foot training and tournament esports campus in Philadelphia. —M.G.
---
Taking High Fashion Digital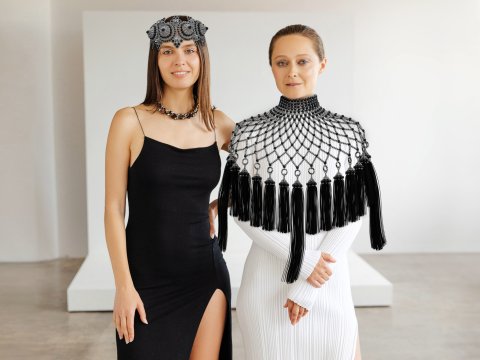 DRESSX
DARIA SHAPOVALOVA, NATALIA MODENOVA - FOUNDERS, DRESSX
It's a familiar trend to fashionistas: Buy an outfit, show it off on Instagram, then return or trash it—an often expensive and environmentally destructive habit (the fashion industry is one of the world's biggest polluters). Shapovalova and Modenova are hoping to change that cycle, working with high-fashion brands and 3D designers to create a marketplace of digital styles that cost a fraction of what consumers would pay for physical clothing and accessories (prices typically range from around $20 to $50).
Here's how it works: Shoppers digitally "try on" clothing made of pixels vs. textiles via an augmented-reality tool, choose their items, then send in a photo of themselves. Within a day or two, an image of them "wearing" the outfit arrives via email, ready to be shared on social media.
In addition to its own designs, DRESSX features outfits from more than 100 designers, including Patrick McDowell, Gary James McQueen and The Fabricant; this year it's also partnering with the luxury retail platform Farfetch on a pre-order campaign of digitized looks from brands like Dolce & Gabbana and Off-White. Also in the works: an NFT offering on Crypto.com that will include limited-edition styles through a dedicated digital storefront. —M.G.
Read about more disruptors by clicking on the links below:
---