People who are using technology to change the cultural conversation
---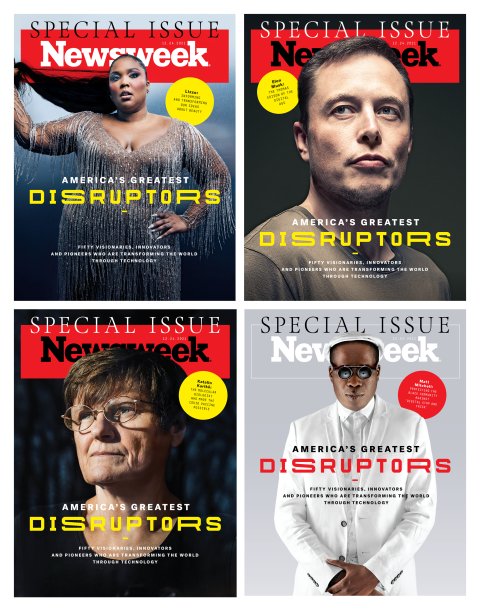 Globalizing Streaming Content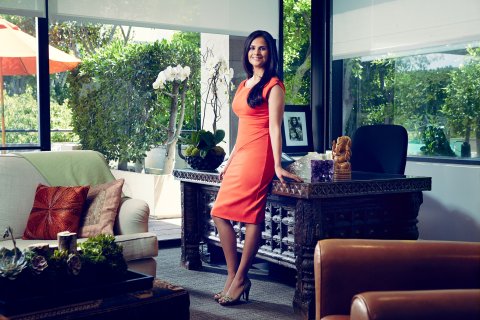 Christopher Patey/Contour/Getty
BELA BAJARIA — HEAD OF GLOBAL TV, NETFLIX
Who would have guessed that the breakout hits on American television this year would be Squid Game, a survival story from Korea, and Lupin, a French thriller about a Black gentleman thief? Even Bela Bajaria says there was no way to predict it. But as the head of global television at Netflix, it's her job to find the next big show—and if it comes from an unexpected corner of the planet, all the better.
"There has been this pervasive idea that only Hollywood exports stories, which I find really limits who gets to tell those stories," Bajaria says. "We're pushing beyond that and opening the doors to creators of all different types around the world."
Netflix is the world's largest streaming service, which makes Bajaria one of the most influential programmers in television. Show by show, she and her colleagues are changing our viewing diet. In the last two years, the company says American viewing of non-English language programs has grown 67 percent. Viewing of Japanese anime in the U.S. has doubled; so-called K-dramas from Korea have tripled. Competitors say they've seen similar trends—shows from one country doing remarkably well elsewhere.
COVID-19 has obviously played a role: People hunkered down at home and looked for interesting things to watch. If a series from Germany or Mexico trended on TikTok or turned up on best-shows-to-binge-on lists, people binged on it. Netflix makes it easy to cross borders; it dubs shows in 34 languages and offers subtitles in 37. Subscribers can see a larger slice of the world as a result.
Bajaria knows a bit about world-views from childhood experience. She was born in London to parents who had come from India. They moved to Zambia when she was little, and brought her to Los Angeles when she was 9 years old. "I was this Indian brown girl and I also had a British accent, and that was too many things at an age when fitting in felt more important," she says. "When you're a kid, you just want to belong. So I ended up watching a lot of TV to get rid of my accent." She says she learned American culture by binging on Bewitched and The Brady Bunch—and sounded like other Americans in two months.
"Now," she says, "I embrace being different and think it is a superpower. My 9-year-old self didn't know that."
Remember that television is still very much a business, and Netflix, with something like 175 million viewers in the U.S. (the company is selective about what numbers it releases), is now growing most rapidly in other countries. So it's looking for Brazilian shows that attract Brazilian viewers, or Spanish shows that will build a following in Spain. If that also means a more diverse offering of programs for subscribers in Tennessee or New Jersey, it may broaden viewers' perspectives, but it also helps the bottom line.
Still, says Bajaria, "The good news is it's not an either/or. The variety, quality and authenticity of our local content drives our business. And at the same time, great television is a mirror and a window. We think more people deserve to see themselves represented on screen, and that's the mirror part."
So what kept viewers watching Squid Game? (If you haven't seen it, the story, as told by director Hwang Dong-hyuk, involves people, down on their luck, forced to play children's games with win-or-die consequences.) Did they react to it because it was different? Or because it was familiar?
Bajaria says it was a bit of both. Hwang, she says, "made a very specific local story that was deeply Korean, but those ideas and themes connected much more broadly." —Ned Potter
---
IGNITING A SOCIAL JUSTICE MOVEMENT WITH A CELLPHONE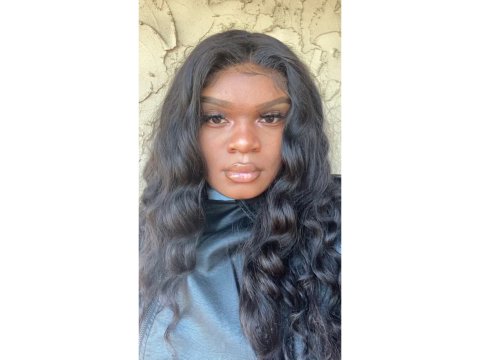 Courtesy of Darnella Frazier
DARNELLA FRAZIER — SOCIAL ACTIVIST
Frazier was not the first person to witness an act of police brutality, record it and have the recording go viral—that action dates back at least 30 years, to 1991, when Rodney King's beating by LAPD officers was filmed by a bystander on a nearby balcony. But Frazier is the one who, by taking a cellphone video of George Floyd's killing by a white Minneapolis police officer in May 2020, then posting it on Facebook, ignited a social justice and police reform movement that continues to this day—and who has inspired countless others to reach for their cellphones when they witness or are involved in racist encounters or acts of police violence.
Since Floyd's death, Frazier, now just 18 years old, has received numerous accolades for her actions, including a special Pulitzer Prize this year for "highlighting the crucial role of citizens in journalists' quest for truth and justice." She's mainly stayed out of the spotlight, though, choosing instead to continue to quietly shine a light on racism, police misconduct and, occasionally, random acts of kindness, via posts on her Facebook feed. She's also still grappling with the personal impact of what she calls "a traumatic life-changing experience," writing in a poignant post on the anniversary of Floyd's death: "It changed how I viewed life. It made me realize how dangerous it is to be Black in America." —Meghan Gunn
---
Policing Big Tech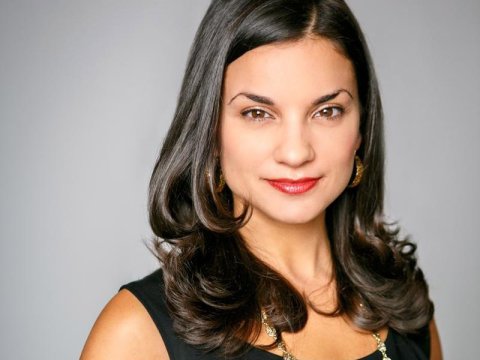 Violetta Markelou
KATIE PAUL — DIRECTOR, TECH TRANSPARENCY PROJECT
Trained as an anthropologist, Katie Paul's road to becoming a social media and big tech watchdog began with witnessing the trafficking of ancient artifacts, often through Facebook groups, in the Middle East and North Africa. Now she and her team at the Tech Transparency Project are trying to hold tech companies like Facebook, Google, Apple and Amazon accountable for adverse influence and criminal activity that occurs on their platforms.
For instance, in 2020, TTP issued several reports about militia groups using Facebook to organize and recruit; that put pressure on Facebook to ban these groups and program their algorithm to flag keywords like Boogaloo, the name of a far-right anti-government extremist movement. This year, they've spurred Facebook to change its ad policies after finding that the site allowed minors to be targeted by content promoting anorexia, alcohol, gambling and pill parties. "When they announced these changes under pressure, we didn't just congratulate ourselves and move on. We went back and examined them again, mostly to find that they didn't follow through on their promises," says Paul, echoing revelations made in September by Facebook whistleblower Frances Haugen that the company continues to prioritize profit over stemming misinformation, political polarization and criminal activity.
Still, Paul and TTP, an initiative of the nonprofit Campaign for Accountability, plan to continue fighting. Recently, they've released new reports on militia groups and teen targeting, as well as tackling human smuggling and Apple's covert lobbying to prevent legislation forcing changes in its app store. —Kerri Anne Renzulli
---
Apps for the Trans Community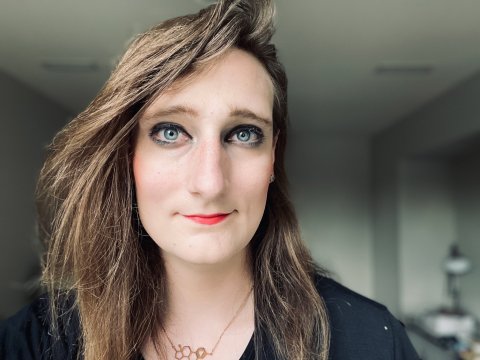 Euphoria
KATHERINE ANTHONY - CO-FOUNDER, CEO, EUPHORIA
When Katherine Anthony was gender transitioning, she found herself wishing there was an app that could help. "There wasn't anything at the time that helped synthesize all the information regarding transition, life in the U.S. as a trans person, or even just keeping track of all of my goals," she says. So she set about building it herself with help from her co-founder and friend Patrick McHugh.
Their company, Euphoria, now runs a suite of five free apps used by an estimated 80,000 transgender people in the U.S., or about one in every 25. The flagship app, Solace, aims to be a compendium for gender transition, offering such useful information as how to find health insurance coverage and get legal assistance to change a name. Bliss, a new app that launched November 15, is a tool for putting money aside for future goals, such as hormone therapy or gender confirmation surgery. Also in the works: a platform focused on mental health. Overall, Anthony says, the response has been positive, with user polling showing that the apps have helped reduce stress and other negative emotions and "helped a lot of people become who they are." —K.R.
---
CELEBRATING BEAUTY IN ALL FORMS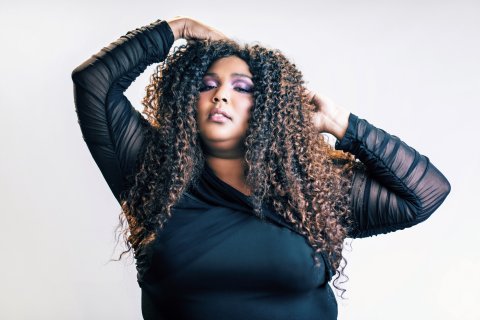 Patrick Fouque/Contour/Getty
LIZZO — SINGER-RAPPER, ADVOCATE
Forget body positivity. Lizzo, the singer-rapper turned style icon, is using social media to advocate "body neutrality" and she's doing it just like she does everything else—fiercely.
The goal is to get people to embrace a more inclusive definition of beauty and to decrease pressure, as Lizzo said earlier this year, "to show a digitally distorted version of ourselves, reinforcing the idea that our beauty in real life is not good enough." And she's using Twitter and Instagram as her megaphone, with posts showcasing her curves, her fashion sensibility, her twerking prowess and her point of view. Then there was the unedited nude selfie in April, posted when she announced her involvement in Dove's Self-Esteem Project.
More recently, she's posted video clips admonishing "the haters" in her latest single "Rumors" (sample lyric: "While you're spending all your time tryna break a woman down/Realer shit is going on, baby, take a look around") and of her appearance at Art Basel, where she created a painting with her behind and appeared onstage in a white-sequined leotard with the words "The Body" emblazoned on it.
Lizzo's message is one of self acceptance and ultimately, as she told Essence in a cover story out this month, she'd like to help shift the cultural conversation away from how people look to their inner beauty. "It's exhausting," she said. "And that's the point. I don't want to talk about this anymore. We should be neutral about bodies." —Diane Harris
Read about more disruptors by clicking on the links below:
---