The year started off with the promise of vaccines, the world reopening and socializing in person once again, but the resurgence of COVID-19 with Delta, and now Omicron, variants makes the comfort of losing yourself in the pages of a book all the more appealing. Luckily, 2021 provided a plethora of intriguing options to pique any interest—from thrillers on this planet and in space to a Dustbowl family saga, or from the real-life promise of artificial intelligence to the heartbreak wrought by addiction and gun violence. Here are Newsweek's picks for the best books of 2021, fiction and nonfiction treasures that helped us get through another challenging year. ­
Fiction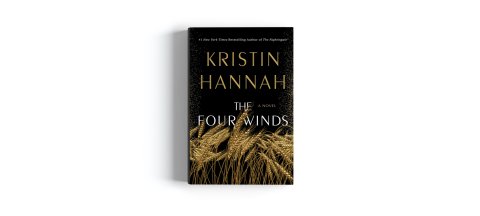 The Four Winds
By Kristin Hannah | St. Martin's Press | $28.99
Hannah's brutally beautiful latest novel unfolds in 1930s Texas, where the Martinelli family must choose between the blighted dust of the land they love dearly, or face the unknown country to the west.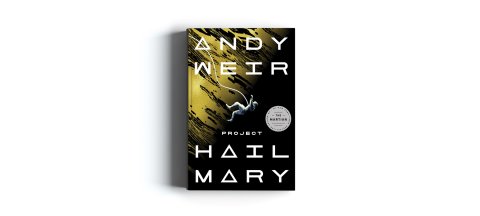 Project Hail Mary
By Andy Weir | Ballantine Books | $28.99
From the author of The Martian and Artemis comes another interstellar story, in which the sole survivor of a mission has the weight of the world on his shoulders. Weir spins a space yarn in a way only he can. Fans of his earlier works won't be disappointed.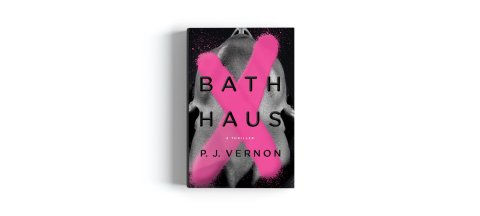 Bath Haus
By P.J. Vernon | Doubleday | $26.95
This fever dream of a thriller follows a former addict who finds himself living the life of his dreams, or so he thought. Oliver Park is living with his partner, a distinguished, older, surgeon, who has given him everything he's ever wanted. But Oliver risks it all at a bathhouse, unleashing a nightmarish spiral of events that won't stop in this chilling, compulsively readable tale.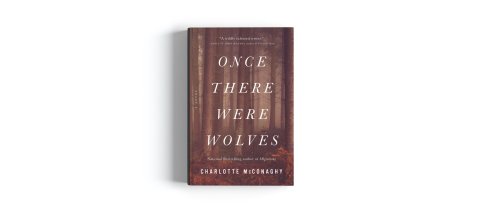 Once There Were Wolves
By Charlotte McConaghy | Flatiron Books | $27.99
A stunning amalgam of environmental fiction and a deep exploration of personal relationships begins when biologist Inti lands in the Scottish Highlands with her sister, Aggie, who does not speak a word. To the chagrin of the locals, Inti is there to reintroduce endangered wolves into the region, but some residents are willing to do anything to stop her. An exceptional book that captures the soul and breaks the heart, only to put it back together again.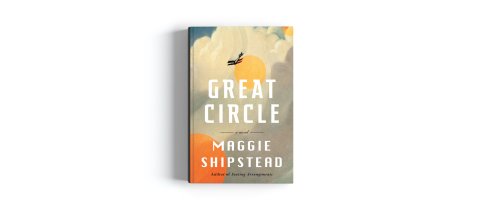 Great Circle
By Maggie Shipstead | Knopf | $28.95
Maggie Shipstead defies gravity and expectations with her best work to date. The epic tale of a young girl, Marian, who will stop at nothing to take to the skies grows with each page, as richly imagined details bring to life a woman who doesn't neatly fit into the box life has given her. Interwoven is the story of Hadley, cast to play Marian on film. Every character is extraordinarily real, making for a stunning story that will wrap you up in its complex web and keep you there long after the final word.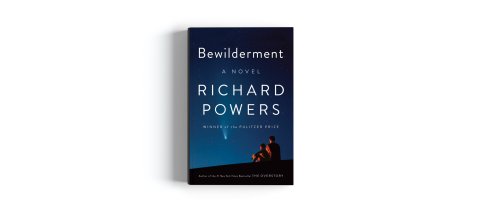 Bewilderment
By Richard Powers | W.W. Norton & Company | $27.95
This slim novel is nothing short of transportive, starting from the very first line. A scientist, shattered by his wife's untimely death, struggles to raise his unusual young son in a world that wants to mold him into something he is not. When he is introduced to a treatment that may change everything for the both of them, he must decide which path he'll travel. Powers expertly grapples with existential questions, interspersing beatific rays of hope throughout the story like sunbeams.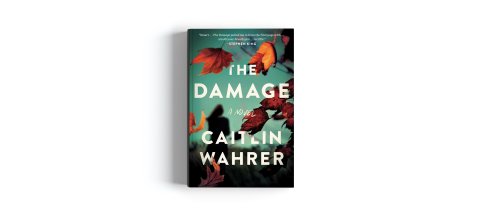 The Damage
By Caitlin Wahrer | Pamela Dorman Books | $27
At first glance, a book that could have been like so many others, The Damage manages to be wholly original, no easy feat in contemporary fiction. The life of a young lawyer, Julia, is turned upside down when her brother-in-law lands in the hospital after a violent sexual assault. The family is nearly shattered as Nick's older brother Tony's protective instincts drive him to the brink. Wahrer's emotionally charged and raw debut is made to be devoured in one sitting.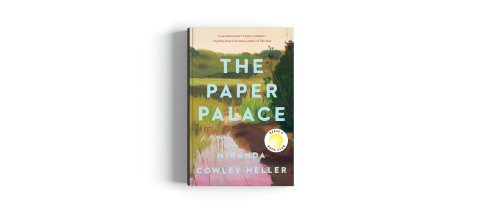 The Paper Palace
By Miranda Cowley Heller | Riverhead Books | $27
The Paper Palace is the perfect summer story, profoundly relatable and deeply enchanting, set against a backdrop of sunshine and salt air. Over 24 hours, Elle, a married mother of three, embarks upon an affair with her childhood love as both families spend the summer holed up in their longtime getaway. We are thralled as Elle struggles to decide upon which path her destiny lies, and to consider what shadows lurk in the past that make it so difficult for her to move on.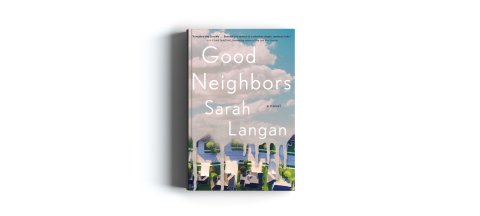 Good Neighbors
By Sarah Langan | Atria Books | $27
Suburban noir unlike anything we've read this year gets increasingly more disturbing as the pages progress. Beautiful Maple Street, a Long Island community, belies something sinister lurking beneath the beautiful homes and cheerful families. When a rock star and his beautiful wife move to the neighborhood, things begin to unravel as tensions grow among its residents. Then one of the children falls into a sinkhole that opens up in a park nearby, and things only get darker from there.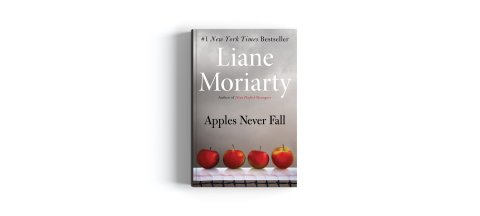 Apples Never Fall
By Liane Moriarty | Henry Holt and Co. | $28.99
Moriarty's deep imagination and heartfelt writing shines with the introduction of the tennis-loving Delaney family. The bond among the family's four adult children is riven when their matriarch disappears without a trace. Is their father hiding something? And who is the mysterious young woman at their parents' house? Moriarty manages to tenderly capture the intricacies of family life in a most entertaining and enthralling way.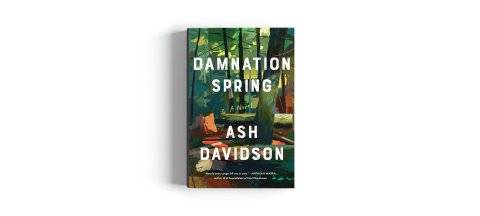 Damnation Spring
By Ash Davidson | Scribner | $28
You might remember this book from Newsweek's holiday gift list, where we called it one of the best books we've read this year. We stand by it. When an outsider comes to a California logging town asking questions about the water supply and whether it might have something to do with the string of tragedies that have befallen its residents, trouble erupts in the community. Davidson grapples with some of life's most profound questions with an elegance that is unmatched in modern fiction.
Nonfiction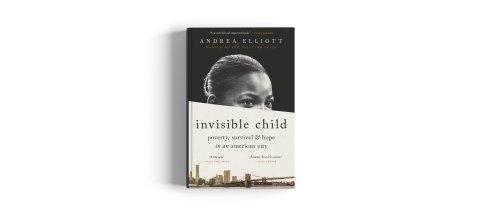 Invisible Child: Poverty, Survival & Hope in an American City
By Andrea Elliott | Random House | $30
Journalist Elliot immersed herself with a New York family for years to put together this unmatched work of nonfiction. We are introduced to young Dasani, one of eight siblings, as her family struggles to make their way out of a homeless shelter in Brooklyn. We follow her through her formative years, every day a struggle, cheering her on as she is faced with trauma, distress and heartbreak, in this deeply affecting, poignant, masterful feat of literature.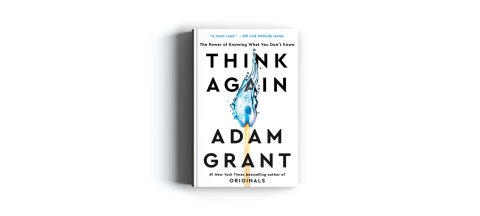 Think Again: The Power of Knowing What You Don't Know
By Adam Grant | Viking | $28
Renowned Wharton professor Grant spotlights one of the most important and impactful themes of our time: questioning one's own deeply held beliefs. Grant frames true knowledge as not knowing everything, but rather, listening as if we knew nothing at all in this intrepid book that is what our present moment requires.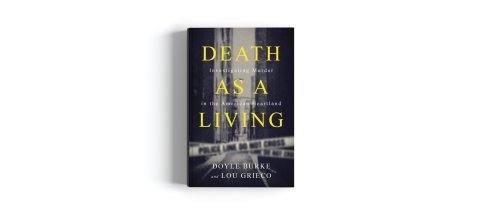 Death as a Living: Investigating Murder in the American Heartland
Doyle Burke and Lou Grieco | Inkshares | $19.99
A homicide detective draws on more than 30 years in an Ohio police department to share experiences that are awe-inspiring, heartrending and even funny. Entertaining and thought-provoking, Burke blends vignettes from his time on the beat with deeply considered ideas on policing.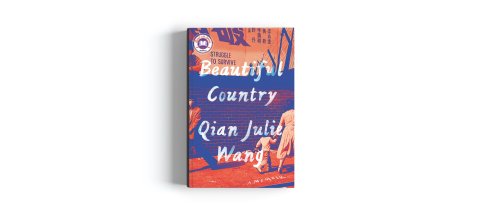 Beautiful Country: A Memoir
By Qian Julie Wang | Doubleday | $28.95
Seven-year-old Qian lands in New York City as an undocumented child from China at the start of this searing memoir in which the stark differences in her changed circumstances are examined. The author weaves the story of her life and that of her family in a beautifully lyrical way through anecdotes buried like treasure throughout the pages of this book.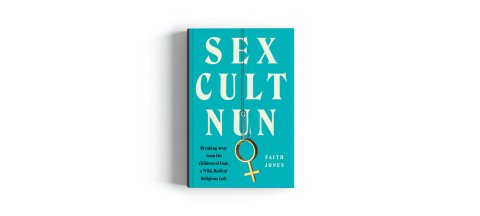 Sex Cult Nun: Breaking Away from the Children of God, a Wild, Radical Religious Cult
By Faith Jones | William Morrow | $27.99
The no-holds-barred story of growing up in an extremist religious cult preparing for the end of days is hard to put down from its very first sentence. Jones brings us along as she tries to navigate a world few of us can imagine while contending with the conflicts of love, loyalty and growing up.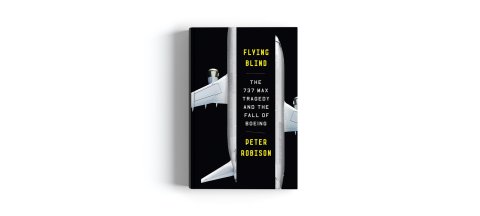 Flying Blind: The 737 Max Tragedy and the Fall of Boeing
By Peter Robison | Doubleday | $30
Robison manages to make a true story as fascinating and shocking as fiction by going behind the scenes of how American giant Boeing spiraled into crisis, from its nascent beginnings to two tragic crashes in 2018 and 2019. The revelations brought forth are disquieting and distressing, and Robison gets to the very core of how the company got where it is today.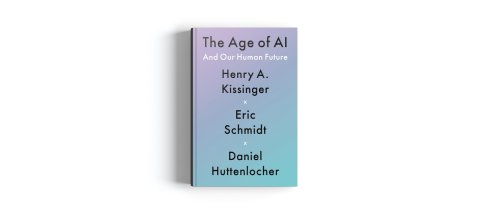 Age of AI: And Our Human Future
By Henry A. Kissinger, Eric Schmidt and Daniel Huttenlocher | Little, Brown and Company | $30
An all-star team of intellectuals comes together to analyze artificial intelligence, explaining the ways in which it can detect patterns that are beyond human capability and its implications for medicine, gaming, the military and more. This is an illuminating view of how AI will become only more integrated into our lives and the opportunities it can provide—as well as its limitations.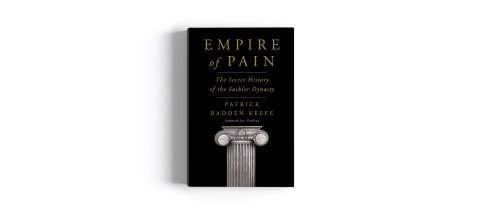 Empire of Pain: The Secret History of the Sackler Dynasty
By Patrick Radden Keefe | Doubleday | $32.50
Keefe provides the most in-depth look at the family behind Purdue Pharma, the maker of OxyContin, to date, in a book that will take you to the very edge of losing faith in humanity and all the way back again. In staggering detail, Keefe unearths the sheer breadth of corruption that unleashed terror on a nation, with his characteristic grace, clarity and honesty.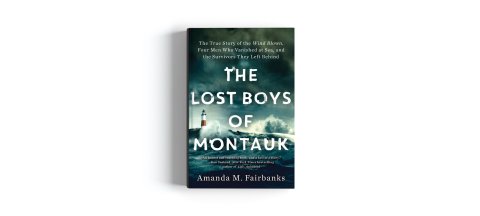 The Lost Boys of Montauk: The True Story of the Wind Blown, Four Men Who Vanished at Sea, and the Survivors They Left Behind
By Amanda M. Fairbanks | Gallery Books | $28
On the surface, this portrait of a group of young men lost at sea is so much more than that: an exploration of a community, a sociological study and a tender probe of what it means to choose a life that is always on the brink of destruction. Fairbanks paints a fine picture of the Long Island hamlet of Montauk as it is and as it once was, interspersing an intriguing story with dollops of glittering history.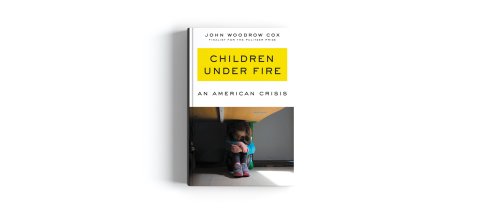 Children Under Fire: An American Crisis
By John Woodrow Cox | Ecco | $28.99
An immediate contender for the best work of nonfiction this year, Children Under Fire frames America's gun violence crisis from the perspective of the young people it affects. In such a well-documented, relentlessly dissected area, Cox manages to bring to light new and unexcavated insights while remaining even-keeled, tackling issues of massive debate with great lucidity.