2022 Ford Maverick Review: Well-Executed Trucklet Positioned To Be an Industry Disruptor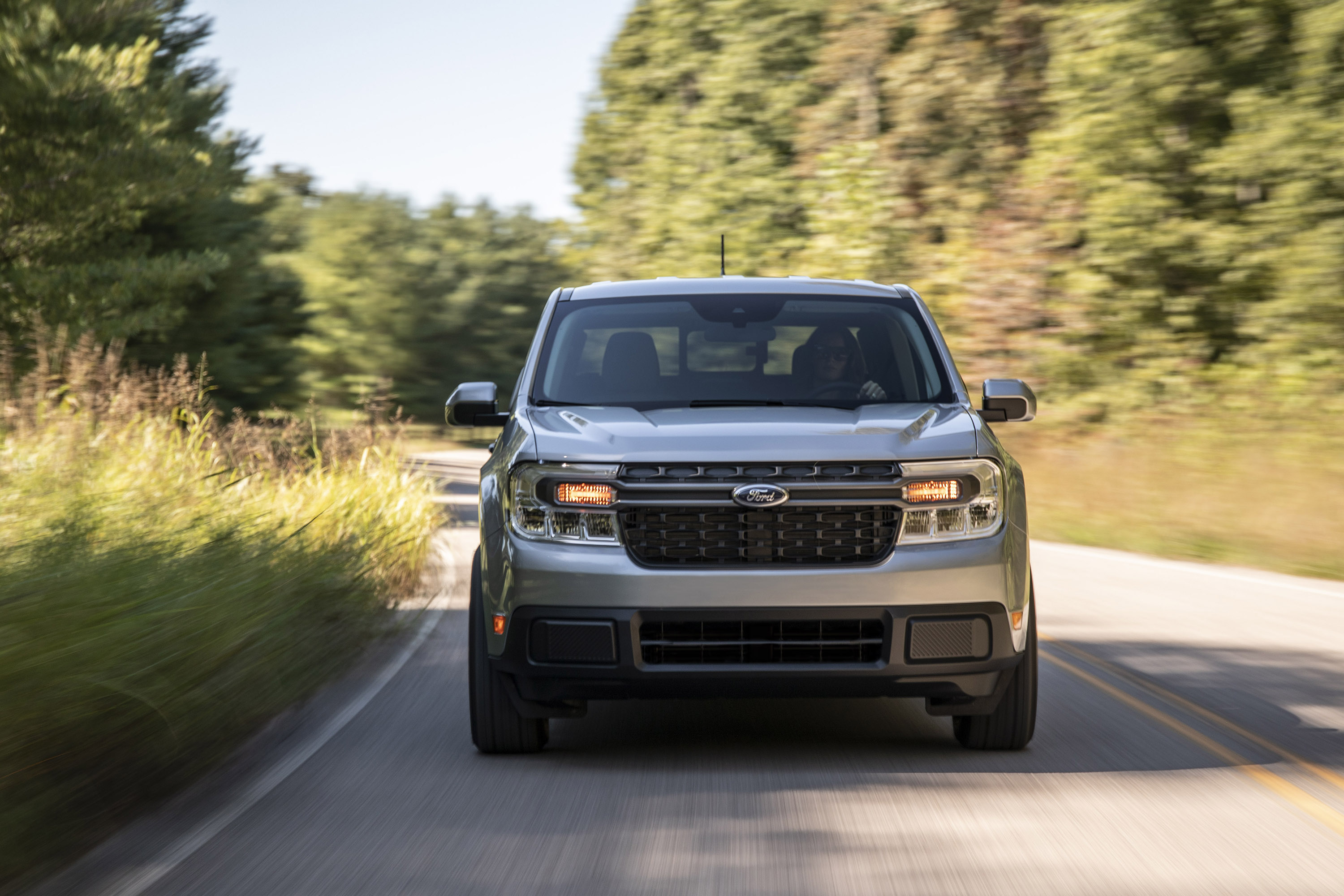 Potential buyers and truck enthusiasts were excited about the 2022 Ford Maverick when it debuted in June and with good reason. Ford promised a compact truck that was all truck, not a crossover with a bed like the Hyundai Tucson. They delivered on all accounts
The Ford Maverick, though built on the same platform as the Ford's Bronco Sport and Escape is thoroughly a truck. Sure, you can argue that it's unibody design and crossover-like handling make the Maverick closer to its underpinnings brethren than the Ford F-150 or Super Duty, but getting behind the wheel will quickly change your mind.
Ford makes the Maverick in three trim levels: XL, XLT, and Lariat. Buyers can get each of those grades with either a turbocharged 2.0-liter four-cylinder or 2.5-liter four-cylinder hybrid engine that pairs with an electric motor.
The hybrid delivers 191 horsepower and 155 pound-feet of torque while the turbo-four makes 250 horsepower and 277 pound-feet of torque.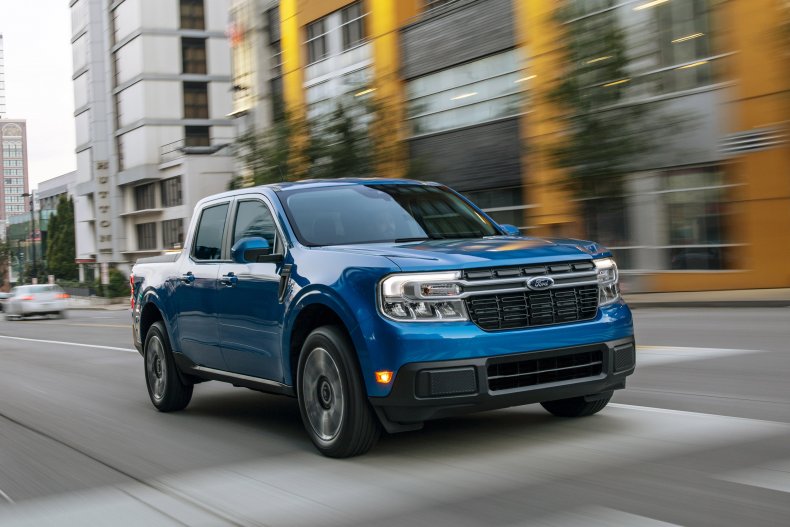 In traditional fashion, the fuel-conscious hybrid is slower off the line than its turbo counterpart but it feels equally up to the task of highway driving when at speed. Sure, put the pedal down and the turbo will take off, but in the usual daily driving scenarios encountered during two days testing in Nashville, they both out performed expectations.
The hybrid does have major appeal for fuel-conscious drivers. Ford estimates that the powertrain delivers 40 mpg in the city and has an EPA-estimated range of 500 miles on a single tank of gas.
Spongy brakes, even when in Tow/Haul mode (one of five standard drive modes) were an issue with the Maverick hybrid with their ineffectiveness exacerbated by winding rural roads while towing.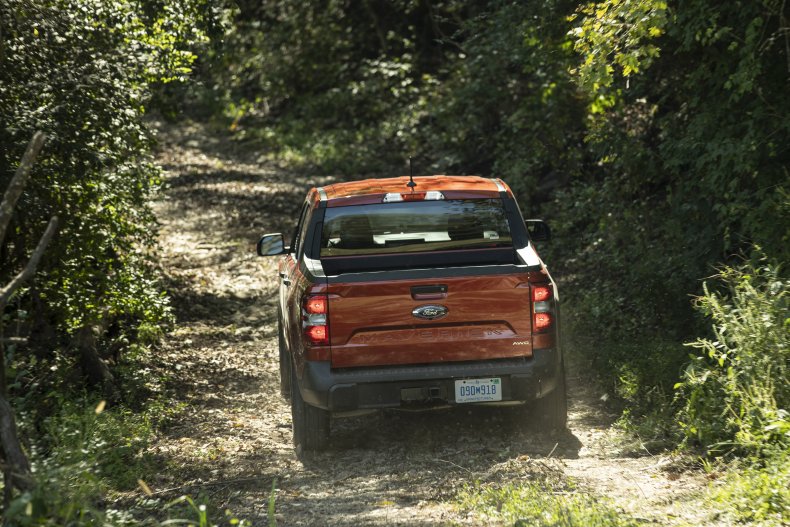 Hybrid-powered Mavericks can tow up to 2,000 pounds while those with the EcoBoost engine have a 4,000-pound capacity, when properly equipped.
Ford hasn't made Maverick to be an off-roader. Still, it's just as capable as a modern crossover on dirt trails and rocky paths, especially when equipped with the proper packages.
The exterior design of the Maverick lends itself to modification, and not just bull bars and graphics packages. Ford's team designed the truck bed to be easily added onto by DIYers and has created video resources and plans for them. Want a bike rack in the 4.5-foot bed but don't have the money for traditional equipment? Ford's design team has a plan for that.
The company has also launched a series of "Hack Your Maverick" video tutorials about the truck's versatile bed on YouTube to help out intrepid home customizers.
The interior is just as innovative, if not more so. The split door arm rests are more than just functional in their design to allow for a one-liter water bottle to fit in the door. Using the handle as a grip to close the door is such an easy solution it makes one wonder why more vehicles don't employ the design.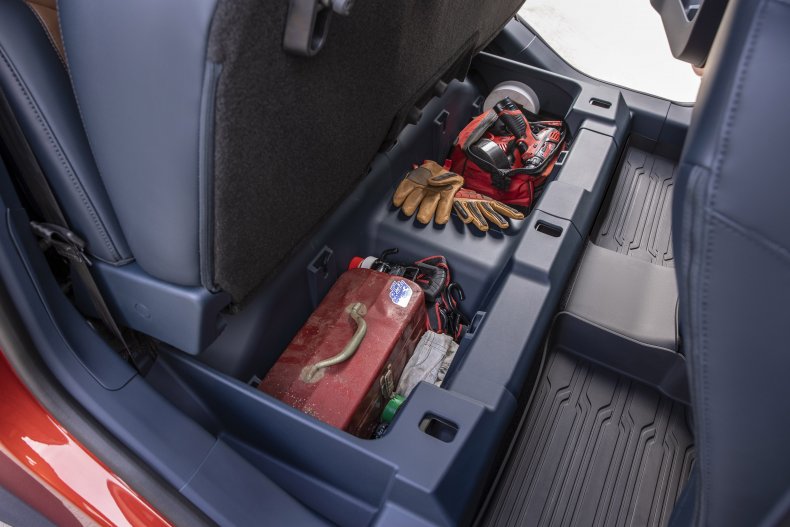 Under the rear seats, which have enough legroom to accommodate adults, there's a storage bin that's deep enough to fit in a basketball and nearly as wide as the truck. That's the space where groceries and other purchases will go in the absence of a trunk and it's by no means a compromise situation.
Ford's Integrated Tether System allows enthusiasts to 3D print or purchase pre-made storage solutions for the eight FITS receivers in the cabin. Extra cup holders, a tablet holder, and charging cable cord organizer are among the options.
Though it is a usable storage space, the large cubby next to the infotainment touch screen is a questionable piece of the Maverick puzzle. Though usable - a garage door opener fits there with ease - the sight of a fist-sized hole next to the standard 8-inch infotainment touch screen is less than desirable.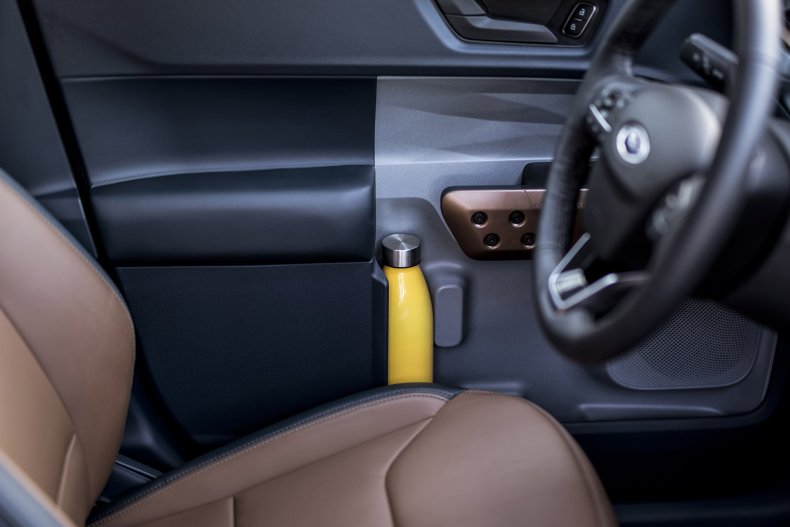 Comfort and appointments help the Maverick punch above its class. Feelings about the molded plastic vent surrounds are mixed, but the darker the tint, the more forgivable the design. It's something completely different than anything else in the industry (let alone in a truck) and Ford should be applauded for trying it here.
Maverick wins with safety tech too. Each one gets Ford Co-Pilot360, a safety and driver assist suite of technologies that includes pre-collision warning with assist (automatic emergency braking) and automatic headlights. Adaptive cruise control, blind spot monitoring, rear cross traffic alert, lane centering, and evasive steering assist are available.
Ford delivered the goods when it comes to pricing as well. The 2022 Ford Maverick starts at $19,995 and can top out around $35,000 with accessories added on to the top-tier Lariat trim level.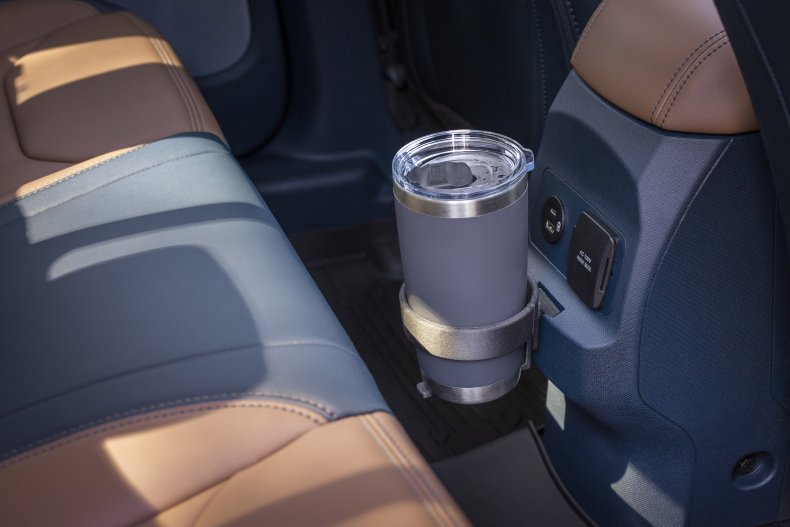 With Maverick, Ford has hit the nail on the head concerning design, power, pricing and comfort. It's a truck that should be on the consideration list for nearly everyone who would traditionally be in the market for a small car. But it isn't just a cute trucklet. The Maverick is 100 percent truck with the towing and hauling capability that is bound to make it popular with customers.