The fifth-generation of BMW's electric powertrain technology has a new home. The 2022 BMW i4 has been revealed as the company's first fully electric performance vehicle of its new era of electrification.
Debuting in i4 eDrive40 and i4 M50 models, the BMW sedan features the hallmark looks of the BMW 4 Series combined with the drive dynamics and technology one has come to expect from the company.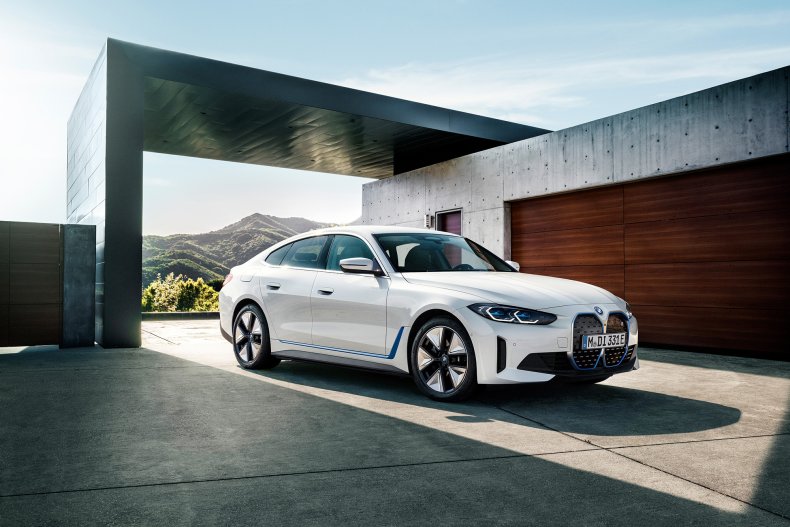 The electric car has some unique body design elements that set it apart from the 4 Series, including standard 18-inch light-alloy wheels, active air flap control at the bottom of the grille, a rear diffuser where tailpipes would traditionally be, and black skirts. The sportier 2022 i4 M50 gets Cerium Grey trim pieces, mirror caps, and an M-specific spoiler.
The car's high-voltage 83.9 kilowatt-hour (net) lithium-ion battery measures just 4.3 inches tall and is mounted near the floor of the car. BMW sources the battery's lithium from Australia and passes it on to battery makers, which allows the company to ensure environmental, sustainability, and human rights standards are being upheld.
The power plant in the i4 eDrive40 gets 335 horsepower and 317 pound-feet of torque out of its rear motor. The i4 M50's front motor achieves 255 horsepower while its rear gets 308 horsepower. Torque numbers of the M50 have yet to be released by the company.
The 2022 BMW i4 eDrive40 has an estimated range of 300 miles. The sportier 2022 BMW i4 M50 can go 245 miles on one charge.
Batteries in the i4 lineup can charge at up to 200 kilowatts via a DC fast charger and have a maximum speed of 11 kilowatts via a Level 2 charger. Using fast-charging stations, the car can get up to 90 miles of range in just 10 minutes. Owners receive a $100 EVgo charging credit upon purchase.
Regenerative braking can reclaim some of the car's lost power at the maximum rate of 195 kilowatts on the i4 M50 and 116 kilowatts on the i4 eDrive40.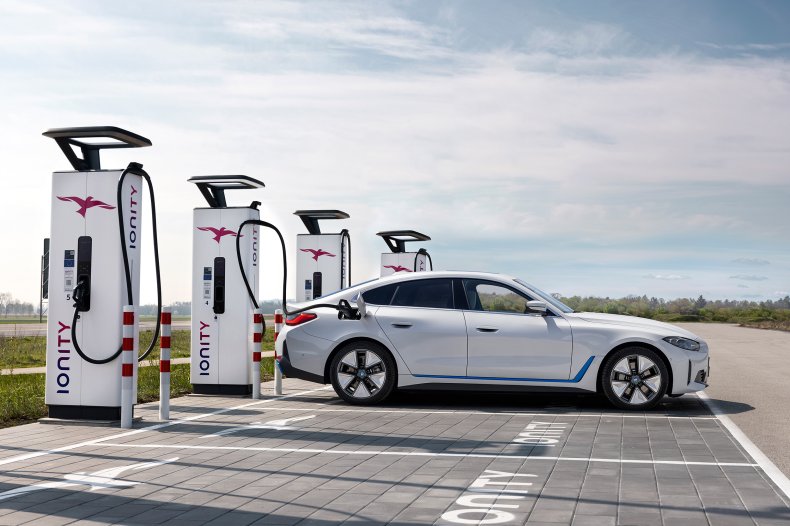 The battery module causes the i4's center of gravity to be lower than the traditional 4 Series sedan. Specialty sports car technology and equipment work together to ensure that the vehicle delivers precise handling, engaging drive dynamics, and a smooth ride.
The 2022 i4 M50 is a dual-motor car that offers electric all-wheel drive, which can be optimized based on driving conditions. All i4s get launch control functionality.
A standard acoustic pedestrian protection system emits an artificial sound at speeds up to 19 mph, warning passersby of the car's closeness. The BMW i4 M50 has a unique drive sound that features a "particularly energy-charged tone," according to a BMW release.
Blue design accents dominate the interior, as they do in other BMW EVs, while price point-appropriate appointments abound. The i4's available large sunroof measures 34.1 inches wide by 23 inches long.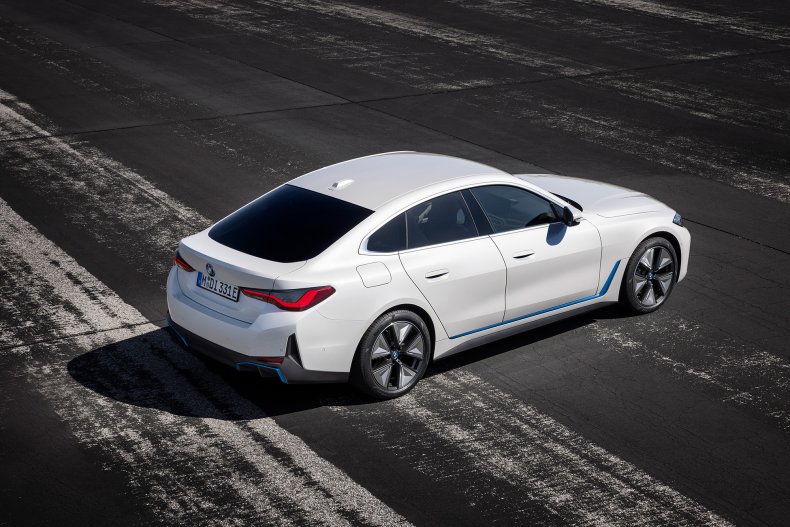 A 12.3-inch infotainment touch screen and 14.9-inch driver information screen are located under a single housing and feature anti-reflective glass. Buyers get a standard 10-speaker audio system, or they can upgrade to a 16-speaker system. The car's head-up display showcases speed, safety, and navigation information.
BMW iDrive, the company's infotainment operating system, utilizes a series of voice and touch commands to activate various functionalities based on user needs. New technology allows owners to carry their sating, steering wheel, navigation, and infotainment system preferences over to new BMWs they travel in simply by creating a BMW ID profile via smartphone. The information is stored in the BMW Cloud.
A variety of advanced driver assistance system technology is standard and available on the i4. This includes adaptive cruise control, forward collision warning, lane departure warning, and lane centering tech.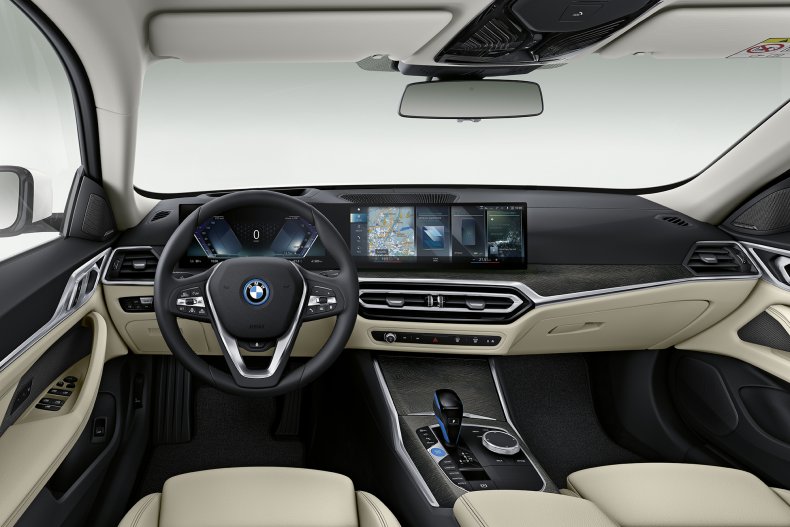 The new i4 is expected to arrive in the U.S. in the first quarter of 2022. Pricing for the 2022 i4 eDrive40 starts at $55,400. The starting MSRP of the 2022 i4 M50 is $65,900. There is an additional $995 destination fee for each vehicle.