'As 2022 as it Gets': Clip Shows Virtual Front Desk at Doctor's Office
A video has gone viral on TikTok after a woman showed how, like many businesses, her doctor's office has adopted the option to work from home.
In the video, now viewed over 2 million times, TikToker @dinosoph showed footage from a recent trip to the doctor where the woman behind the front desk appeared on the screen of an iPad.
"This is as 2022 as it gets," @dinosoph captioned the video.
In text written over the footage, @dinosoph wrote "the front desk at my doctor is literally working from her living room."
Commenters on the video shared mixed reactions with many envying the virtual job though others claimed it's "too much."
When the coronavirus pandemic hit the United States almost two years ago, the way millions of Americans worked changed. For some, those changes will last for years to come.
The shift led many companies to announce that their work from home policies would remain indefinitely. In January 2021, Forbes reported that some of the companies who have adopted these permanent policies included Dropbox, Twitter and Slack.
According to Gallup, in September 2021, 45 percent of full-time employees in the United States were working from home at least part of the time. Ninety-one percent of employees in the U.S. who work at least some of their hours remotely said they hope the ability to work from home persists after the pandemic.
Commenters on the viral video poked fun at the arrangement with one person writing "Copay? No. I'll just turn off the [iPad.]"
"Lmao and they still have a shield to protect the screen lol," said another, noting the iPad was propped up behind a clear divider.
Others suspected that the reason for the setup might be because the woman has COVID-19 though is still able to work from her home this way.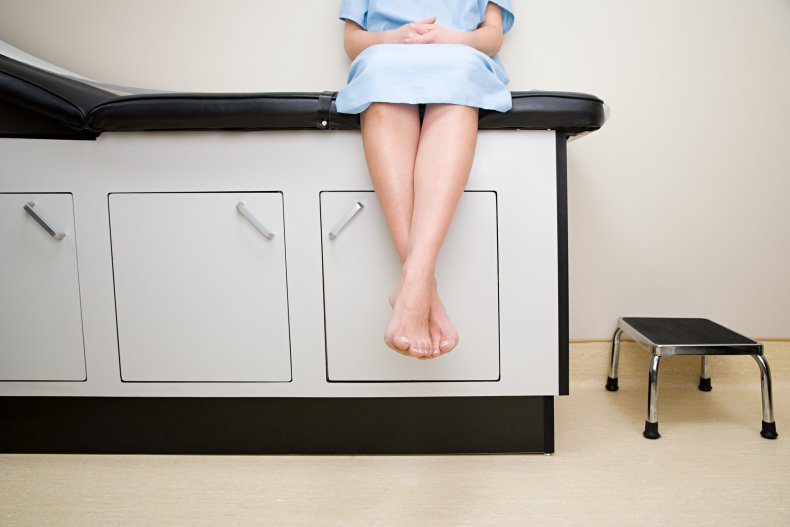 Some commenters seemed to think that @dinosoph took issue with the arrangement which she clarified in a follow up video.
"There's nothing wrong with her working from home," she said. "I work from home full time, I think it's great. I've just never seen a virtual front desk receptionist so when I walked in I just kind of, like, laughed and was like 'Oh that's funny I've never seen that,'"
She said the woman was able to do everything she needed to do so, "who cares where she's doing it from."
She also noted that the woman actually saw the original video herself.
A comment below the viral video from TikTok user @healthywith_e_ identifies herself as the woman in the video.
"That's me! Lol Technology at its best!...," the woman said.
Newsweek contacted @dinosoph for comment.