2022 Nissan Ariya's Easter Eggs Amplify the Beauty Behind the Bold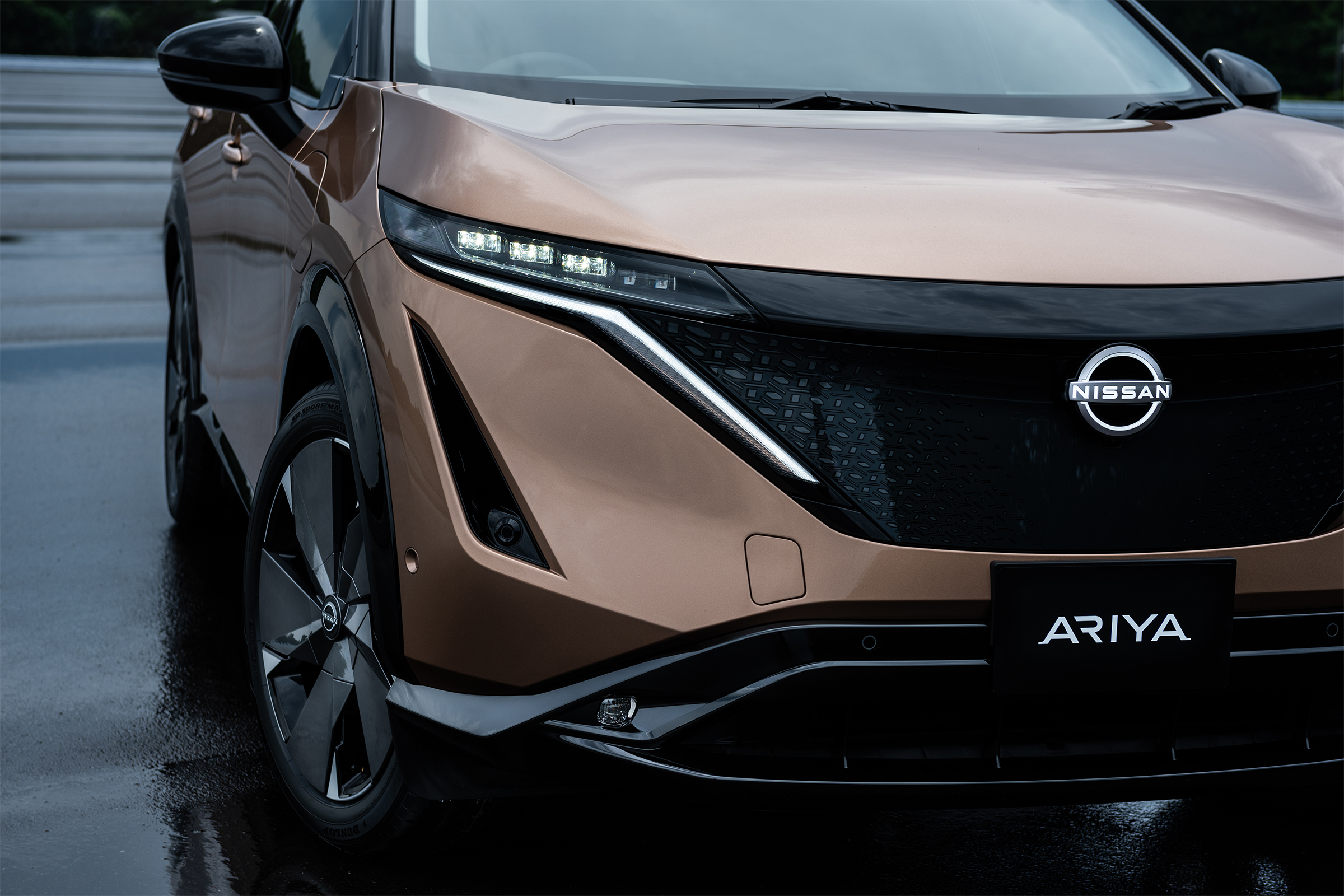 The delicate balance of shape, application of color or even the clear intention behind a single line, elevates a vehicle's design to resonate with with those who see it.
The 2022 Nissan Ariya electric SUV took inspiration from Japanese artisans to change how vehicle design is experienced, both inside and out, with clear intention. The result of these efforts comes in Nissan's new styling direction called Timeless Japanese Futurism, which will define the company's products from here on.
The Nissan Ariya is the first mass-produced all-electric crossover developed and built in Japan. It's also the first production model to represent Nissan's new electrified brand identity, based on the Ariya Concept, which was first shown at the 2019 Tokyo Motor Show.
As a part of the new design concept, distinct patterns and symbols have been integrated into key spots on the vehicle to convey the Ariya's Japanese heritage and influences. The most prominent of these is a stylized kumiko pattern — a traditional Japanese woodworking technique that arranges complex, intricate geometric shapes into captivating art.
Kumiko-inspired patterns can be found on the Ariya's exterior front shield, as well as several places inside the cabin. The pattern's use of negative space made it a perfect design enhancement to house lighting and speakers without disrupting the room-like interior atmosphere, according to the car's designers.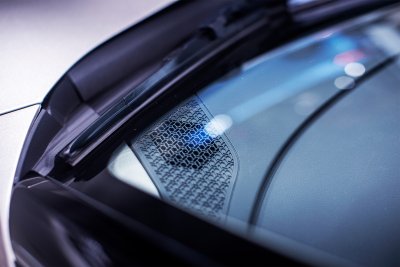 "We wanted to include some subtle, yet fun touches to the Ariya interior through a handful of hidden designs," said Hideki Tago, design manager at Nissan's Global Design Center. "The cherry blossom is a timeless symbol of Japan reminding owners of the Ariya's origins."
Sakura, also known as cherry blossoms, are one of the most popular flowers in Japan and represent a new beginning. Sakura can be found embossed inside the center console tray, mobile phone holder and on the table of the center storage. They were subtly placed by the Ariya's designers and engineers who wanted this beloved symbol of Japan's heritage to be hidden in plain.
Nissan's designers worked from the beginning to give the Ariya a Japanese identity that transcends its striking style and performance. Top design executives tapped into Japanese philosophies and applied them to the all-new EV in a uniquely Nissan way.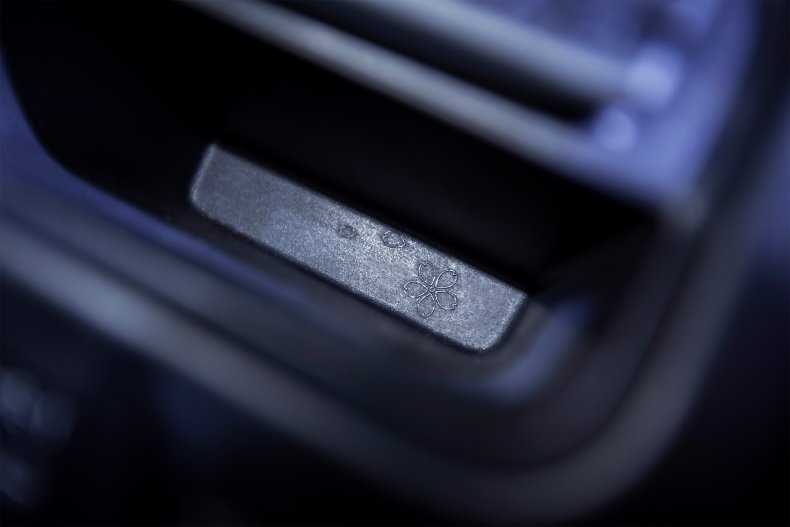 "We wanted to ensure that the soul of the vehicle reflects our distinctive Japanese DNA, conveyed in a simple, yet powerfully modern manner," said Alfonso Albaisa, senior vice president of global design at Nissan. "We dubbed this 'Timeless Japanese Futurism' and tapped into key Japanese words to inspire our global design team to produce the Ariya's ultra-sleek, seamless, sharp and powerful form."
In order to uphold the timeless Japanese futurism, Nissan selected a list of terms that truly define this new design approach:
Omotenashi (おもてなし)
Omotenashi refers to offering guests and customers an unmatched level of hospitality, at times anticipating their needs and providing for them accordingly. It's a way of conveying that this moment is just for you.
Iki (粋)
The most straightforward translation of iki is "chic." But for Nissan's designers, it represents creating something new and cutting-edge that departs from an existing impression.
Kabuku (傾く)
Kabuku is a reaction to societal conventions and order. It embraces the strange and unorthodox as an expression of rebellion, but does it in a positive way. By thinking differently from others, it represents behavior that can only come from being a leader and risk-taker.
Ma (間)
At its core, ma is a mastery of space employing skills and techniques without complicated means.
Sei (整)
If ma is the mastery of space, then sei is how it's achieved. This can come in the form of a clever treatment of a design, element or function.
Utsuroi (移ろい)
Nissan's design team considers this term to be the essence of their inspiration, implementing the flowing expressions of nature to create new forms with a feeling of purpose and balance.
Engawa (縁側)
Traditional Japanese buildings have a narrow corridor that runs around the exterior. This space is called engawa and can be closed or open to the outside, like a porch. It represents a place or undefined space between inside and out, between where you are and where you're going. Nissan sees this going beyond the physical, encompassing digital information and how we interact with it inside and outside the vehicle.
Andon (行燈)
Andon is a paper lantern used to light homes, dating back to the days of the samurai. The lantern consists of a wooden frame with a thin piece of paper stretched around it. A candle placed inside produces a warm light that accentuates the surroundings.
Kumiko (組子)
Practiced by only the most highly trained craftsmen, kumiko is a complex, beautiful geometric pattern that has been used for centuries.
The Nissan Ariya will start at around $40,000 almost when it arrives sometime in early 2022. The 2022 Ariya is currently due to be released in Japan between December and February, after its mid-Summer launch was delayed due to the ongoing global chip shortage.