2022 Porsche Taycan, Taycan Cross Turismo Get Android Technology, Personalization Options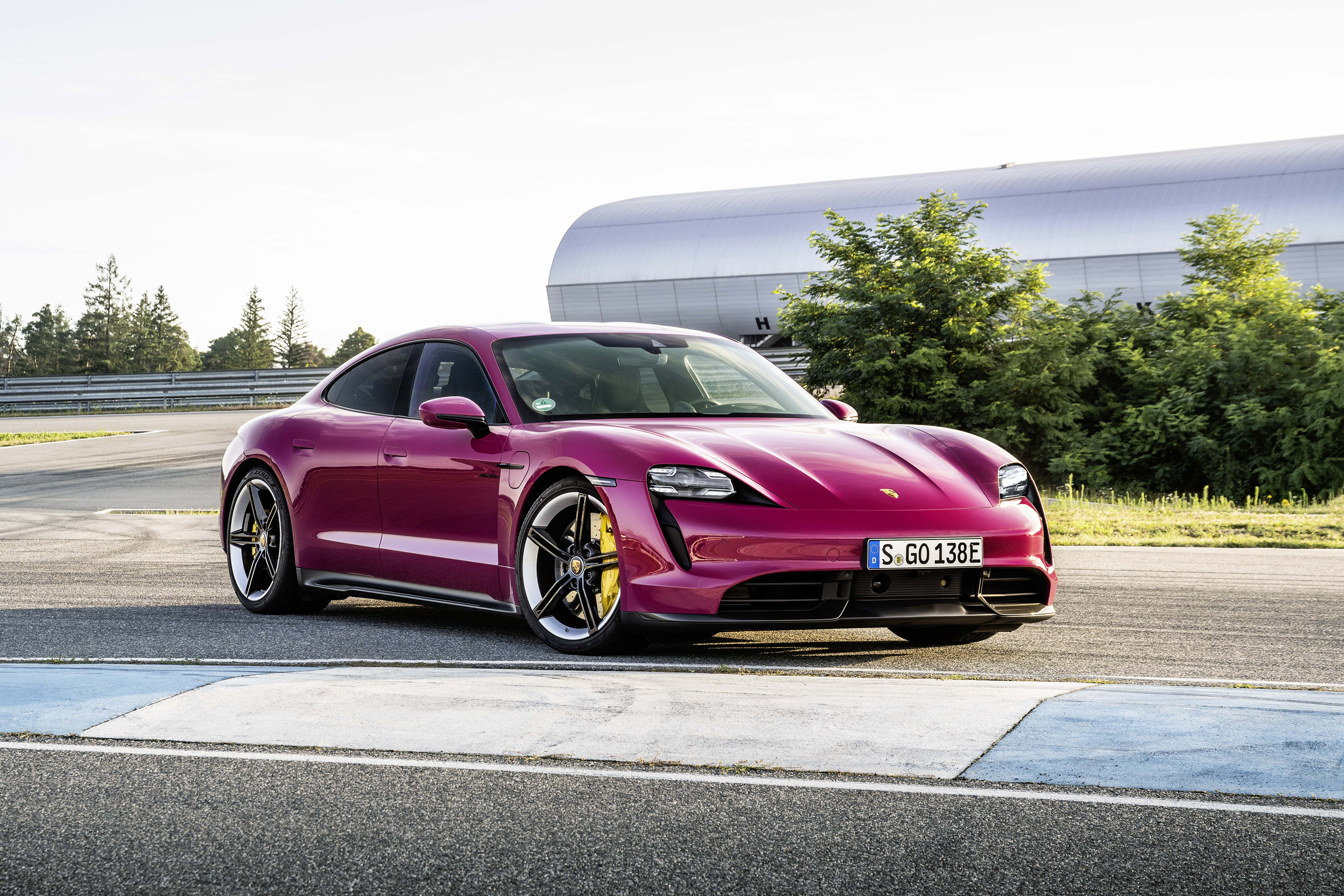 Porsche is upgrading its all-electric fleet. The 2022 Porsche Taycan and 2022 Porsche Taycan Cross Turismo are receiving a number of technology and personalization enhancements for the new model year.
Chief among those improvements is the ability for the vehicles' batteries to heat to a higher temperature allowing fast charging to occur earlier and at a higher level than before. This reduces the time it takes to charge.
Porsche has integrated Android Auto into the company's Porsche Communication Management (PCM) system. The operating system already has Apple CarPlay compatibility. Android Auto and Apple CarPlay work when tethered to the car's USB-C connection.
Remote Park Assist technology allows a driver to remotely park the Taycan and Taycan Cross Turismo using their smartphone. Users can move the vehicles in and out of parallel and perpendicular spaces both on the street and in parking garages.
There are additional upgrades designed to improve technology that has already been integrated into the vehicles. Voice Pilot has been enhanced to recognize more natural speech. The satellite navigation system now computes information more quickly. The car's operating system has had its menu layout switched around for more top-level options.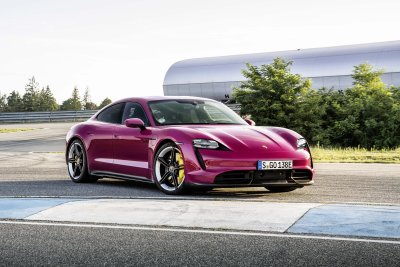 Buyers can customize their electric vehicle from Porsche more than ever before starting with the new model year. Customers will be able to choose from 17 standard paint colors. The new Paint to Sample and Paint to Sample Plus programs allow clients to choose from an expanded offering of exterior paint jobs, 65 and unlimited selections, respectively.
For example, the Taycan can now be swathed in Rubystar, a classic tone from Porsche's 1990s past. These color options are part of a larger Porsche Exclusive Manufaktur program.
The 2022 Porsche Taycan and 2022 Porsche Taycan Cross Turismo will arrive at U.S. dealers close to the end of 2021.