'The 2022 World Cup Will Not Take Place in Qatar,' Says Fifa Official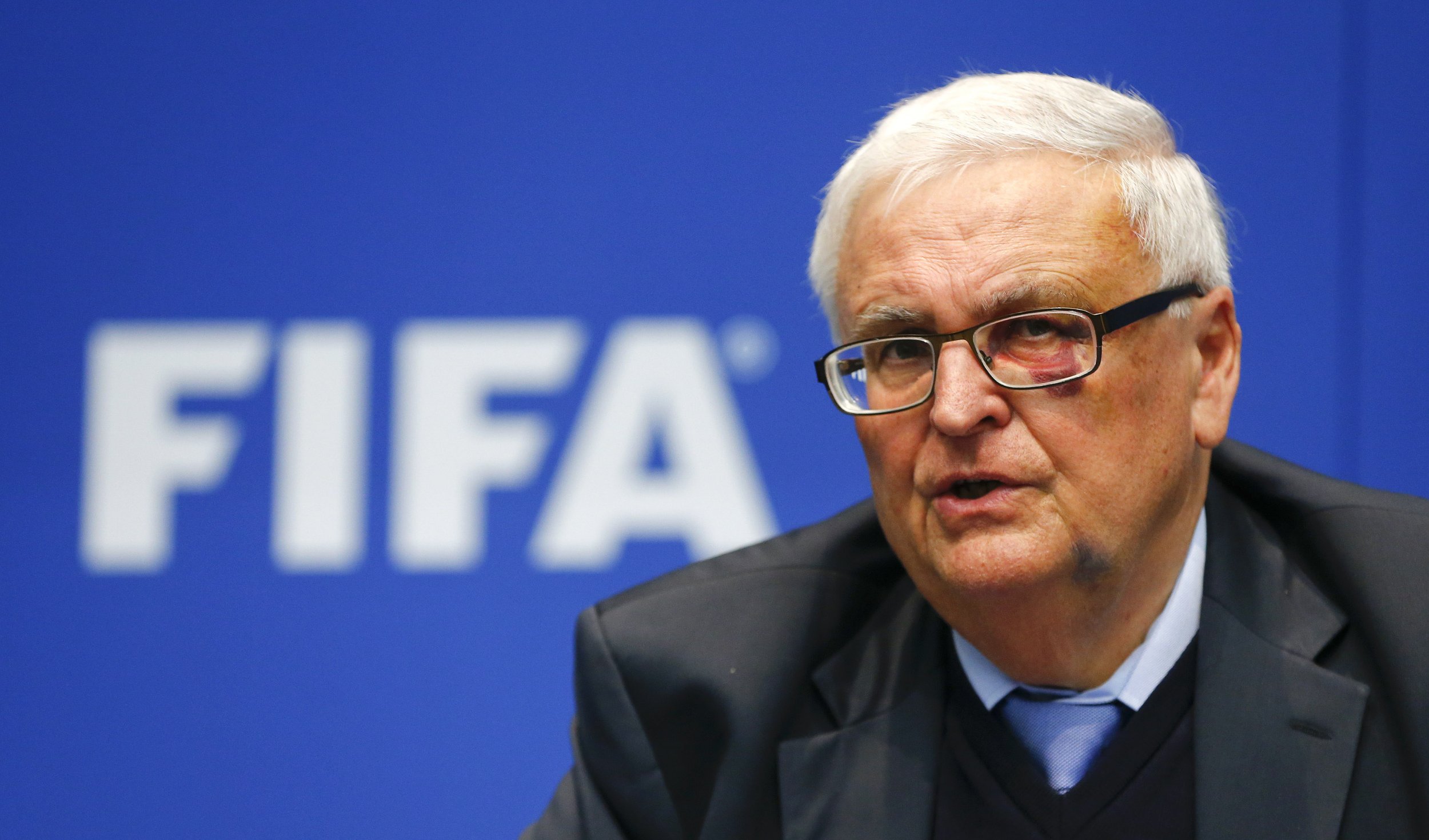 A top Fifa official announced today that he does not think that the 2022 World Cup will be held in Qatar because of the scorching temperatures in the Middle East country.
Fifa Executive Committee member Theo Zwanziger told German sports magazine Sport Bild: "I personally think that in the end the 2022 World Cup will not take place in Qatar."
"Medics say that they cannot accept responsibility with a World Cup taking place under these conditions," the former German football chief added.
"They may be able to cool the stadiums but a World Cup does not take place only there," Zwanziger said. Qatar has insisted that a summer World Cup is viable in the country thanks to cooling technologies currently in development for stadiums, fan zones and training areas, but there is still widespread concern over the health of players and visiting supporters. Average summer temperatures in the emirate nation surpass 38 °C (100 °F) and often approach 47 °C (117 °F).
"Fans from around the world will be coming and traveling in this heat and the first life-threatening case will trigger an investigation by a state prosecutor," Zwanziger added.
"That is not something that Fifa Exco members want to answer for."
Zwanzinger's intervention follows a number of controversies surrounding Qatar's World Cup bid. Both Fifa and Qatari organisers have been dodging allegations of corruption since they were awarded the tournament in 2010. Earlier this year, the Sunday Times accused Qatari billionaire Mohamed bin Hammam of paying more than £3 million in bribes to officials, and in June, many of Fifa's headline World Cup sponsors, including Visa, Adidas and Sony, warned that the allegations were damaging football's global reputation. Only the Dubai-based company, Emirates Airlines did not join the call to investigate Qatar's bidding process.
Although Fifa commissioned an investigation by its ethics committee into allegations of corruption in the vote, it emerged yesterday that long-awaited final report of the investigation would never be made public, triggering accusations of a cover up.
Fifa president Sepp Blatter had previously dismissed many of the accusations as being motivated by prejudice against the wealthy gulf state. "There is a sort of storm against Fifa relating to the Qatar World Cup," he said in June. "Sadly there's a great deal of discrimination and racism." Last week it emerged that the French former diplomat Jerome Champagne was to stand against Blatter for the premiership of the football authority next year.
Qatar has also been criticised by human rights groups for the supposedly abysmal conditions provided for migrant workers' involved in the development of World Cup infrastructure, and its funding of Islamist groups around the world.
Qatar's treatment of migrant workers has been equated to modern slavery by human rights campaigners. Their migrant system, known as "Kafala", requires all unskilled labourers to have a Qatari sponsor, usually their employer, who is responsible for their visa and legal status. This practice has been criticised by humanitarian organisations for facilitating the exploitation of migrant workers, since it allows employers to remove their passports and mistreat them, with negligible legal repercussions. Although the sponsorship system was reformed earlier this year, "Kafala" was in place before FIFA voted on the World Cup. A report by the international law firm DLA Piper found that almost 1,000 migrant workers died in 2012 and 2013 in Qatar.