Less than a year before President John F. Kennedy delivered his Commencement Address at the American University in 1963, the Cuban Missile Crisis had brought the world to the brink of nuclear war. Though the prospect of a lasting peace remained a distant hope, in his remarks J.F.K. rejected the inevitability of war as "a dangerous and defeatist belief," and argued against the view that "mankind is doomed" or "gripped by forces we cannot control." Rather, he offered a global challenge, powerfully declaring:
"Our problems are manmade—therefore, they can be solved by man. And man can be as big as he wants. No problem of human destiny is beyond human beings. Man's reason and spirit have often solved the seemingly unsolvable—and we believe they can do it again."
That inspiring call to action remains prescient today, but in a different context and a different conflict—our battle against climate change to create a cleaner, safer and healthier planet for future generations. Once again, the world is on the brink, and we need the mobilizing urgency of a war-like footing if we are to win.
Sixty years ago, my late father identified the damage humankind was inflicting on the planet and helped to found the World Wildlife Fund. A decade later, when I first spoke publicly about the environment, many wondered if my sense of urgency was misplaced. That view has shifted in the intervening decades, though all too slowly, and, even today, lacks the urgency needed.
As a father, I am proud that my sons have recognised this threat. Most recently, my elder son, William, launched the prestigious Earthshot Prize to incentivise change and help repair our planet over the next ten years by identifying and investing in the technologies that can make a difference. And my younger son, Harry, has passionately highlighted the impact of climate change, especially in relation to Africa, and committed his charity to being net zero.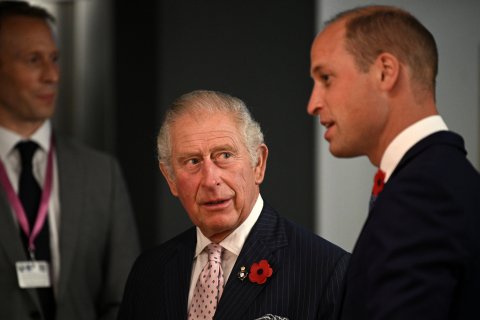 Globally, dwindling numbers deny humankind's role in climate change, but too many still pessimistically assert our lack of power to stop, and maybe reverse, the damage to our planet; that we are "gripped by forces beyond our control."
Science tells us these forces are very much within our control. But only if we consciously choose to act. Whether, as in JFK's time, it is putting a man on the moon, or more recently developing a vaccine for COVID-19, humankind has proved capable of solving the seemingly insolvable. I believe we can, and must, do so again if we wish to protect and preserve this planet that we call home.
As 2021 ends, there is every reason to believe we have reached a watershed moment. The agreements reached at C.O.P. 26 in November marked useful and important progress. Once again there was international recognition of the climate crisis. Leaders demonstrated political courage and a willingness to be held responsible and accountable for their actions. The focus appeared, as it should, on the impact of inaction for our children, grandchildren and generations beyond.
And yet, we know that appearances do not always tell the whole story. We have seen similar commitments at previous international gatherings and in the media before, only for the day-to-day to distract us, leading to missed targets and lost hope. This time, we cannot afford to lose momentum. 2021 cannot be yet another false dawn. We simply cannot go on ignoring the fact that for millions of people in dangerously vulnerable parts of the world, climate change and biodiversity loss are already devastating their lives and livelihoods and making where they live increasingly uninhabitable.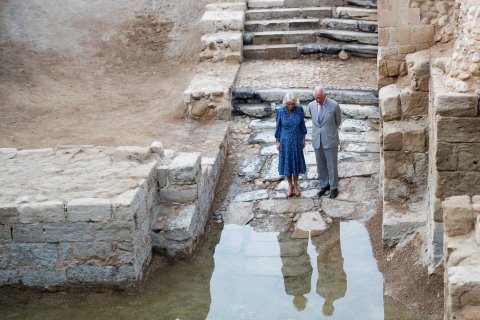 I have seen at first-hand the impact of false dawns. In November, I travelled to Jordan and, standing at the Baptism site of Jesus, could see the depleting levels of water in what is already one of the most water-poor countries in the world. In Egypt, who will preside over the next C.O.P. meeting, I heard about the devastating impact of climate change on water and agriculture in the Nile Delta, now one of the most vulnerable ecosystems on Earth. Later that month, when I travelled to Barbados, I listened to peoples' fears about the rising sea levels and the resulting threat posed to their country's very existence.
These examples are but a small snapshot of the scale of the challenge. The latest I.P.C.C. report concluded that human influence has warmed the global climate at a rate that is unprecedented in at least the last 2000 years and contributed to many observed changes in weather and climate extremes.
What is clear is that our actions matter. We know what we need to do. With a growing population creating ever-increasing demand on the planet's finite resources, we must reduce emissions and take action to tackle the carbon already in the atmosphere, including from fossil fuel and coal-fired power stations. If we can put a proper value on carbon, we can make carbon capture solutions more economical. After billions of years of evolution, Nature remains our best teacher. So, when we look for answers on how humankind can live more sustainably with the planet, we should let Nature be our guide.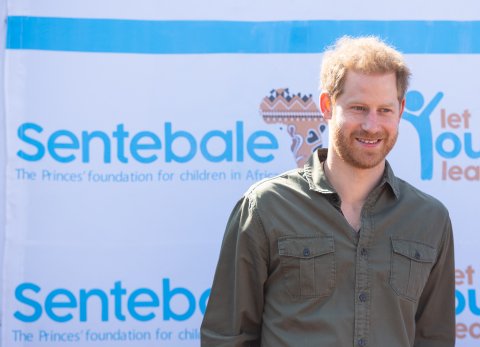 As we tackle the crisis, we must also coordinate our national efforts. The scale and scope of the threat calls for regional and global solutions that will require the active participation of every sector of industry, in every country around the world.
Central to this effort will be a military-style campaign to marshal the strength of the global private sector because it will take trillions, not billions, of dollars to transform our current fossil fuel-based economy to one that is genuinely renewable and sustainable. This level of funding, which exceeds global G.D.P., is essential because there are too many countries which are burdened with growing levels of debt and simply cannot afford to "go green" without significant assistance.
What does a military-style campaign look like? At C.O.P. 26, I outlined why I believe the opportunity to build a sustainable future represents the greatest potential growth story of our time. This belief is centered on three factors, each of which will enhance our likelihood of success and lead to a genuine alignment between country, industry and investment roadmaps.
First, we need global industries to set out, in very practical terms, what it will take to make this transition and have strategies in place to speed up the process of getting innovations to market.
Second, private investment needs to align behind these strategies by helping to finance the transition efforts, building the confidence of investors so that the financial risk is reduced.
Third, alongside the Nationally Determined Contributions promised by individual countries, the world's leading C.E.O.s and institutional investors need clear market signals from governments—and agreed globally—to give them the confidence to invest in the long term, without the rules of the game changing.
This is the framework offered in the Terra Carta roadmap for Nature, people and planet, created by my Sustainable Markets Initiative, which includes nearly one hundred specific actions for acceleration. Together, we are working to drive trillions of dollars in support of transition across ten of the most emitting and polluting industries, including energy, agriculture, transportation, health systems and fashion. The reality of today's global supply chains means that industry transition will affect every country and every producer in the world. There is no doubt in my mind that the private sector is ready to play its part to find a way forward.
Ultimately, the cost of inaction will far outweigh the cost of action. Already, younger generations have expressed an understandable frustration about the pace of action on this issue. With each missed opportunity, our generation places yet more of the financial burden of these failings on theirs, and on those not yet born.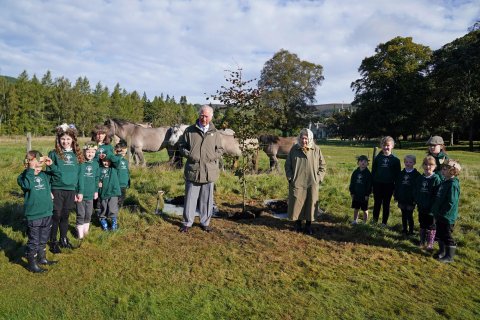 There is also a moral price to pay. As the late Rabbi Lord Sacks wrote: "It is easier to understand the moral constraints on action when we believe that there is someone to whom we owe responsibility, that we are not owners of the planet, and that we are covenantally linked to those who will come after us." If we only maintain our rights now without acknowledging our responsibilities to those who come after us, then we would have failed to act morally.
This point has been reinforced during the past two years of the Covid pandemic, when over a million lives have been lost—losses that will particularly be felt at this time of year. Health and economic disruption has affected us all. Yet, amongst the darkness, we have seen the best of humankind; countless people and professions that have placed our collective wellbeing at the forefront of their work. In a highly individualistic age, there has been a move from a "Me" mentality to a "We" mentality, and a renewed belief that together we can tackle some of the greatest challenges of our time.
Looking towards 2022, a year of huge opportunity, we need a similar "We" mentality on a global level in our battle to create a cleaner and healthier planet. Acknowledging our interconnectedness as a global people, let us recognise that our borders do not define us in the face of global threats, and that, ultimately, none of us is safe until we are all safe. That is the only way to redress the imbalance between the scale of the problems and the scale and pace of the solutions being developed.
Humanity has made incredible progress over the past century, exceeding our expectations and our planet's atmosphere. Anyone who has seen Earth from space has witnessed, in the starkest terms, not just "one giant leap for mankind," but the fragility of our planet and the delicate balance and sacred harmony of the Universe. This should give us a sense of awe for the present and responsibility for the future. It should not scare us but inspire us, with the greatest sense of urgency, to address the most universal challenges of our age. At present, there is none more pressing than putting Nature, people and our singular and fragile planet at the heart of how we live, work and do business to create the brightest possible future for humanity.
The time is now. The eyes of our children and grandchildren are judging us. Let ours be the generation that can. And does. As we enter a new year, there is not a moment to lose.