Along with the promise of a brand-new year come new reading challenges to start and winter weekends that are perfect for cozying up with a good book. Luckily, Newsweek has recommendations for enticing new reads coming out in the next few months. From crime-solving theater troupe protagonists to a century-spanning Australian epic, and a year in the life of an E.R. doctor during the pandemic to the journals of Alice Walker, reserve these 22 picks at your library or pre-order now so you'll have a steady supply of great fiction and nonfiction to start 2022 off right.
Fiction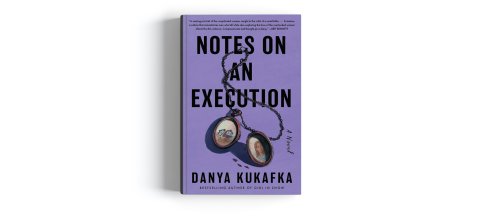 Notes on an Execution
By Danya Kukafka
January | William Morrow | $27.99
This distinctive take turns the overdone serial killer trope on its head, making it more palatable, more intelligent and more emotional. Kukafka portrays a sinister man through the perspectives of the women who knew and loved him, with subtle but shattering truths peppered throughout.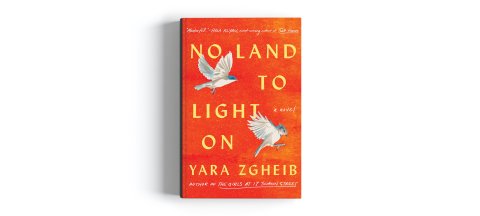 No Land to Light On
By Yara Zgheib
January | Atria Books | $26
A young Syrian couple anxiously awaits the birth of their first child when their family is wrenched apart by a travel ban. With raw emotion and aching clarity, Zgheib depicts a family trying to make its way back to each other as powers beyond their control shift their lives like gale force winds.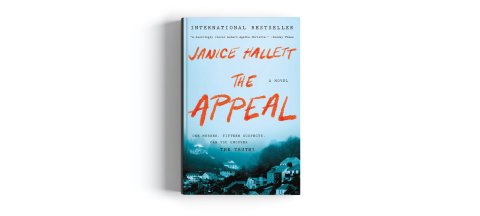 The Appeal
By Janice Hallett

January | Atria Books | $27.99
This brilliantly entertaining epistolary novel centers on a local theater troupe with a very strict social hierarchy. We follow two law students as they attempt to piece together how a community play, a child with cancer and a fundraising effort lead to a dead body, by analyzing the emails and texts of everyone involved. Readers will get to play investigator right alongside them in this rollicking, and at times laugh-out-loud funny, mystery.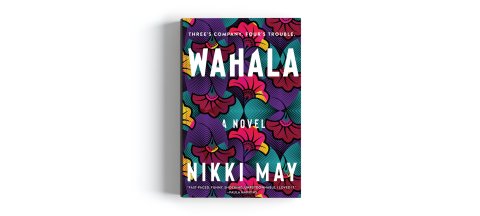 Wahala
By Nikki May
January | Custom House | $27.99
An exciting debut likened to Sex and the City for our current moment centers on three Anglo-Nigerian best friends and a fourth woman who emerges onto their scene and roils the group. Exciting and razor sharp, we predict Wahala will be on all this year's "best of" lists.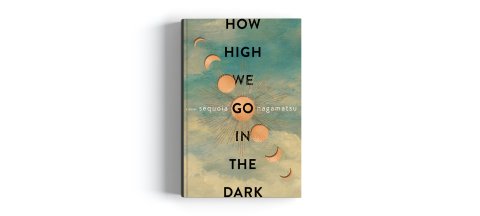 How High We Go in the Dark
By Sequoia Nagamatsu
January | William Morrow | $27.99
A debut that defies expectation and neat categorization, How High We Go in the Dark spans space and time with awe-inspiring scope. It begins in 2030 when a plague is unleashed in the Arctic. The story ripples across the globe like a wave, equally moving and powerful.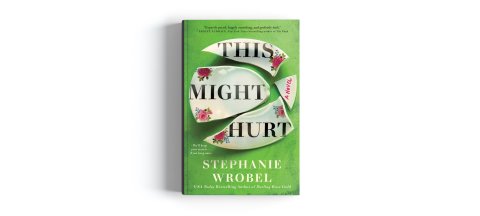 This Might Hurt
By Stephanie Wrobel
February | Berkley | $26
The mastermind behind last year's Darling Rose Gold returns with a second, equally sinister feat. This Might Hurt starts as a slow burn that crackles with sinister energy as we're brought to the serene, unplugged oasis of Wisewood. Bring your troubles and you will certainly leave them behind. But what's behind the tranquil facade? Fans of Liane Moriarty's Seven Perfect Strangers will adore this.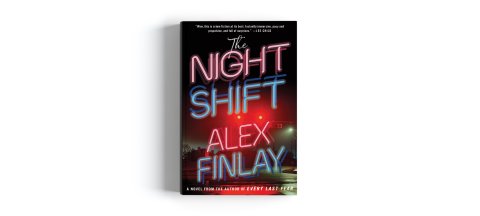 The Night Shift
By Alex Finlay
March | Minotaur Books | $27.99
Finlay burst on the thriller scene with Every Last Fear in 2021, and if possible, he's outdone himself with this latest. It opens with a grisly slaying at a Blockbuster on the eve of Y2K; flash forward 15 years to the scene of an ice cream shop which looks much the same. The last words mumbled by the killer seem to suggest the killings are related, and in each case, there's only one survivor. Finlay grabs readers from the very first line and keeps them propulsively turning pages with absolutely thrilling cliffhangers.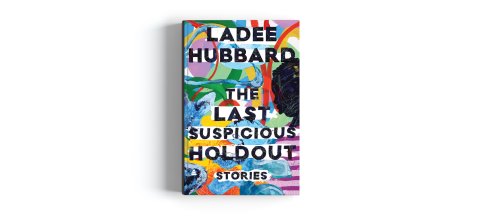 The Last Suspicious Holdout
By Ladee Hubbard
March | Amistad | $24.99
From the author of The Rib King, 12 interlocking stories make up this splendid collection portraying a middle class Black community from 1992 to 2007. Toni Morrison described Hubbard's award-winning The Talented Ribkins as "in a class by itself," and each of her authentic new characters are a pleasure to read about.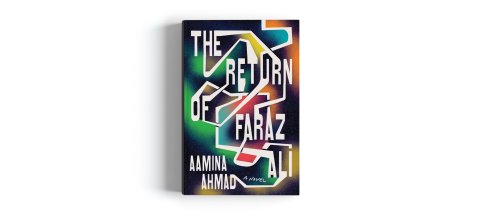 The Return of Faraz Ali
By Aamina Ahmad
April | Riverhead Books | $27
This beautiful, atmospheric debut unfolds in Lahore, Pakistan, where our protagonist, Faraz, is born but then abducted. Years later, as an adult, Faraz is sent back to the red-light district of his birth at the behest of Wajid, his father, to cover up the murder of a young girl. Now the head of the police station, Faraz finds he is unable to complete the task handed to him by Wajid in a thought-provoking tale of identity.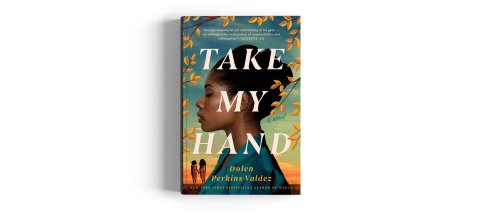 Take My Hand
By Dolen Perkins-Valdez
April | Berkley | $27
A Black nurse working at a family clinic in '70s Alabama discovers two poor, young girls are being prescribed birth control in this impressive historical epic. Valdez's story and characters are deeply affecting and call attention to the importance of recognizing history's dark moments.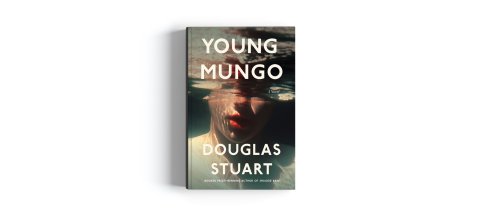 Young Mungo
By Douglas Stuart
April | Grove Hardcover | $27
Douglas Stuart blew readers away with his 2021 debut Shuggie Bain. Here he returns to Glasgow, Scotland, where we meet two young men who fall in love against the backdrop of a gritty housing estate in a working class neighborhood. Stuart shines in familiar territory, writing profoundly about love, brutality, strength and courage.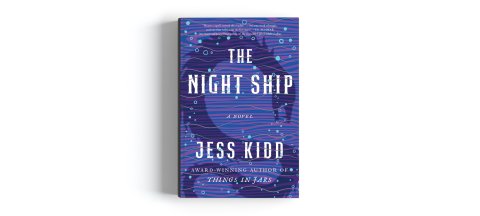 The Night Ship
By Jess Kidd
July | Atria Books | $28
Based on a true story, The Night Ship moves from 1629 to 1989, focusing on the lives of a girl shipwrecked off Australia and the boy who moves there hundreds of years later. Loyal Kidd fans and new readers alike will be bowled over by her latest masterpiece.
Nonfiction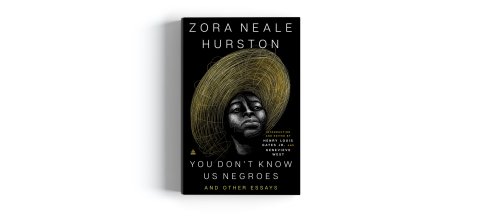 You Don't Know Us Negroes
By Zora Neale Hurston
January | Amistad | $29.99
This collection of essays spans 35 years of Zora Neale Hurston's iconic work and includes an introduction from Henry Louis Gates Jr., with writing and essays covering topics from the Harlem Renaissance to the story of Ruby McCollum, a black woman convicted of murdering her white lover. It's the first collection of its kind featuring the vaunted author's work and is not to be missed.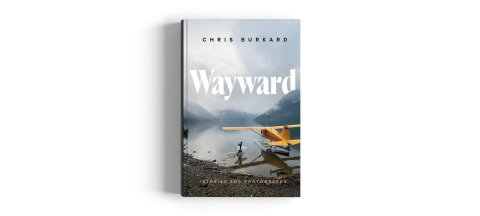 Wayward: Stories and Photographs
By Chris Burkard
February | Abrams Books | $35
Explorer and photographer Burkard puts his life's work on display in this compilation of stories and photos from his trips around the globe. Stunning accounts accompany astonishing imagery from places like the Aleutian Islands, Russia and more.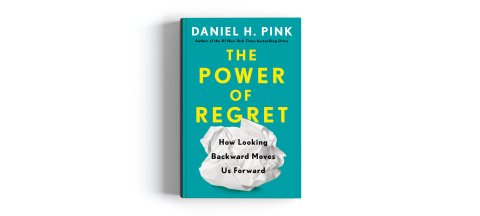 The Power of Regret: How Looking Backward Moves Us Forward
By Daniel H. Pink
February | Riverhead Books | $28
Prolific author Pink seamlessly blends neuroscience, psychology and more for a new look at what he sees as a misunderstood emotion—regret. Pink draws on the largest survey ever done about Americans' attitudes toward regret to reshape the way we think about it, creating his own three-step process for using regret to one's advantage in this inspiring guide.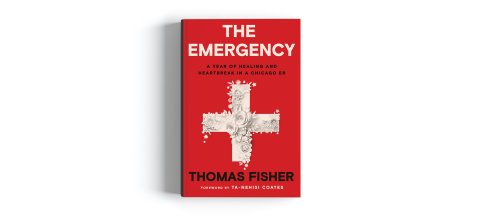 The Emergency: A Year of Healing and Heartbreak in a Chicago E.R.
By Thomas Fisher
March | One World | $27
Emergency room doctor Fisher works on the South Side of Chicago, where he himself was raised. In this relentlessly paced account of his time at the hospital during the global coronavirus pandemic, he tells captivating stories about the state of health care in the United States.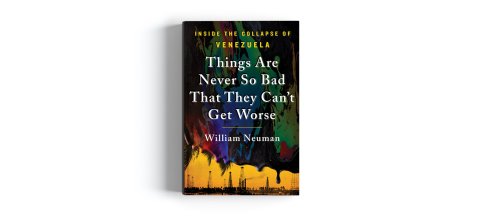 Things Are Never so Bad That They Can't Get Worse: Inside the Collapse of Venezuela
By William Neuman
March | St. Martin's Press | $29.99
This shocking, definitive account of Venezuela's crumbling is driven by deep reporting, startling data and most of all, stunning humanity. Neuman draws on profound interviews he conducted and his deep knowledge of the country and its history to starkly detail how the country got to where it is today.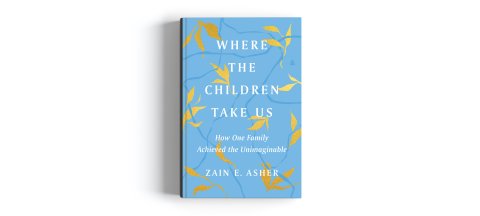 Where the Children Take Us: How One Family Achieved the Unimaginable
By Zain E. Asher
April | Amistad | $27.99
CNN anchor Asher recounts the electrifying story of her mother's fight to bring up four children in South London after the death of her husband and her young son. The book shares her feat and remarkable results, with inspiration hidden in every corner.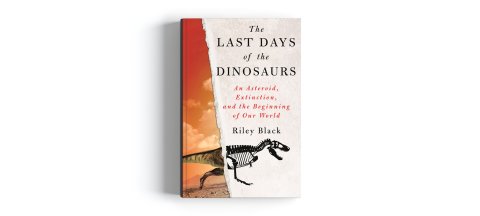 The Last Days of the Dinosaurs: An Asteroid, Extinction, and the Beginning of Our World
By Riley Black
April | St. Martin's Press | $28.99
A marvelous look at what happened after the asteroid hit Earth will make readers feel like a kid discovering dinosaurs for the first time. Black blends the intricacies of science with masterful storytelling for a cracking, enchanting read.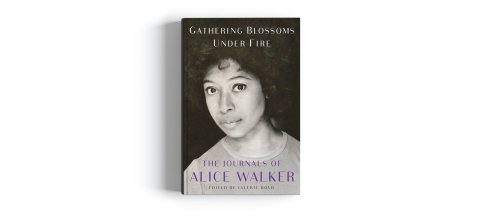 Gathering Blossoms Under Fire: The Journals of Alice Walker
Edited by Valerie Boyd
April | Simon & Schuster | $32.50
The journals of Pulitzer Prize-winning author Alice Walker are anthologized for the first time in this much-anticipated collection. Walker probes her own emotions and thoughts like only she can, for reading as enjoyable and moving as anything she's written.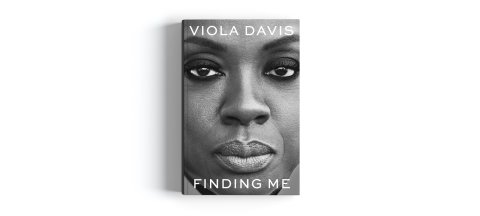 Finding Me: A Memoir
By Viola Davis
April | $28.99 | HarperOne
Davis pours her life story into a beautifully wrought memoir that charts her remarkable rise. The exemplary actor and producer lays herself bare on pages filled with hope and wisdom, described by Davis herself as "straight, no chaser."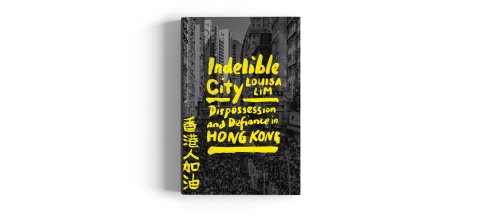 Indelible City: Dispossession and Defiance in Hong Kong
By Louisa Lim
April | Riverhead Books | $28
Arriving at the exact right moment, Indelible City charts the course of the region by digging deeply into its history. Lim deftly weaves her way through the ages, arriving at our current time, all the while capturing Hong Kong's soul inside the book's pages.