"Good food is very often, even most often, simple food," Anthony Bourdain said. Often that food is built from necessity, of combining local flavors and economical ingredients into something that stands the test of time. The following meals taste best when the most authentic ingredients are used—and therefore, experienced in the places where they originated. From the comforting laksa of Borneo to the vegan's paradise of Israel to an affordable Michelin-star spot in Hong Kong, here are some of the dishes worth taking the flight.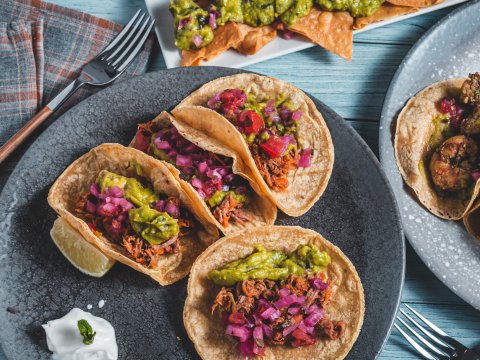 Tacos Al Pastor
Mexico
The ultimate melding of cultures, this dish combines the marinaded spit-roasted pork of Middle Eastern origin with Mexico's taco tradition. Thought to be linked to Lebanese immigrants who came to Mexico in the 1930s, tacos al pastor are now a go-to meal at food stalls around the country. You'll often find them topped with pineapple, chopped onion and a dash of cilantro.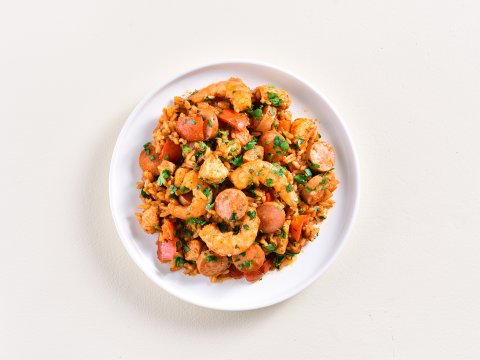 Jambalaya
New Orleans
A bayou staple, jambalaya has influences of Spanish, French, African, Native American and Caribbean origin, much like the Louisiana city itself. Foodies travel for the warm and filling dish, made from rice, sausage and vegetables, as well as for the history that accompanies it.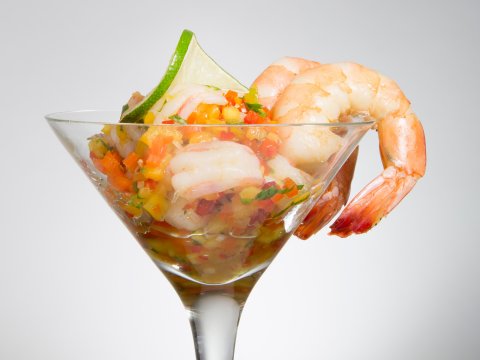 Ceviche
Peru
While South American countries contest the birthplace of ceviche, Peru's coastline is an ideal spot to try the beloved fish dish, thought to be of ancient Incan descent. Prepared with lime juice and spiced with ají (chili peppers), it's best served with an ocean view.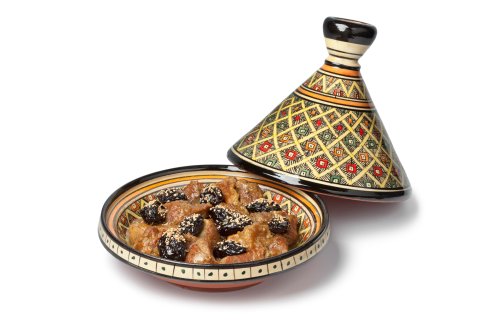 Tagine
Morocco
Named for the earthenware pot in which it is cooked, this slow-cooked stew has a long and storied history in North Africa. While known for its fragrant spices and fresh herbs, tagine can be prepared in several different ways, from vegetable versions with chickpeas and couscous to lamb combined with dates and honey.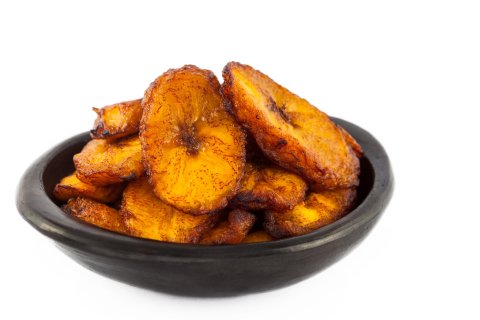 Kelewele
Ghana
Across the country, these spicy and fried plantains are commonly eaten as a snack or used as a side dish for fish stews. Crunchy on the outside, and warm and soft on the inside, they're often coated with onion, ginger, cloves and chili powder, making for a superfood treat.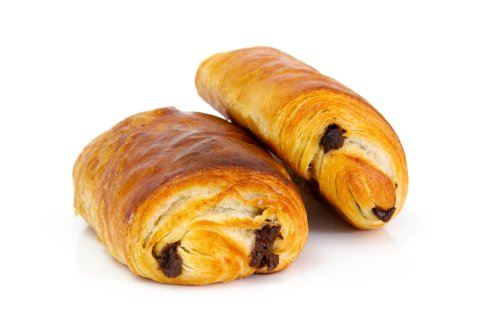 Pain au chocolat
France
Enjoying a fresh pastry and espresso at a pâtisserie is reason enough for foodies to make the trip to France. Pain au chocolat is a crowd favorite—a flaky puff pastry with chocolate sticks or ganache baked into the middle, served warm for a melt-in-your-mouth breakfast treat.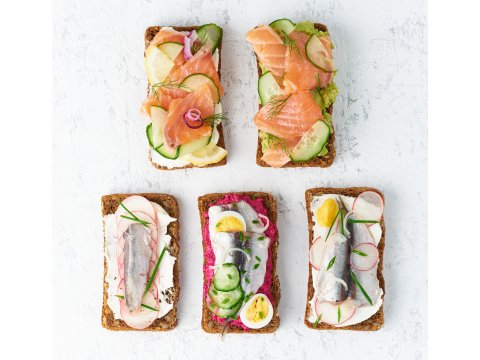 Smørrebrød
Denmark
With roots in the Middle Ages, these open-faced sandwiches have been a long-standing lunch staple in Denmark. Local rye bread is topped with cold cuts, cheese and various spreads. Recently, the dish has undergone a resurgence among nostalgic chefs at posh restaurants across the country, drawing foodie crowds to an old local favorite.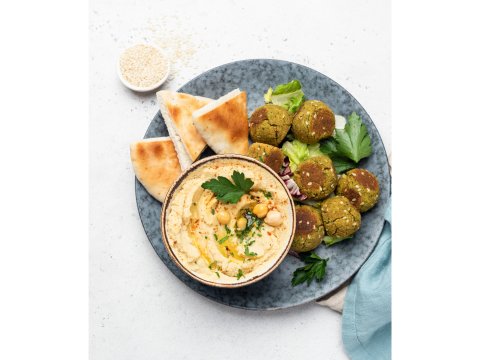 Falafel
Israel
Home to the highest percentage of vegans per capita, Israel is a hotspot for delicious veggie-based food options. These deep-fried chickpea balls are one of the country's most popular "fast foods," and you can walk down any street and eat some of the crispiest you've ever tasted in a warm homemade pita bread. Top yours with hummus and a side of tabbouleh.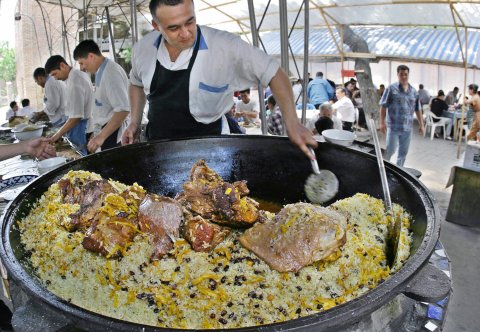 Plov
Uzbekistan
A layered rice dish with vegetables and lamb or beef, plov is made for parties. It's a staple at weddings and other celebrations, and chefs use cauldrons to cook up enough for a thousand people. While served across Central Asia, Uzbeks hold it as a national dish with ties to community and identity.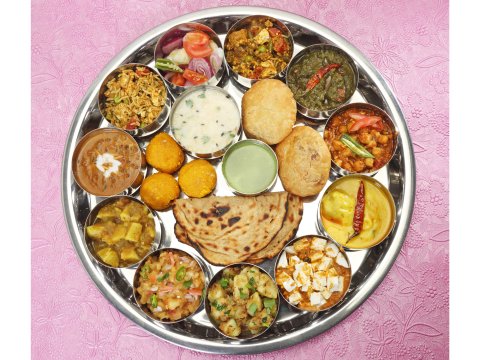 Thali
India
A Hindi word for plate, thali is a food tradition throughout many regions of India, with each locale using their own native dishes to create a platter of local flavors. Around the main serving plate are several small, round bowls called katoris that hold portions of food like rice and veggies, chutneys and dal.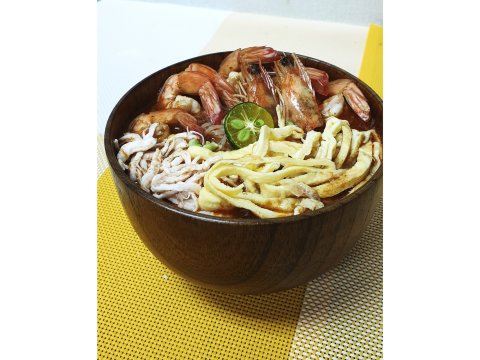 Laksa Sarawak
Malaysia
This flavorful soup combines a chicken- or shrimp-based broth with thick laksa paste of lemongrass, chilies and a plethora of spices plus vermicelli noodles, shredded omelet, prawns and chicken. The dish is best topped off with limes and fresh sambal for extra kick. While this version is native to Malaysian Borneo, laksa lovers can take a food tour trying different versions across the country.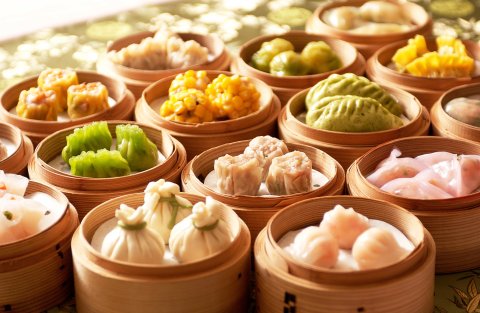 Dim Sum
Hong Kong
Some of the most affordable Michelin-starred food in the world is in an unassuming train station; Tim Ho Wan is known for serving barbecued pork buns and pan-fried turnip cakes all day long. Hong Kong teems with hole-in-the wall tea houses and dim sum spots that attract foodies from all over the world.