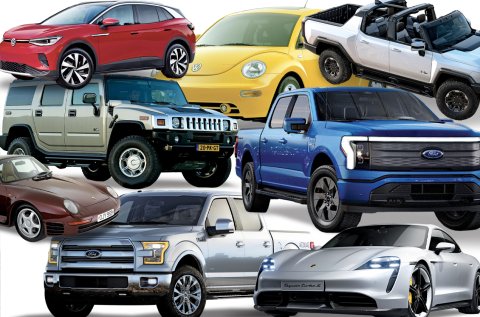 Sometimes change comes slow in the auto industry and sometimes it comes fast. Here are four times in the recent past when established manufacturers made dramatic changes—plus new models that are meant to break the rules again.
PORSCHE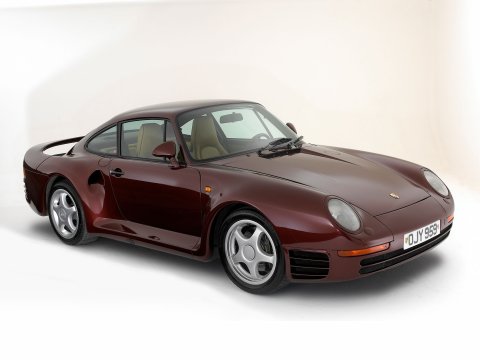 1986: 959
A Race Car for the Streets
Originally designed for racing, at the time it was introduced the 959 was the fastest and most technologically advanced street-legal production car in the world, with some versions capable of speeds up to 211 miles per hour. It was also one of the first high-performance sports cars to be equipped with all-wheel drive, eventually leading Porsche to make the feature available on some of its other models. In the 959's wake, other makers scrambled to come up with their own high-tech production supercars.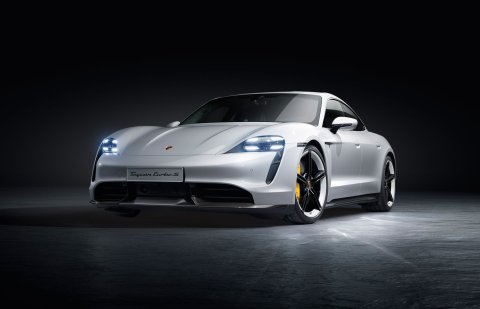 2022: Taycan
An Electric Sedan with a Sports Car Pedigree
Electric cars have been mainly marketed as environmentally friendly vehicles with performance an afterthought. Porsche means to change that with its first all-electric sedan, the Taycan, which can travel 225 miles on a single charge. But it's still a sports car at heart: The quickest version can hit a top speed of 162 miles per hour, and can accelerate to 60 mph in 2.6 seconds—quicker than almost everything else in Porsche's lineup.
FORD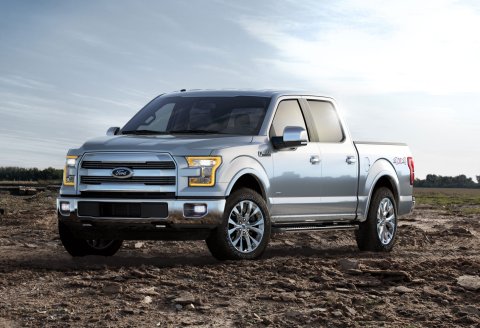 2015: Ford F-150
An Iconic Pickup Loses Weight
For the thirteenth generation of America's most popular pickup, Ford switched nearly every steel body panel out for aluminum, saving 750 pounds and boosting the F-150's mileage by 12 percent. At first, Ford had to create an ad campaign to convince buyers of the toughness of the lightweight metal, but ultimately won them over. Sales went up and stayed up. The rest of the Big Three, GM and Fiat Chrysler, followed suit, emphasizing efficiency in their own pickups.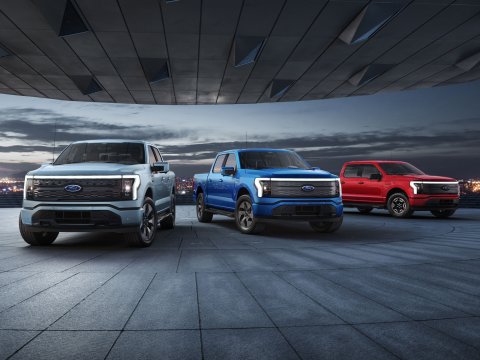 2023: F-150 Lightning
An Iconic Pickup Goes Electric
In 2021, Ford revealed the electric F-150 Lightning pickup, becoming the first of the Big Three American automakers to sell an EV truck. The truck can tow and haul about as much stuff as its gas-powered brethren can, but can also do something they can't: Power your house and job site tools with its battery power. General Motors and Ram have both announced new electric pickups to compete with it. Ford, meanwhile, is working to double production to meet soaring customer demand.
VOLKSWAGEN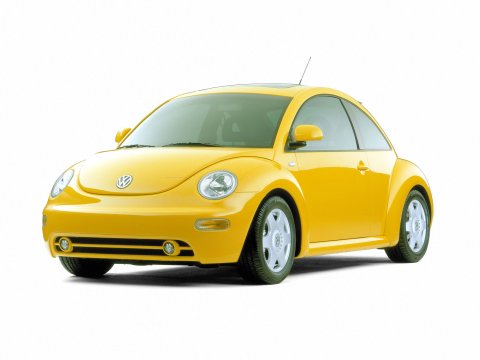 1997: New Beetle
Going Back to the Future
In 1997, VW boldly redesigned its iconic Beetle, a model whose looks had barely changed since it was introduced in 1938. The rear-mounted engine moved to the front and the car got a new streamlined body that came off as vintage and futuristic at the same time. To compete, other carmakers rolled out their own retro-modern models, like Chrysler's PT Cruiser with its 1930s vibe and Dodge's Challenger, harkening the muscle cars of the 1960s and 1970s.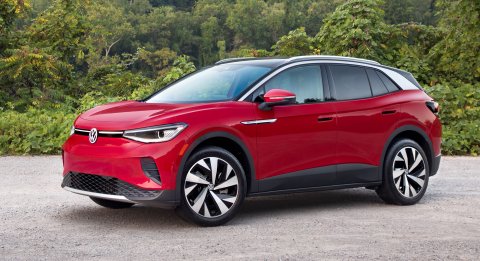 2022: ID.4
An Electric SUV for Middle America
In the German auto maker's quest to bring EVs to the masses, the cross- over ID.4 is the first of the company's electric vehicles to come stateside.
It is also one of the first EVs to be widely available across the country at a price point that large numbers of Americans can afford ($40,760, before federal and state tax credits that can knock thousands off the cost). It will be followed by the new ID. Buzz van, a retro redesign also meant for the middle class consumer.
GENERAL MOTORS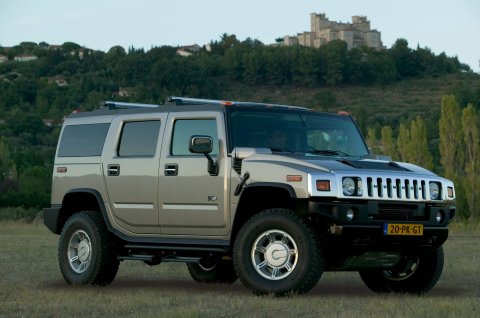 1999: Hummer H1
A War Machine You Could Drive to the Supermarket
A civilian version of the military Humvee, the Hummer was originally made by military vehicle maker AM General. GM bought the brand name in 1999 and put its manufacturing and marketing muscle behind the vehicle. GM renamed the vehicle the H1 and rolled out two companion models, the H2 and the H3. Huge, inefficient and expensive, they became the ultimate SUVs-as-status-symbol, before the brand was eventually retired in 2010.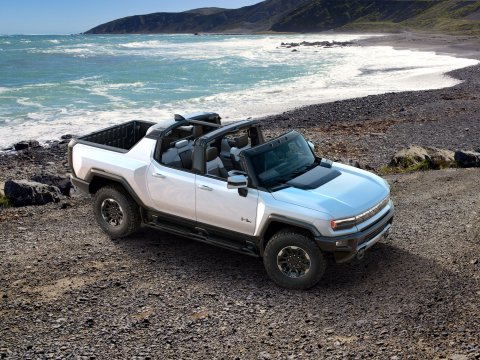 2022: Hummer EV Pickup
An Electrified Behemoth
General Motors has revived the Hummer brand, but with one big change: Unlike its fuel-hungry ancestors, the new Hummer EV will use exactly zero gallons of gas. It will, however, take most of a day to charge on a 220-volt outlet. And it is still as much of a beast as its forebears. The Hummer EV Launch Edition pickup weighs in at over 9,000 pounds, heavier than the original H1. The fastest version comes with 1,000 horsepower and the ability to rocket to 60 miles per hour in about three seconds.