Oscar-nominated actress Minnie Driver opens up about her life in her new memoir, Managing Expectations. In it, she shares memories ranging from her childhood at an English boarding school to the difficulties of starting out in acting and sexist encounters she was subjected to, as well as personal highs and lows like the birth of her son and the death of her mother. In this Q&A, Driver discusses how Harvey Weinstein's comments colored her self-worth as a young actress, how she parents her son and how she wrote through the pain of losing her mom.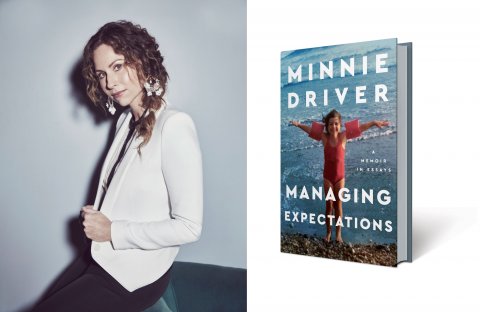 In your book you describe a chocolate commercial audition where you were asked to act like Meg Ryan when she fakes an orgasm in a deli in When Harry Met Sally. And how you almost didn't get the role of Skylar in Good Will Hunting because of Harvey Weinstein's comments that you weren't sexy enough. Do you think the industry has changed since then?
I think the #MeToo movement changed things, in as much as there are now mechanisms in place in my industry that help protect people who are experiencing abusive behavior of any kind. Because of those mechanisms, there is now a level of accountability that exists within the system. I still feel like there is fear about speaking up as a woman though. And that enough of Hollywood was forged in the crucible of—"There's 1000 other girls who wouldn't complain about what you're complaining about"—that speaking up can still feel like a woman might be marked because of it.
You went on to be nominated for an Oscar for the role of Skylar. How did Harvey's comment affect your confidence as a young actress?
The comment Harvey Weinstein made about me was made to the casting director and that was then passed along to people I worked with and the other writer/actors. I didn't actually find out about it until we had started shooting the movie and I think I was told in a way that was meant to make me feel like I'd conquered this impossible obstacle and should feel really good about it. I felt terrible. Whose truth do you believe? Do you hang on to your own, in the face of a powerful man setting out his decree about you? Or are you filled with doubt that, like a virus, wracks you and leaves you feeling like a hollowed-out imposter? I tried for the former and was vanquished by the latter. In my 26-year-old head, the idea of not being considered attractive enough to have sex with, became the headline. You make bad, sad decisions from a place of diminished worth, and I would say the way in which Harvey Weinstein saw me—the word he used: "unf**kable"—colored and shaped the way I saw myself as a person, for many years.
How has raising Henry been different than you expected?
Henry has offered up the only expectation-free experience of my life. Everything felt miraculous, so even the harder aspects of being a single mother took on a glow. My ideas about parenting were never formulated into any kind of credo. What to Expect When You're Expecting with all it's one-size-fits-all sermonizing was thrown with enough force to break my bedroom window. All I knew when Henry was born was that I was interested in him. I was interested in underwriting his freedom to explore. In a way, we have explored parenting together. He is by far the nicest person I've ever met which has made the whole adventure epically fun, but he was nice from day one, and despite my interference.
Your son is 13 now, right? All of sudden you've got a teenager and not a little boy anymore. What's that like for you?
From the act of giving birth, onwards—you let go; that gesture both physically and emotionally, has become synonymous with unconditional love. I felt the letting go at every stage, and I felt it hard. And it made me pay attention. So now, now that our long, giggling chats while making dinner and dancing to The Black Keys have been replaced by me watching him play PS4, I know at least that this in turn will become something else, because it always does. I miss each stage with proper grief, but I'm proud of my job of letting go, as I see how strong it makes him.
What do you tell your son about the sexual harassment you endured as an actress? About how to treat women as he grows up?
I'm almost positive that leading by example is good for kids. I try to acknowledge my failings and mistakes in a way that makes failings and mistakes an approachable, necessary part of being alive. Henry treats people the way he himself has been treated. He is respectful, and he is kind. I find I actively teach him about women when pointing out how we are represented in all the movies we watch, and what that looks like from the '30s through the '80s and beyond. I think my job is to raise a person with awareness of how the world worked/works/could work and then to trust him.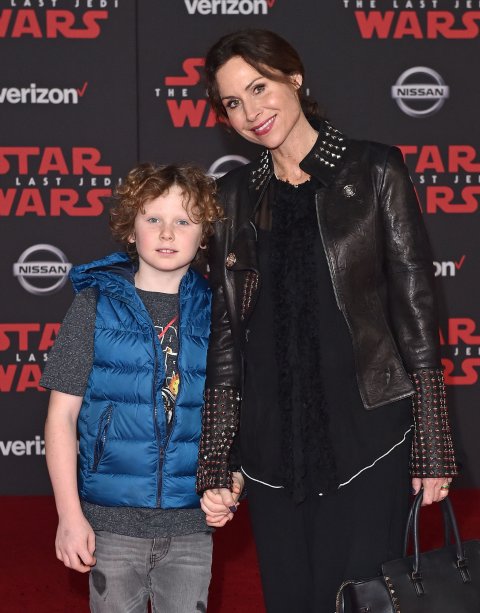 You describe yourself as an 11-year-old at the Fountainbleu Hotel charging up a storm to get back at your dad when he sent you back to England from Barbados alone after you were rude to his girlfriend. Were there repercussions?
It took my father a long time to forgive me for what he considered grave transgressions. He was angrier about being made to deal with emotion than about my having run up a giant hotel bill. So he didn't deal with it, and I didn't speak to him for about 4 months after the Miami incident, which was a very long time when you're 11. I've spent a lifetime examining and actually using emotion as currency in my work, because my father was so allergic to it.
Your mother passed away during COVID, while you were in the midst of writing your book. How did that affect your sense of self and your momentum?
For months all I could write about was her dying, in a terrible, kind of closed loop of grief. She had always been a huge proponent of keeping on going when things were particularly tough, so that is what I did, doggedly and with no idea how it might get better. And one day, rather like unexpectedly arriving at land when you've been at sea, I started a new story. I wrote it, as if to make her laugh. I wrote it, as if she were downstairs making a cup of tea waiting for me to finish so I could read it to her in the garden. I am forever changed by her dying. I feel the urgency of life because I finally know what we've always said without connecting it to meaning: that life is fleeting, and you'd better get on.
What can we expect next from you?
The thing about writing is that it is very difficult. But I realize how much I have become inured to difficult things in my life and then maybe as a result, developed a downright liking for them. So I guess I'll write more. I'd really like to write a story I can turn into a film and direct. I hope I'll always be employed as an actor, but I think I want to explore all the possible ways to carry on telling stories. And I would like to become an example of how people, particularly women, don't have to stay in one lane.