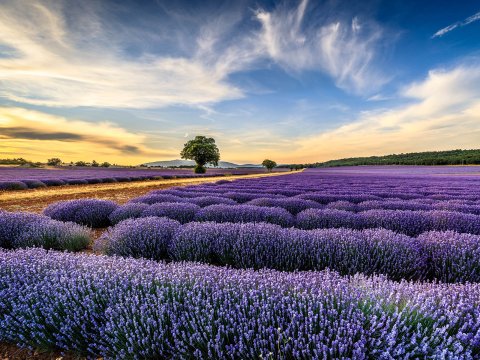 "I must have flowers, always and always," the French painter Claude Monet said. Around the world, green thumbs who share his sentiment are gearing up for a litany of flower festivals and expositions. Many of these not only pay tribute to beloved local blooms, but also hold deep cultural significance in their regions. From Medellín, Colombia's "city of eternal spring," to Namaqualand, South Africa's magical wildflower region, here are the spectacular perennials worth making a trip.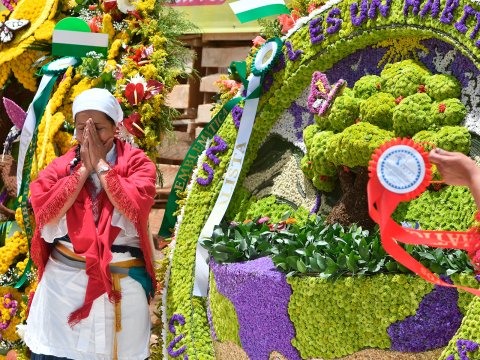 Feria de Las Flores
Medellín, Colombia
August 8–15, 2022
"The city of eternal spring" shows off best in August, as locals decorate their balconies with flowers and prepare for one of the world's biggest flower festivals. A favorite tradition is the Desfile de Silleteros, during which local farmers create flower arrangements on silletas, or chairs carried on a person's back.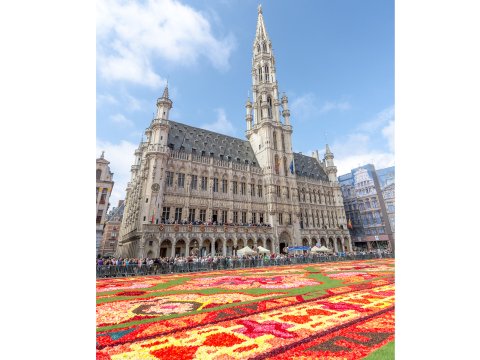 Brussels Flower Carpet
Brussels
August 12–15, 2022
A group of illustrators, graphic designers and landscape architects come together annually to design this large-scale flower puzzle. Each year holds a new theme, and after the logistics are in place, dozens of volunteer gardeners piece the carpet together.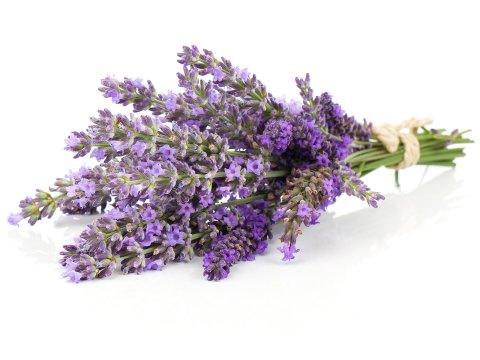 Fête de la Lavande
Sault, France
August 15, 2022
Across the South of France, locals celebrate the beloved lavender blooms with fairs and festivals. The largest is held in Sault, a preserved historic village in the heart of Provence known for its lavender farming; one highlight of the all-day festival is that visitors are welcome to pick their own flowers.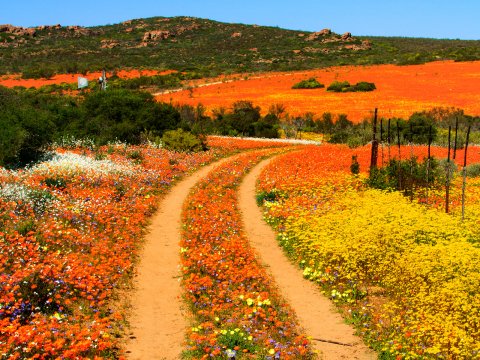 Namaqualand Flower Festival
VanRhynsdorp, South Africa
September 2–4, 2022
This participant-led gathering caters to those who "love flowers, like-minded lovers of life, the outdoors, stars, and taking in many different experiences." During the time when the dusty desert terrain transforms into blooming wildflower fields, festivalgoers spend the weekend camping, night-hiking through the bush and learning traditional dances.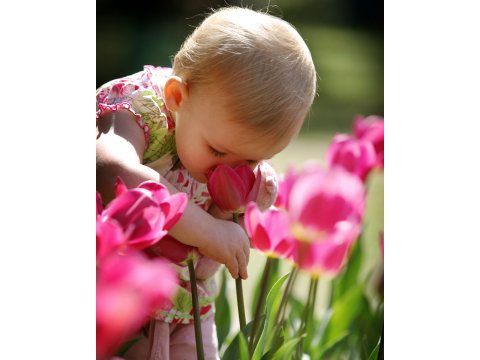 Floriade
Canberra, Australia
September 17–October 16, 2022
The fair is not just an ode to flowers, but to the spring season. Walk the grounds during the day and sip wine while taking in over one million blooming bulbs. Then head to NightFest for a musical performance, with this year's theme "Sounds of Spring."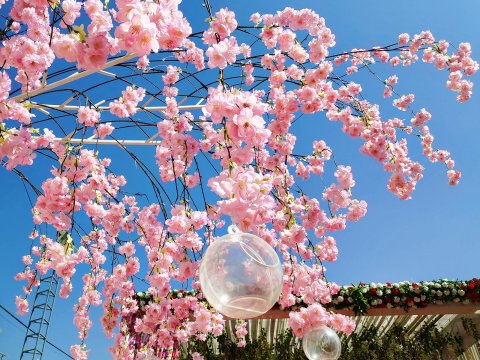 Cherry Blossom Festival
Shillong, India
November 14–17, 2022
Not the city most typically associated with cherry blossoms, Shillong is now a prime destination to see these vibrant trees, while also experiencing the festival's literature readings, cosplay fashion show and culinary competitions. Back in 1975, Meghalaya, India's first Chief Secretary Nari Rustomji brought the first seeds from Japan and planted them around his home. He eventually sent for more to be scattered all throughout the city.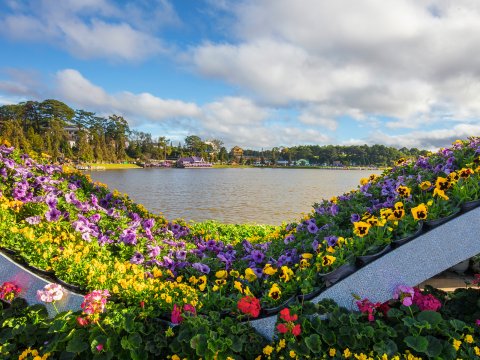 Da Lat Flower Festival
Da Lat City, Vietnam
November–late December, 2022
Flowers may be the main attraction here, but this festival offers something for everyone. Take a helicopter tour, watch the hot air balloon festival, check out a street performance by international dancers—or the local favorite, the soccer tournament.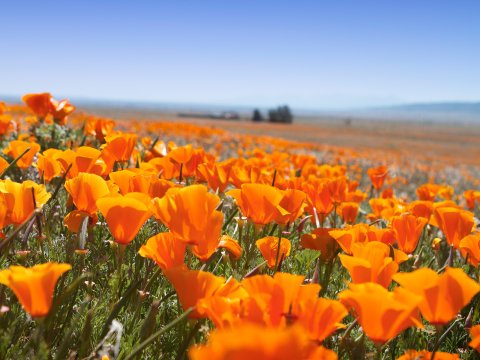 California Poppy Festival
Lancaster, California
April 2023
This festival, an annual tradition for decades in Lancaster, celebrates the state flower of California. Amidst the bright red and orange poppy fields, you'll also find live music and entertainment, amusement park rides, a beer garden and vendors selling art and local foods.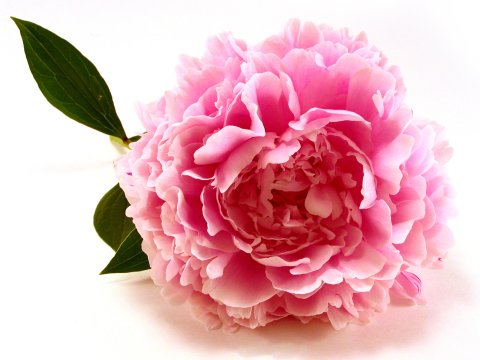 Peony Festival
Oshawa, Canada
June 10–11, 2023
Only blooming during a short period in the summer, peonies hold deep symbolism in cultures all around the world. Oshawa's festival pays homage to the beloved perennial, displaying over 300 varieties and hosting gardening seminars. Enter the festival's Peony Show for your chance to win the title of greenest thumb or submit your interpretation of a peony in any medium to the art contest.