Most legal and constitutional experts agree: Given the facts that have come to light about former President Donald Trump's role in the mob attack on the Capitol on January 6, 2021, and the efforts to overturn the results of the 2020 presidential election, it is now plausible that he will be charged with crimes, tried and convicted. "It's no longer premature to say that Trump could end up in prison," says Michael Conway, a longtime trial lawyer who started his career as counsel for the House Judiciary Committee during the impeachment inquiry into Richard Nixon in 1974 , and who now teaches ethics and the law at Northwestern University. "It's a winnable case."
The same experts are quick to point out that no criminal case is a sure thing, and that's triply true for the prospects of tagging Trump with a crime. For one thing, allegations of misdeeds, including fraud, sexual assault and treason, have dogged Trump from the 1970s through his presidency. He has yet to face a criminal trial, let alone conviction.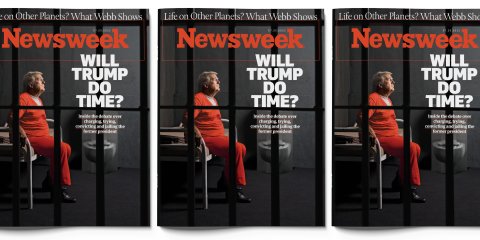 More important, the closest any former U.S. president has ever come to being charged with a crime is Ulysses S. Grant, who was arrested and fined for speeding in a horse-drawn buggy in 1872. Breaking that 150-year streak could shake the already weakened foundations of American democracy. "Prosecuting a former president is a highly fraught thing to do, especially when a president retains as much support as [Trump] still does," says Tom Ginsburg, a professor of international law and political science at the University of Chicago and co-author of the book How to Save a Constitutional Democracy. "It opens the door to spurious prosecutions of political opponents down the road."
As Republicans look to take control of the House in this year's elections, they are already plotting their revenge for the January 6 inquiry by targeting figures like House Speaker Nancy Pelosi for investigation. If the Biden administration files criminal charges against Trump, those efforts will likely go nuclear.
Here's a look at what charges Trump may well be facing—and, if they are in fact brought against him, how the results are likely to play out in the courtroom and conceivably the prison system.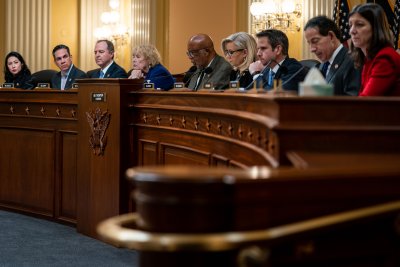 The Alleged Crimes
The mostly likely actions against Trump right now are federal charges stemming from his role in the attack on the Capitol, and both federal and state charges concerning his efforts to convince various officials—including then-Vice President Mike Pence—to fraudulently position Trump as the winner of the 2020 election.
Federal charges could take several forms, though they would amount to essentially the same things and require the same sorts of evidence. In terms of Trump's contributing in some way to the actions of the mob on January 6, potential charges could include solicitation to commit a crime of violence, incitement of riot and obstruction of Congress—the latter charge applying because the mob was seeking to interrupt the joint session of Congress being held at the time to certify the election results.
For a guilty verdict on any of those three mob-related charges, the prosecution would have to convince a jury that Trump intentionally helped incite the mob to violence. Among the key pieces of evidence known to the public: On January 6, he told supporters at the Ellipse—a crowd that would soon morph into the mob at the nearby Capitol—that "we're going to walk down to the Capitol," and that "if you don't fight like hell, you're not going to have a country anymore;" according to testimony to the House's Select Committee to Investigate the January 6 Attack on the United States Capitol from Cassidy Hutchinson, the assistant to former Trump Chief of Staff Mark Meadows, Trump ordered his security team to take down the magnetometers that had been screening for weapons, even after being told that many in the crowd were heavily armed; and, according to Hutchinson, Trump was repeatedly told by aides that the crowd was headed toward violence, and that he furiously demanded, if in vain, that his Secret Service driver take him to the Capitol to lead the mob that was forming there.
Federal charges related to efforts to reverse the election results could take the form of conspiracy to defraud the United States, seditious conspiracy and, again, obstruction of Congress. To convict on any of these charges, a jury would have to feel sure that Trump knew his claims of election fraud were themselves fraudulent, and he intended to overturn the legitimate election results.
Proving that Trump tried to reverse the election results shouldn't be hard, given the copious evidence from Committee witnesses that have included former Attorney General Bill Barr, former acting Attorney General Jeffrey Rosen, former acting Deputy Attorney General Richard Donoghue, former Assistant Attorney General for the Office of Legal Counsel Steven Engel, Republican Arizona Speaker of the House Rusty Bowers, Chairwoman of the Republican National Committee Ronna McDaniel, key Trump campaign advisor Jason Miller, Trump campaign manager Bill Stepien, and Trump White House Counsel Pat Cipollone.
These witnesses detailed how Trump directed aides and various cronies, and tried himself, to convince election officials in battleground states that went to then-candidate Joe Biden to submit alternate slates of electors—that is, to falsely direct Congress to record that Trump won the state. The testimony also indicated Trump tried to squeeze Mike Pence into refusing to certify Biden as the winner, which would have been a blatant violation of Pence's constitutional duty. That pressure on Pence is why the obstruction of Congress charge could apply separately from the mob violence.
It will be more difficult to prove that Trump knew his claims of election fraud were phony. An array of aides, lawyers and advisors told him so, in no uncertain terms, according to testimony from the former DOJ officials and other Committee witnesses. Although that doesn't prove he accepted their assessment, prosecutors could argue that Trump's belief was not reasonable—that it was an act of "willful blindness"—and thus not a valid defense.
Trump could face separate state charges for his efforts to flip the election, most likely election-fraud charges from Georgia, where a special grand jury is under way investigating potential criminal interference in Georgia's 2020 elections. Trump was recorded on the phone with Georgia Secretary of State Brad Raffensperger exhorting Raffensperger to somehow "find" the votes Trump needed to claim victory there. "Thanks to that recording," says Conway, "the facts aren't complicated there."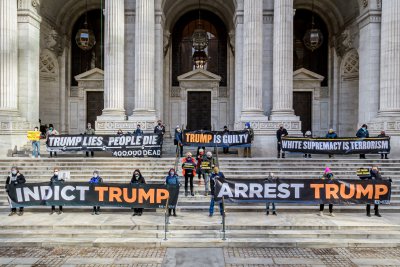 Making the Case
Getting a federal conviction will mean convincing a jury beyond a reasonable doubt that Trump knew his claims of election fraud were phony, and that either he was intentionally trying to defraud the government through alternate slates of electors, or he was trying to get a mob to commit serious acts of violence.
The House's January 6 Committee has been presenting striking evidence to that effect to the nation in prime time. In particular, thanks to Hutchinson, we now have the shocking picture of Trump lurching at a steering wheel and grabbing a Secret Service agent's neck in a frenzied effort to join the Capitol mob, batting away warnings that he was criminally inciting a riot among a group of armed thugs he lovingly called "his people." Hutchinson claims many of these details were described at the time by former Trump Deputy Chief of Staff Tony Ornato, who along with at least one Secret Service agent has reportedly said he is willing to testify that Trump did not try to grab the steering wheel or assault an agent. (We also now know from Hutchinson that Trump threw food when angry, but that is not strictly illegal.)
Will it be enough to convict? Much, if not all, of what Hutchinson provided is likely to be excluded from a trial as "hearsay," in that she didn't witness the incidents firsthand. Likewise, many of the other conversations, messages and recollections that the committee has presented would be challenged on those grounds and others. And even if it were all ruled admissible, the aggregate still doesn't fully nail down Trump's intentions or create a solid link to the mob's actions.
To make the case, federal prosecutors will probably need to flip more Trump aides and cronies to uncover firsthand evidence that provides the missing links to state of mind and intent—assuming the links exist. Meadows and White House Counsel Pat Cipollone "were right there when it happened," says Conway. Cipollone has already given closed-door testimony, and Meadows is fighting a subpoena. Prosecutors have the option of offering Meadows and other key witnesses immunity or the promise of a reduced sentence for any criminal charges to get them to testify, he says.
Trump lawyers John Eastman and Rudy Giuliani are also likely prime targets for such pressure, Even close Trump allies in Congress like Ohio Representative Jim Jordan and Alabama Representative Mo Brooks—who allegedly asked Trump for a pardon—could be pressured under threatened or actual prosecution to spill the beans on Trump's foreknowledge of the insurrection or participation in fake-elector schemes. Testimony showing that Trump helped plan any of the incidents, or promised participants any sort of help, protection or pardons would make conviction more likely.
Regardless of how the evidence piles up, U.S. Attorney General Merrick Garland has compelling reasons to direct Department of Justice prosecutors to leave Trump alone. For one, time is not on the DOJ's side. Under the best of conditions, moving a high-profile government prosecution from initial indictment to a jury verdict can take two or more years. Trump's hypothetical defense team would almost certainly be able to clog the gears with motion after motion to exclude evidence, block testimony and outright dismiss the case, each of which would then work their way through the system in appeal, in many cases up to the Supreme Court.
Meanwhile, Republicans seem headed to take partial, and perhaps full, control of Congress, and Trump is a contender for regaining the presidency in 2024. If Trump were re-elected, a prosecution wouldn't survive two minutes into his second term. Trump would show Garland to the door and perhaps seal the deal with a presidential self-pardon. "For all we know a DOJ prosecution announcement is coming, but a lot of people are looking at political calendars and getting worried," says Jon Michaels, a UCLA law professor who specializes in constitutional law and presidential power.
Even a Republican-controlled Congress wouldn't be able to directly interfere with a Trump prosecution, not without holding the presidency. In fact, it may be that key Republican leaders would secretly cheer a chance to rid Trump from the scene. In the aftermath of the January 6 events, Senate GOP leader Mitch McConnell and House Republican leader Kevin McCarthy, both of whom reportedly disapprove privately of Trump's hold on the party, publicly blamed and criticized Trump for the insurrection. What's more, they both privately told colleagues they hoped and expected the fallout would finally sink Trump politically, the New York Times reported at the time.
After it became crystal clear in the weeks after January 6 that Republican voters and most Republicans in Congress were standing firm behind Trump, McConnell and McCarthy swung back to supporting him. McConnell has said that he would support Trump if he becomes the party's 2024 candidate for president. McCarthy now denies he ever bashed Trump in private after January 6, despite a recording that surfaced of him doing exactly that.
With McConnell and McCarthy having surrendered to the Trump-boosting Republican majority, the likely Republican response to a Trump prosecution will be scorched-earth retaliation against Democratic leaders. Many Trump loyalists have already signaled their eagerness to take advantage of a widely expected midterm election victory that would give them control of the House in 2023 to mire Democrats in investigations and inquiries. Ohio's Jordan and other far-right Trumpists are promising renewed investigations into Hunter Biden and into 2020 election fraud. And Republican Senator Ron Johnson of Wisconsin is among several Congressional Republicans who have said they plan to push a different sort of January 6 inquiry—one that probes the improbable notion that Nancy Pelosi was in some way behind the breach of the Capitol (never mind that she was a prime target of the mob).
All that is retaliation merely for the current House inquiry into January 6, notes Michaels. "It's frightening to think about what Republicans will do when they're in power if Garland goes after Trump," he says. "Once the Democrats use that big gun, Republicans will want to use it, too." For instance, the next Republican president, Trump or not, could try to get the DOJ to go after Former President Barack Obama with whipped-up criminal charges.
If a trial against Trump were actually allowed to play out, a conviction would not be a slam dunk. It only takes one slightly doubtful juror to hang a jury. That would be a disaster for the DOJ and the country, according to Joseph Wright, a Penn State political science professor who studies government repression. "Prosecuting and losing is a worst-case scenario," he says. "It will vindicate Trump's claims of a witch hunt."
Garland understands that danger, Wright adds, and won't risk pulling the trigger on prosecuting without the sort of evidence that would virtually guarantee conviction. These sorts of concerns are probably behind the Manhattan District Attorney's stated reluctance to move a long-running criminal investigation of Trump's business practices to prosecution, leading to the February resignation of two top prosecutors on the case, now widely seen as collapsing.
Even so, imagine Trump is prosecuted, tried and convicted for election-related crimes, without being elected president in 2024. An appeal is a certainty, and it's a good bet the Supreme Court would hear it, contends Ginsburg. "It's a very partisan court, one that has given Republicans an ultimate insurance policy," he says. "The majority has shown an asymmetric willingness to help Republicans on election issues, and I don't have any confidence they wouldn't do it in this situation." The Court has a ready-made justification for overturning a Trump conviction: Prevailing Constitutional theory has long held that a sitting president can't be criminally prosecuted, and it's not all that big a leap to extend that protection post-presidency for acts that took place during the presidency.
If the Supreme Court were to let a conviction stand, Trump might yet have another ace up his sleeve: A claim that he had secretly pardoned himself at the end of his presidency. As it turns out, there's no formal requirement that presidential pardons be recorded in any particular way, notes Margaret Love, the former U.S. pardon attorney under George H.W. Bush and Bill Clinton, and now an attorney specializing in pardon law. George Washington verbally communicated most of his pardons, and George Bush's 1992 pardons of the players in the Iran-Contra affair were never formally documented, notes Love.
As long as Trump can offer some proof that he granted it—perhaps calling on one or more cronies to swear they heard him say it—that it specified what crimes the pardon was for and that he didn't issue it in advance of committing the crimes, he might conceivably be covered. "The president could yell a pardon into the street, or scribble it on a cocktail napkin, and it's perfectly good," says Love.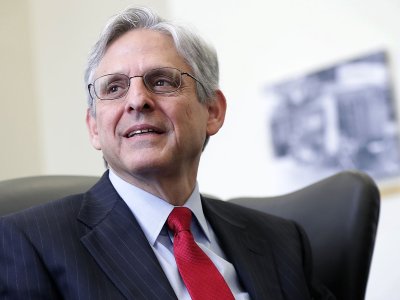 The Accountability Question
Despite the risks and barriers to successfully prosecuting Trump, arguments in favor of trying anyway are also powerful. For one thing, any indictment would likely come in Washington, D.C., which could provide Garland with an immediate advantage. "It's a place that would provide him a very favorable jury," says Michaels.
Also encouraging for the prospects of making charges stick are the growing ranks of insurrectionists who are being convicted of everything from trespassing to seditious conspiracy—more than 300 have pleaded or been found guilty as of the first week of July, with another 500 or so still facing charges. As the prosecutions continue, the likelihood of uncovering new evidence of Trump's complicity in the mob's actions grows. Further bolstering the hunt for evidence is the swelling number of Trump associates and election officials in Washington, D.C., and in battleground states that have been served with DOJ subpoenas, including Trump lawyers Giuliani, Eastman and Jeffrey Clark. An Atlanta grand jury has also been issuing subpoenas in connection with the Trump-related Georgia election-fraud investigation.
What's more, it's far from a sure thing that Trump will be able to count on a break from the Supreme Court. In February the Court blew off Trump's efforts to block the House Select Committee's efforts to examine White House documents relating to the January 6 insurrection, and so far the Court hasn't shown much inclination to interfere in the election investigations. And the notion that Trump is guarding a secret self-pardon is so far purely speculative.
Perhaps most important, a decision to not prosecute Trump would rattle the foundations of democracy in its own way. "Not holding a president accountable for crimes is incompatible with the rule of law," says Ginsburg. "I've spent my life studying how other countries struggle with that, but I never thought I'd see it become an issue here." That sentiment echoes the feelings of most Americans. According to a June 23 ABC/Ipsos poll, about six in 10 Americans think Trump should face prosecution.
The concern that prosecuting a president would set off future retaliatory presidential prosecutions is misplaced, insists Michaels. "You set a worse precedent by not prosecuting," he says. "Republicans have already shown they're ready to go after anything that isn't nailed to the wall. They were talking about the articles of a Biden impeachment two days into his presidency." The worry that convicting Trump would bring his already rageful supporters to violence, he adds, invokes comparisons to the way U.S. officials hesitated a decade ago to bring Al-Qaeda terrorists to trial out of fear that its supporters would unleash more terrorism in America.
Should Trump face charges, get convicted, lose all appeals and fail to produce a pardon, he would then face sentencing. It's easy to imagine that a jury or judge, reluctant to produce the spectacle of a former president in a prison jumpsuit, might be tempted to hand out a light sentence—say, a year of house arrest. But that's not necessarily a safe compromise.
History provides a lesson: In 1923, a right-wing leader disgusted with his country's liberal government charged up a mob of armed thugs and pointed them to the government capitol. The mob was stopped after a skirmish in which four police officers died, and the leader was tried, found guilty and served eight months in comfortable quarters with civilian clothes and access to his secretary. Adolph Hitler's light punishment proved critical to his ability to jump back into the spotlight and lead his Nazi party to crush Germany's once-thriving democracy.
Given the seriousness of the crimes Trump would be charged with—they carry sentences of up to 20 years—it is more likely that conviction will lead to an actual prison sentence of two or more years. Forget the image of Trump lodging comfortably in a federal "country club" prison surrounded by friends and Secret Service agents while enjoying well-done steaks and practicing his putting, says Michele Deitch, the director of the Prison and Jail Innovation Lab at the University of Texas at Austin, and an expert on the U.S. Bureau of Prisons.
Concerns for his safety as an ultra-high-profile target would inevitably land Trump in protective custody, a level of protection that minimum-security prisons aren't prepared to provide, explains Deitch. As a result, he would more likely end up at a medium-security facility. "In protective custody, he would typically be in a cell 23 hours per day, let out three times a week for an hour of solitary exercise in a slightly larger cage, and allowed to take showers a few times a week," she says. "It would be an austere, deprived and unpleasant setting—just as horrible as it is for all the prisoners there." Trump would still get Secret Service protection, but agents might not have much to do except hang out in an office at the prison and occasionally check out Trump's cell block.
One way Trump could stay busy in prison: running for president. There's nothing in the Constitution to prevent a convict from running or winning election; nearly a million Americans voted for labor leader Eugene V. Debs in the 1920 presidential elections while he was serving a 10-year sentence in an Atlanta prison.
If a prison-based presidential bid failed, Trump would have one more way out of his sentence: Ask for a presidential pardon or clemency. Even Biden might be tempted, thanks to the fact that pardons can be conditional. Labor leader Jimmy Hoffa's 1971 pardon from Richard Nixon cut eight years off of Hoffa's 13-year sentence for jury tampering and fraud, but came with a catch: He couldn't run again for union office. A deal that kept Trump out of both prison and the White House might be seen as a win-win for everyone involved.
Correction (2/26/2022, 10:21 am EDT): Mo Brooks is a Congressman from Alabama, not Alaska as originally stated. This error has been fixed, with apologies to Rep. Brooks and his constituents.