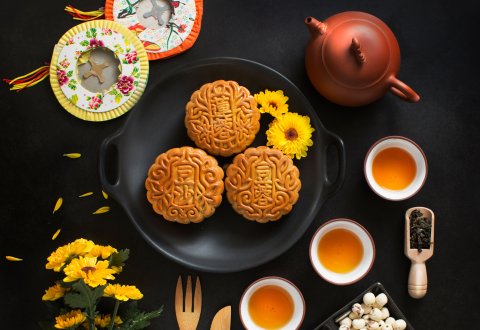 Foodies worldwide are gearing up for some of the most anticipated culinary festivals of the year. Each of these not only offers tasty bites, but also a glimpse into the cultures and communities they come from, and the opportunity to learn from the most renowned chefs in their regions. From mooncakes at China's Mid-Autumn festival to a fashion runway populated by chocolate-clad models in France to a giant omelette celebration in Louisiana, here are some of the world's most unique food fests. Bon appetit!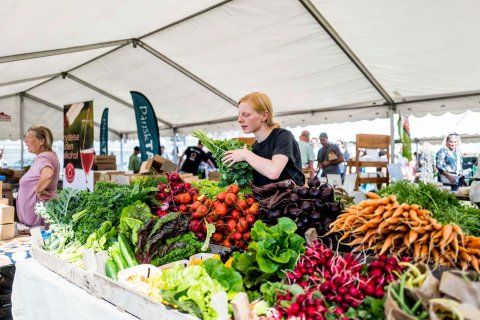 Copenhagen Cooking
Copenhagen
August 19-28
Have yourself a Scandinavian smorgasbord at one of the region's premier food festivals, where "chefs, restaurants, gastro-nerds, cultural institutions and foodies join forces to celebrate the city's vibrant food scene." The festival hosts almost 100 events around the city throughout the week, so you're sure to find your perfect bite.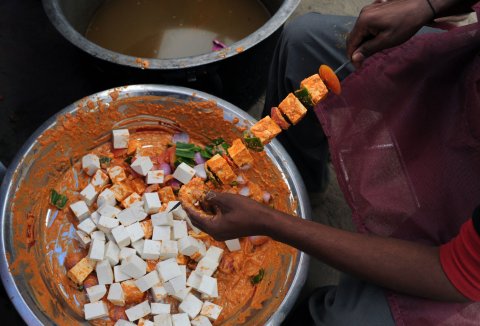 Street Music and Food Festival
Delhi
August 26-28
Known worldwide for its street food scene, Delhi hosts this festival that combines its rich culinary tradition with its contemporary music and culture scene. Check out DJ sets, rap battles, skateboarding competitions, graffiti exhibitions and even a "sneaker zone" where the hypebeasts can pick up new kicks. Afterwards, head over to the food stalls for bites from around the country.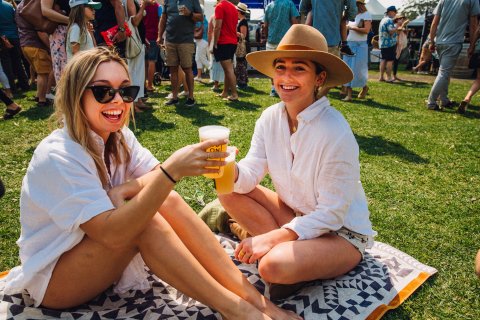 Sample Food Festival
Byron Bay, Australia
September 3
Back for its 10th anniversary, this year's special guests range from Aussie vegan chef Shannon Martinez, to recipe creator and sustainable hunting advocate Nick Pearce, who will demonstrate how to prepare a wild deer. Along with live demonstrations and workshops, market stalls will sell tasting plates from the region's most renowned restaurants.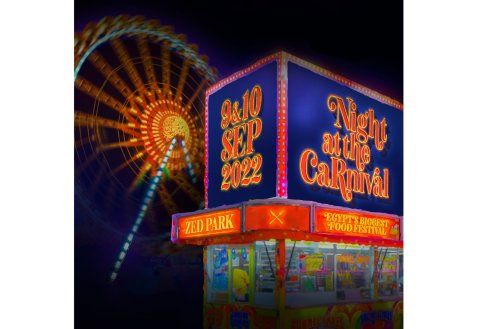 Cairo Bites
Cairo

September 9-10
Described as "the ultimate showcase of the Egyptian food industry," this festival serves 20,000 foodies annually. Each year, a theme is also chosen to match the vibe. This year's: "A Taste of Egypt," with the goal of showcasing the country's rich blend of cultures through food.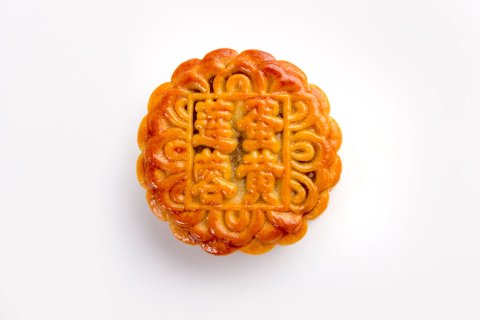 Mid-Autumn Festival
China (various areas)
September 10-12
Also known as the Mooncake Festival, this celebration's hallmark tradition is making and sharing these round-shaped treats formed from lotus paste with an egg yolk center that symbolize unity and completeness. In the evenings, families hang lanterns and set teacups outside their homes, awaiting the full moon's reflection in them.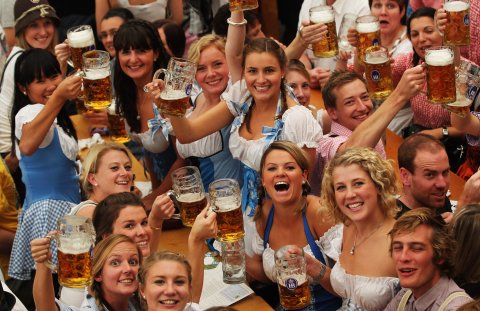 Oktoberfest
Munich
September 17-October 3
This annual two-week classic, started in 1810, celebrates Bavarian culture with bratwurst, giant soft pretzels and, of course, plenty of brew at dozens of beer tents. Check out the Theresienwiese fairground, with rides the whole family can enjoy; Tuesdays are official family days, when menu prices and rides are at reduced prices.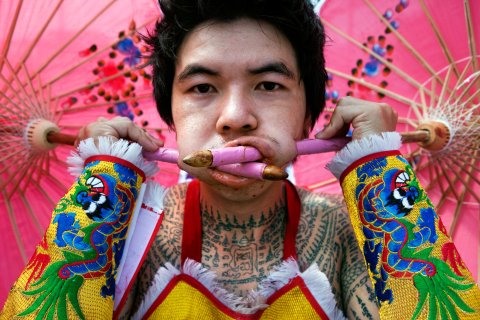 Vegetarian Festival
Phuket, Thailand
September 25-October 4
This festival, also known as The Nine Emperor Gods Festival, is an ode to the local belief that abstinence from meat leads to strong health and peace of mind. Along with a vegan spread, events consist of firewalking, running across burning coals and body piercing, rituals intended as physical and spiritual purification.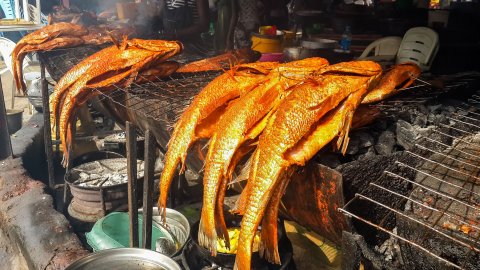 African Food & Drinks Festival
Abuja, Nigeria
October 9
Hosted by the African Food Network, this festival brings culinary experts and food influencers together from all over the continent for a celebration of contemporary African food and culture. Check out the eating competitions, spicy food challenge, celebrity chef battles, African body art and more.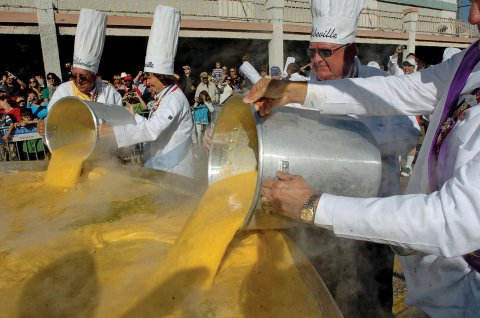 Giant Omelette Celebration
Abbeville, Louisiana
November 5-6
You're going to want a good seat for this. Every year, a group of chefs assemble to crack 5,000 eggs, stirred up in a 12-foot skillet to become the Giant Omelette, perhaps inspired by Napoleon. Folklore says that when the general stopped near Bessieres, France, an innkeeper cooked him this eggy confection; he loved it so much that he ordered the townspeople to gather all the eggs in the village and prepare a giant omelette for his army.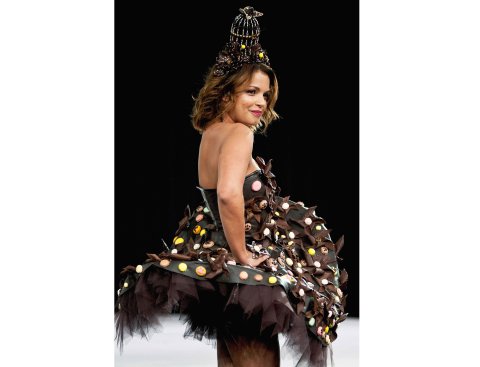 Salon du Chocolat
Lyon, France
November 11-13
This event is all about chocolate; sampling chocolate, learning chocolate recipes, meeting chocolate chefs and even...wearing chocolate. A main attraction is the Chocolate Fashion show, in which models dress in gowns made of confectionery treats, the joint ventures of fashion designers and chocolatiers.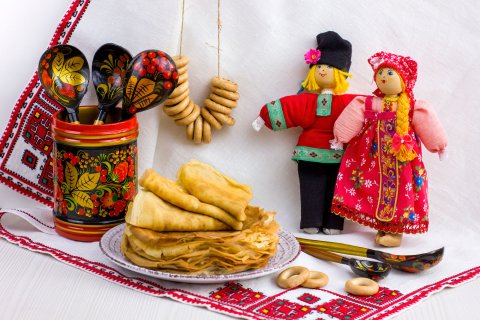 Maslenitsa
Pancake Festival
Russia (various areas)
February 20-26, 2023
The festival has origins in pagan times, when Russians celebrated the transition from winter to spring. Golden, round, hot pancakes, called blini, symbolize the sun, its warmth and energy. At the end of the festival, a large straw stuffed effigy is burned to symbolize the end of winter.