From 2019 to 2021, male undergraduate enrollment dropped by 10.2 percent, according to the National Student Clearinghouse, compared to 7.8 percent among women. Among Black men, however, enrollment fell by 14.8 percent overall, and a whopping 23.5 percent among those enrolled in two-year schools. Latino male enrollment similarly slumped: by 10.3 percent overall and by 19.7 percent among community college students.
Why the discrepancy? For one thing, the unskilled, entry-level work more available to men (say, construction) typically pays better than the unskilled work available to women (say, child care), making college relatively less attractive financially, says Michael Hicks, director of the Center for Business and Economic Research at Ball State University in Muncie, Indiana. "Men at 18 have a higher wage premium than women," Hicks says.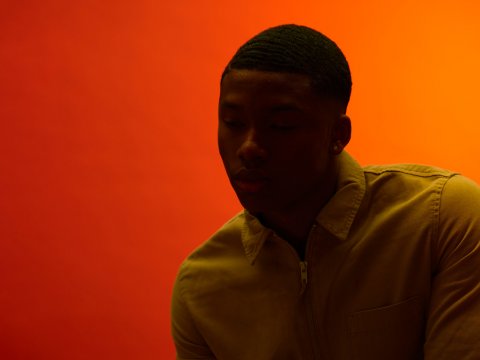 College also doesn't pay off for Black men to the same extent it does for white men, says William Rodgers III, director of the Institute for Economic Equity at the Federal Reserve Bank at St. Louis. "At the end of the 1970s, the wage differential between Black and white college men was basically zero," he says. "But by the end of the 1980s, a Black college graduate was earning about 18 percent or 19 percent less than white college graduates."
Rodgers says declines in unionization, a pullback on affirmative action and lingering discrimination are the likely culprits driving this trend. This lesser payoff, coupled with the fact that Black households are more likely to carry student debt, could lead some to conclude that college isn't "worth it."
Also contributing: Many Black men also face family financial obligations, which compound problems of college affordability. "There is no work-school balance—they have to work," says Karen Weddle-West, vice president of student academic success at the University of Memphis. "They cannot persist semester to semester because of the struggles they are facing maintaining households. They are the lowest paid, and they don't have the money to support themselves and their families."
Unfortunately, the cycle is self-perpetuating. Research shows the children of parents who didn't go to college are less likely to attend and complete college themselves, continuing the intergenerational disadvantage.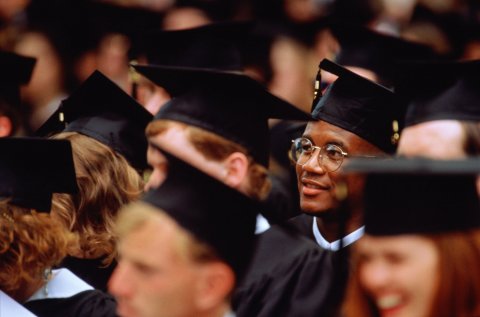 One way to break this cycle: Develop programs that help ensure Black men who are enrolled in college get their degrees. At the University of Memphis, Weddle-West created the African-American Male Completion Grant, one of multiple initiatives the university offers to help minority and first-generation students. The grant pays the balance on tuition owed for students nearing graduation who've run out of financial aid.
"Seventy-five percent of our African-American males are Pell grant recipients, and they often stop out because they have to work to support themselves and their families," says Weddle-West. "We found out that with about $4,000 or as little as $2,000, we can pay the balance, and bring them back in."
For Emmanuel Cullins, a grant of just a few hundred dollars was enough of a lifeline. Despite working at Walgreens from 5 p.m. to midnight four nights a week after class, "I was really struggling financially," Cullins says. The school picked up one month's tuition payment, "which helped me out definitely because that was a month I was worried about paying—where I was having to deal with rent and tuition coming up at the same time," says Cullins. Cullins graduated magna cum laude in May 2022 and is headed to graduate school this fall.