It's been a long time since the company now known as Dell Technologies was a glamorous youngster with a runaway share price, one of the marquee firms of the tech-boomy 1990s. The company went on to endure some humbling setbacks and resets as the tech market morphed well beyond the original PC revolution.
But it may be a surprise that Dell has not only evolved into a diversified tech giant—topping $100 billion in revenue last year generated from products and services ranging from computer hardware to data-center software—it also has maintained a reputation as an attractive employer and talent magnet.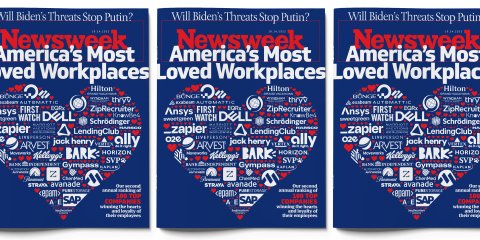 After all, even the sexiest startups can descend into stultifying bureaucracies when they grow to the 130,000 head count that Dell has reached. Yet somehow the Round Rock, Texas, company has, in this mature phase of life, remained a great place to build, and extend, a career—so much so that it tops Newsweek's 2022 list of America's 100 Most Loved Workplaces.
It's tempting to explain this by simply pointing to the welter of employee-development programs and career tools the company has developed. (Among other examples, Dell was ahead of the curve on not just accommodating, but cultivating, remote talent.) But dig a little deeper—because what can sometimes sound like an everyone-gets-a-hug ethos, is actually grounded in a practice of mutual accountability.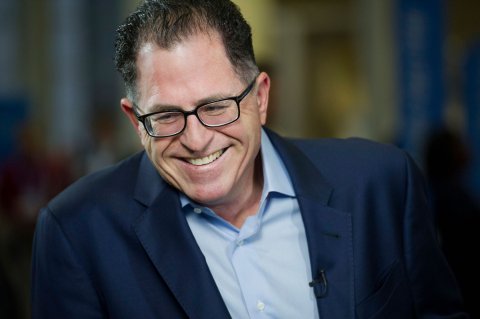 That means employees have plenty of opportunity to shape their career within Dell—as long as they execute and take initiative. Dell often cites its internal "Culture Code," a somewhat anodyne set of values and principles—"winning together"; integrity, relationships, humility and so on. But chief human resources officer Jenn Saavedra points out that a recent employee opinion survey asked for one word to describe what it's like working for Dell, and the winning answer by far was "challenging." That's not a bad thing. ("And it was surrounded by 'fun' and 'rewarding,'" Saavedra quickly notes.)
The upshot is a culture that strives to balance respect for employees with real-world results.
A key example that threads through multiple Dell human resource practices and programs is an opportunistic form of flexibility. Consider Kailey Webster, who grew up in Austin, Texas, and got her business degree at the University of Texas. She scored a summer internship in 2015 after connecting with the company at an otherwise-stressful career fair: "It was the first conversation where I felt like I could relax into it because they weren't just looking at my resume and running through the bullet points," she recalls.
She soon joined the company's digital division, working in its nearby Round Rock headquarters for the next two years. While a manager helped place her in a career-development program that connected her with peers outside her work group and other mentorship and training, the real test came when her husband, an air force pilot, was transferred to New Mexico. According to Webster, her managers never missed a beat, and she was able to transfer over to remote work with little fuss. For the past three years, she's been working from home in Germany, where her husband is now stationed.
This is no one-off, it appears. It's an ingrained attitude—one that predates the pandemic by years. According to Dell, more than 90 percent of its work force has the option to work remotely; there's even a "temporary movement policy" that allows employees to live anywhere in the world for up to 29 days.
"I think it comes down to talent," says Daniel Mott, Dell senior vice president, HR talent & technology. "You think about the talent throughout the world and how much of that talent may not be located where you have a particular office or a headquarters. That opened up a whole set of talent to us that was not previously available."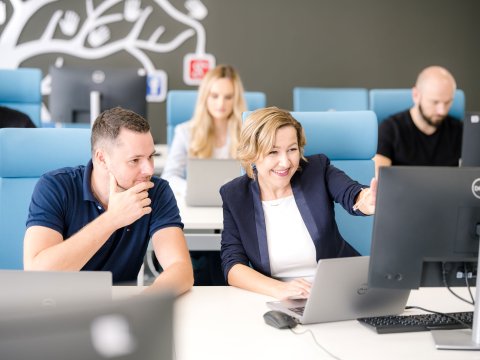 It's also helped the company keep talent: A majority of management positions are filled internally. In the most recent fiscal year, more than 35,000 employees—over a quarter of the workforce—took new roles inside the company.
As for Webster, she's moved from project management to a more product-focused role and, more recently, to a digital supply chain initiative building internal applications and working with vendors. After she expressed interest in directing teams, one of her managers nominated her for an emerging-leadership development program.
"I didn't think that the career path I'm on now was going to be possible for me," she says. And indeed, other military spouses she knows struggle to find new work with every move, often overqualified for what's available. "I think Dell has really seen what some other companies might view as a potential downside, instead as a net positive."
While Webster praises Dell's "flexibility," the reality behind that puts a lot of responsibility back onto the employee. Jonathan Tamayo Gonzalez joined Dell after graduating from St. Edward's University in Austin in 2019, with a degree in computer science. He came on as a tech support agent—"not my first pick," he admits. But after his interviews with various West Coast tech giants stalled, he decided to treat the offer as an opportunity. "I joined Dell with the intention of growing in this company and ultimately becoming a developer."
That said, Tamayo Gonzalez notes that his top priority, reinforced by managers, was mastering tech support—the thing he was hired to do. While Dell encourages career development, it has to be done within the company's larger goals. Its Annual Strategy Cascade enforces that priority: a series of conversations between managers and their direct reports, starting from the top of the company, clarifying the year's goals and how each employee is expected to contribute.
But both Tamayo Gonzalez's direct manager and senior director also started out as tech support agents, and encouraged him to pursue his other ambitions, too. That entailed pushing for and pursuing opportunities to "shadow" other teams to explore new options and make connections. He also participated in a year-long outside-of-work-hours program on the fundamentals of data science. It paid off: A year ago he was promoted to a junior developer role, with a road map to gaining seniority and working toward a lead role.
"They really provided the tools, the network to help me get to where I am," he says. "Dell was the only company that took a chance on me."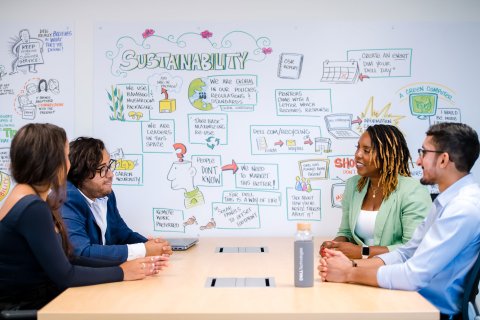 Of course, no matter how systematically employees work to direct their career trajectories, those efforts are for naught without managerial buy-in and execution. Webster, for example, describes her managers as a "pillar of advocacy." Turns out that's an attitude that Dell goes out of its way to enforce.Saavedra repeatedly cites results of the company's Tell Dell employee opinion survey—which, she emphasizes, is a tool with consequences, not a fun exercise: It includes "very direct" questions to direct reports about a manager's candidness, transparency, career conversations and the like.
"This is how we hold our leaders accountable, for the culture, the strategy in developing teams," she says. "If a leader has poor scores, we reach out." If coaching and support don't work to improve team development, then maybe that manager can find other ways to contribute—but not in a leadership role.
Of course, at a company Dell's size, even the most considered HR thinking can't prevent all missteps, or solve every mistake internally. Dell in the last couple of years has been plagued by a clutch of accusations of workplace discrimination. Several LGBTQ workers made public allegations that put the company on the defensive. In 2019, Dell agreed to pay $7 million to workers who claimed racial and gender-based wage discrimination while at the company. In 2021, Dell agreed to pay $75,000 to settle an equal pay and sex discrimination lawsuit filed by the U.S. Equal Employment Opportunity Commission.
In response, a Dell spokesperson says the company is committed to fair worker treatment and pay equity. The company seems to have learned a lesson from the public lashing: In late 2019, it announced a 10-year "cultivate inclusion" initiative explicitly prioritizing women and people of color by embracing goals such as building a 50 percent female global workforce, ensuring 15 percent of U.S. managers are people of color and similar firm benchmarks.
Still, most employees seem to feel like they're working for an admirable company that treats them well and values their role. That's according to those internal Tell Dell surveys, as well as the independent research of Newsweek partner, the Best Practice Institute, which elevated Dell to the top slot this year; BPI praised Dell for "treating employees like people, and setting them up to succeed."
That matters because while Dell's mutual-accountability approach offers much, it expects much, too—and monitors and quantifies results. So, it counts that the company offers a variety of learning programs that are specific to business unit needs, including thousands of online modules that can be accessed by all employees. But it may matter more that this helps build widespread buy-in: According to the company, 94 percent of employees believe Dell's behaviors are consistent with its Culture Code; 90 percent said they felt their voice "counts" to their team; and 93 percent agreed that their leader "truly cares" about them.
"We have high expectations for our employees," says Mott, the HR and tech VP. "And they should have high expectations for us."
▸ Rob Walker is the author of the critically-acclaimed The Art of Noticing (Knopf), and its spin-off newsletter at robwalker.substack.com.