20th Person Believed to be Framed by Retired Chicago Detective Exonerated of Crime He Didn't Commit
On Friday, Demetrius Johnson left a Chicago courtroom after prosecutors dropped the a case against him for a murder he didn't commit. He has become the 20th person exonerated who is believed to have been framed by retired Chicago Police Detective Reynaldo Guevara.
Johnson was accused of the June 12, 1991 Wicker Park shooting of Edwin Fred. Despite insisting he was at the NBA championship basketball game that night with friends, he was convicted at the age of 15, and served 12 years for the crime, being released in 2004. But this September, it was discovered that witness testimony implicating another person for the murder had been hidden from both the prosecution and defense teams working the case.
In September, it was revealed that witness testimony implicating another person of the crime, for which Johnson had been convicted of at 15, had been concealed from the case's prosecution and defense teams.
A Cook County judge vacated Johnson's sentence in November. However, for the past month, the State Attorney's office has been deciding whether to retry Johnson's case or drop it entirely—as Johnson faced the potential of being tried again for a crime he'd already served his sentence for.
"Just the thought of dealing with [a second trial] was constantly stressful," he told the Chicago Tribune. "It hurts because I've been through it, in a manner that was cold-blooded."
On Friday, prosecutors announced all charges against him would be dropped, and he became the 20th man cleared of their charges due to the alleged corruption of Guevara.
"It's an out-of-body experience," said Johnson to the Chicago Sun-Times after the hearing. "I felt like I had a gorilla on my back."
Joshua Tepfer, Johnson's attorney and a representative of many other defendants who said that Guevara concealed evidence in their cases, has uncovered evidence that a different man was arrested on the night of Fred's murder. Johnson was also not a part of the original police lineup, which was conducted by Guevara.
The report about the lineup was concealed for unknown reasons until it surfaced during the research process for a federal civil trial. Guevara also allegedly lied about the existence of the report during the criminal trial.
"That information was hidden from everyone in the system. The only person, seemingly, [who] actually knew the truth [was] Reynaldo Guevara," Tepfer said Wednesday to reporters gathered outside the George Leighton Criminal Courthouse. "The results were incomprehensible for [Johnson]. ... He was 15 years old and placed on trial for a murder he did not commit."
"I was a cry in the dark for a long time," Johnson said Wednesday to reporters. "I never thought this moment would happen. I thought I had to accept that."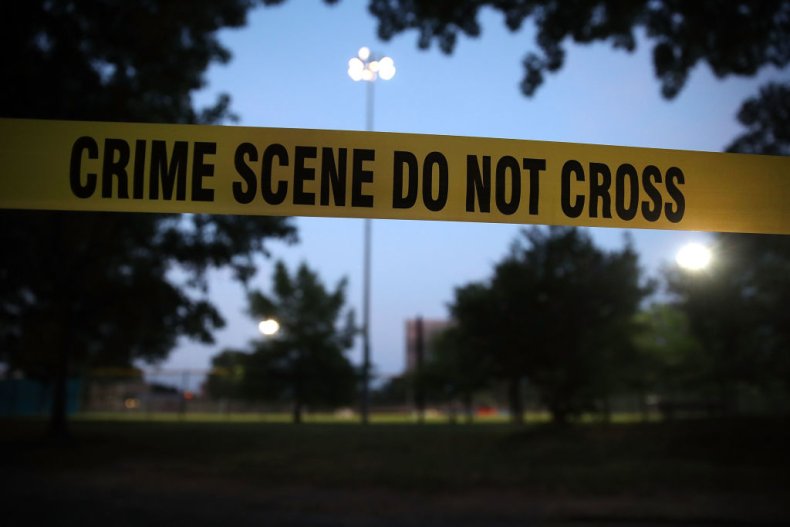 There are dozens of other defendants who claim that Guevara also framed them for crimes they didn't commit. They accuse Guevara of falsifying evidence and manipulating witness testimony, as well as having run a corruption racket, taking bribes from drug and gun dealers and taking kickbacks to make cases disappear. Guevara was the subject of a 2017 BuzzFeed News investigation.
He is the subject of eight pending wrongful conviction lawsuits. A civil suits filed by Jacques Rivera was settled for $17 million last year. It was during this lawsuit the revelation about the lineup report in Johnson's case was discovered. Johnson has not yet decided whether he will file a similar suit.
Guevara has invoked his Fifth Amendment right when asked under oath about the charges against him in court. According to the Tribune, in one trial alone, Guevara invoked that right over 200 times in just over an hour.