21 Cleaning Products That Will Leave Your House Looking Pristine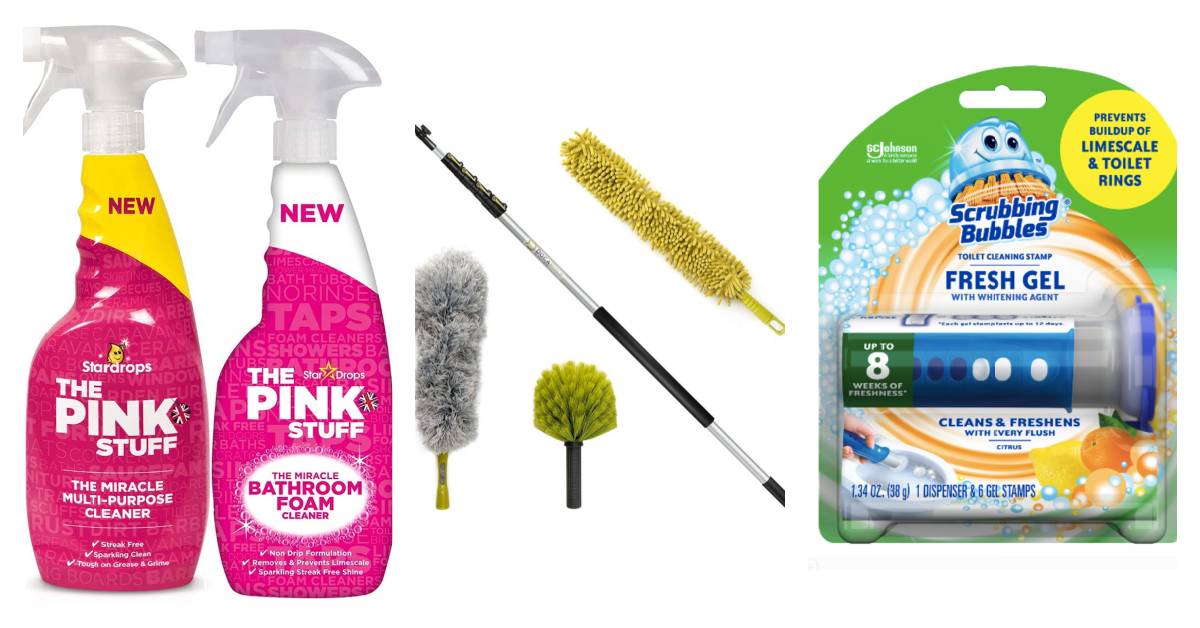 Have you ever found the corner of TikTok called #CleanTok? If you're new to the most polished space on the internet, allow us to introduce you—it's where people seal countertops, scrub grout, share standout products and exchange cleaning hacks for crazy amounts of views. After all, there's nothing more satisfying than watching bathroom tile go from grimy and slimy to sparkling and shiny.
If you're not messing around (no pun intended) when it comes to cleaning your home and getting every square-inch in tip-top shape, then you need products that go above and beyond. These are the 21 best cleaning products that will leave your home looking as shiny as a new penny.
21 Best Cleaning Products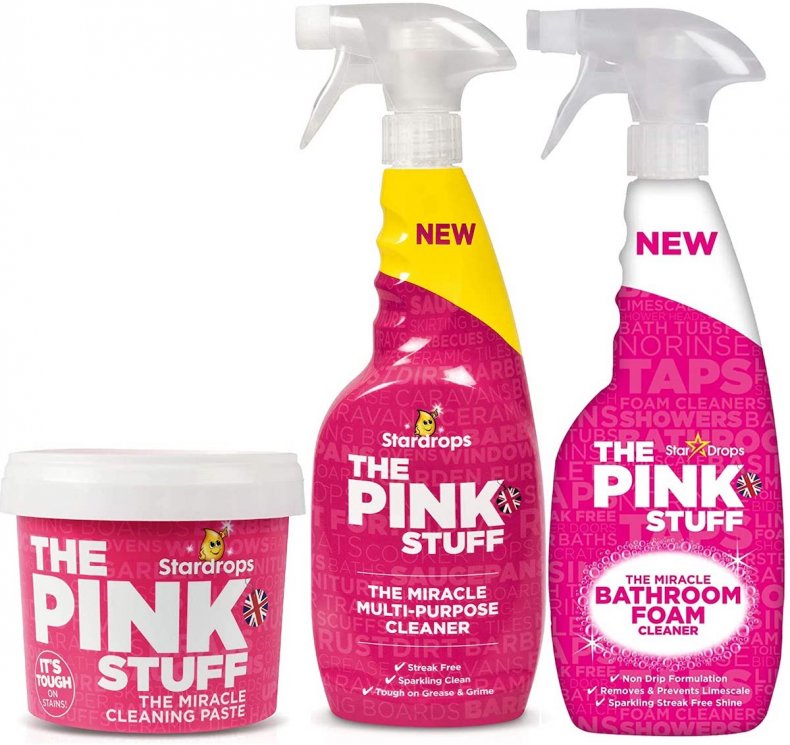 The Pink Stuff from Stardrops is the stuff of infamy. Seriously, anyone who's anyone on #CleanTok has and uses The Pink Stuff, and that's because it's incomparable when it comes to removing grease, grime and stains. With a 4.6 rating out of a possible five stars on Amazon.com—in fact, it has never received a rating less than three stars to date—and nearly 1,500 reviews, The Pink Stuff Bundle is certainly the way to go if you want to hit all areas of your home with a one-two-three punch of cleaning magic. This bundle features the viral Miracle Cleaning Paste (which can cut through anything—anything!), the notoriously streak-free Multi-Purpose Cleaner and the nondripping, limescale-preventing Bathroom Foam Cleanser. Buy The Pink Stuff and you may not buy any other brand ever again.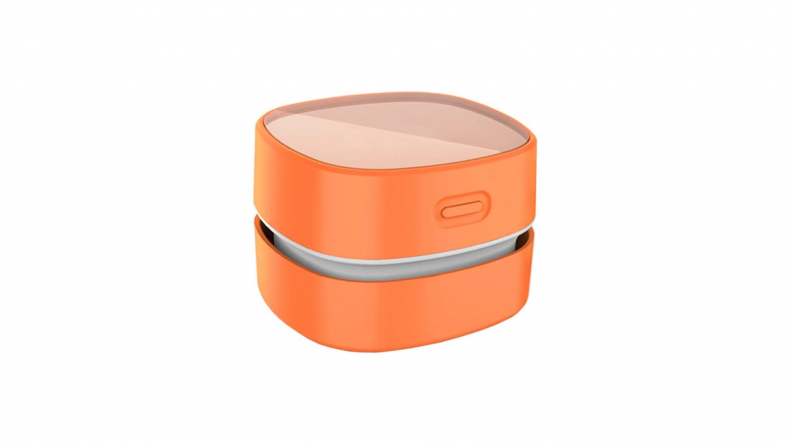 If you think your desktop doesn't need a thorough clean, then think again. The Odistar Desktop Vacuum Cleaner has become all the rage lately thanks to its wireless ability to "sweep" or "vacuum" up surfaces with just the touch of a button. No need to break out the paper towels and all-purpose cleaner. Much like the functionality of a wireless floor vacuum robot, this Odistar model combs over surfaces picking up tiny hairs, crumbs and cleaning the nooks and crannies of computer keyboards.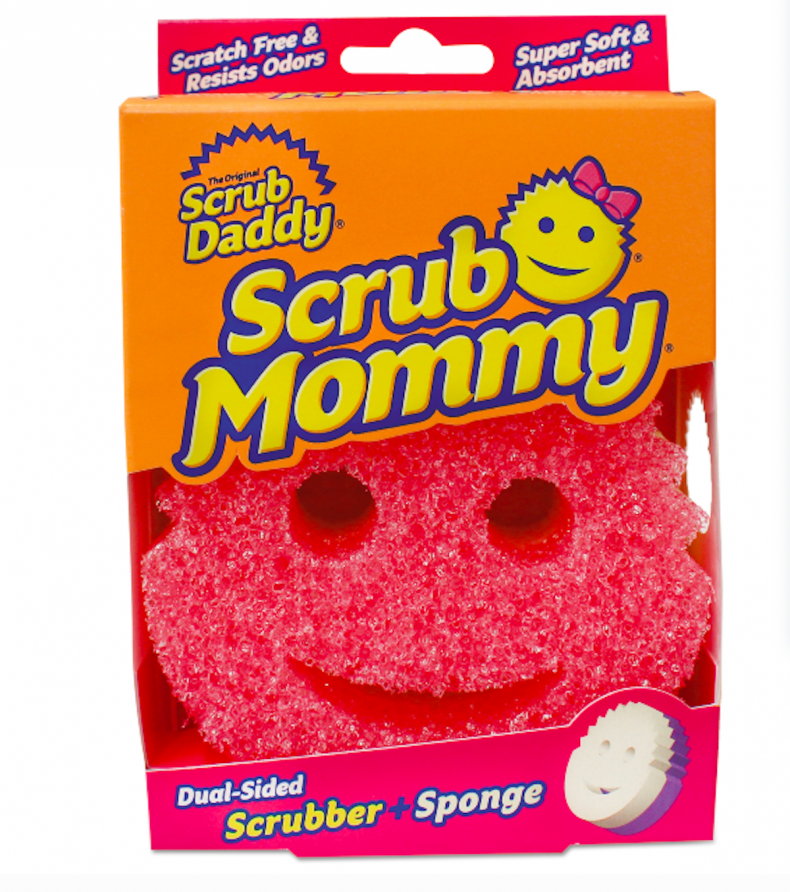 The Scrub Daddy brand has amassed a pretty enthusiastic following just on TikTok alone. If you recognize this scrubber-sponge, it may be because you saw it on Shark Tank! The brand as a whole is great, but we think you'll specifically love the Scrub Daddy Scrub Mommy Dual-Sided Scrubber and Sponge. Only $6.96 at Walmart, this super sponge is the hero of all messes, big and small. It's designed to be scratch-free, dishwasher and washing machine safe, and also features an ergonomic design for easy, steady gripping when washing even the slipperiest of dishes.
ChomChom Roller Pet Hair Remover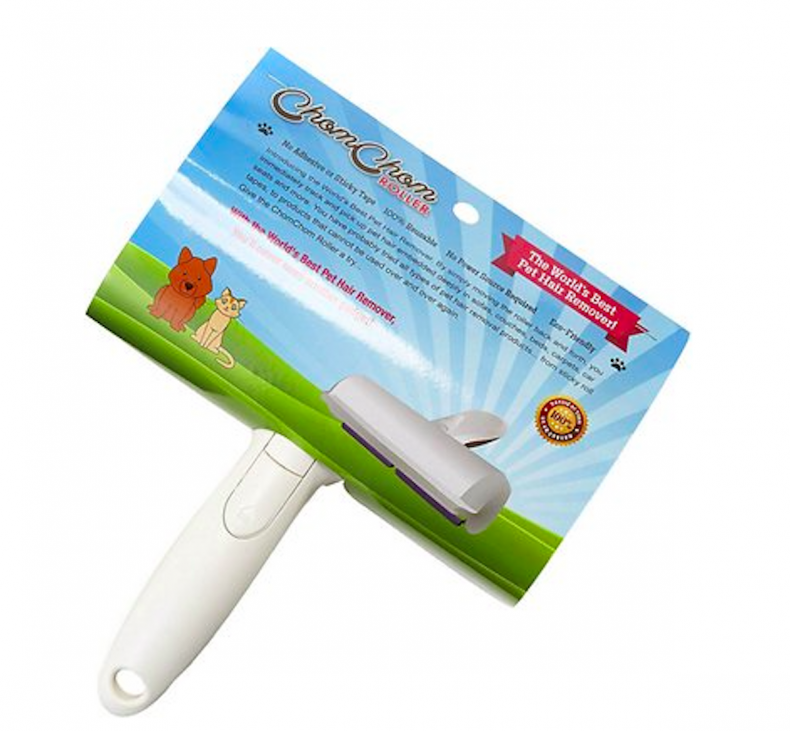 Got pets? Cleaning when you own animals is a unique kind of difficult especially if you've got yourself a shedder. The ChomChom Roller Pet Hair Remover, available at Chewy, is a must-have for any dog or cat owner's cleaning arsenal. It's a mandatory step up from those messy, sticky lint rollers, which don't do a great job of picking up pet hair anyway. The ChomChom Roller Pet Hair Remover is reusable, doesn't require adhesive or sticky-tape refills (because it doesn't use any), and features a hair-collecting compartment that's simple and mess-free to empty out. Plus, no leftover residue!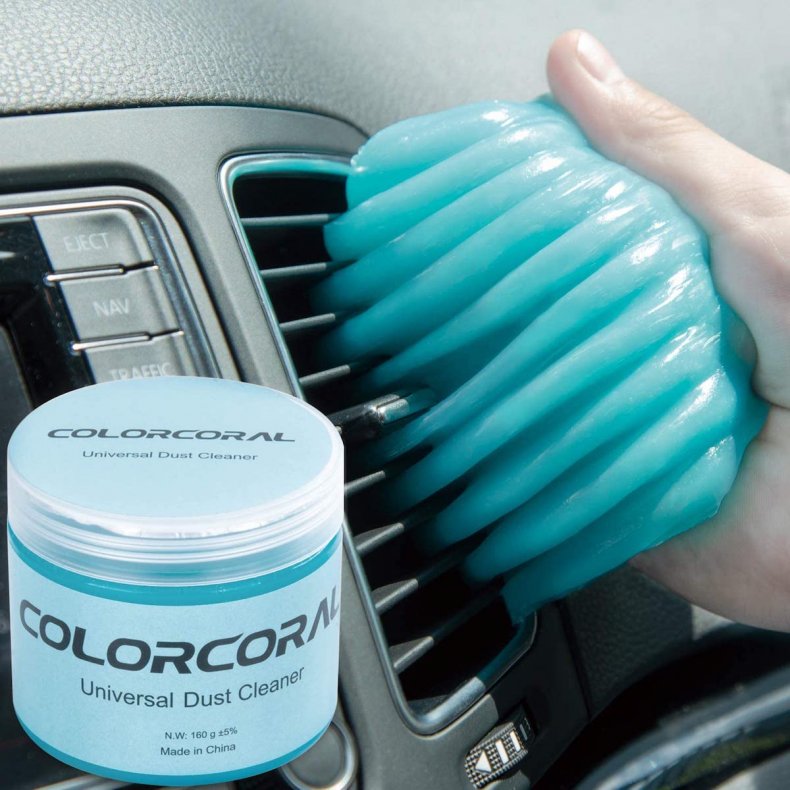 Vents, dashboards, computer keyboards, camera lenses, printers, speakers, air conditioners—these are just a few of the most hard-to-clean surfaces throughout the home and vehicle. For those impossible-to-reach spaces where even your microfiber cloth can't venture, ColorCoral Cleaning Gel gets the job done. It's made of biodegradable gel that's not sticky to the hands but, somehow, works magic on rugged surfaces. You can reuse it over and over again until the color turns dark or it becomes sticky to the touch.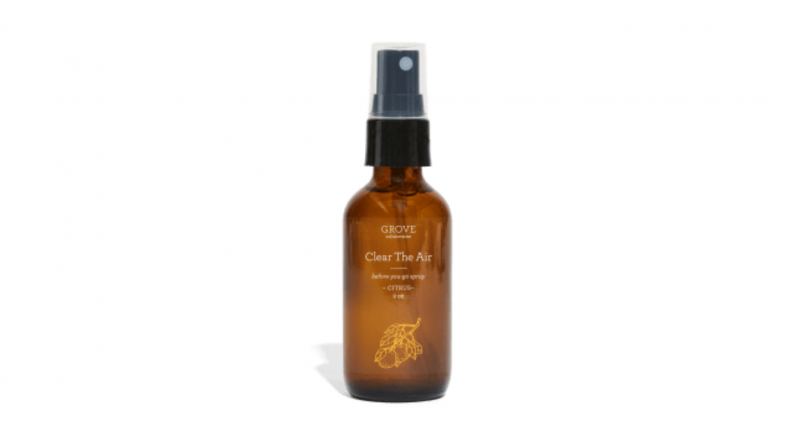 If your home looks pristine but smells worse for wear, then what good was all that cleaning? Defunkify the smell of your bathroom—particularly around the toilet region—with Grove Collaborative's Clear the Air Toilet Spray. Significantly less expensive than some of its competitors, Clear the Air Toilet Spray literally does as its name suggests after each spritz. Choose from citrus, coconut or lavender scents and rest assured that since it's a Grove Collaborative product, this spray is made with the highest-quality, nontoxic ingredients.
Buy at Grove Collaborative for $9.95.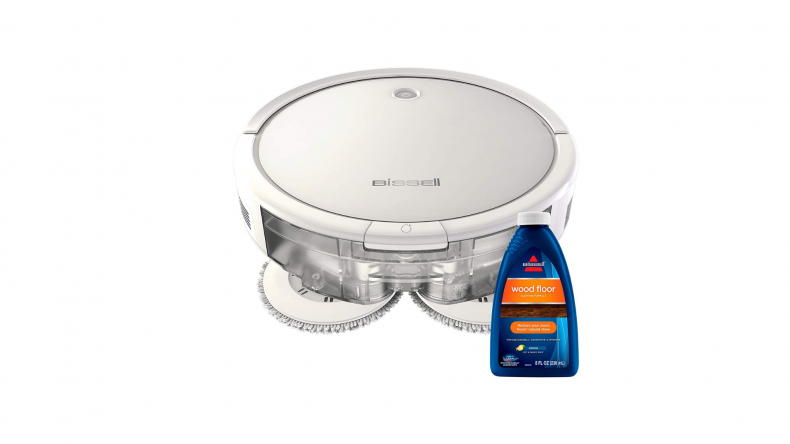 Most of the cleaning products on this list cost less than $25—and in most cases, less than $10—but the Bissell SpinWave Hard Floor Expert is certainly well worth the splurge. Both a wet and a dry wireless vacuum that cleans carpets as efficiently as it does hard floors, the SpinWave features 130 minutes of run time on hard floors, recharges in 5 hours and is outfitted with dual-spinning edge brushes, a rotating brush roll, powerful suction and rotating mop pads. It also comes with your first bottle of Bissell Wood Floor Cleaning Formula, which restores floors' natural shine and features a soft surface avoidance sensor so you don't have to worry about the Bissell SpinWave Hard Floor Expert saturating carpets and rugs when it's in mop mode.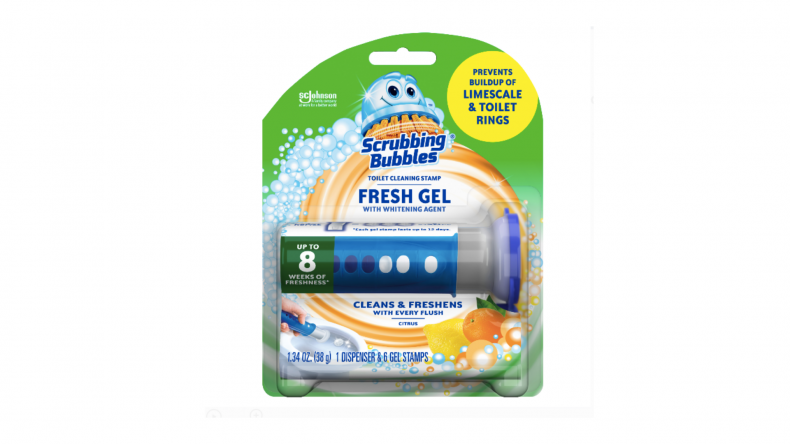 We can all agree that cleaning toilets straight-up sucks. You never know what you're going to find around the bowl, and though that makes us less likely to want to clean it, what it really should do is make us clean it more often. You know, to avoid finding yucky things! Scrubbing Bubbles Fresh Gel Toilet Stamp can really help up your potty-cleaning game, and all you have to do is apply a gel stamp inside using the applicator. With every flush, one Fresh Gel Toilet Stamp fights odors and automatically redelivers a fresh scent without any touching, any scrubbing or any human interference at all. Each stamp works for up to 12 days and scents include Rain Shower, citrus and lavender.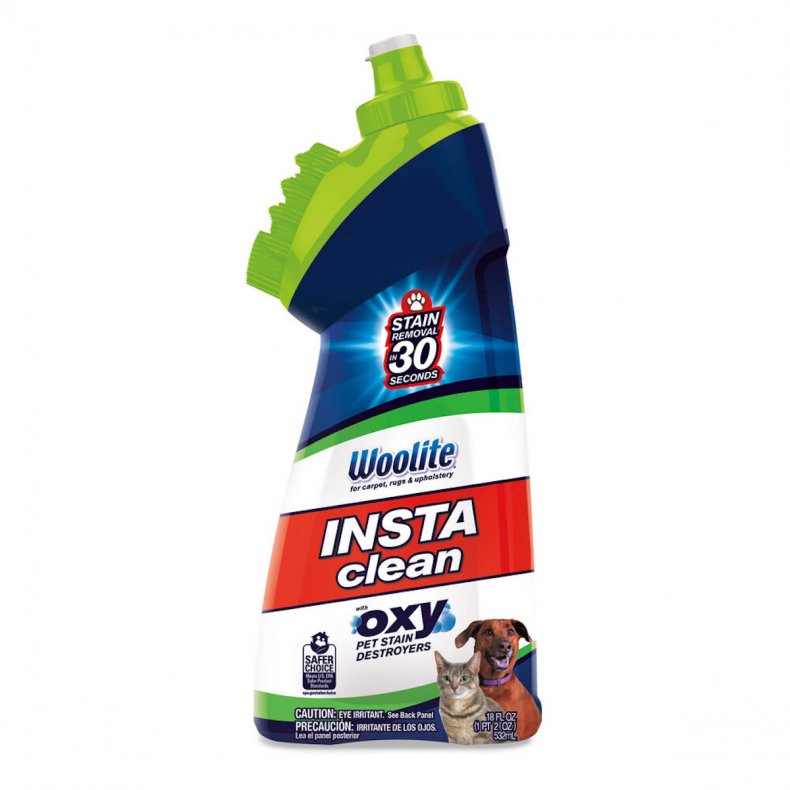 Another must-have for pet parents, nothing cleans up urine, feces or vomit stains like Woolite InstaClean Pet Stain Remover. The brush head cleaner is really what takes this cleaning product to the next level. Simply spray, wait, then scrub with the brush head. Stains disappear in minutes! And though it's specifically designed to treat pet-related stains, it's worth trying on other stains like wine and coffee, too (speaking from like, a lot of experience).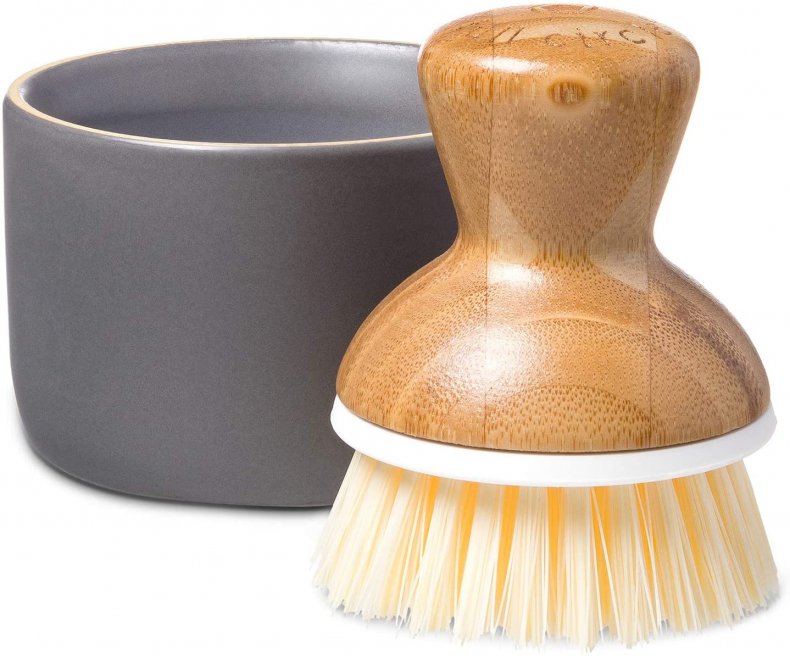 The latest invention in the soap-and-scrubber community is bubblers, but while many of them are made from plastic and cheap mechanisms, Full Circle's take on the bubbler is so much better—for cleaning, soap saving and the environment. It's certainly a more convenient way to dispense soap and control how much soap you use when washing the dishes, but it's also kind of cute, too. Simply fill the inside of the Full Circle Bubble Up Ceramic Soap Dispenser with equal parts soap and water, then dip the sustainably made Bamboo Dish Brush in, giving it two or three pumps. The soap bubbles up so easily! Never squirt dish soap all over the sink again.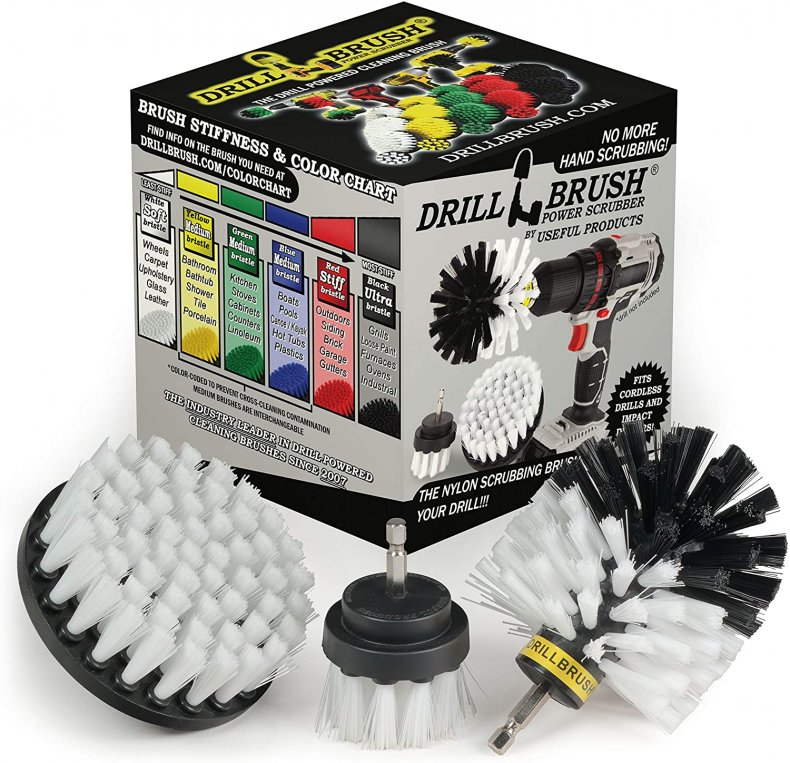 Here's a cleaning product that will have you saying, "Why didn't I think of that?" Famous on TikTok with hardcore cleaners, the Drill Brush Power Scrubber is a brush head that attaches to a drill for faster, more efficient cleaning that spares you the head cramp that comes with scrubbing. You can buy different size, color-coded brush heads for different levels of mobility and stiffness.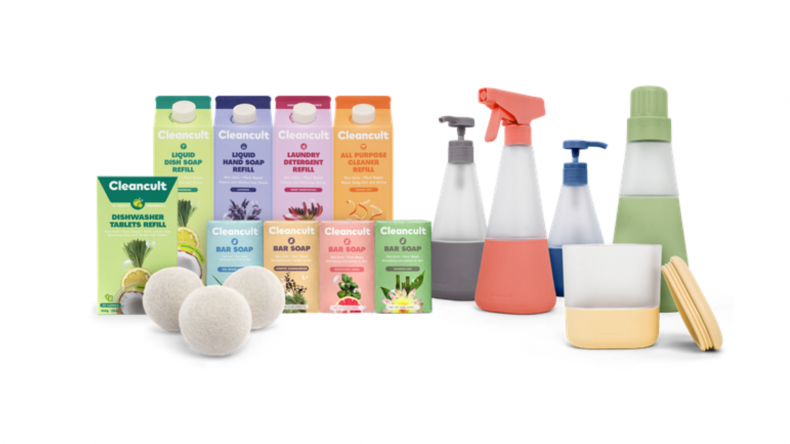 If it's cleaning culture overhaul you're looking for, the CleanCult Complete Home Bundle is a full-out set that has everything you could ever need. Your first purchase comes with five reusable and refillable cleaning containers in the color of your choice—All Purpose Cleaner Spray Bottle, Hand Soap Dispenser, Dish Soap Dispenser, Liquid Laundry Bottle and Tablet Jar—five refills for each dispenser that, after the initial purchase, then become recurring; four bars of soap; and three fragrance-free wool dryer balls.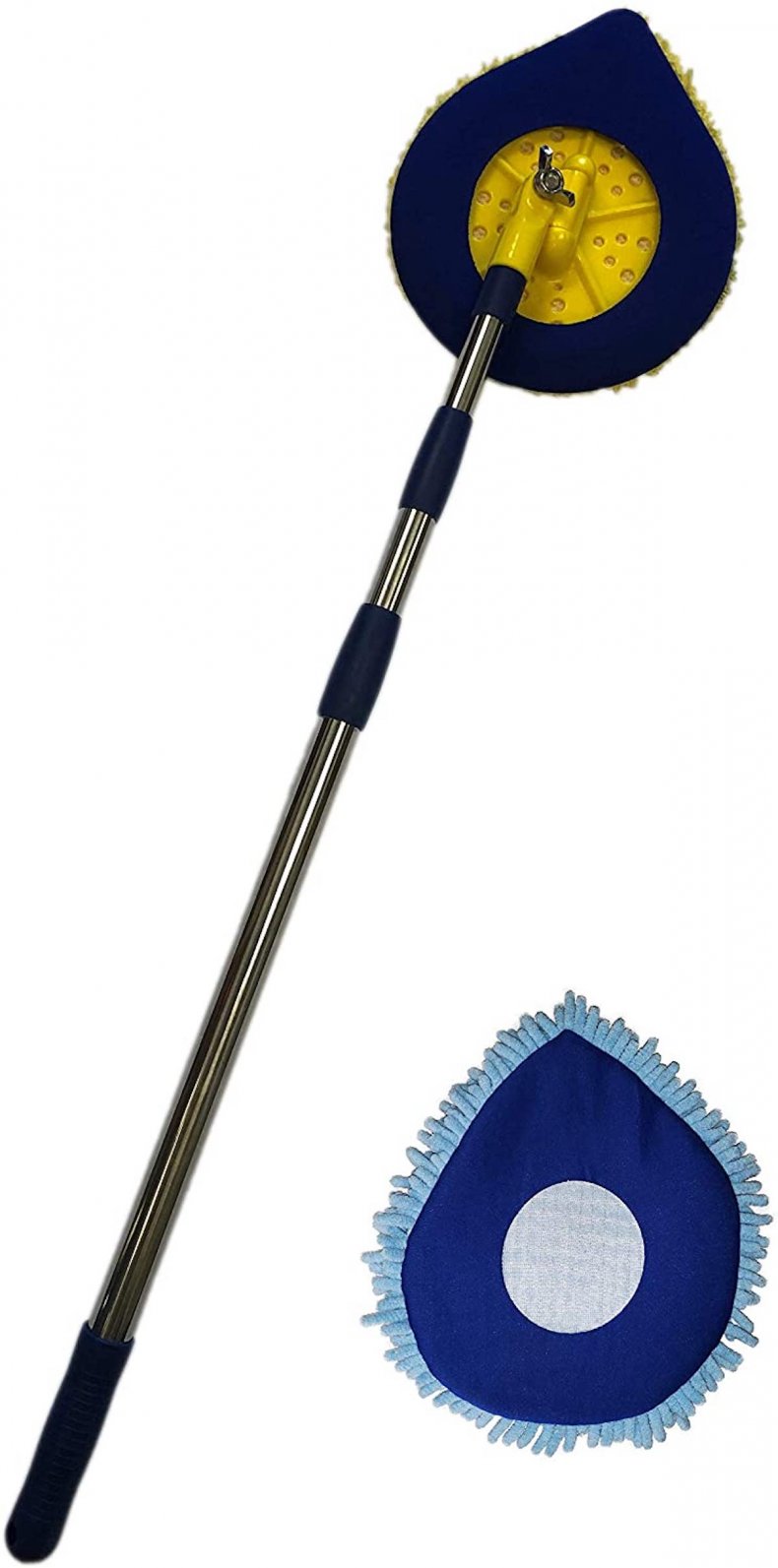 Serious question: How frequently do you wash your walls? Yes, your walls. Most of us probably avoid washing our walls at all costs save for the occasional wipe down of a scuff. But once you pay your walls extra attention, you may be completely grossed out by how dirty they can get! Whether it's a hard-to-reach spot or simply a neglected part of the wall you're looking to spruce up, the Chomp Long Handle Dust Mop is a game changer. It comes with an extendable handle (that reaches from 26 to 60 inches) and reusable and machine washable microfiber pads, and can be used to clean just about anything—walls, ceilings, baseboards, door or window trim, corners, etc. The best part? There's no need for a ladder and no bending over required!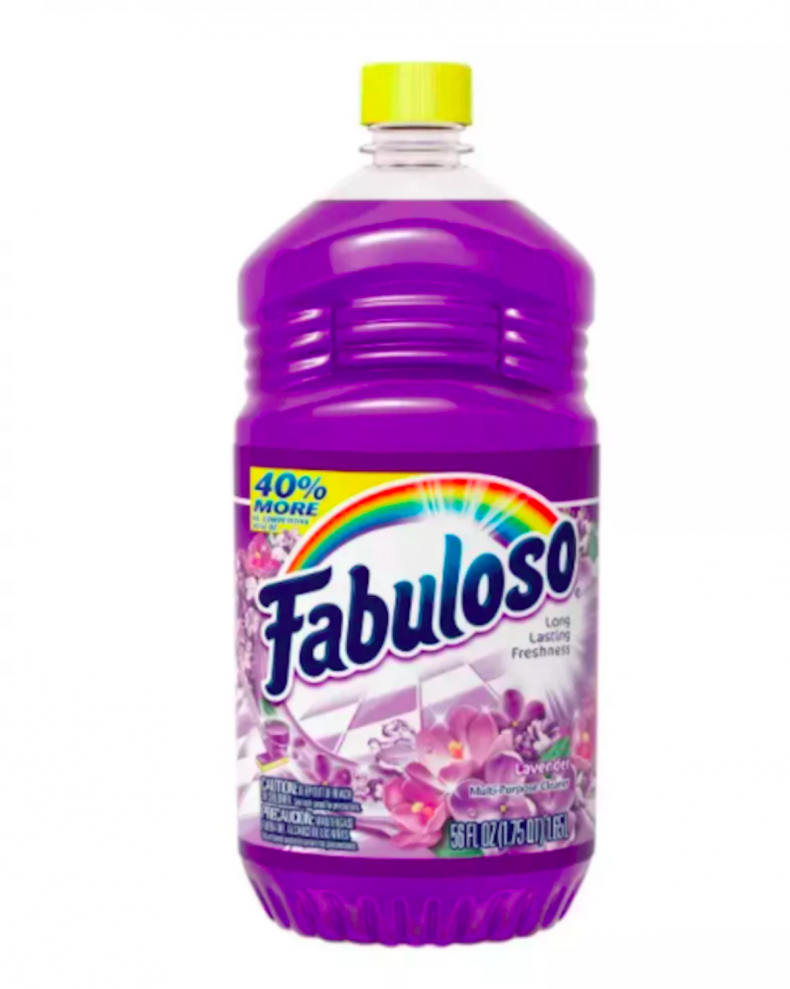 In a word? It's fabulous! Fabuloso All Purpose Cleaner is one of the most-used cleaning products on TikTok thanks to its many different uses. (When they say "all purpose," they mean it!) TikTok cleaners have used it for everything from floors, fabrics, backsplashes, microwave interiors and toilets to the insides of trash cans. If you're looking for something truly all purpose, Fabuloso is a $2.79 investment well made.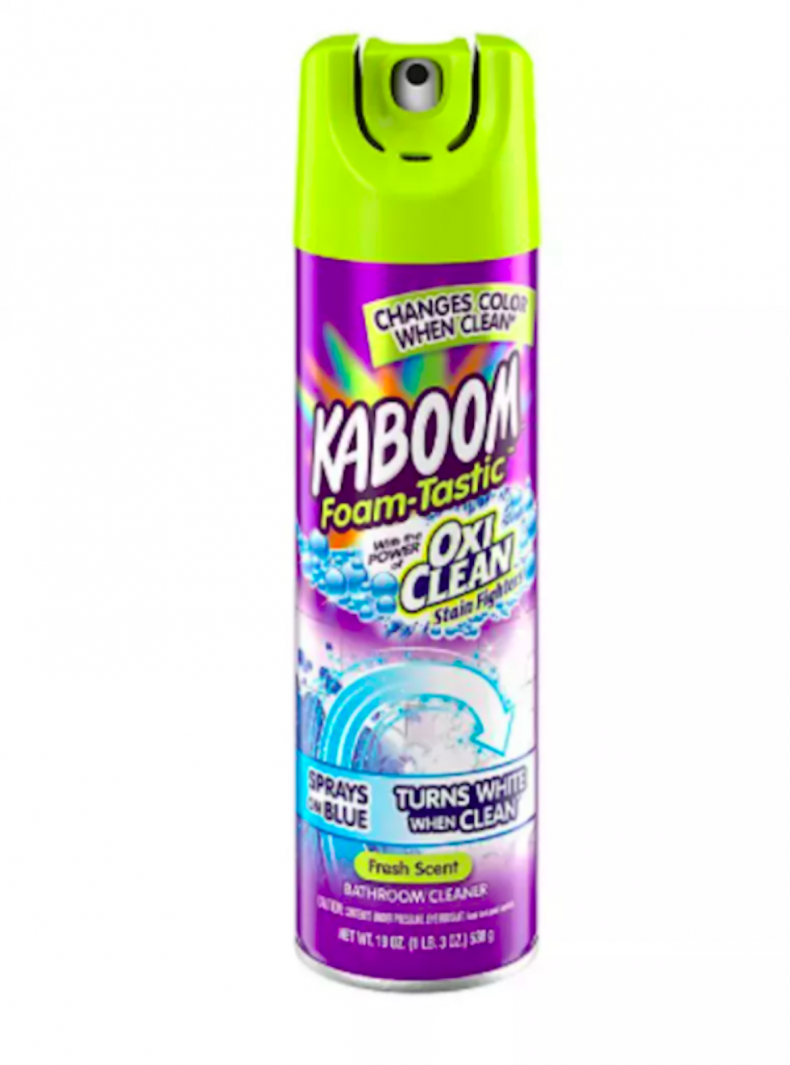 Is it even #CleanTok if you haven't seen the impossibly impressive foaming action of Kaboom Foam-Tastic Bathroom Cleaner? With its signature blue hue, this efficient cleaner is known for foaming upon contact with even the most stubborn soap scum, dirt or grime. Once the surface is clean, it transforms from blue to white, signifying that it's time to wipe it down. Honestly? It makes cleaning kind of fun!
Buy at Bed Bath & Beyond for $4.99.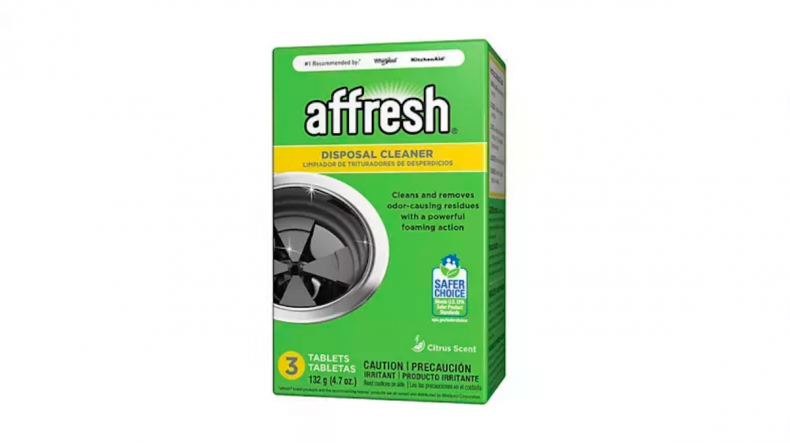 Affresh, the brand, makes a ton of different useful cleaning products that provide a necessary, incomparable deep cleaning for the stinkiest of appliances (the washing machine and dishwasher, to name a couple), but it's the Affresh 3-Pack Disposal Cleaner Tablets for the garbage disposal that really earn an A-plus. Garbage disposals are notoriously smelly, and no one is exactly jumping for joy at the idea of cleaning it. These Affresh tablets make cleaning one of the grossest spots in your home relatively easy and ultimately effort-free. Use it on a monthly basis to keep odor-causing residues from sink waste consistently at bay.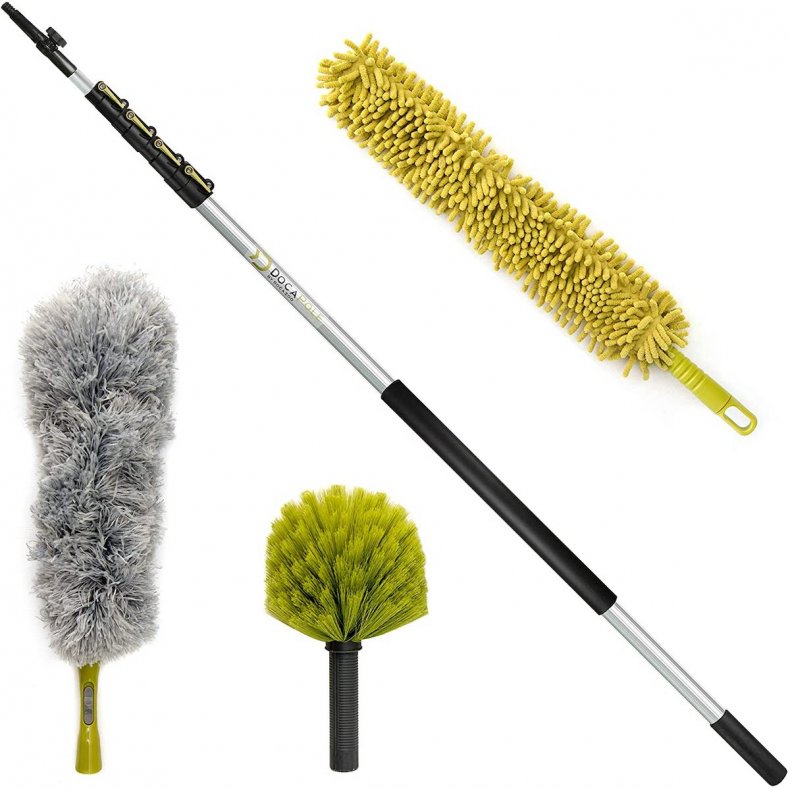 Got any hard-to-reach spots in your home? Whether it's those high-up transom windows or maybe a skylight to blame, dust collects just about everywhere—even the places you can't reach. That's why the dusting kit from DocaPole is well worth the investment. Use the different dusting heads and the extension pole—which reaches anywhere from 6 to 24 feet—to clean even the highest of window sills. After a few good swipes, you're bound to find more than just dust—you might even wipe away a dead bug body or two. Yuck!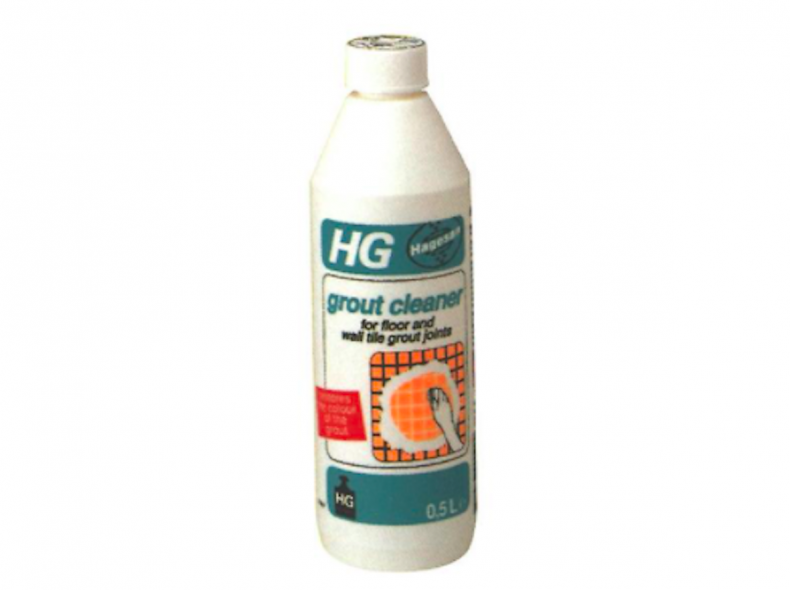 The HG brand has garnered an impressive fandom for its line of quality niche cleaners. The HG Grout Cleaner is a standout because, let's face it—how much attention do we really pay the grout when giving the bathroom a quick scrub down? Not much! This deep cleaner doesn't just remove the nasty stuff, it also restores the original color of wall and floor joints right before your eyes. Be sure to video a before and after—you might just go viral!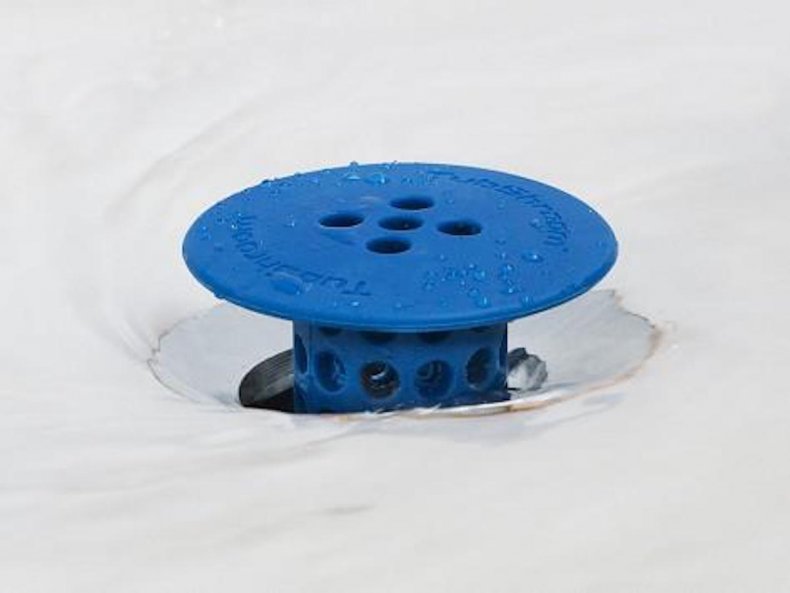 The TubShroom—but really any of the revolutionary drain catchers from The Shroom Company—is about to change your life. This teeny, tiny invention fits inside your tub's drain, where it collects hair that conveniently wraps around it. It fits any standard tub drain between 1.5 inches and 1.75 inches and doesn't just catch human hair—long, short, curly or straight—but also pet hair, to boot. Other honorable mention Shrooms worth looking into include the SinkShroom, Kitchen SinkShroom, ShowerShroom and the ToiletShroom.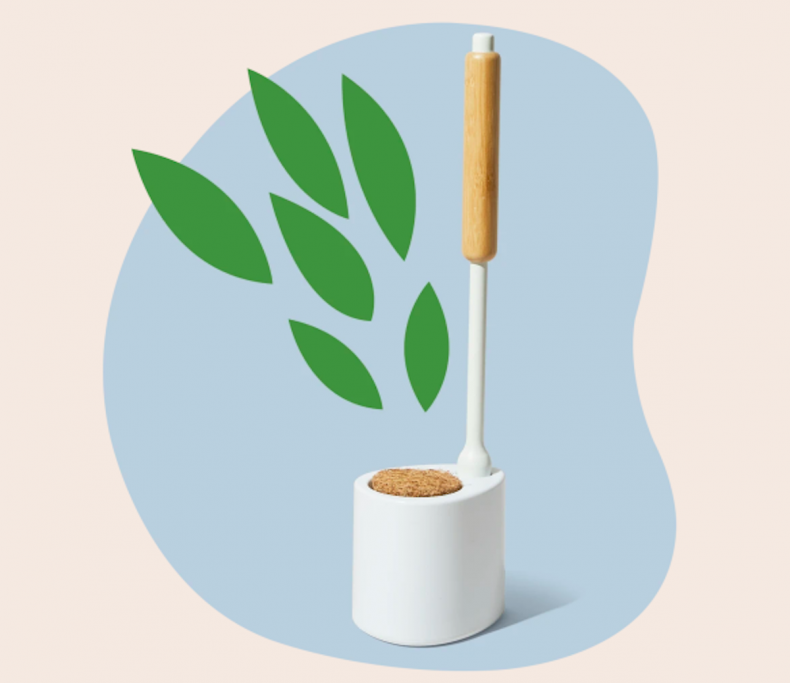 Perhaps you've heard of Tushy, one of the leading sustainable bidet companies with a penchant for potty humor. But even if you haven't, it's worth noting that the brand doesn't just clean butts; Tushy also makes a remarkable, reusable toilet cleaning brush that is sure to set the standard for eco-friendly cleaning. This reusable brush comes with biodegradable coconut husk scrubbing pads that are infused with lemon and tea tree oil for a fresh, citrusy scent. The pads can be composted and reordered as refills when the time comes, but arguably, the best part is this toilet brush's aesthetic. Come on—have you ever seen a toilet brush so sleek?!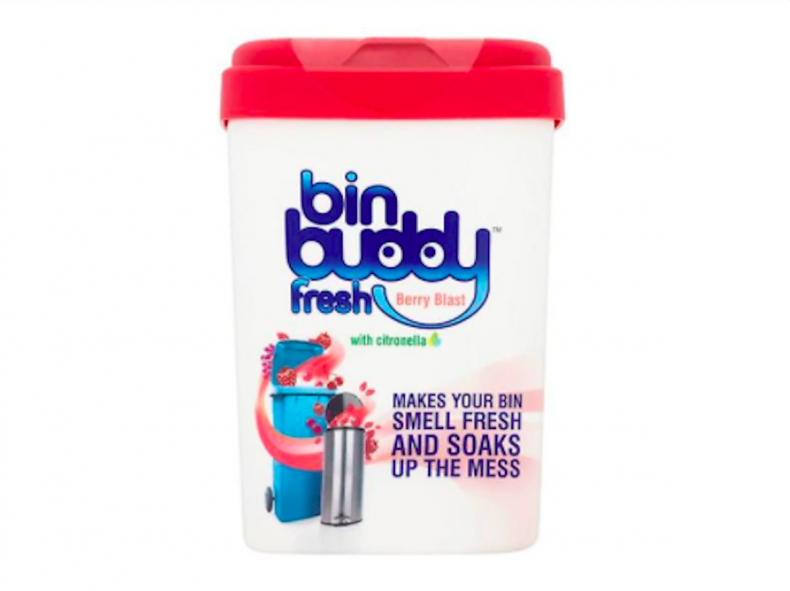 Tired of dealing with stinky garbage and bags that rip and drip all over the kitchen tile? Meet your new best friend—Bin Buddy! This brand is famous for making bins—or trash cans, as we say in the United States—smell a heck of a lot better. It eliminates smells and soaks up liquids in both the can and bag, and leaves the inside of the bin smelling berry fresh. Dripping garbage juice to and from the curb on trash day is now a thing of the past. Hallelujah!
Newsweek may earn a commission from links on this page, but we only recommend products we back. We participate in various affiliate marketing programs, which means we may get paid commissions on editorially chosen products purchased through our links to retailer sites.