21 Savage Says Drake Doesn't Get Enough Credit for Helping Up-and-Coming Artists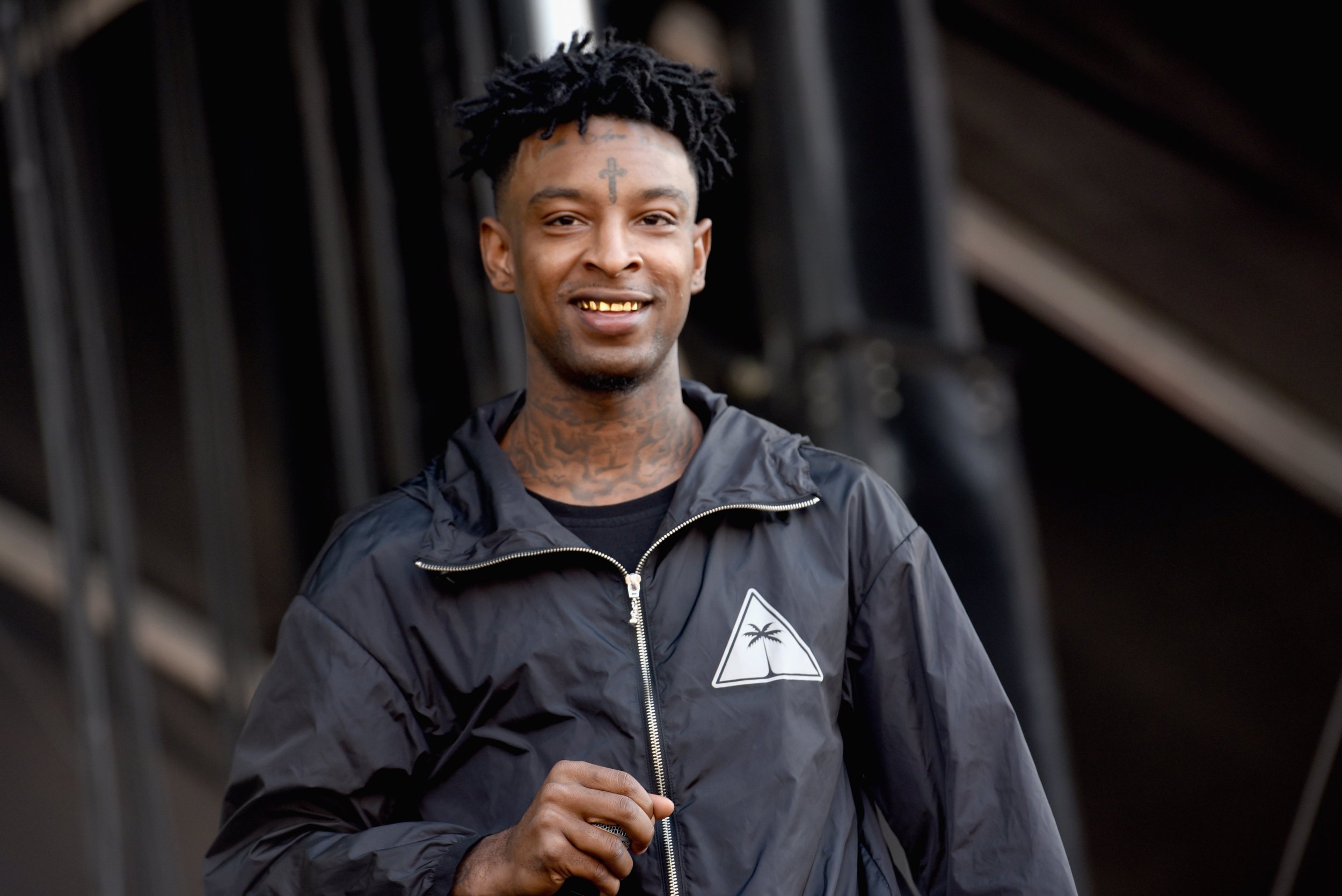 Rapper 21 Savage praised Drake during an interview with GQ magazine Wednesday. The Atlanta-born lyricist said Drake doesn't get the respect he deserves for helping up-and-coming artists.
"Drake just a genuine-ass good-hearted person," Savage said in the interview. "'He did a lot of s*** he didn't have to do. He do a lot of s*** for up-and-coming rappers, period. I don't think he get his respect for that. Every fuckin' year, he pull a new artist up. Ain't no other artist on his level do that s***."
It was rumored Drake brought Savage a red Ferrari 488 for his birthday, but that's not exactly true. Savage said they did go for a ride. "Drake brought me one for my birthday to ride around Los Angeles. He the only one that got me something for my birthday that year," Savage told GQ.
Drake helped Savage become a household name with their collaboration "Sneakin." It peaked at the No. 28 spot on the Billboard Hot 100 charts in 2016.
The Toronto rapper also helped newcomers like BlocBoy JB and Lil Baby.
Blocboy JB—a rapper from out of Memphis—collaborated with Drake on the track, "Look Alive." The song debuted at No. 6 on the Billboard Hot 100 charts in February. In June, the song ranked at No. 46 as one of the best 50 songs of 2018, as chosen by critics at Billboard. The popular "Shoot" dance helped the song's video accumulate over 100 million views on YouTube.
Atlanta rapper Lil Baby also worked with Drake for the song, "Yes Indeed." This is the second track from Baby's debut album, "Harder Than Ever." The project debuted at No. 2 on the Billboard Top R&B/Hip-Hop Album Chart. He eventually landed at No. 1 on the Emerging Artists Charts, Billboard reported in May.